Nendo Collaborates With Kyoto Artisans for 'nendo sees Kyoto' Exhibition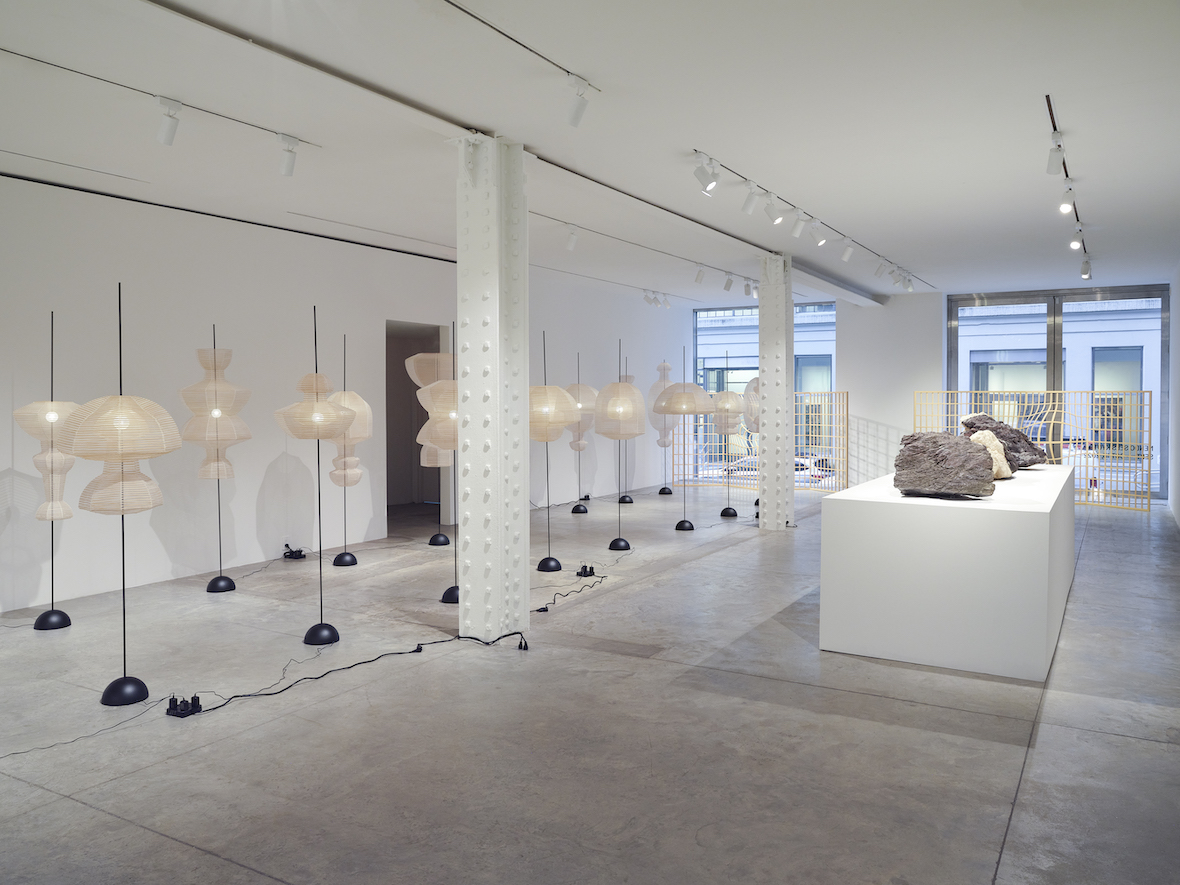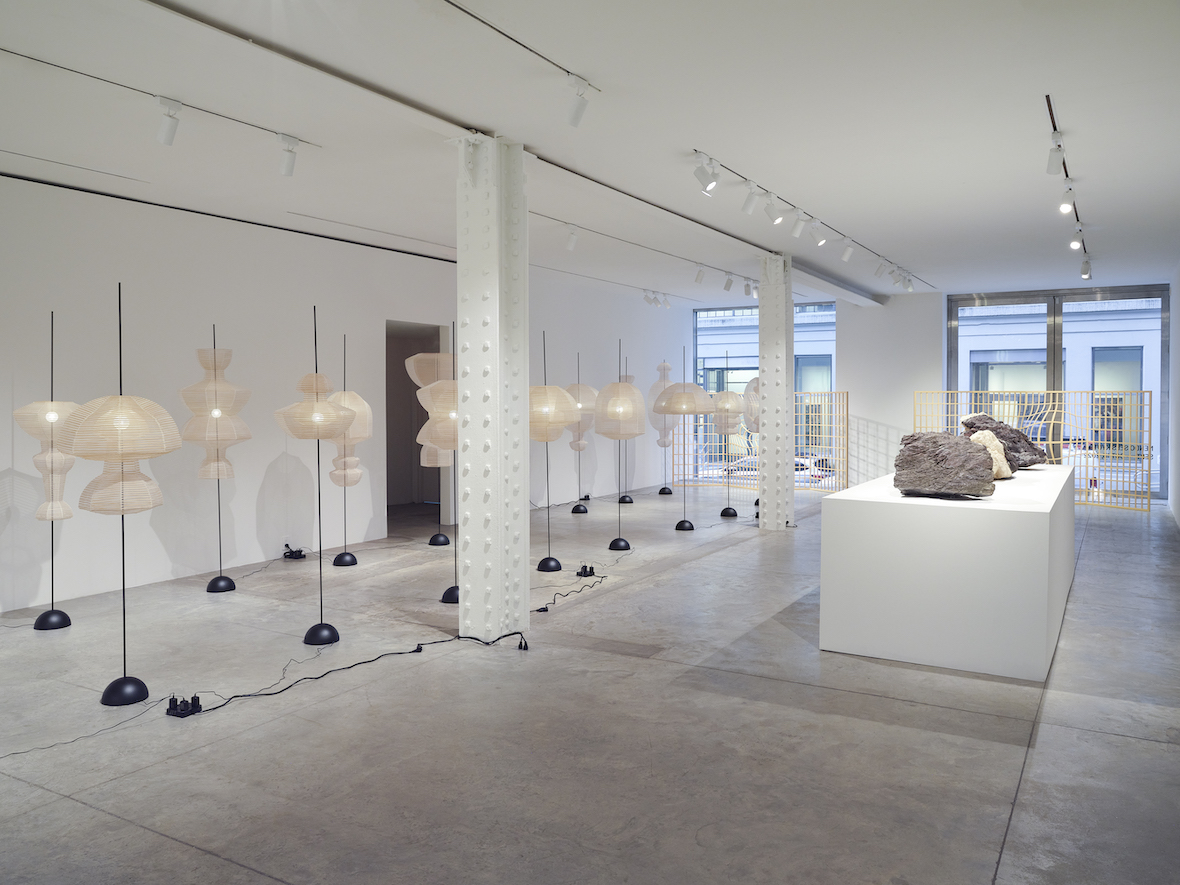 Nendo Collaborates With Kyoto Artisans for 'nendo sees Kyoto' Exhibition
1/17 Photos
2/17 Photos
3/17 Photos
4/17 Photos
5/17 Photos
6/17 Photos
7/17 Photos
8/17 Photos
9/17 Photos
10/17 Photos
11/17 Photos
12/17 Photos
13/17 Photos
14/17 Photos
15/17 Photos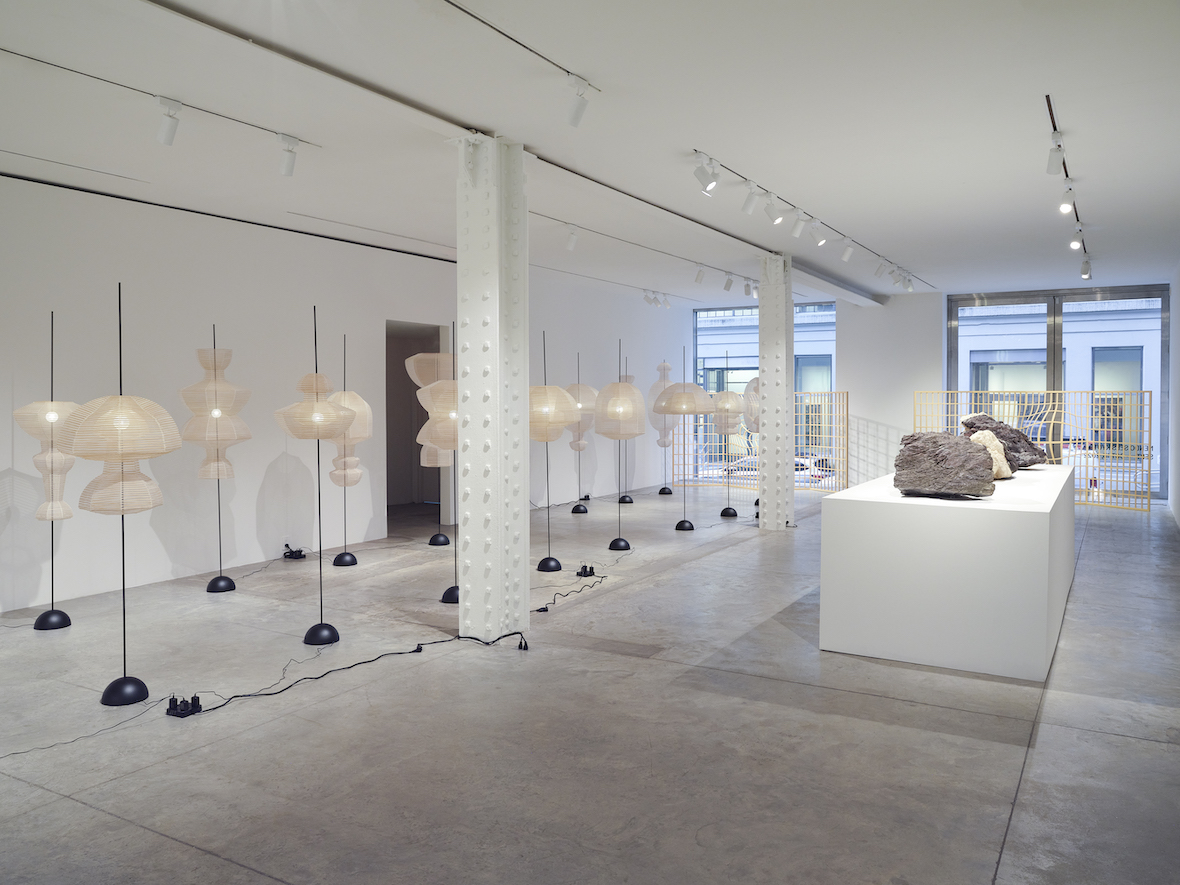 16/17 Photos
17/17 Photos
'nendo sees Kyoto' is an exhibition showcasing select pieces initially presented throughout World Cultural Heritage sites within Kyoto, now making its U.S. debut at Friedman Benda. Led by Oki Sato of nendo, the designer sought to collaborate for the first time with six local master artisans, each unique in their ancient Japanese craft methodology.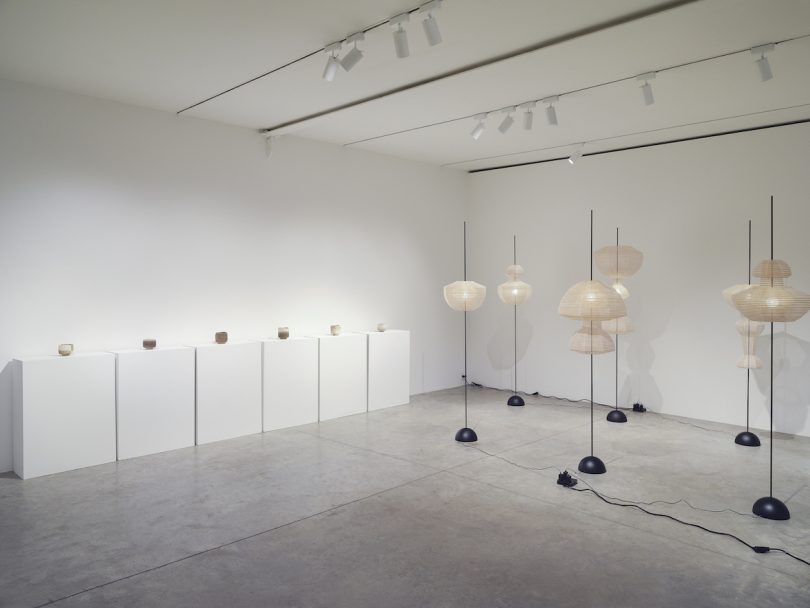 The body of work is hybridized by traditional Japanese techniques with modern material technologies. The collaborators include 16th Generation Onishi Seiwemon, 12th Generation Ueji Jiki Ogawa Katsuaki, Kojima Shouten, 13th Generation Soutetsu Nakamura, Miyazaki Kagu, and 15th Generation Kichizaemon Raku Jikiny.
Currently on view are Hyouri – a series of silk organdy and bamboo lights; Junwan – a series of Raku-ware recast not as a vessel to drink from but as a vessel that drinks; Ishidansu – a series of boulders transposed into drawers with hewn rock elements morphed with wood; Sunafuki – a set of cherry and Japanese lacquer vessels; and lastly Fuu-raijin – a duo of screens produced using Sashimono, a traditional Japanese joinery technique that assembles Hinoki without the use of glue or joinery tools.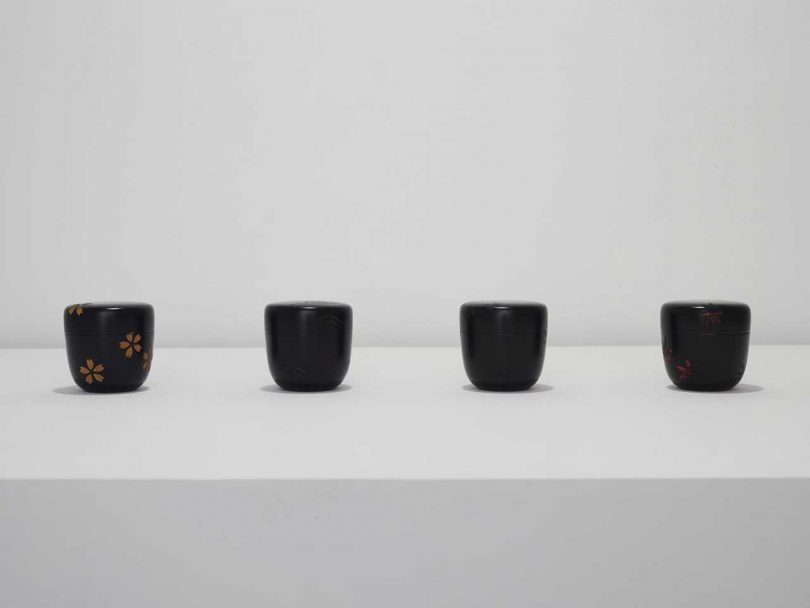 'nendo sees Kyoto' at Friedman Benda, New York is on display through October 15, 2022.
Exhibition photography by Daniel Kukla.
Product photography by Hiroshi Iwasaki and Akihiro Yoshida.