nendo Shares New, Minimalist Furniture for Ichidoº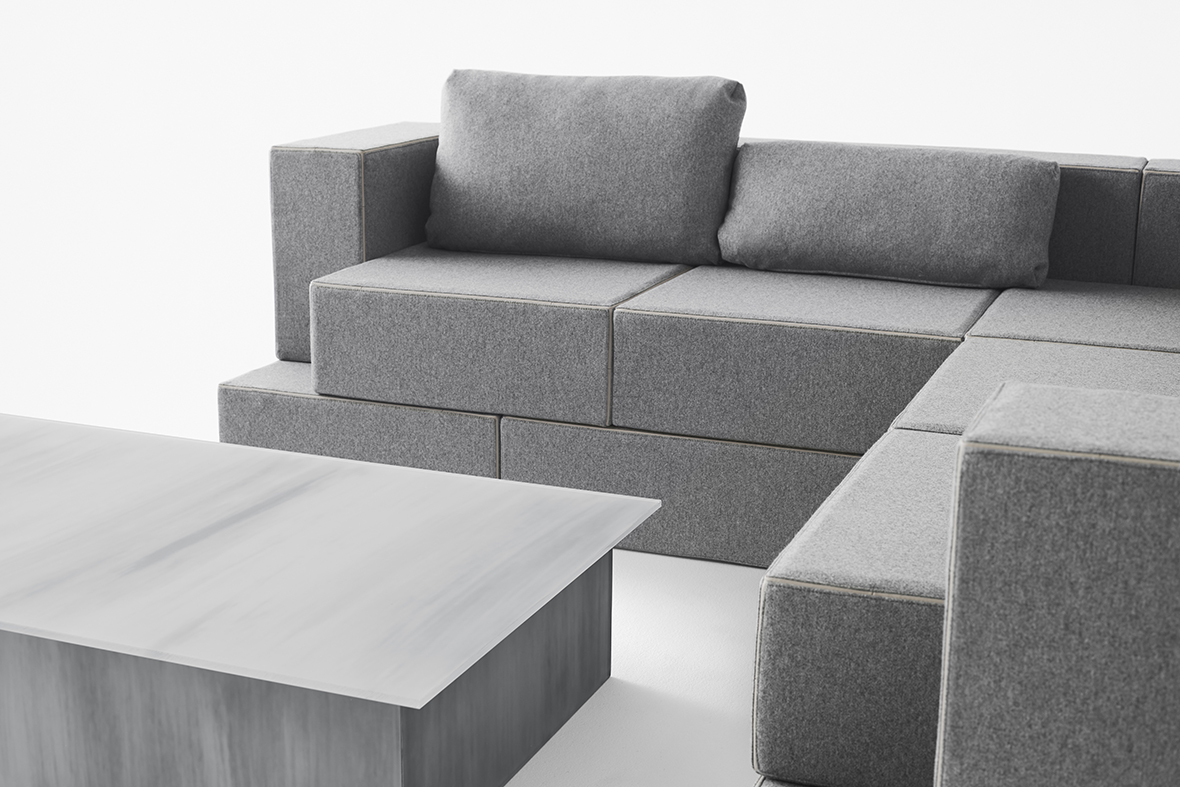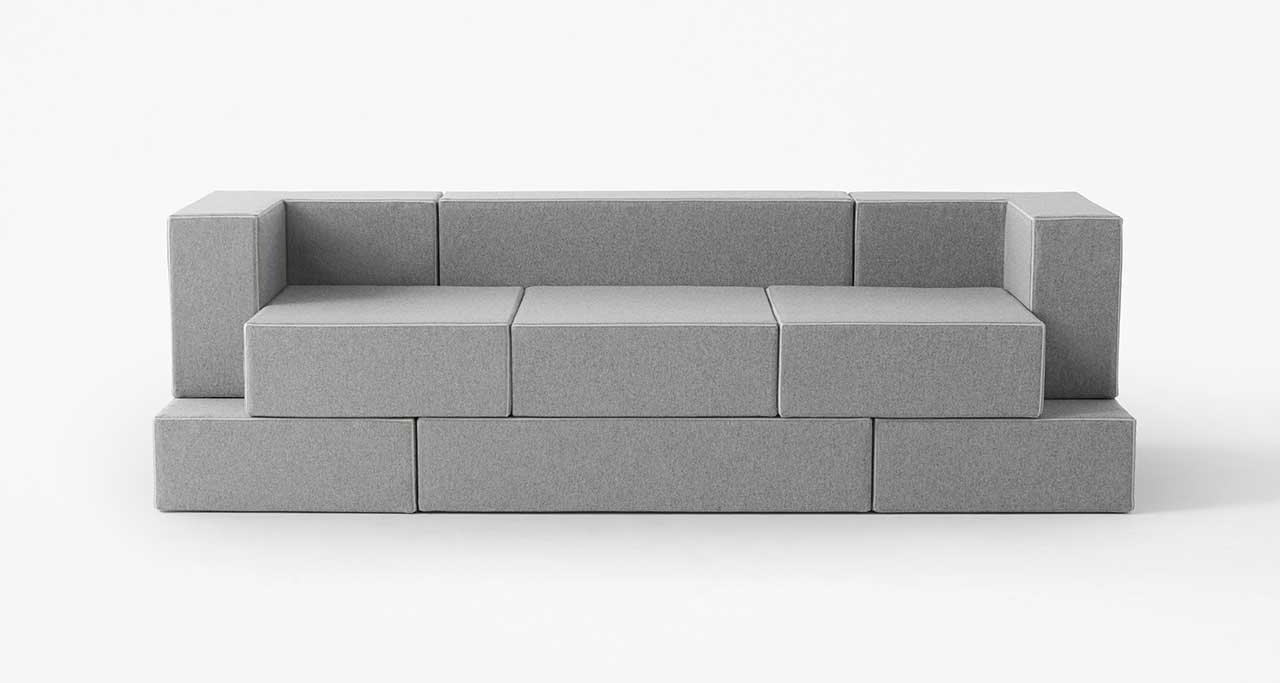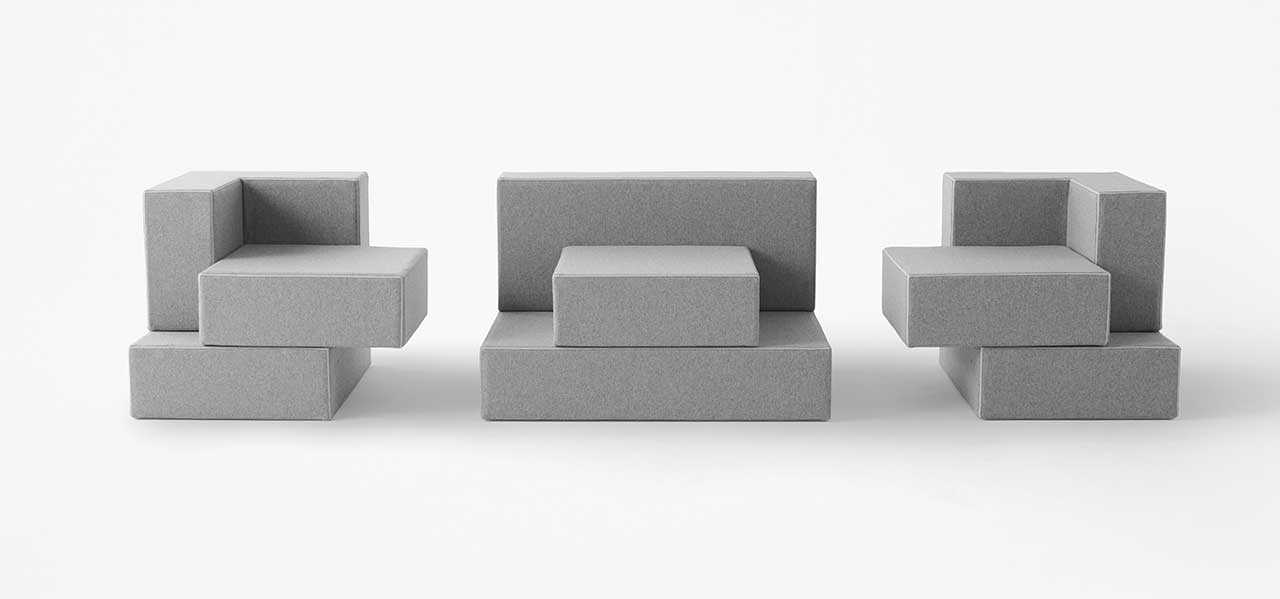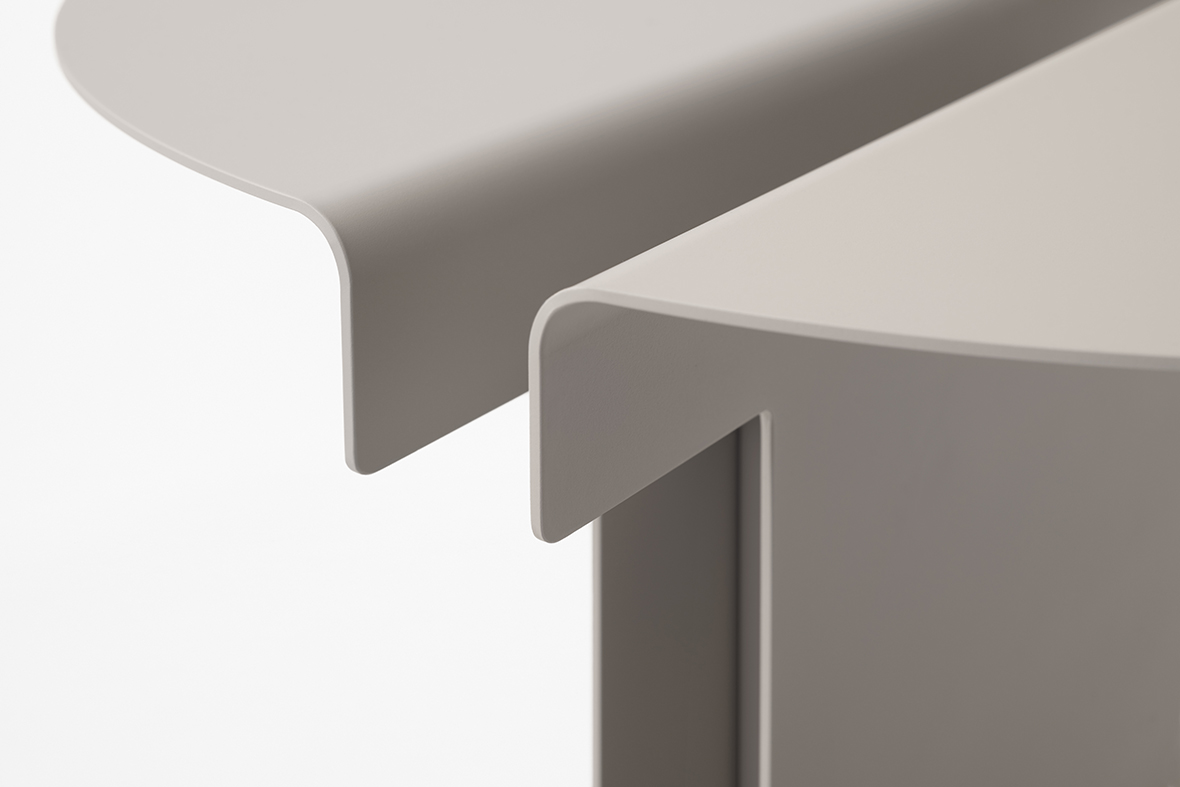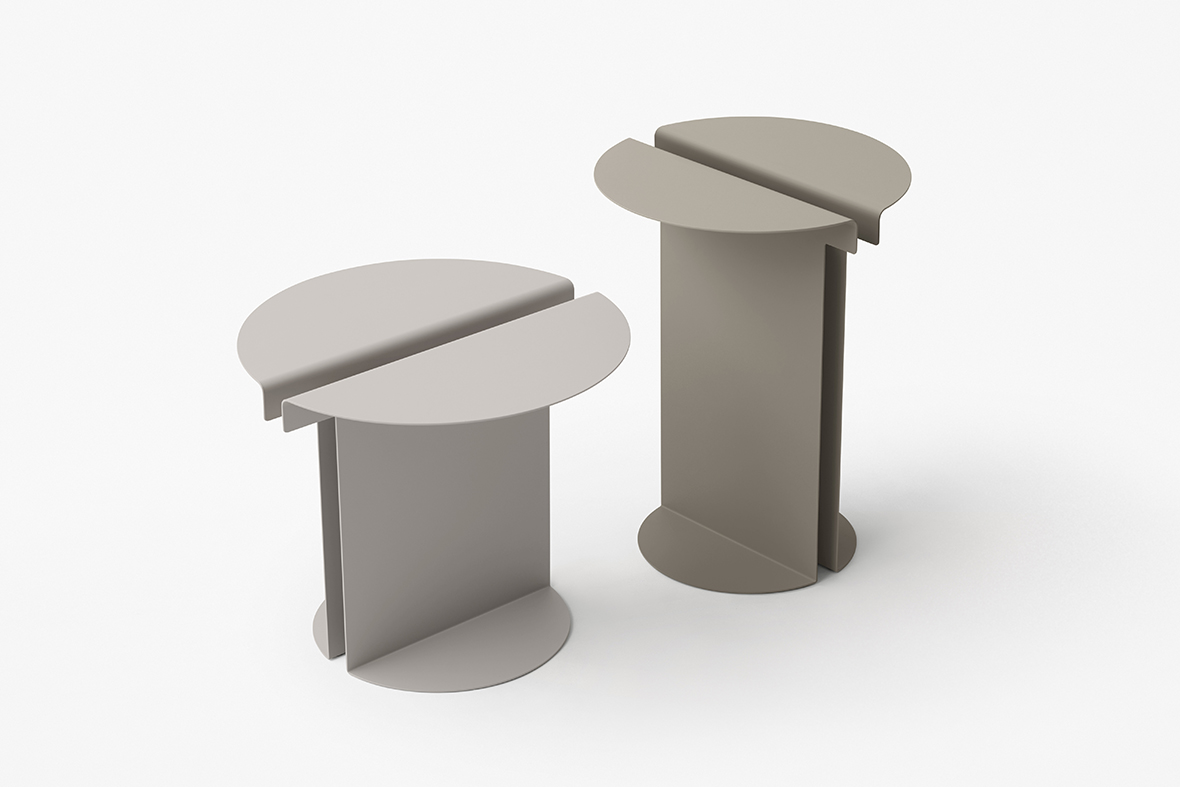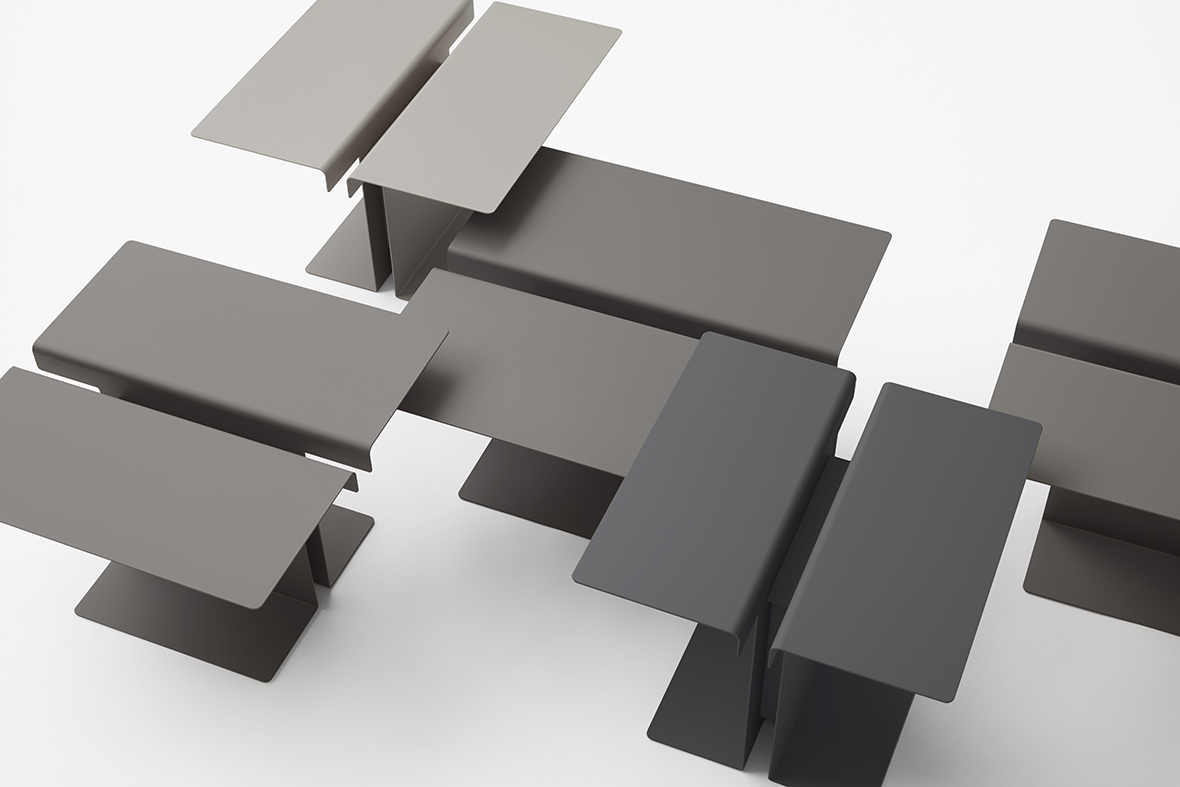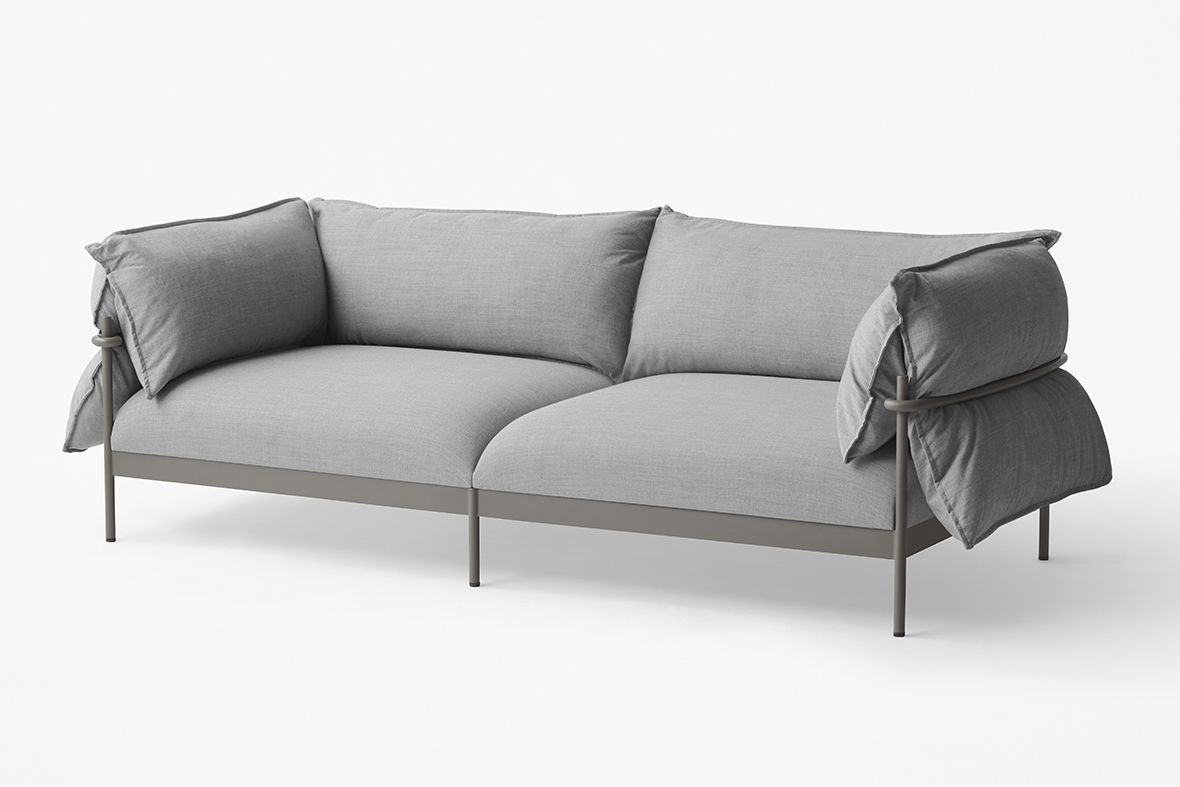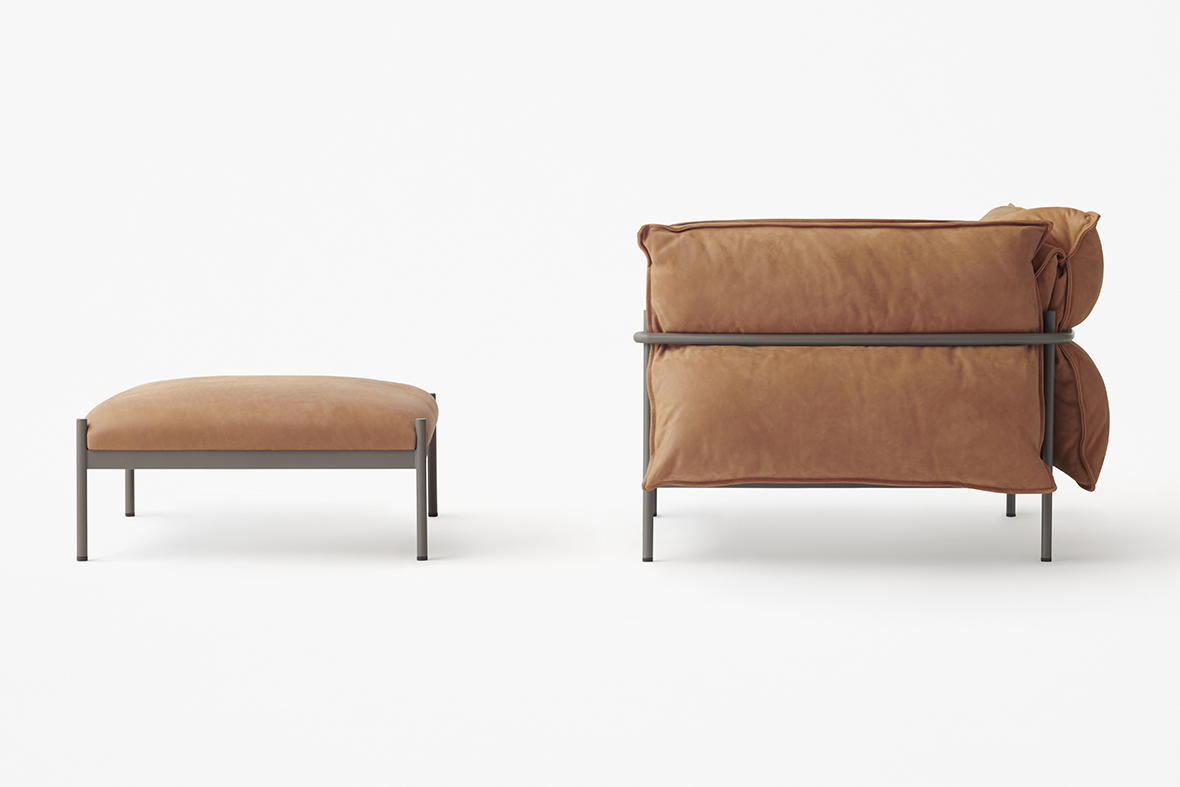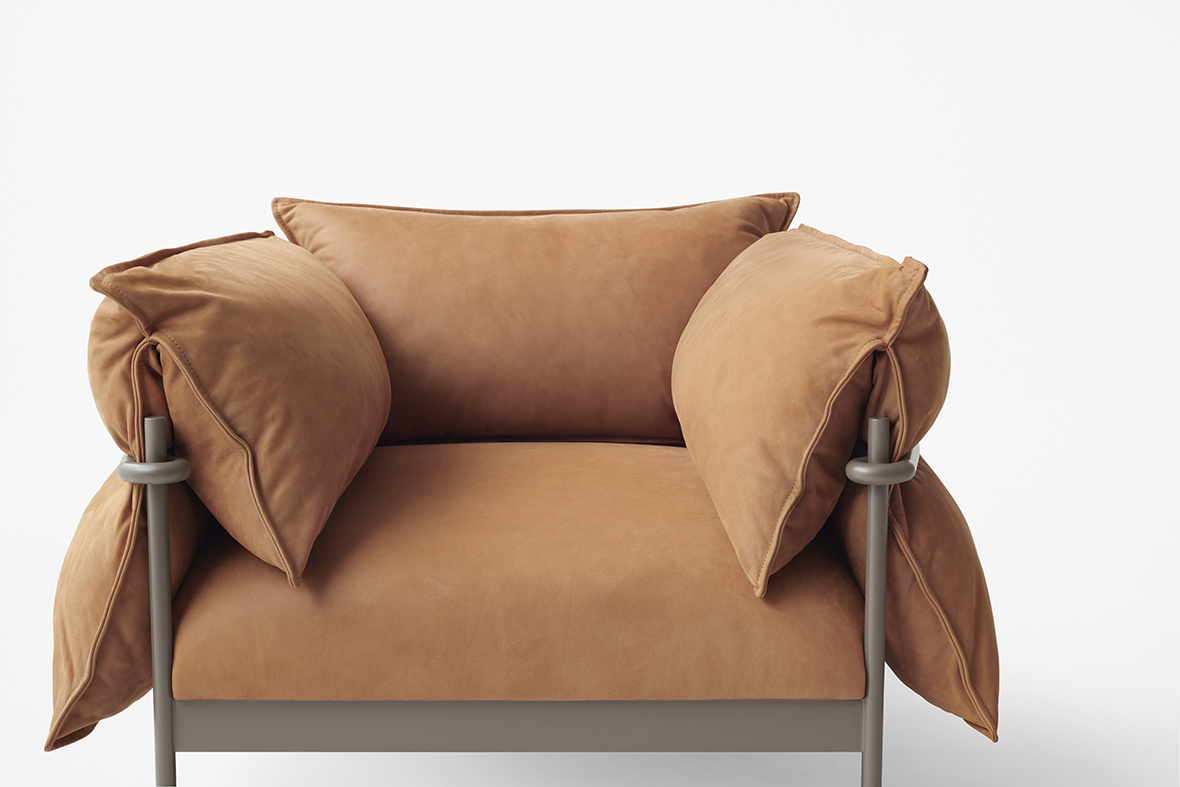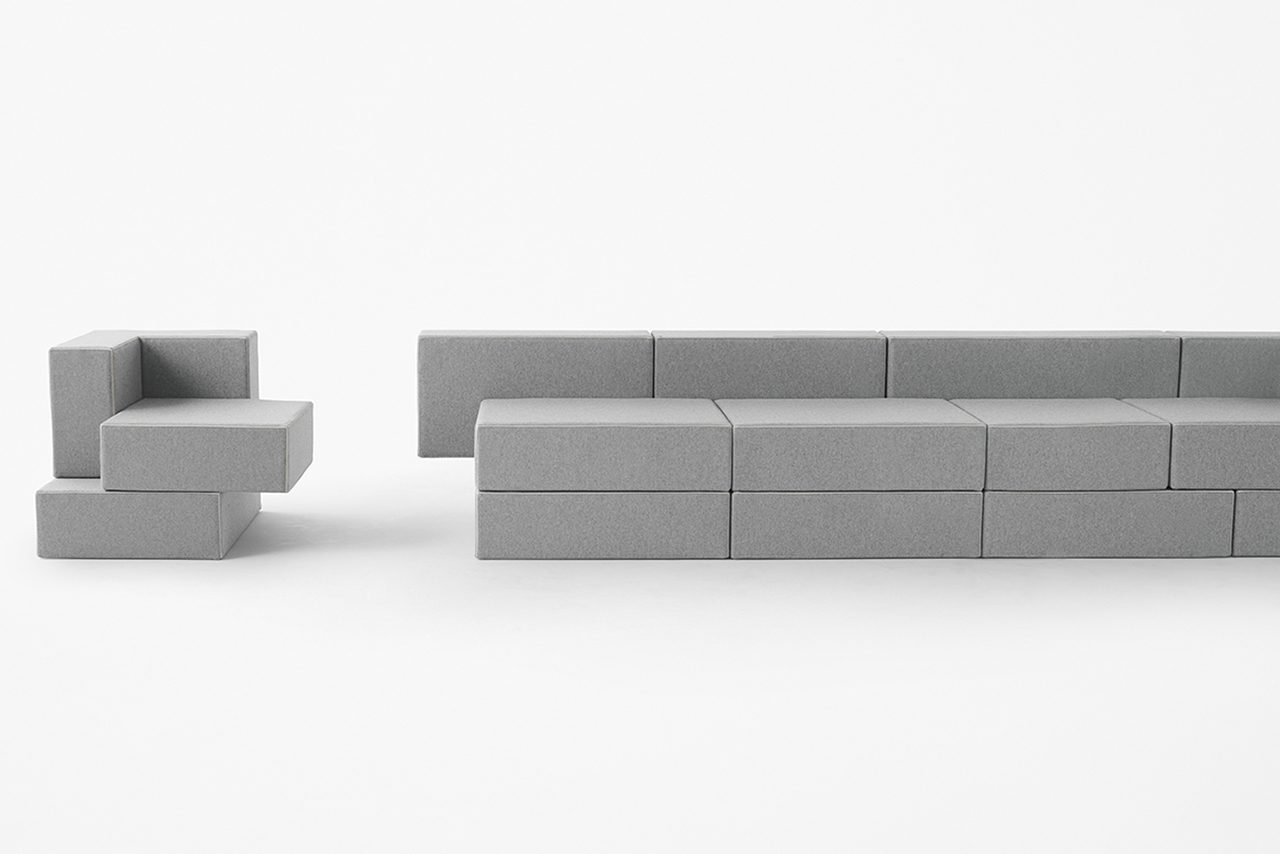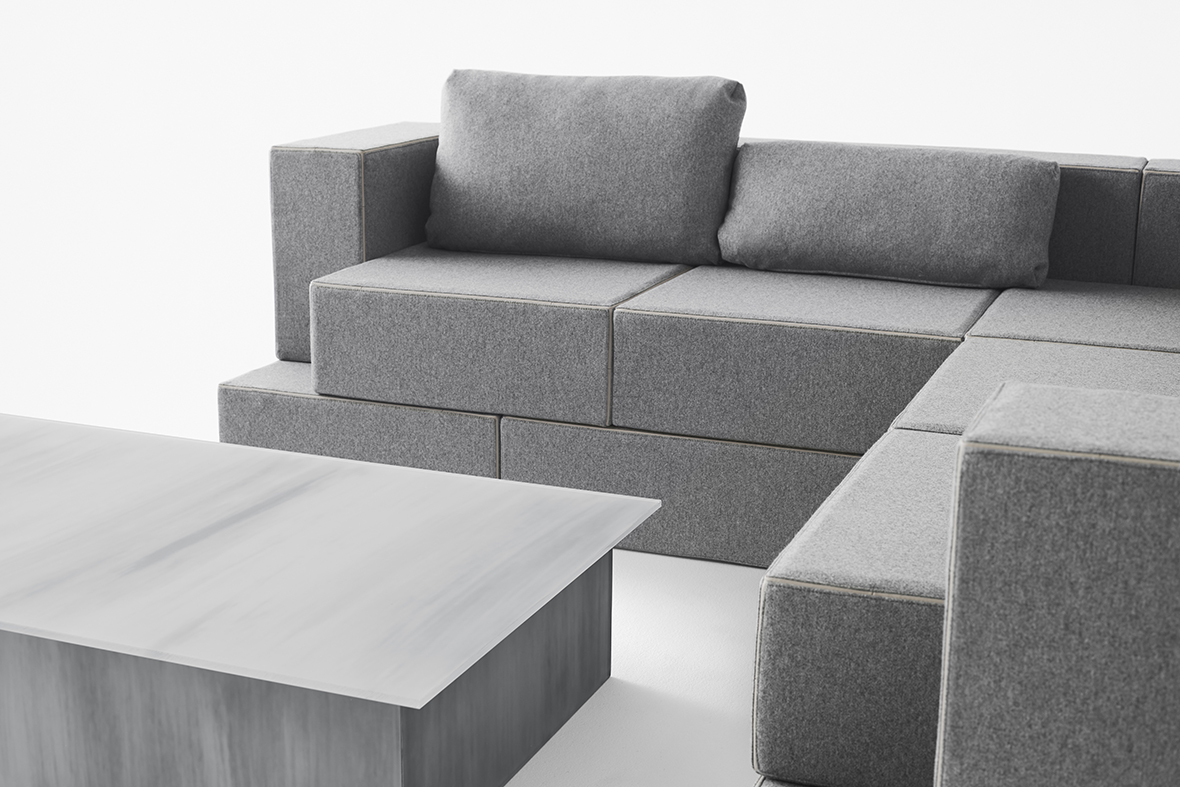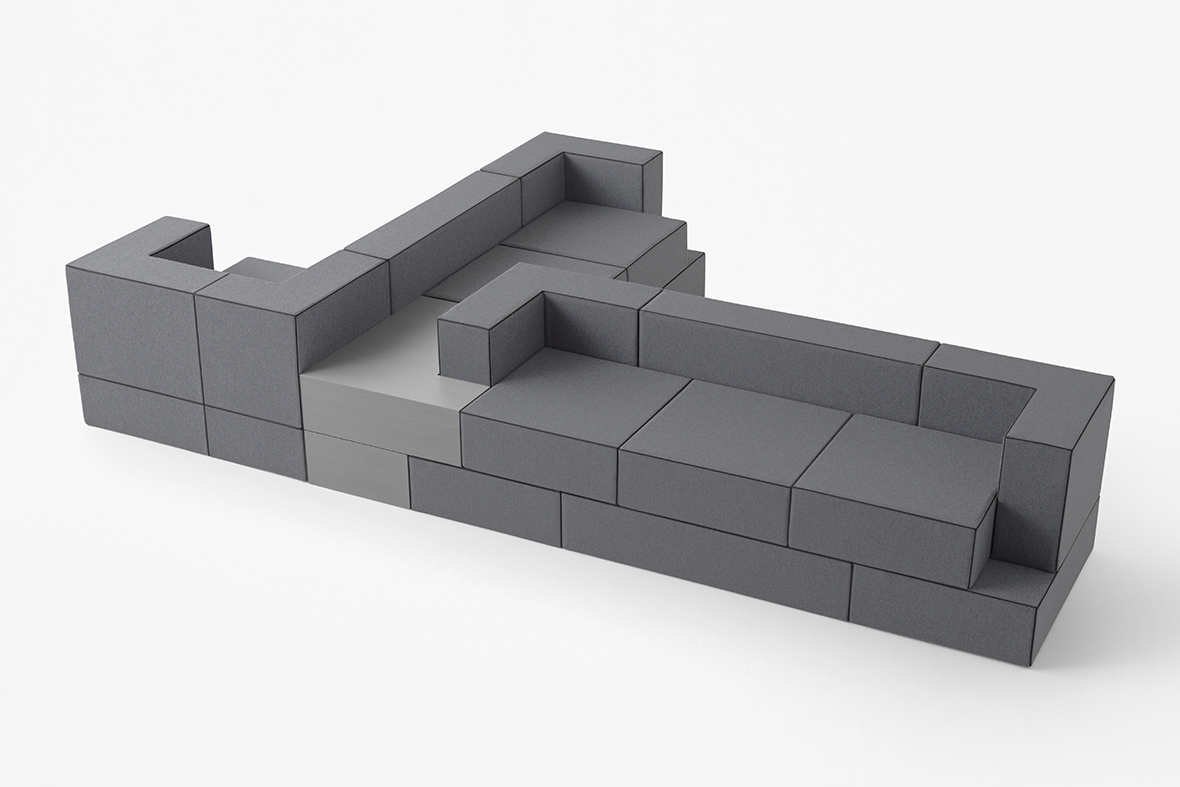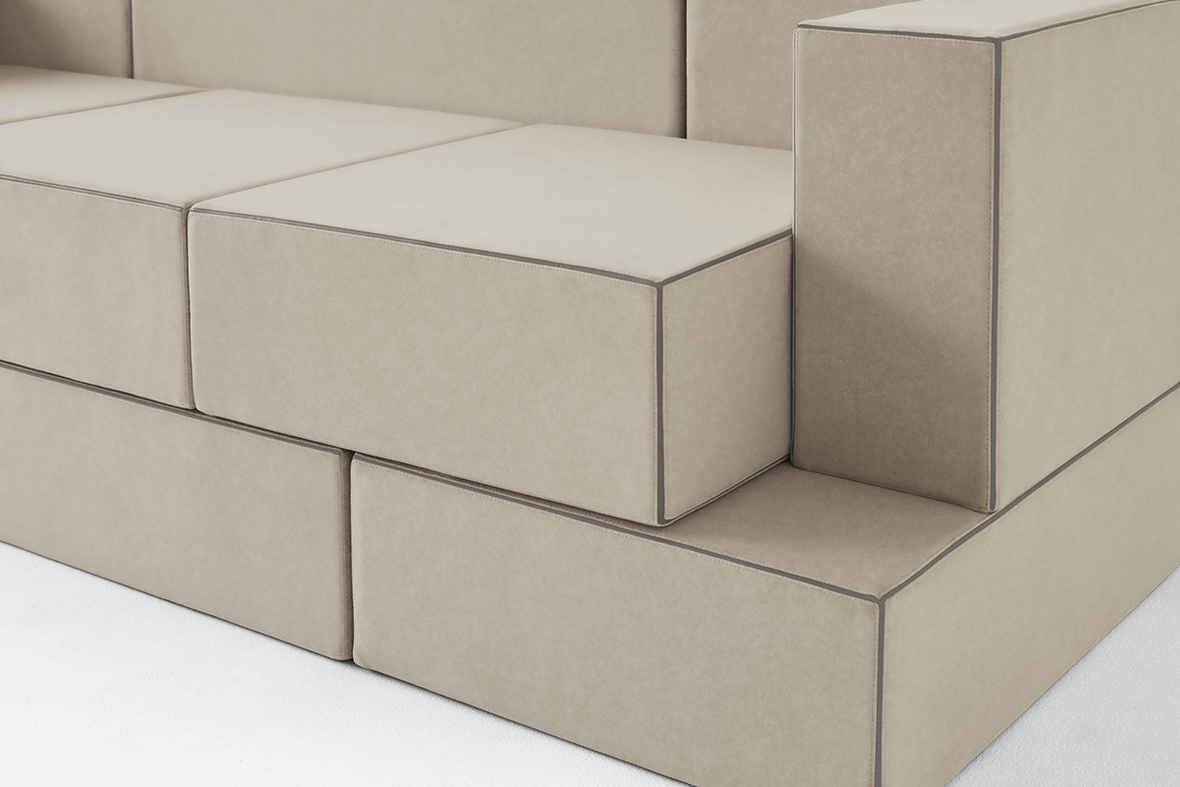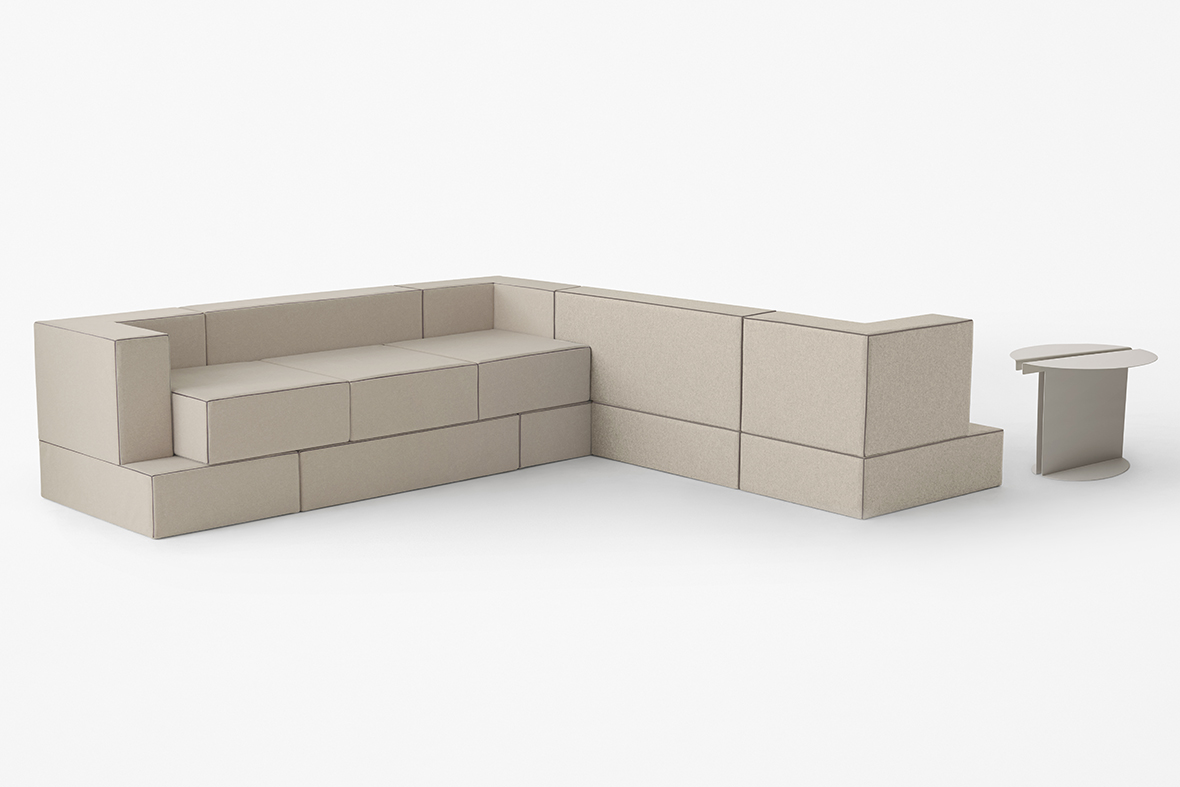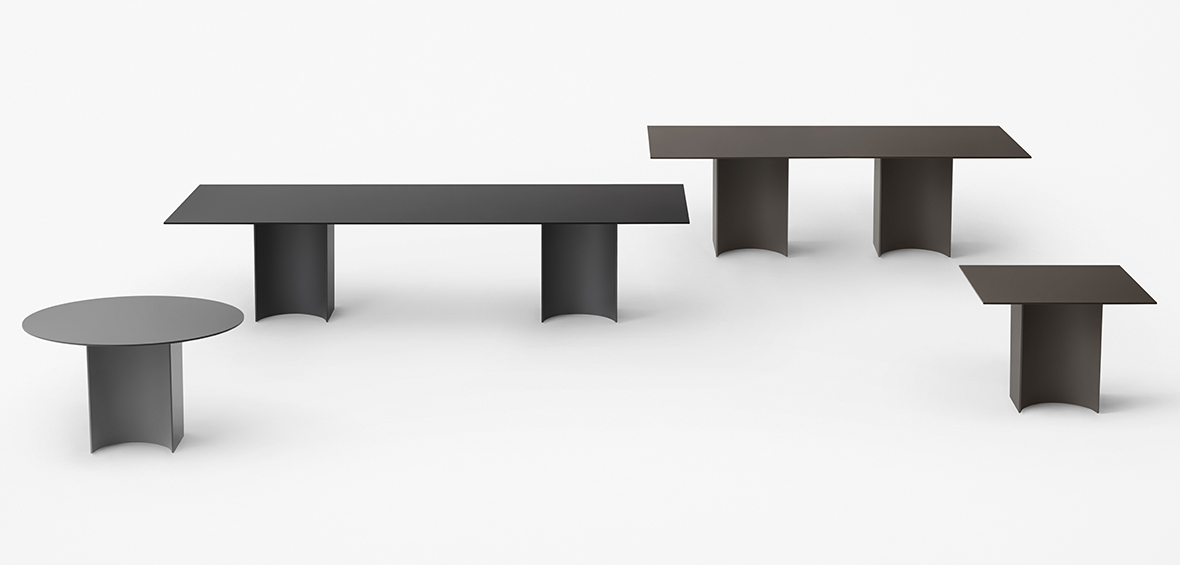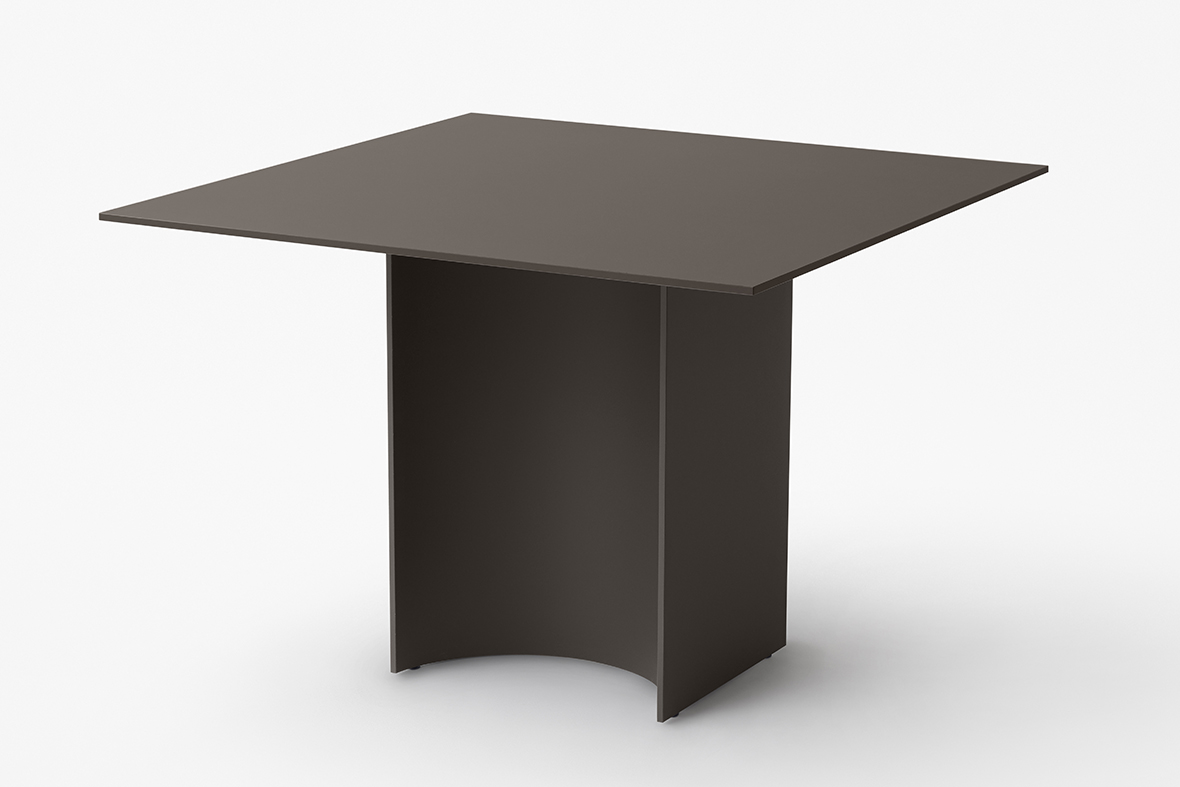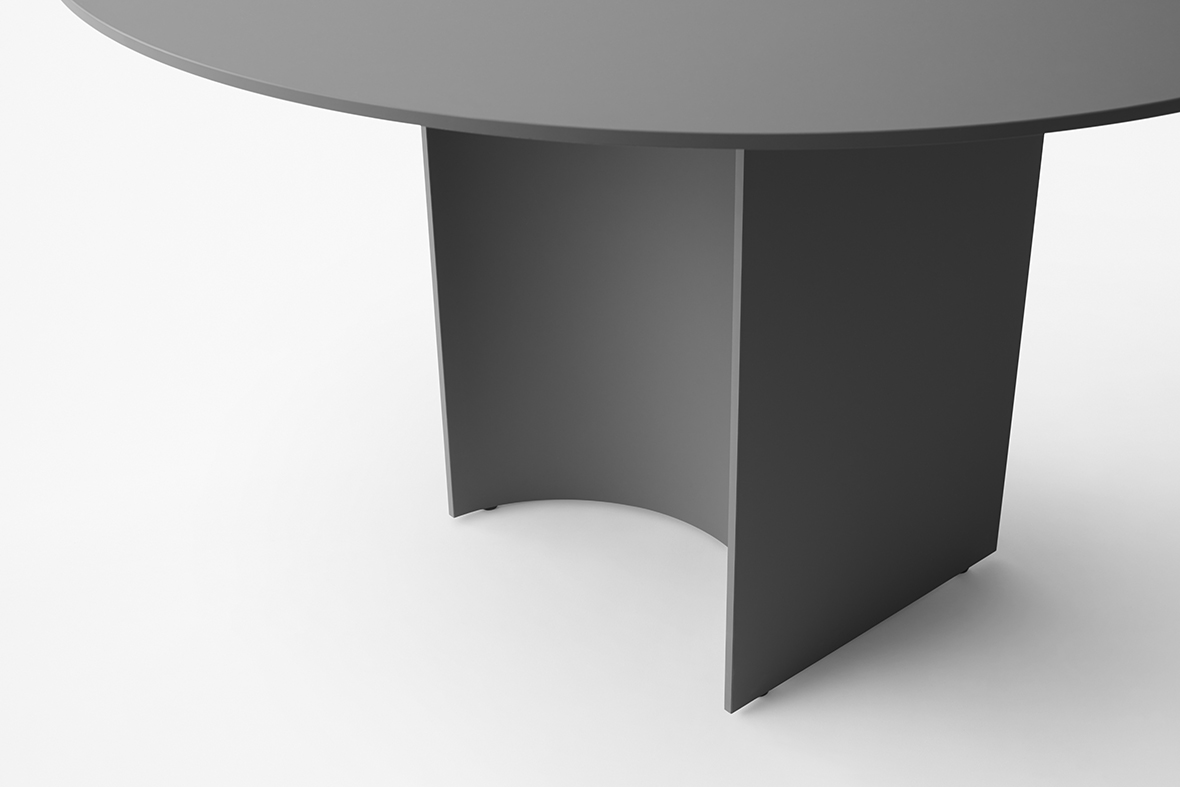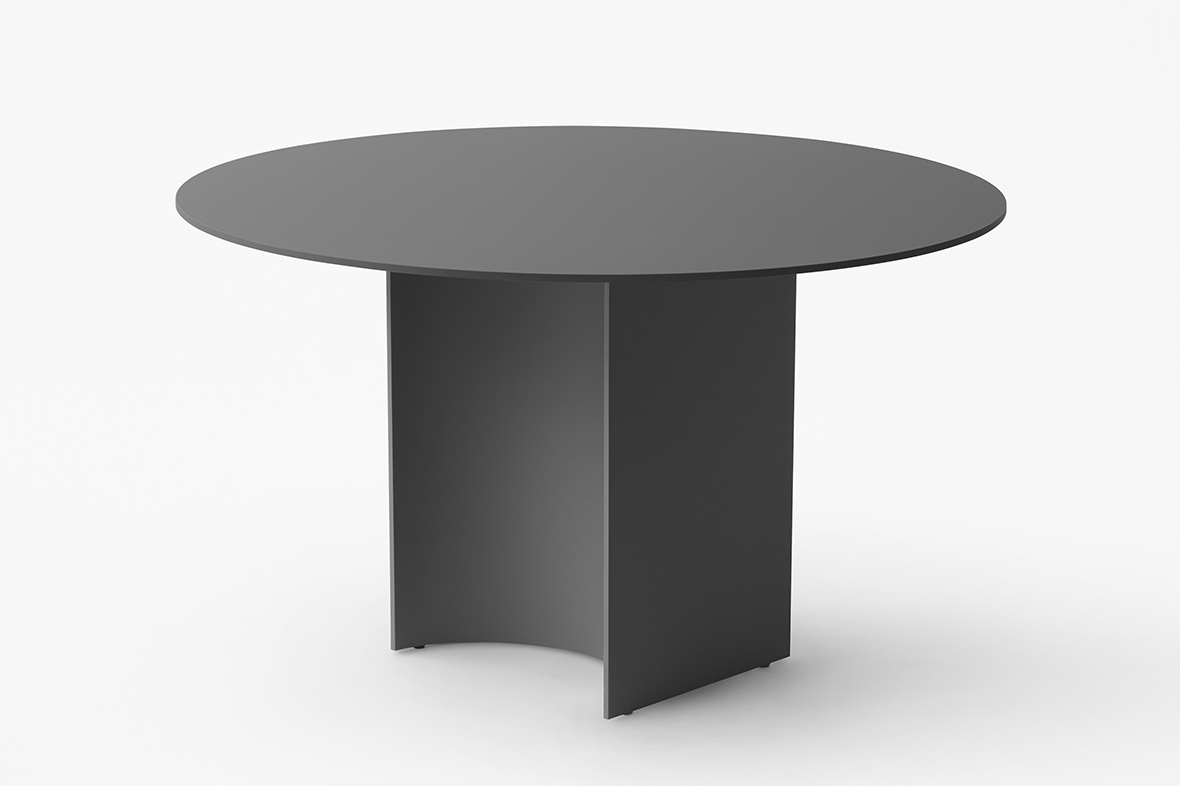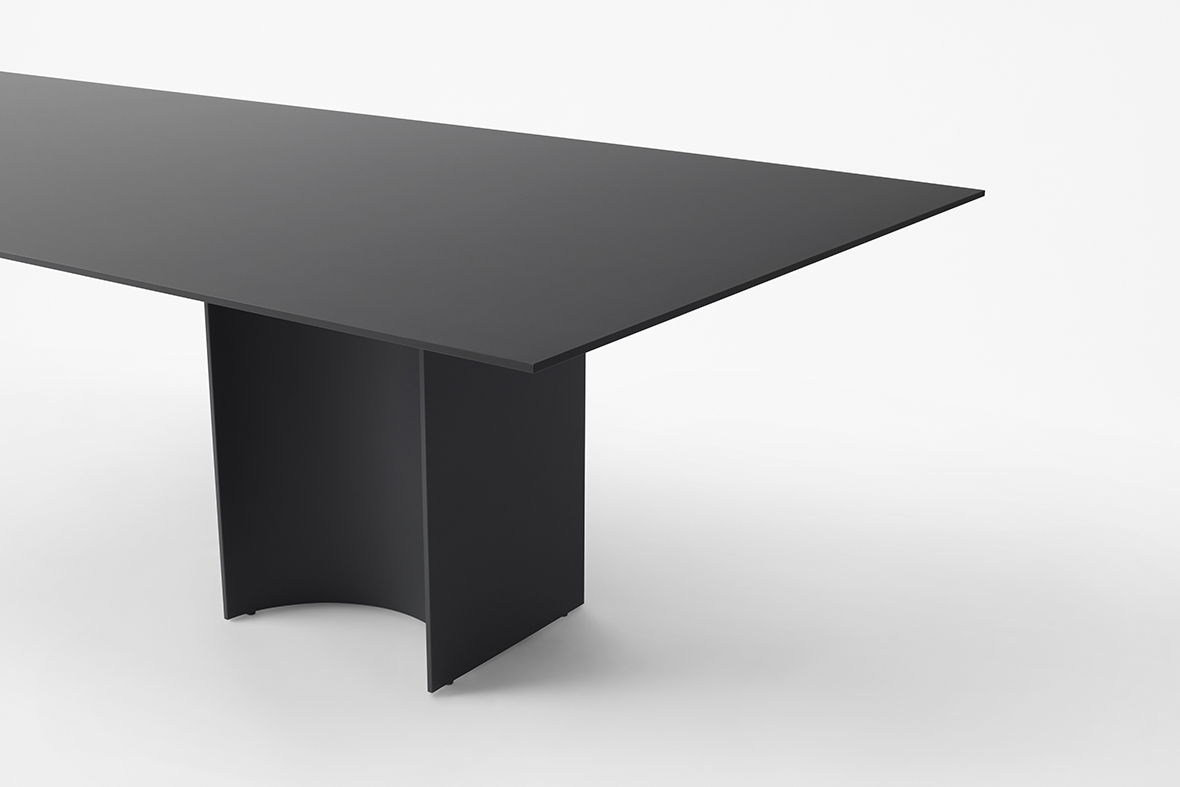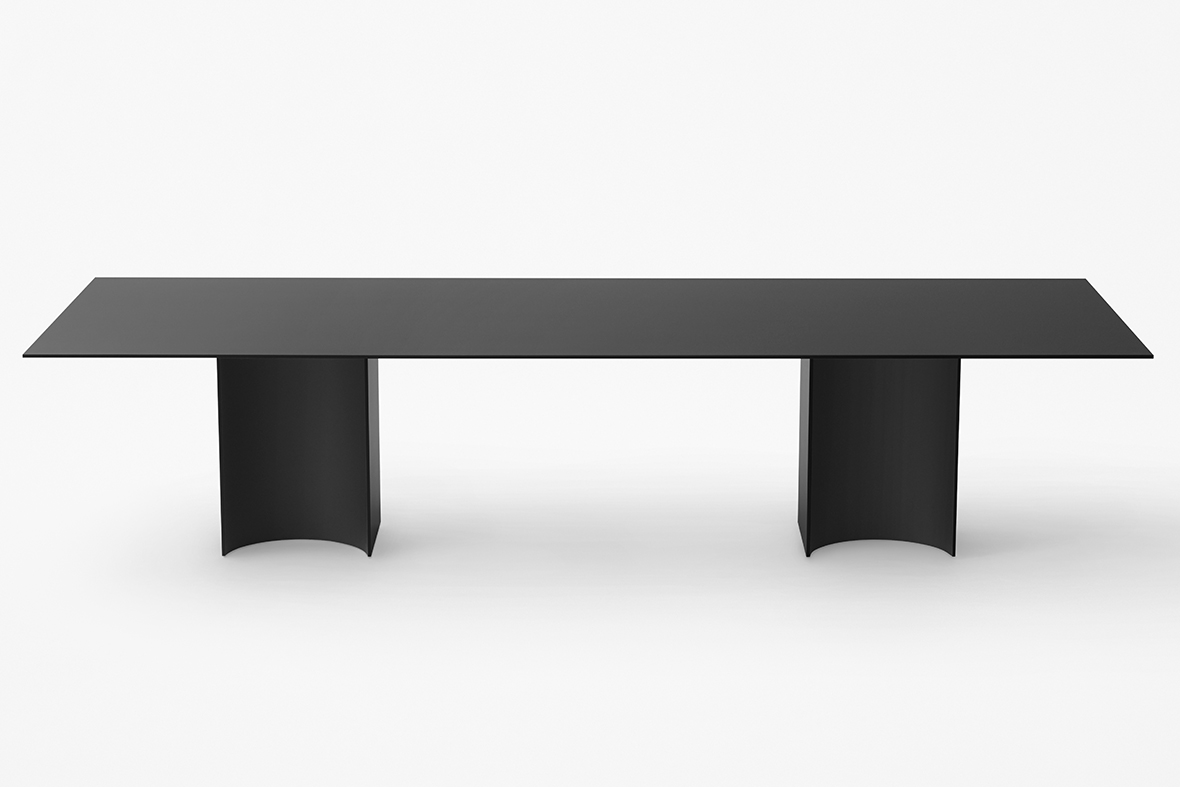 nendo Shares New, Minimalist Furniture for Ichidoº
1/23 Photos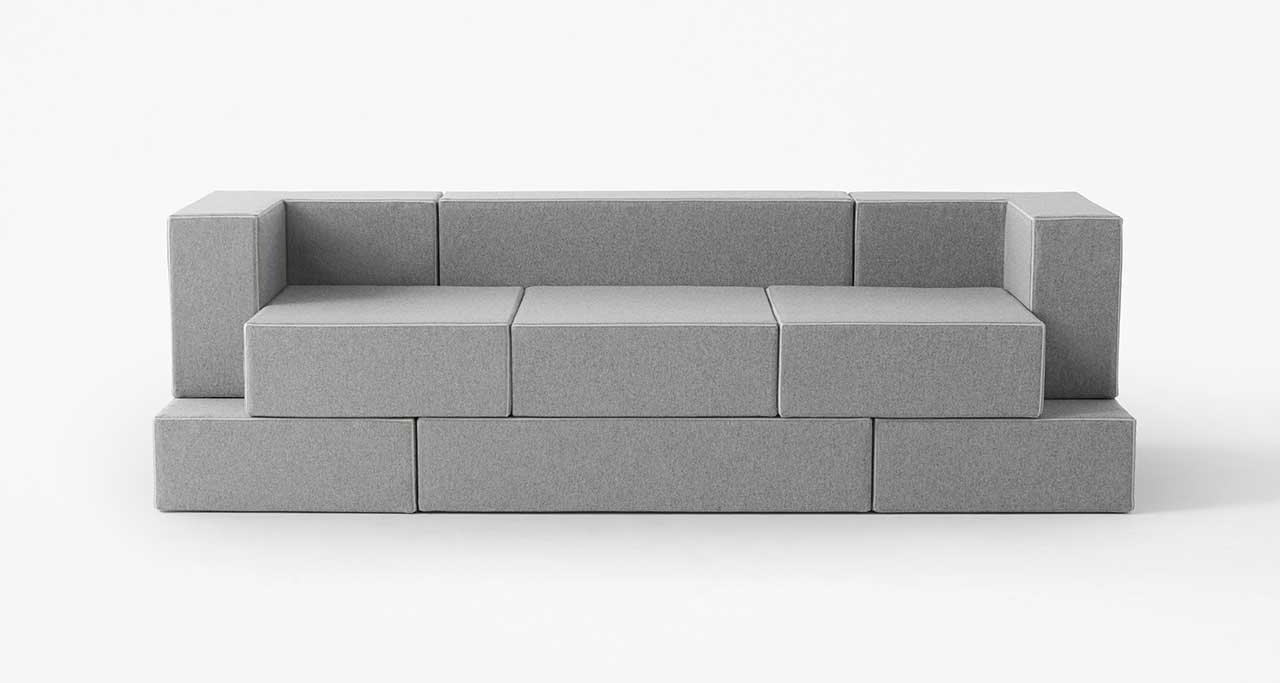 2/23 Photos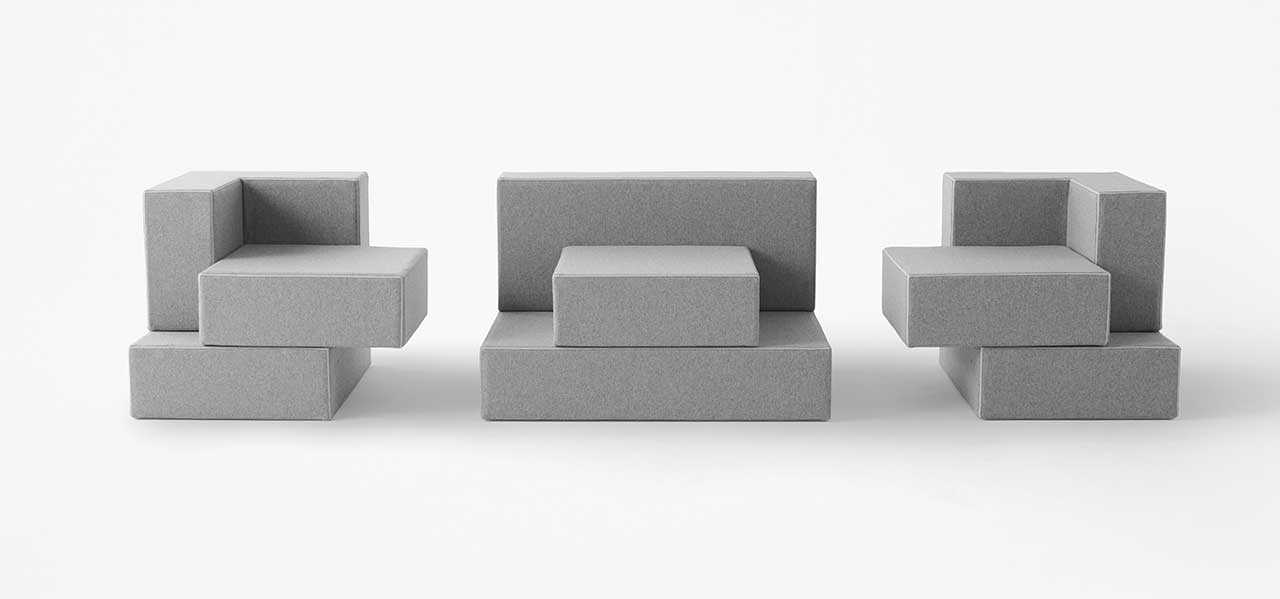 3/23 Photos
4/23 Photos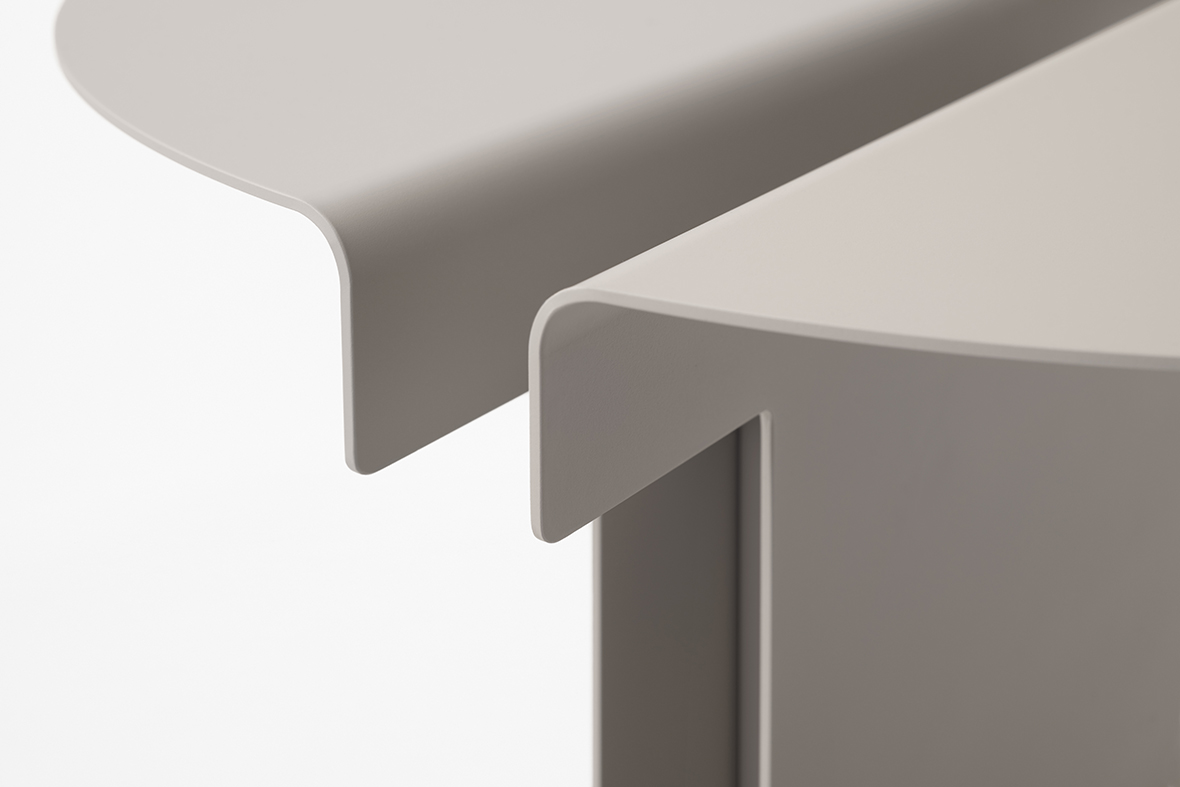 5/23 Photos
6/23 Photos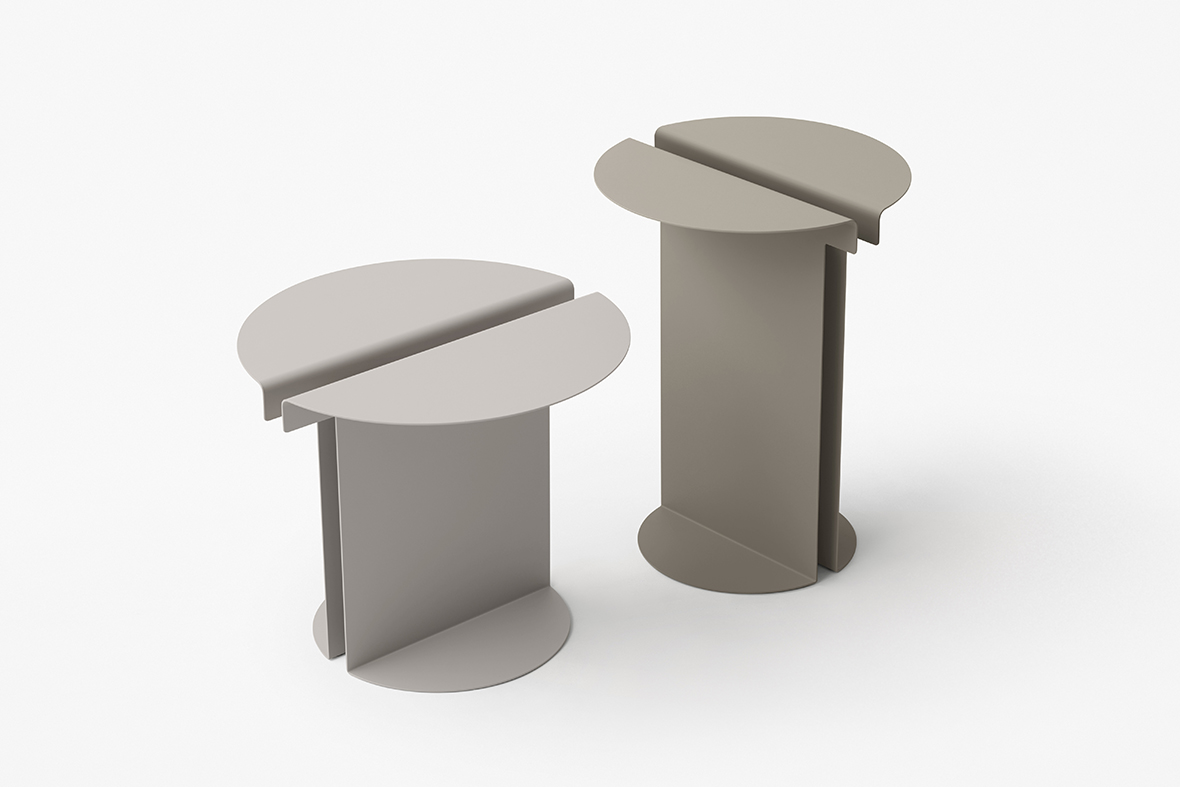 7/23 Photos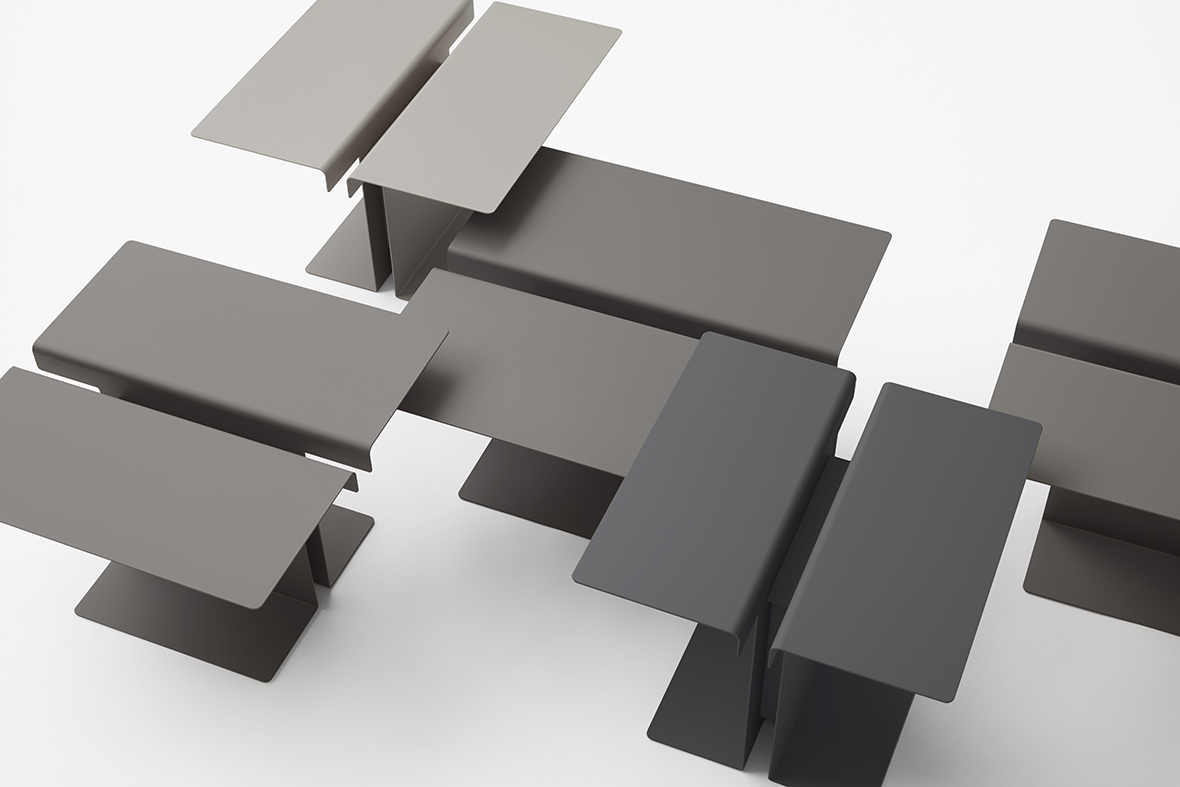 8/23 Photos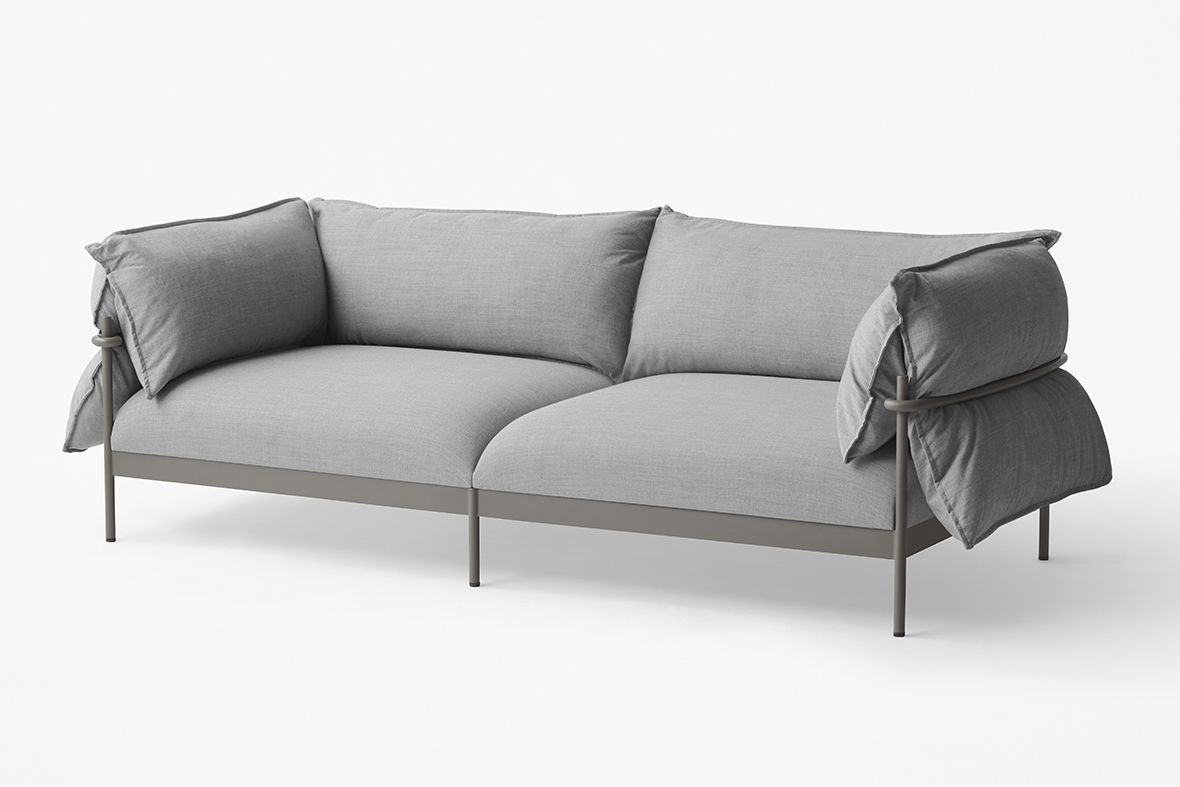 9/23 Photos
10/23 Photos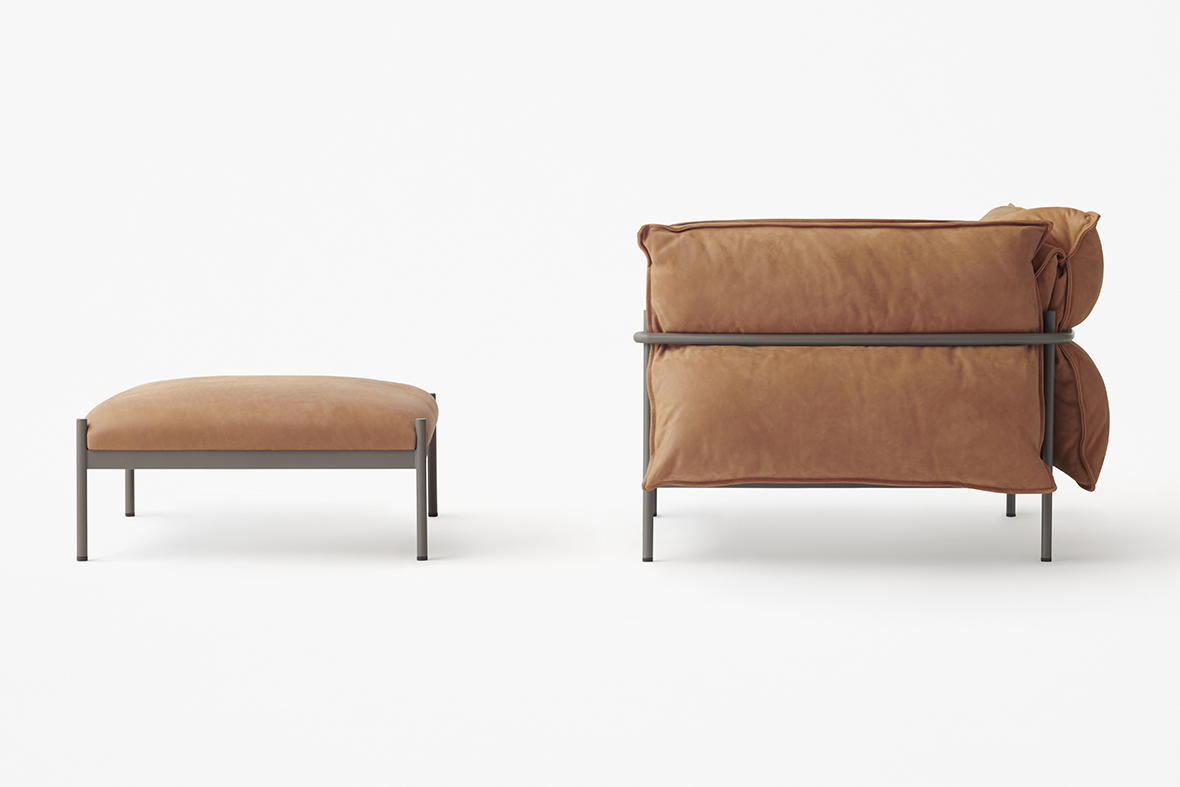 11/23 Photos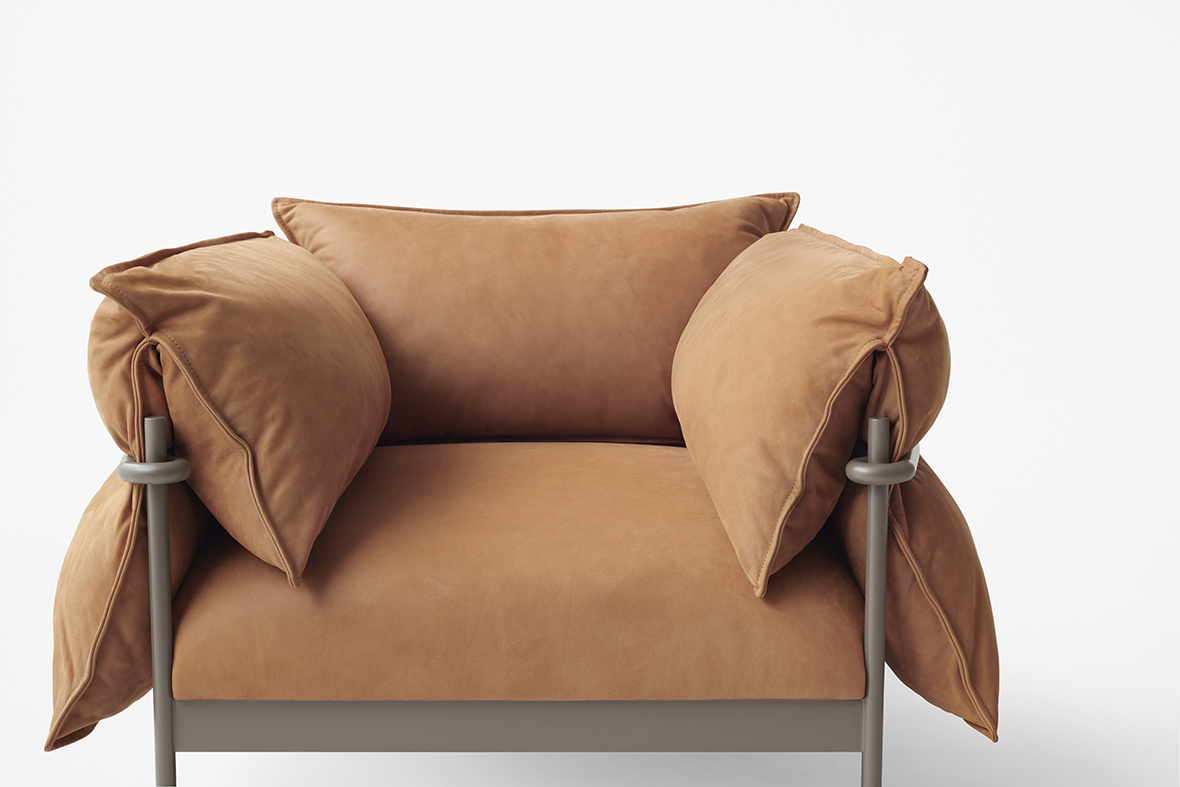 12/23 Photos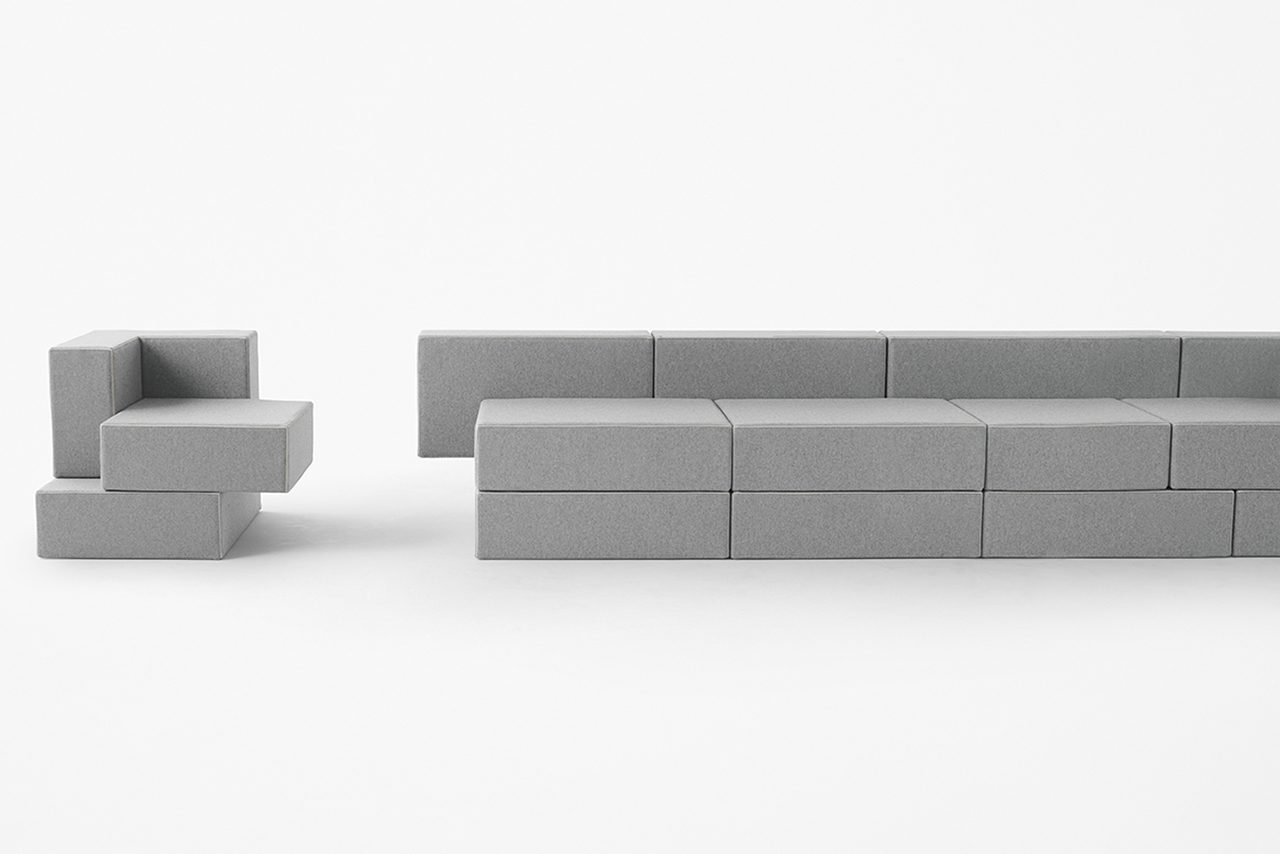 13/23 Photos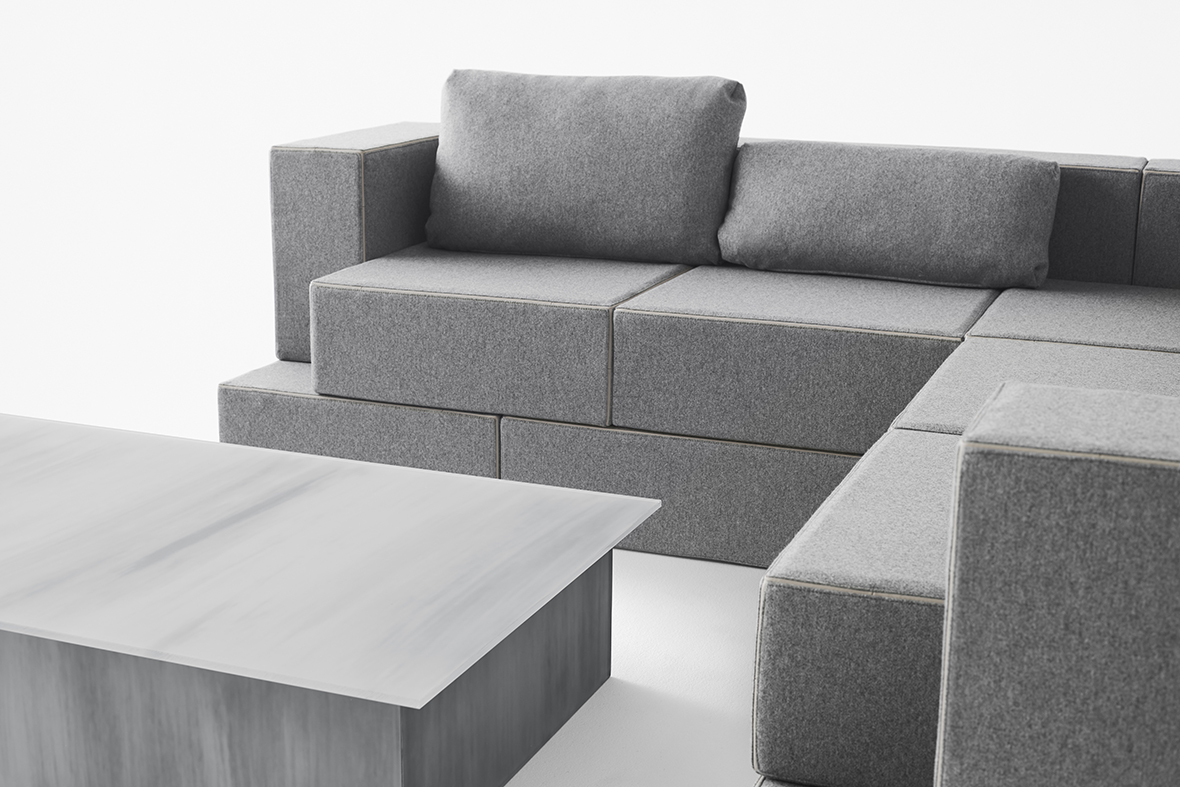 14/23 Photos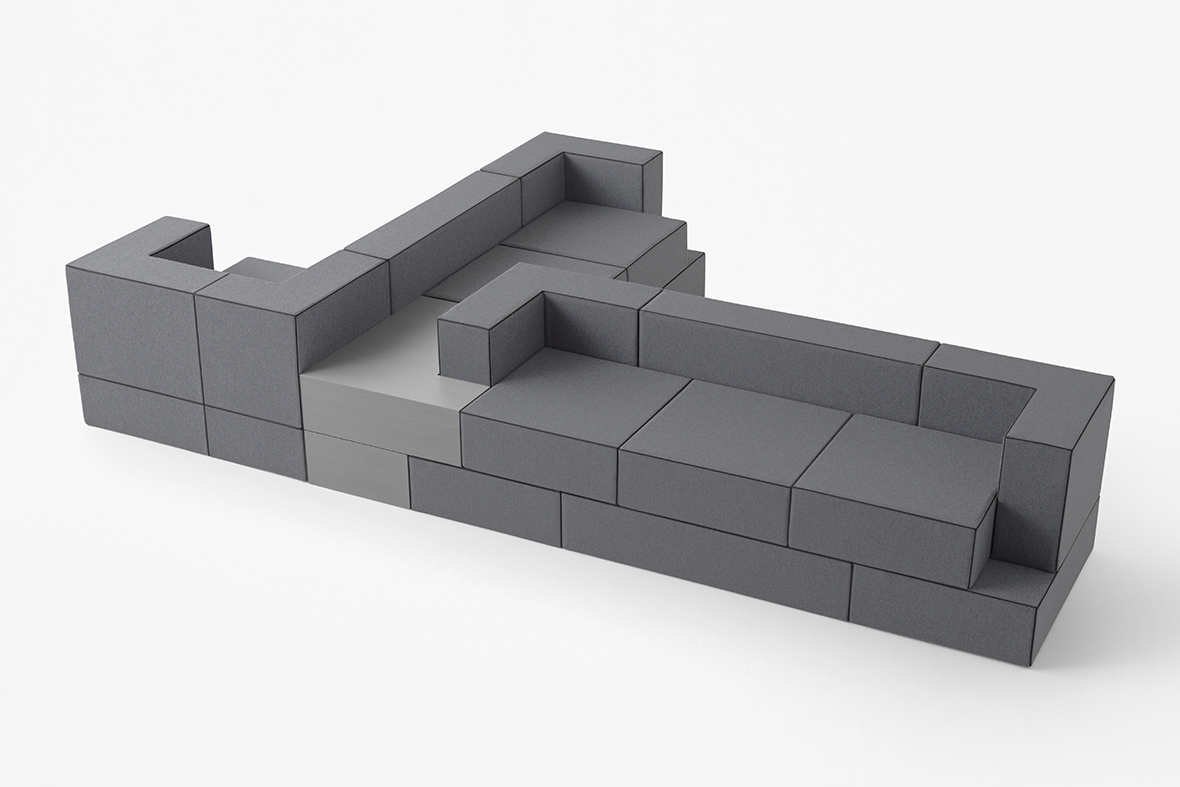 15/23 Photos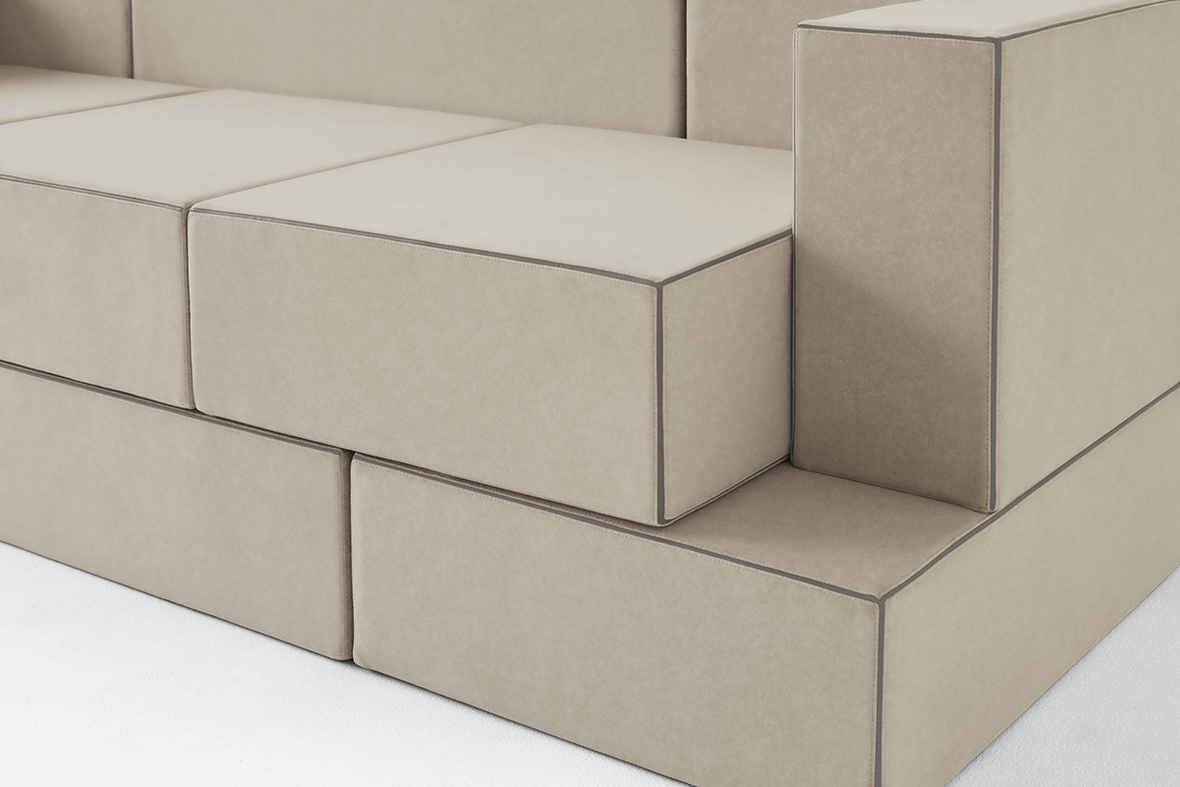 16/23 Photos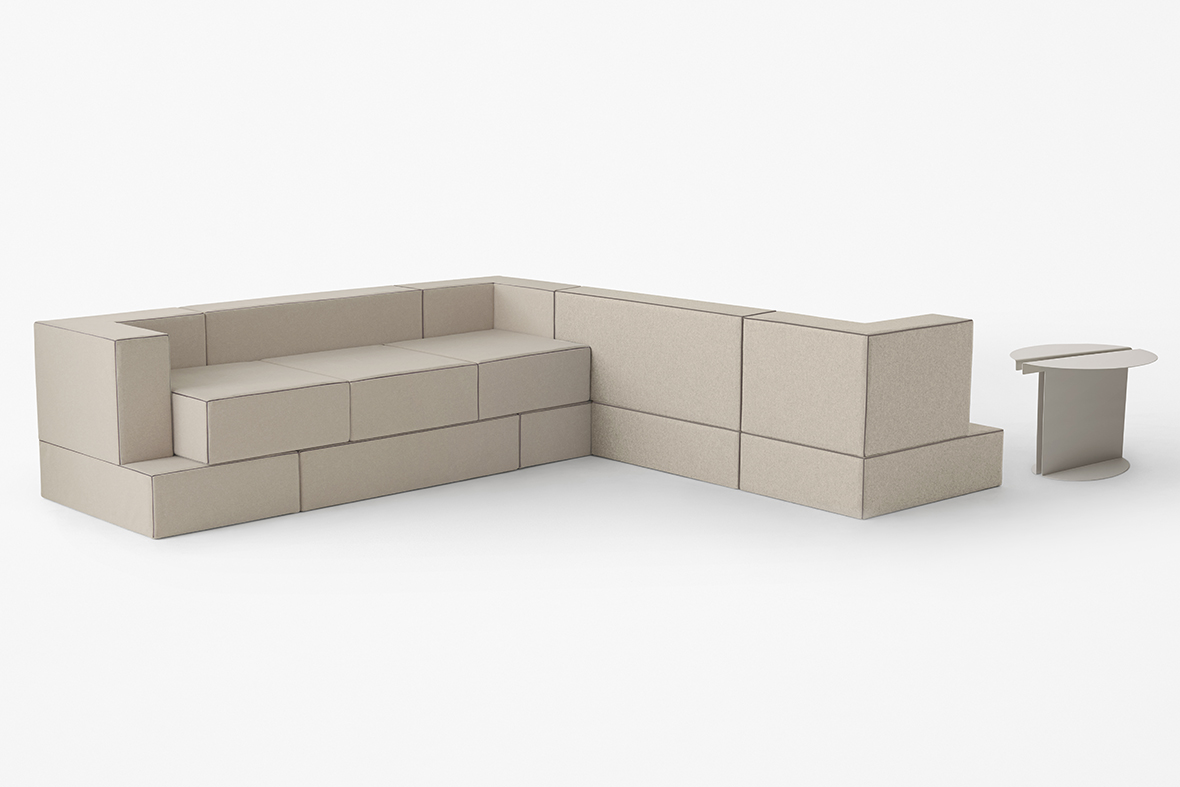 17/23 Photos

18/23 Photos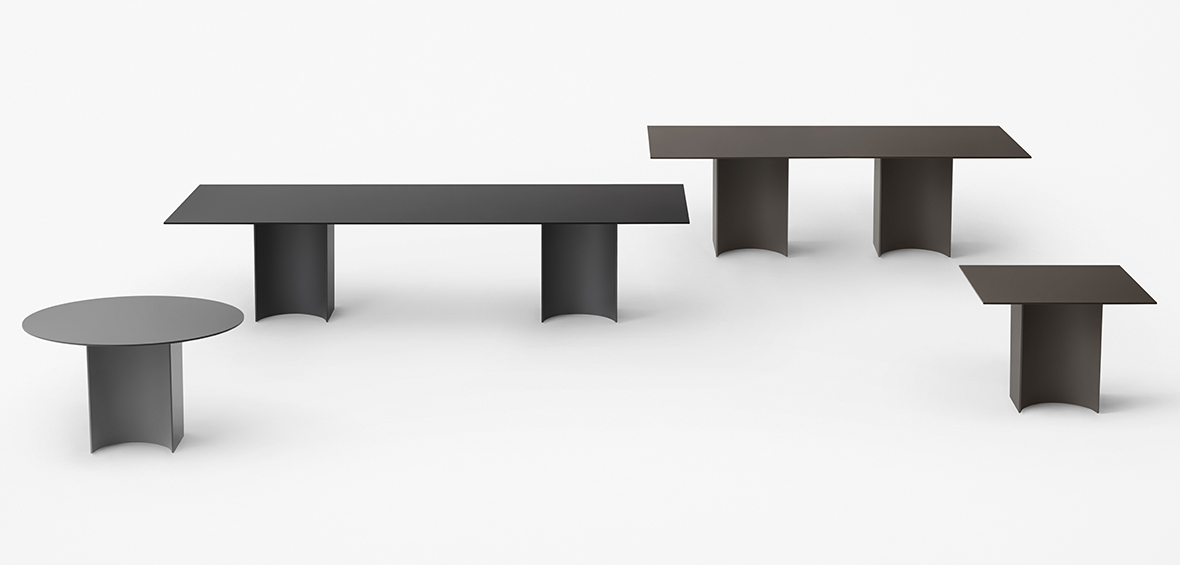 19/23 Photos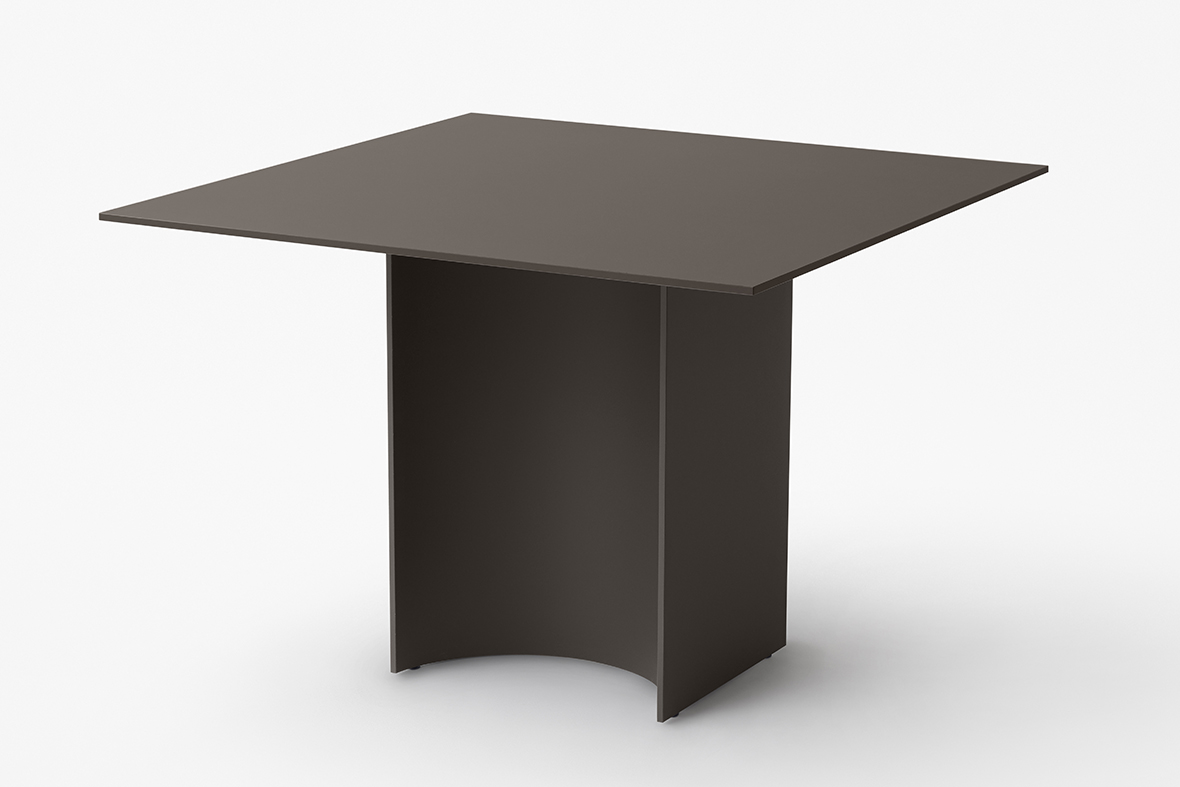 20/23 Photos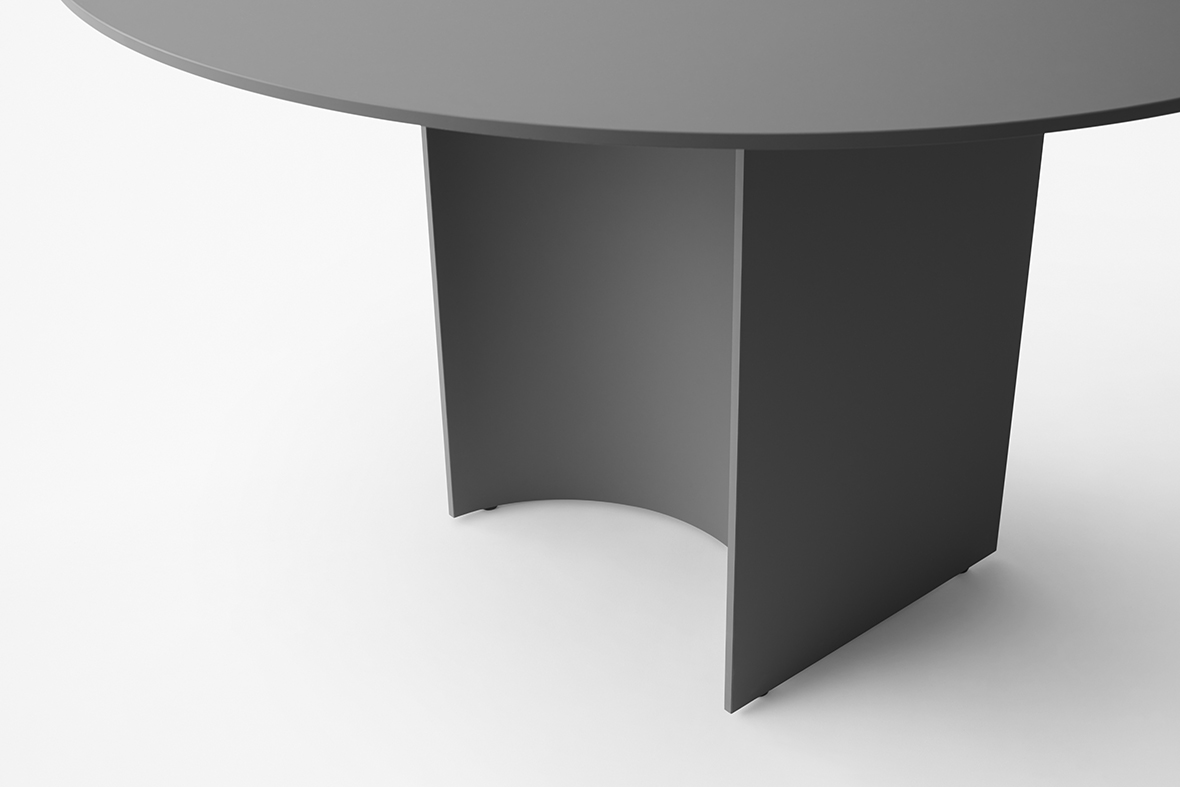 21/23 Photos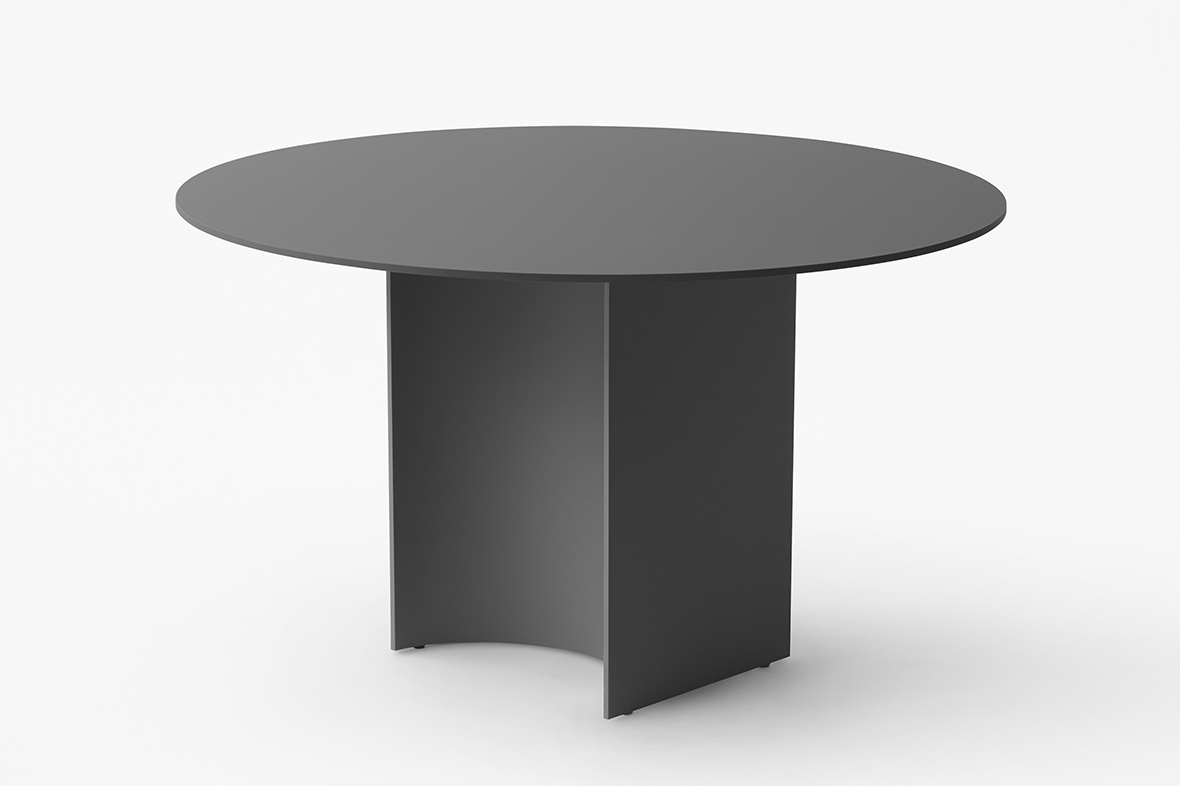 22/23 Photos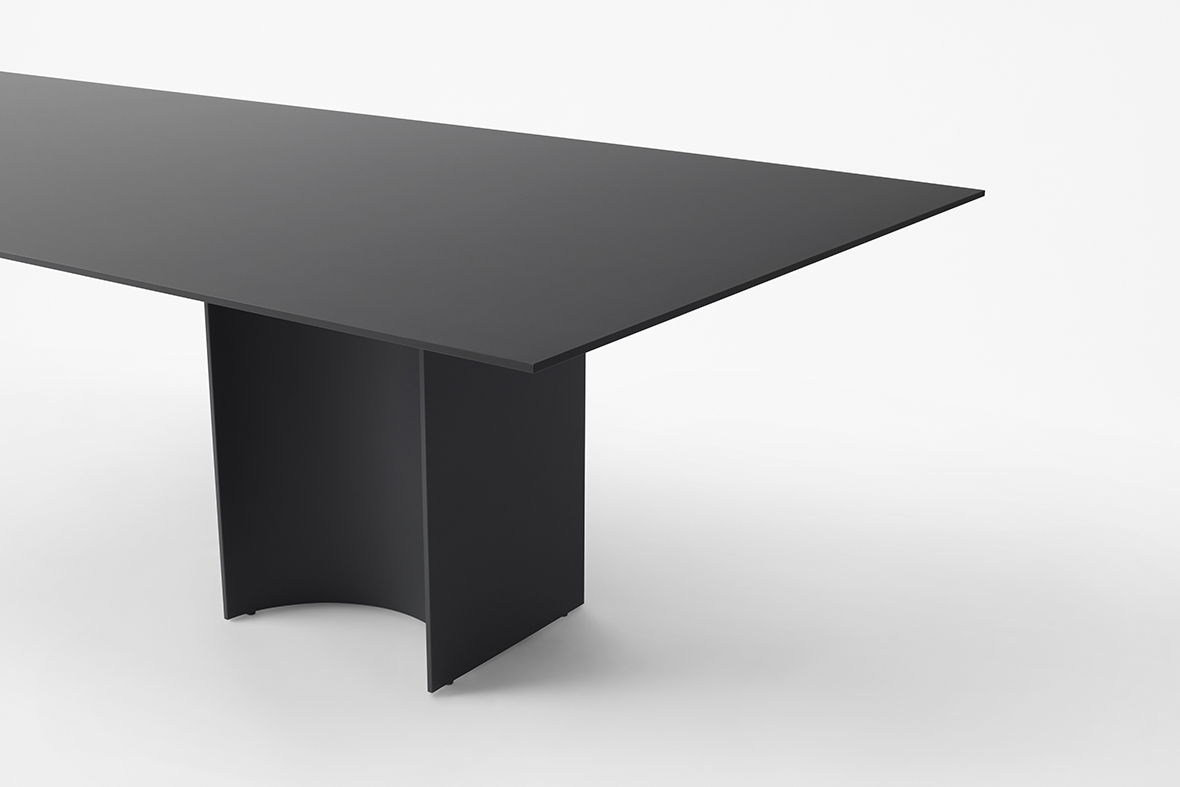 23/23 Photos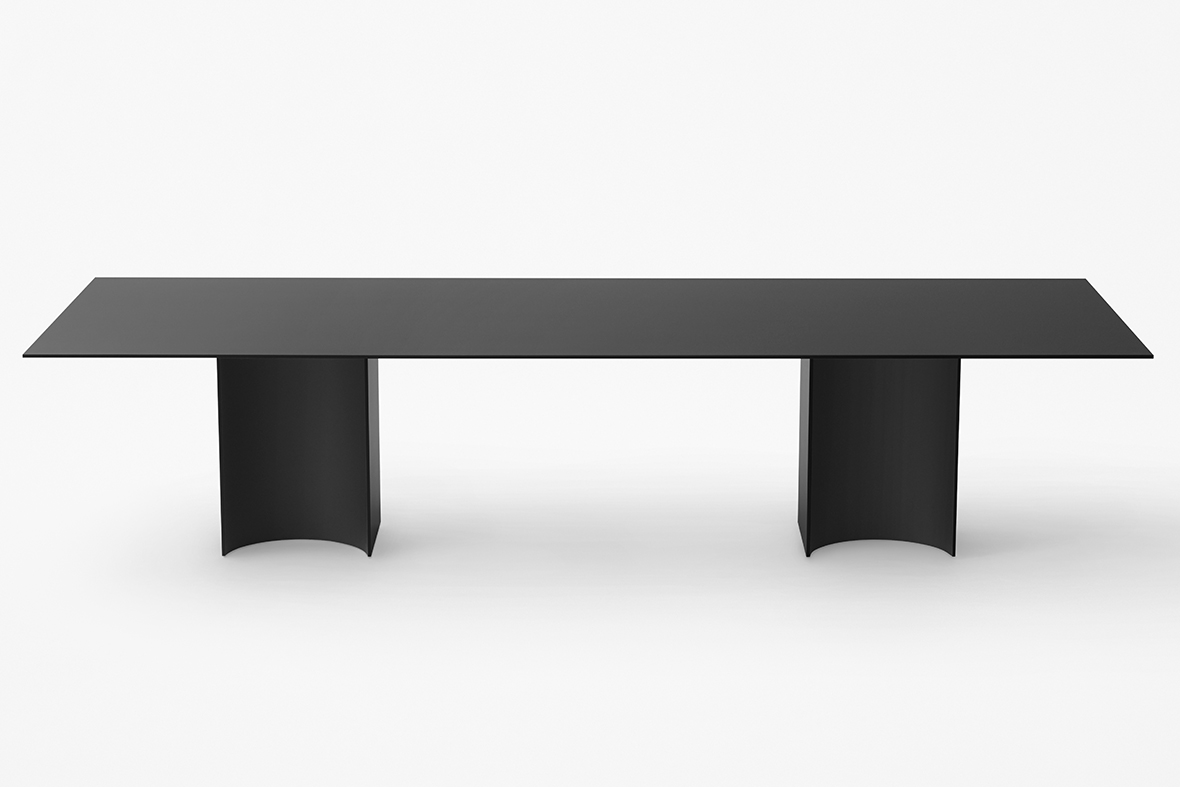 Japanese home furnishings brand nendo recently created several new pieces of furniture for Ichido, beginning with the modular soft brick sofa. It features cube-shaped cushions that are staggered, similar to a brick wall. You can change the sofa by connecting multiple units together. The accompanying side table is also modular – connect to the end or place it in the middle of the sofa. Between the cushions you'll see a small gap between the double-stitching that shows a different fabric, it's this that makes the units appear linear and joined together.
Legs shaped like large semicircle halves sitting back to back are the signature of cave tables. The solid legs are steel, capped with a thin and lightweight tabletop featuring an aluminum honeycomb panel. Circular and square tables only require one leg, while longer tables need two for stability. To maintain its matte finish, the surface is covered with Fenix – it can also repair minor scratches if heat is applied. Linear and solid, soft and light.
A steel frame and cushions make up straddle. Shaped like an inverted Y, the cushions are sandwiched in place by the two-layered frame – straddling it. Its plump silhouette is soft and voluminous, while the frame stays sharp. The straddle series includes armchairs, two-seat sofas, three-seat sofas, and ottomans.
Each twins table is made up of two connected single iron plate panels that have been bent into a U-shape. The space in between cleverly hides cords and cables. Pieces are easily attached and detached from each other, which allows for experimentation with color combinations. Different sizes and heights are available in both circle and square tabletops.
To learn more about the latest from nendo and for purchase info, visit nendohouse.co.jp.
Photography by Akihiro Yoshida.