Located in a lushly private and forest-like setting of Connecticut, the New Canaan Residence, by Specht Harpman Architects, is a renovated 1950s house intended to connect the landscape with its occupants. The new residence looks to be a pavilion that's almost floating amongst the trees.
Visitors arrive via a long winding driveway through the forest to a perfectly landscaped yard that welcomes you. Look ahead and you spot its floor-to-ceiling glass entry in the center of the pavilion that allows you to see directly through the house to the back.
The upper floor houses the communal spaces, along with the bedrooms and a gym. A staircase leads to the carved out bottom level with two home offices, a media room, and library.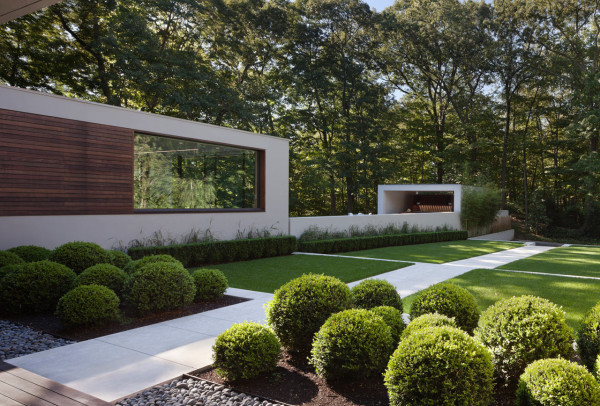 The swimming pool separates the house from the pool house which features the same architectural elements.
The house also boasts a lot of useable outdoor space, including this sitting area by the fireplace.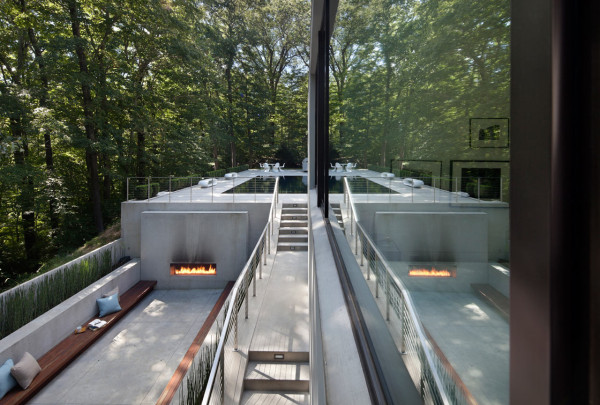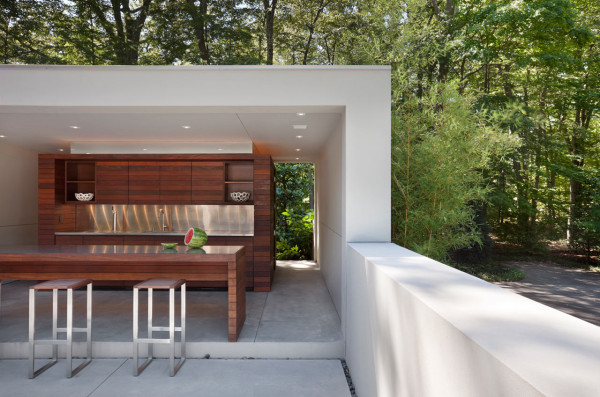 Love the pivoting door! Reminds us of the post we just published rounding up 12 of our favorite pivot doors leading to patios.
Inside, you feel like you're living in a tree house.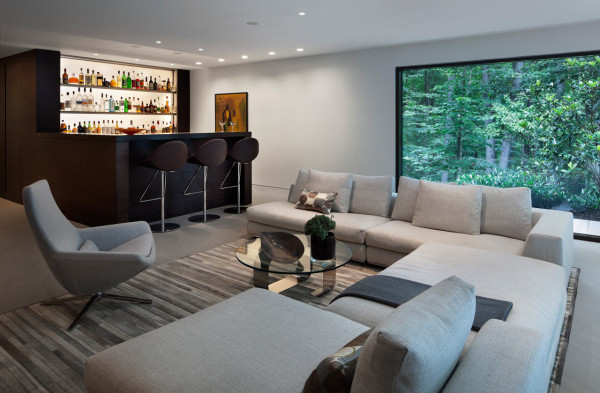 How cool is it that you can see the bottles from the bar from inside the bathroom?
Photos by Elizabeth Felicella.