Moroso will launch a series of pieces at Salone in Milan next month, and they sent over a sneak peek of two chairs.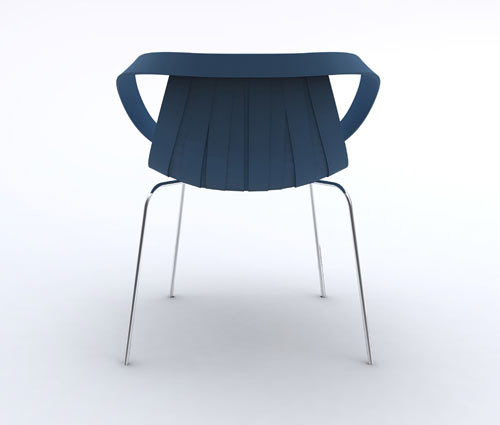 Impossible Wood chair by Doshi Levien
Studying the physical nature of "Liquid Wood" material and its different visual and tactile properties to any other plastic, Doshi Levien was intrigued by the wood like depth and textural character of this material. Very different from the current plastic that is used for molded chairs, this liquid wood has a used, worn, rusty quality and feels timeless. Therefore, Doshi Levien developed a molded chair whose form and identity is a direct response to the raw and special nature of this material.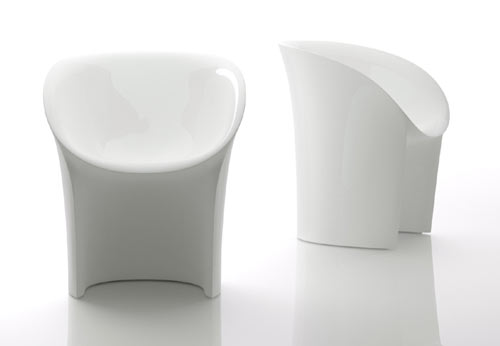 Moon by Tokujin Yoshioka
Moon is inspired by the beauty of the light and shadow inherent in the moon. The moonlight is ephemeral light that is born and fades away momentarily; it is the finest expression of the universe. During Salone, Tokujin Yoshioka will present an exhibition Twilight that will take place at Moroso showroom during which he will launch his Moon chairs.