Spanish design studio Mut presented some new items in Milan.
First up is the Clover Lamp, which includes lanterns, standing and ceiling lamps and is made for both indoors and out. Each lamp is composed of three identical structures on which colored string is woven, allowing for complete customization.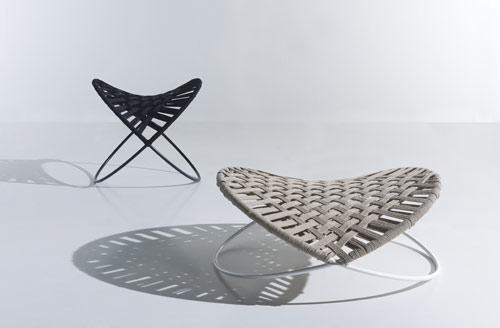 The Ulah chair is inspired by local customs and reinvented tradition, it combines rustic, natural and ecological, like the pita de cuerdo with other more avant-garde elements, like the cold of the metal strings. The oval and circular lines of their structure contrast with the drawings that create the woven strings which, from one extreme to another, generates crosses to lead eventually into a diamond.
Mut also introduced the Leaf Hammock, a new piece in their Leaf Swing collection.