In 2017, over 40,000 people visited Stockholm Furniture Fair from more than 60 different countries. The numbers for 2018's show are not in yet, but it felt bigger and better than ever before with Guest of Honor Paola Navone. "Paola Navone is one of today's most interesting and outstanding designers," says Cecilia Nyberg, the show's project area manager. "We admire her creativity and eclectic aesthetic, as well as the amazing breadth of her output. Whatever she chooses to do, she always manages to create a unique atmosphere." And her installation (above) was indeed a riot of color and curiosities.
Swedish brand Voice launched A New Standard overseen by their designer and creative consultant Mattias Stenberg who says he wanted to create "the fundamentals of the modern home."
Agda by Swedish design studio Front for Ire Mobel employs classic materials, but by exposing the weaved textile straps and metal tubes, Front founders Anna Lindgren and Sofia Lagerkvist have given it a contemporary expression. "To do something that looks simple is often very difficult," they say. "In this armchair, no material is hidden, which makes it very honest and environmental."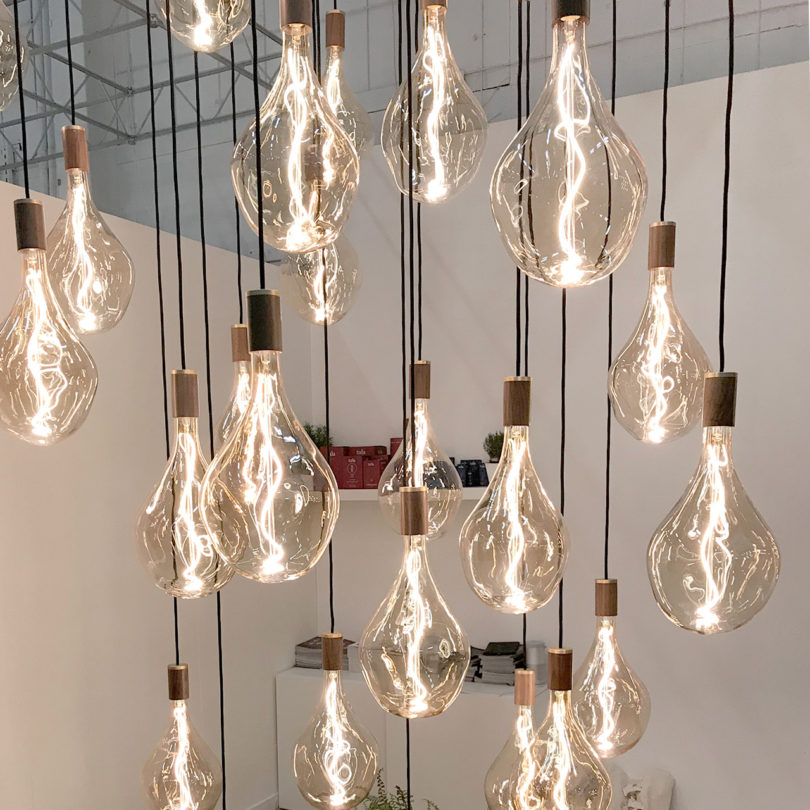 Tala is a British brand combining eco-credentials with design. Founded by four friends while they were studying at the University of Edinburgh and met resistance to LED lights from architects concerned about their aesthetics, the brand sets out to create "beautiful and sustainable bulbs."
The Cinema Easy Chair by Gunilla Allard for Swedish furniture brand Lammhults was first shown at 1993's Salone del Mobile in Milan and is now celebrating its 25th anniversary in style with a footstool, sofa and complimentary table to complete the collection.
This wall organizer is Danish brand Ferm.Living's answer to Dorothee Becker's Uten.Silo, designed for Vitra in 1969 and made of ABS plastic. This wooden take on the same idea seems more appropriate for Scandinavia and today's eco-conscious times. It works equally well above your desk, next to the front door or in a small bathroom as a space-saving option.
Sebastian Wrong (above left) returned to the role of design director at Established & Sons in March last year, five years after leaving the company he co-founded to focus on other projects. The stand at the fair was showing existing products, with five new ranges to be previewed in London in March and then launched during Milan Design Week in April.
Kirstina Dam Studio is a Copenhagen based product and interior design practice. "Decoration Circle is a great graceful object perfectly suited for ornamentation or displaying your flower decoration," says its eponymous founder. "Geometric, uncomplicated and artistic even without flowers, it is made of solid brass and brilliant steel."
And Danish furniture manufacturer Carl Hansen & Søn launched the result of its collaboration with American designer Brad Ascalon – the Preludia series of tables and chairs for the contract market including chairs that clip onto the underside of meeting room tables to enable easy vacuuming underneath and the bar stools and high table pictured.