French design brand HARTÔ released a trio of new modern mirrors, one wall-mounted and two tabletop versions, each with the same clean aesthetic the company leans towards.
The wall-mounted Charlotte mirror was named after its designer, Charlotte Juillard, who added an unexpected detail into the design. The round mirror is bisected by a rectangular panel that's magnetized. Install it near the front door for a quick face check on the way out the door and as a safe spot to keep your keys so you never lose them.
Armand, a compact mirror by Elisabeth Hertzfeld, can be propped up to apply your makeup or laid flat to be used as a key, jewelry, or coin tray. It's available in apricot pink, blue grey, and natural oak.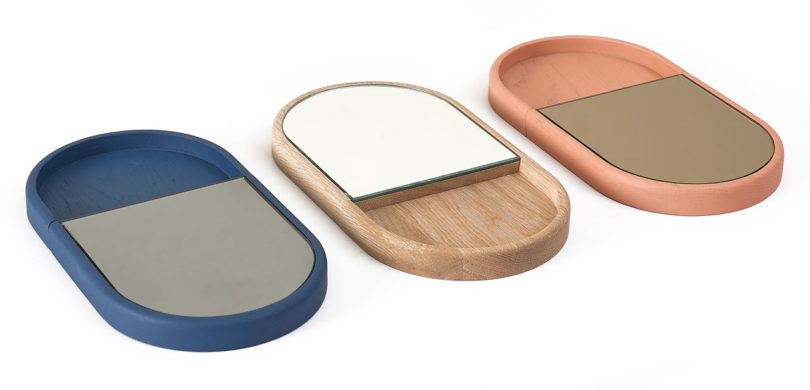 Designed by HARTÔ, Narcisse is another tabletop mirror that's made from metal and wood. The circular mirror rotates around for a better view. Narcisse comes in slate grey and white.