New Releases From MENU Stand on Their Own or Together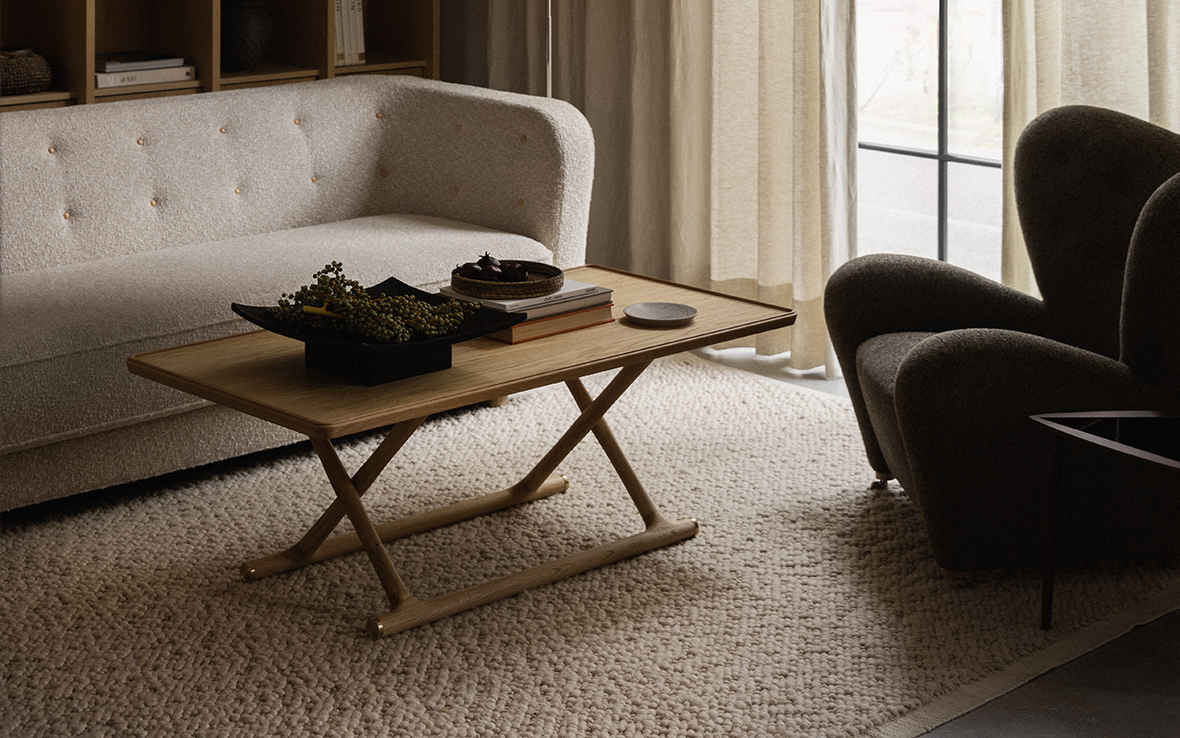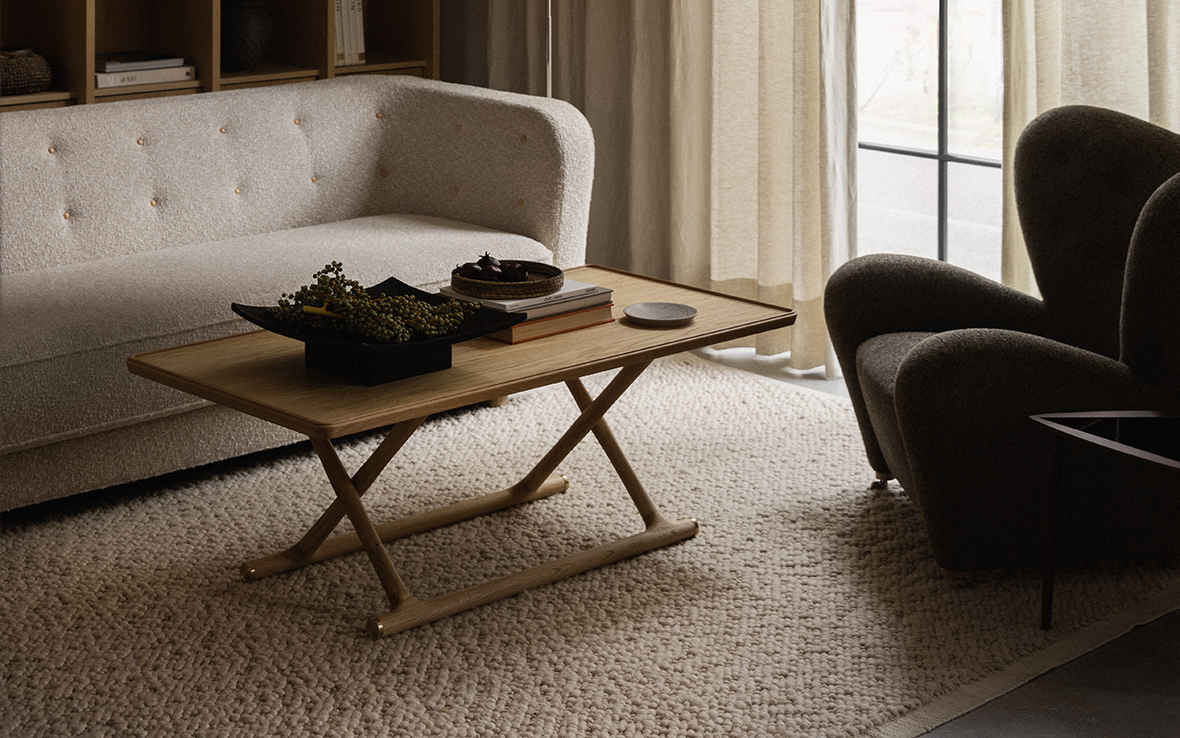 New Releases From MENU Stand on Their Own or Together
1/18 Photos
2/18 Photos
3/18 Photos
4/18 Photos
5/18 Photos
6/18 Photos
7/18 Photos
8/18 Photos
9/18 Photos
10/18 Photos
11/18 Photos
12/18 Photos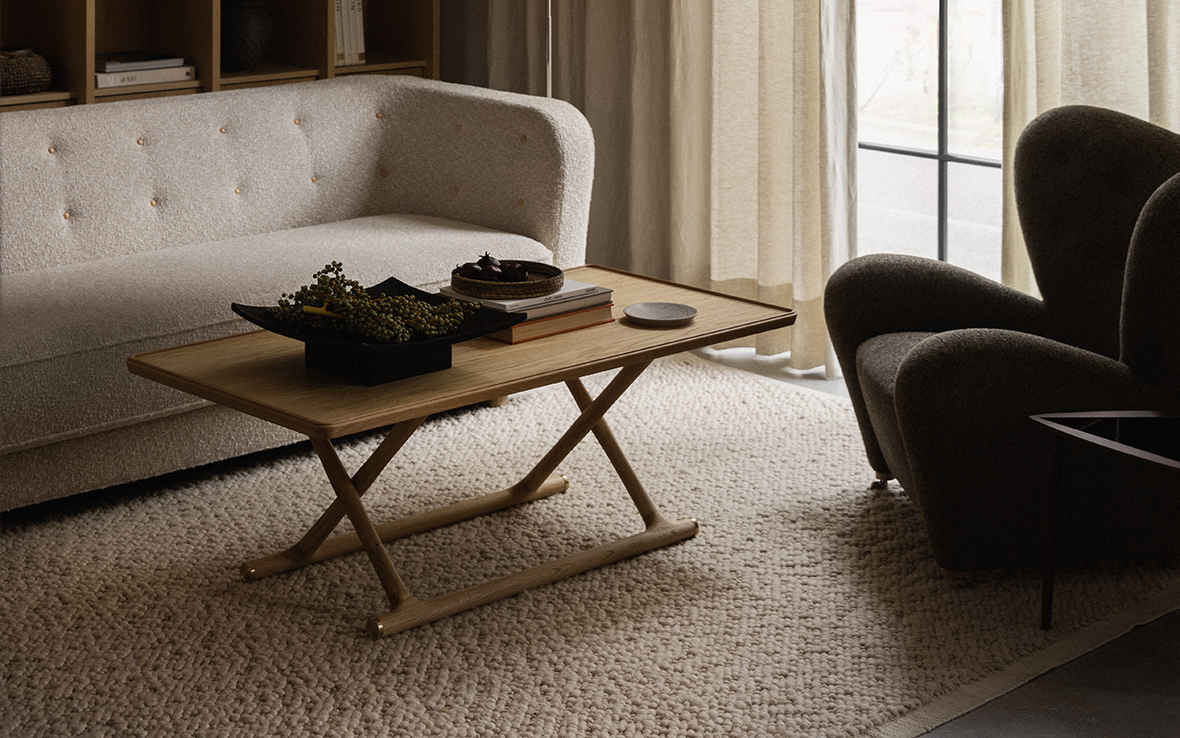 13/18 Photos
14/18 Photos
15/18 Photos
16/18 Photos
17/18 Photos
18/18 Photos
Each of MENU's latest releases has their own individual personality, but also feel as though they could band together as a capsule collection. A clever, space-saving coffee table, a well-crafted dining chair with or without armrests, and a triangular side table meant to nest with more of its own all have their place. With rounded legs, wood tones, and attention to small details, they have our attention.
Originally designed by Danish designer Mogens Lassen in 1941, the Jäger Lounge Table has quite the backstory. Lassen was commissioned by a merchant – named Jäger – to make a coffee table. He shared several design options, but this one that was inspired by the folding furniture found in Tutankhamen's tomb was never produced. It was rediscovered in 2020, and MENU has spent the past two years making sure the Jäger Lounge Table is true to the original designs while also meeting modern standards.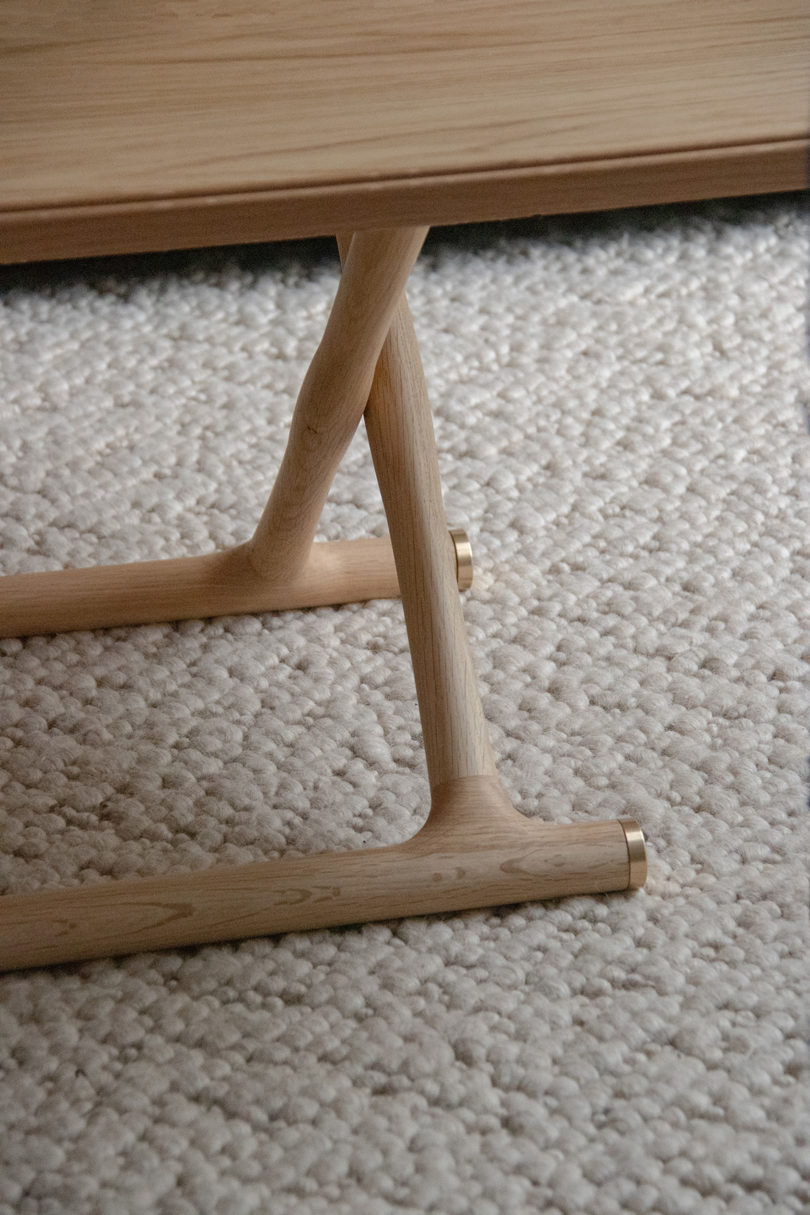 It's also a small space dweller's dream come true. When not in use the Jäger Lounge Table is easy to fold up and tuck away. A solid wood frame, seamless joints, warp-free veneer tabletop, and brass fittings make it a sturdy coffee table that's ready to go the distance. Each oiled oak or oiled walnut piece comes with a brass plaque engraved with its serial number for an extra unique touch.
The Merkur Dining Chair has its own tale to bring to the table (pun slightly intended). It was first designed for the Oslo Stock Exchange, and named after the Roman god of trade – Merkur. The updated remake of the archetypal dining chair brings together traditional craftsmanship techniques, a timeless form, and modern function. You can customize the chair by choosing armrests or no armrests, natural oak or black oak, and a variety of fabrics offered through MENU's upholstery program.
Stackable, space-saving, and the ultimate example of mid-century modern design, the Umanoff Nesting Side Table was created by Arthur Umanoff in the 1950s. Traditional yet somehow unexpected, each table features colored laminate panels in geometric shapes for that little something extra. The solid walnut design is lightweight and easy to move about, a smart addition to any space.
To learn more about the latest additions to MENU's offerings, visit menudesignshop.com.