Artist and illustrator Jenn Ski has mad skills when it comes to modern and mid-century patterns, illustrations, and paintings, and now her work is being featured on pre-pasted wallpaper. Tiki Tok 1 is available through Spoonflower, the North Carolina based company that lets you design, print, and sell your own fabric and wallpaper.
I just can't get enough of the graphic, black and white pattern that's dotted with two colors, one that looks kind of melon-y and the other a subtle green.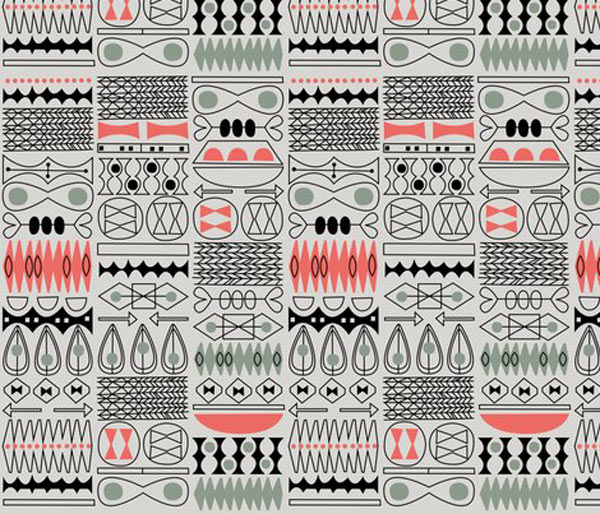 You can also find her awesome work on everything from tote bags, mugs, t-shirts, prints, clocks, throw pillows, to phone cases on Society6!