+node is a Japanese house, designed by Keisuke Maeda of UID architects, that was built on a plot of land that's partially in the forest. The sloped site meets at a "node" point where nature and man-made intersect, hence the name of the project. Wanting to keep the land much as it was, full of animals and plants, they layered the home, much like toy building blocks, to meet the square footage they desired.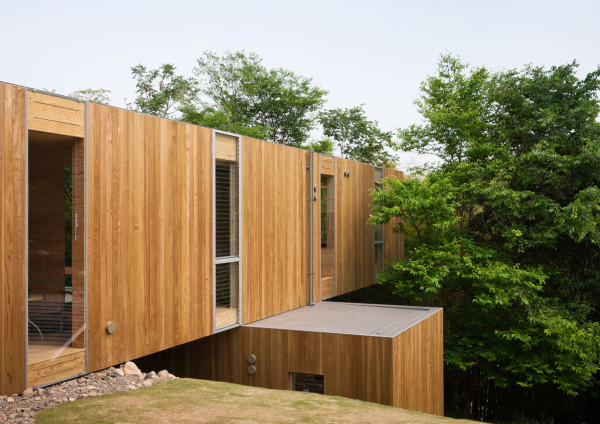 In order to meet the home's needs, they cantilevered one of the "blocks" out and over one that's placed on a lower section of the lot.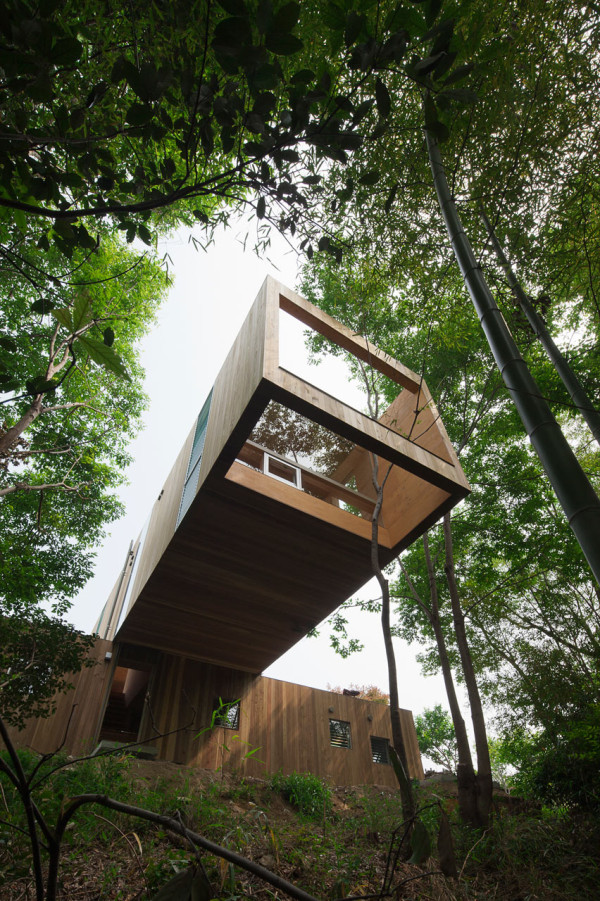 The structure juts out into the forest making you feel like you're living amongst the trees or within a wooden birdhouse.
The volumes are stacked perpendicular to each other working with the unusual land the home sits on.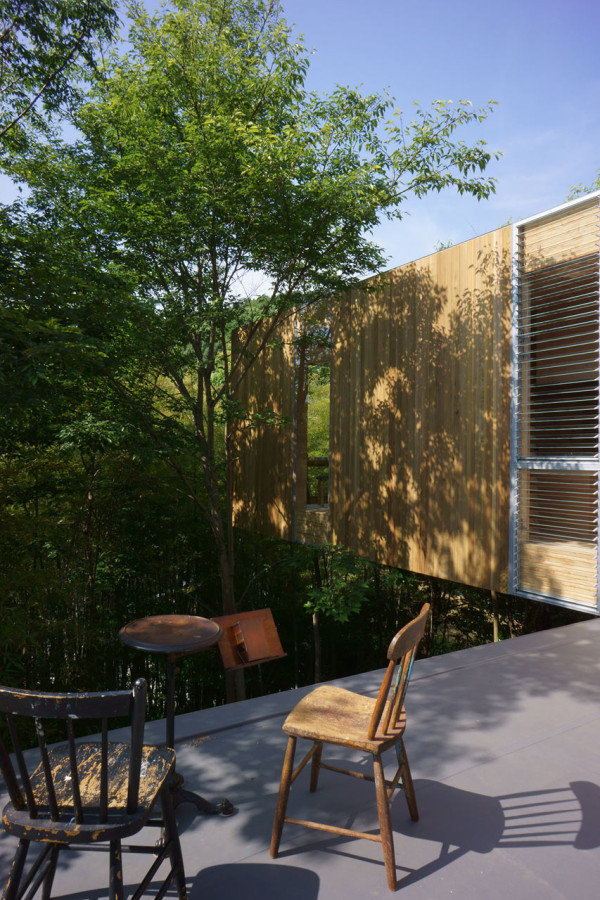 The roof of the lower structure acts as an outdoor space to enjoy the view.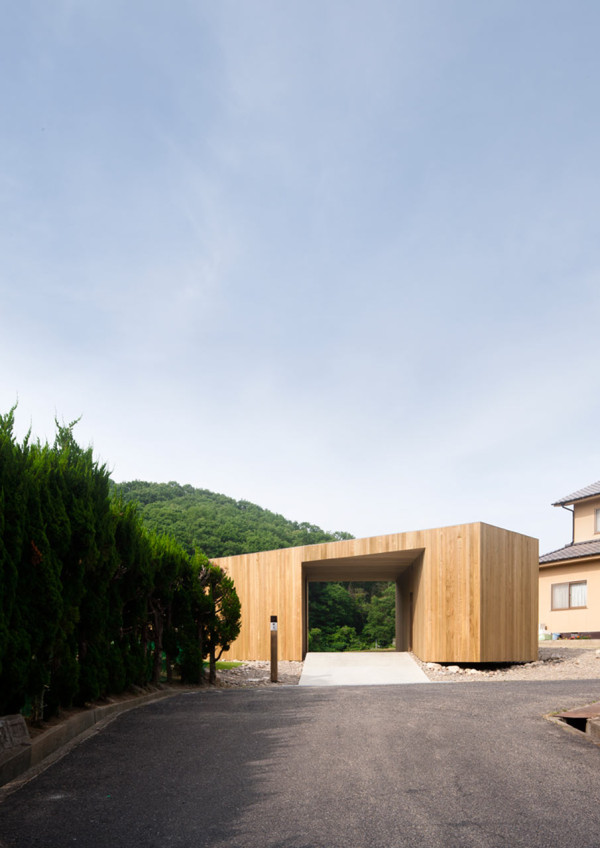 A carport bisects the upper tier of the house providing a covered spot to park a car.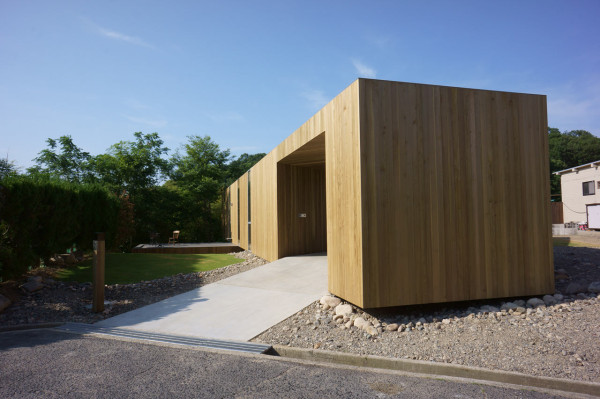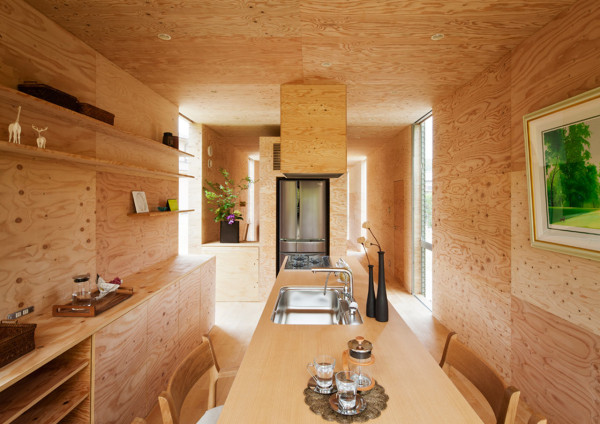 Inside they use plywood as the main surface material covering the walls, cabinets, and ceiling.
The floors, similar in color to the plywood, are made of cherry wood.
The kitchen counter extends out to become a dining table letting you enjoy the greenery while you eat.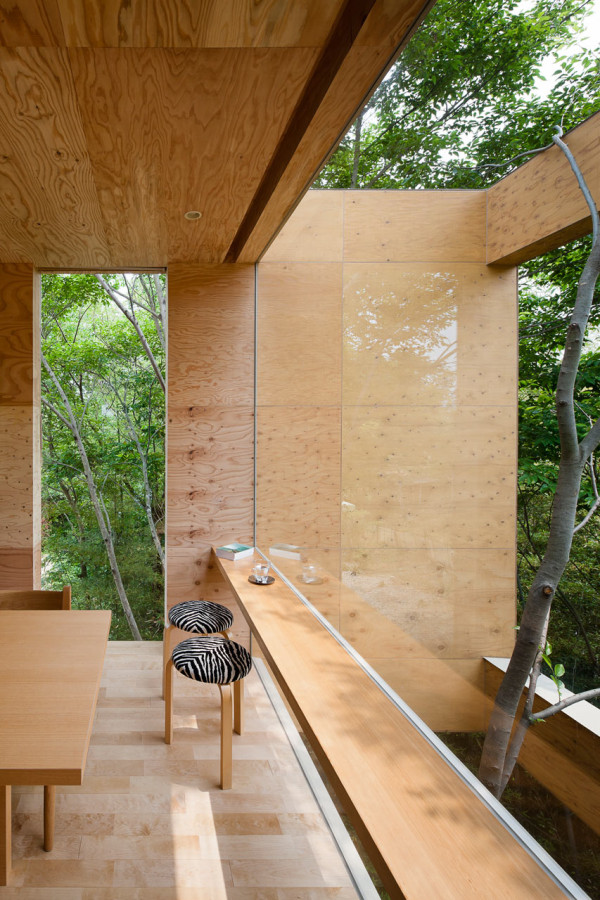 Large panels of glass almost disappear when you look out to the green forest.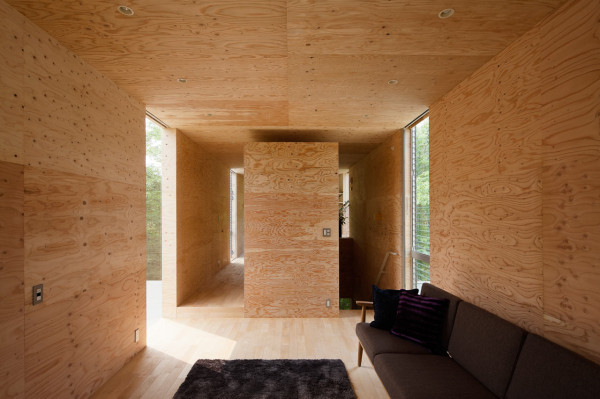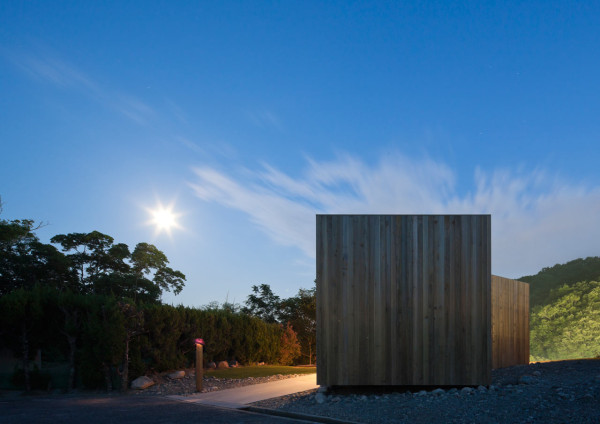 Photos by Hiroshi Ueda and UID.