The New York City Metropolitan Transit Authority (MTA) partnered with design firm Control Group to create a system of touchscreen kiosks that feature real-time information and all the help you might need to navigate the city via the subway system.
On The Go (OTG) will be interactive HD displays at subway stations with everything from simple station directions with transfers, countdowns to train arrivals, service updates, neighborhood maps, and digital content loops. The kiosks will replace current subway maps making it easier to hone in on what information you really need.
It's built with a custom content management system on a flexible framework, which will allow for third-party apps to be developed to bring new features.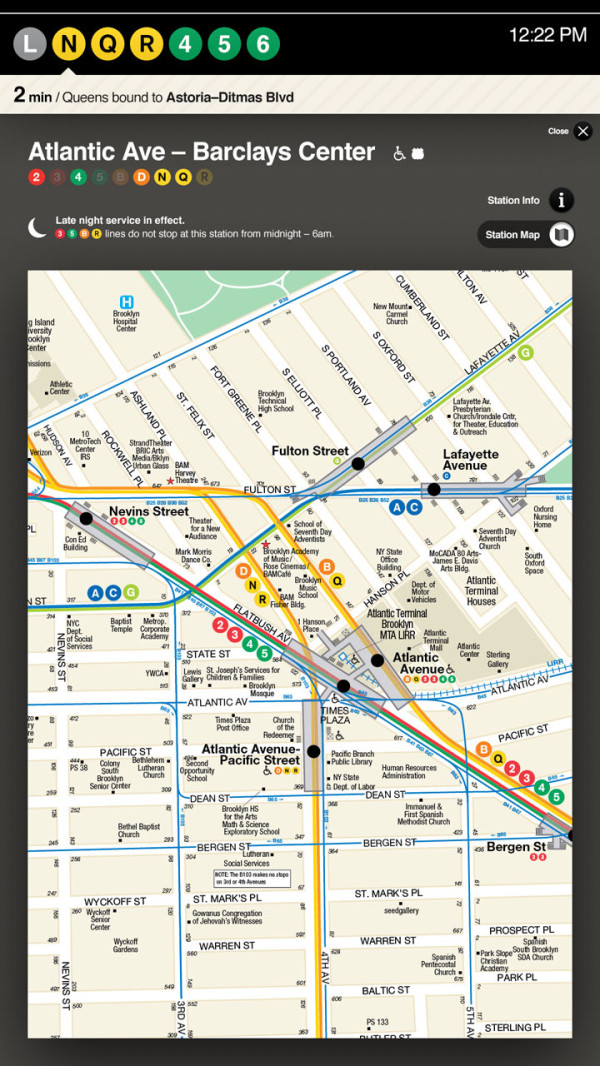 Up to 90 of these will be installed at the top NYC subway stations.