INTRO NY was a side show from the designjunction team in partnership with smallpond featuring a handful of international designs in an all-white space on the edge of Soho.
Resident is a NZ-based company specializing in lighting and furniture, but I really fell for the hexagonal pendant and the spinning mobile by Jamie McLellan. Watch it in action here.
Bing pendant by Gidon Bing
Castor was showing tons of amazing lighting and a few select furniture pieces.
I especially loved the brass details on the stool and table. How cool are those doorstops?
This lamp is brilliant! It uses the Mac plug instead of a traditional cord/plug. :-)
UK company Very Good and Proper showed some colorful pieces paired with light wood that make the colors really pop. I especially loved seeing these in the bright white space. It felt very fresh.
Massproductions had a little grouping of their furniture.
Council had a great selection, as they always do, but this time they showed their outdoor pieces in an outdoor space (see below)! The red and blue felt playful enough for children, but sophisticated enough for adults.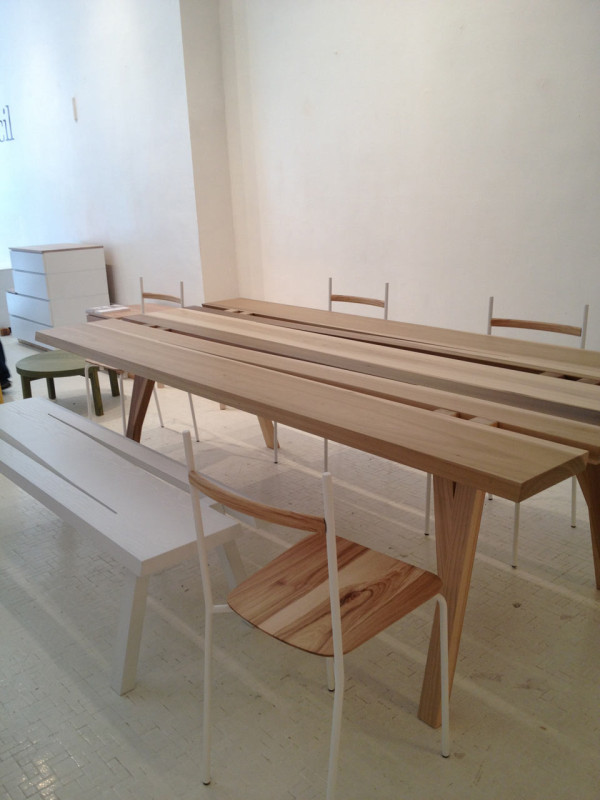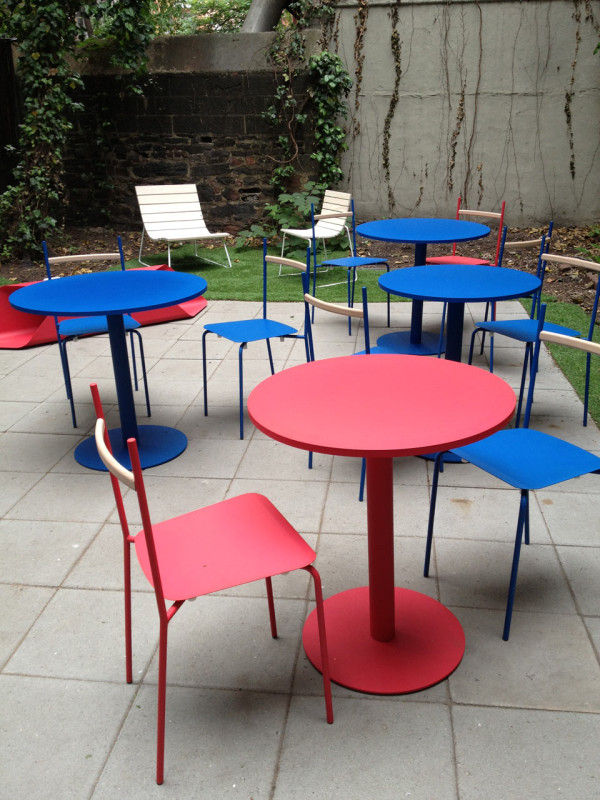 The Twig chairs also stack.
Modus' seating makes a big statement when you walk in. They also had these great white modular shelves, too (not pictured). I love that high seat back on the sofa. It reminds me of a cocoon.
neo-utility also hosted a cute popup shop. They were showing a new product from Krizzl, which allows you to frame your own sketch or artwork inside your iPhone 4 or 5 case.
I also loved these gold playing cards from Japanese company IDEA, also available through neo-utility.