Summer night bus stop, comprising Jeongho Ko, Hyoungseop Kim, Heesoo Kim, and Youngjik Lee, have created a design that's part display shelf and part table. The O Table is made up of two circular frames that are joined together in the middle to become a three-dimensional form. That form is then used in different ways to become functional pieces of furniture.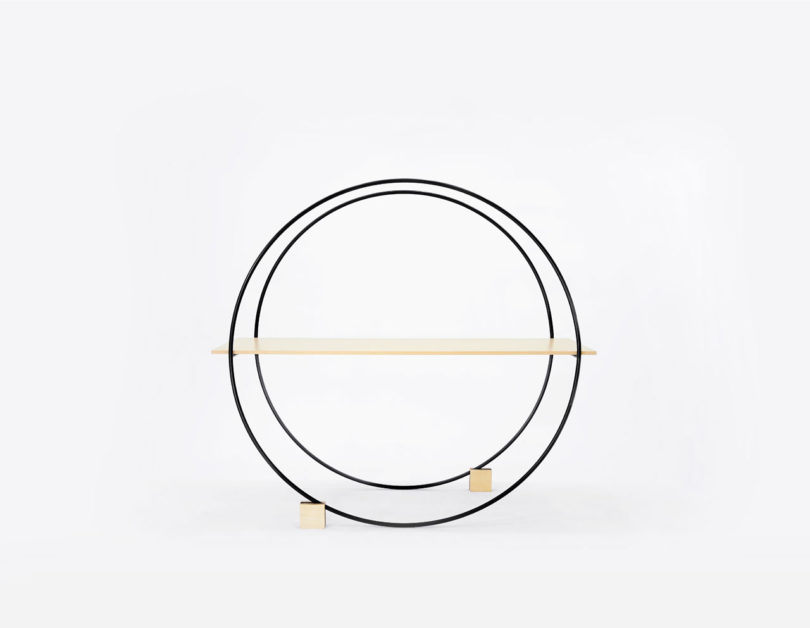 The Plane Table is one that can be easily moved by rolling it to a new spot. A single surface can turn it into a display shelf or a console table.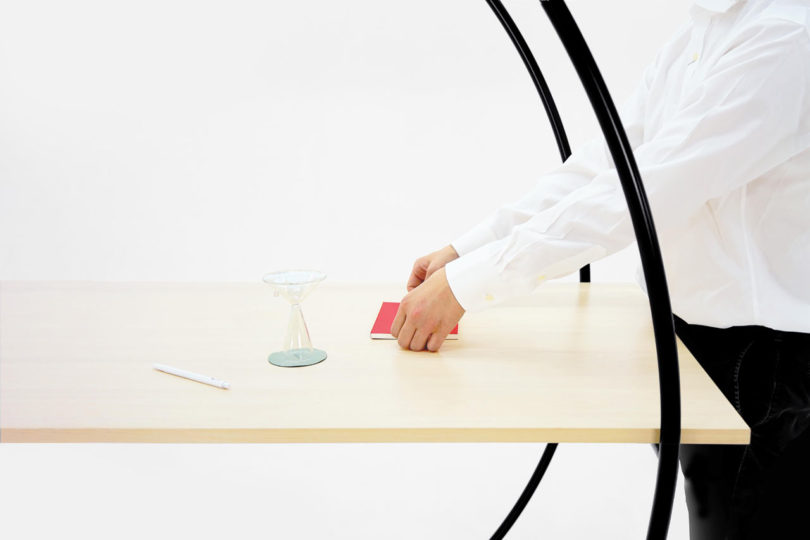 Multi-functional rests with the center bar at a slant so that clothing, or artwork, can be hung.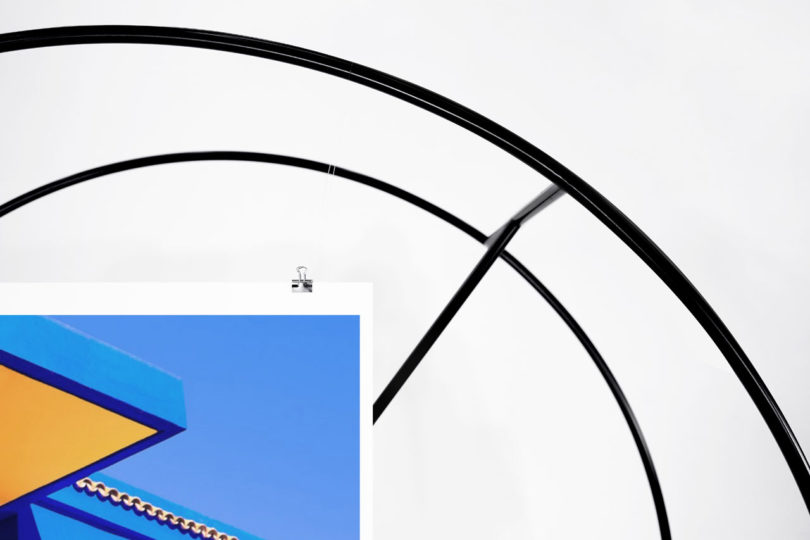 Combination utilizes the small O Tables which can be moved into many positions to form more than 20 shapes with different functions and forms.