Obakki + Their Artisan Partners Believe in Slow Design That Connects People
Obakki + Their Artisan Partners Believe in Slow Design That Connects People
1/8 Photos
2/8 Photos
3/8 Photos
4/8 Photos
5/8 Photos
6/8 Photos
7/8 Photos
8/8 Photos
With 300 artisan partners from around the world, lifestyle brand Obakki connects people through modern design. The partners are people able to make a living by creating ethical, high-quality products to better your connection to your space. Obakki refers to them as their global family, and are in touch on a regular basis to check in on their happiness, health and financial independence – quality of life is their first priority in running the business.
These authentic relationships between Obakki and global artisan groups also serve to help preserve and honor traditional artistry. What they're looking to create by partnering with one another are limited edition, small-batch homewares that you'll want to keep around for a long time, perhaps even pass on. Each of these products reflect the brand's values of sustainability, traceability and ethical production. A point is made to know the impact of their consumption on the environment and communities as well. It's through these methods that Obakki can ensure sustainability, integrity and respect while helping to promote and protect the artisan crafts of their partners.
4″ Totem Candles, Set of 5
Handmade by a family run business in Ishikawa, Japan
The family that makes these sustainable vegan sumac candles have been creating traditional Japanese candles – known as 'wa-rousoku' – since 1892. Their design is inspired by plant-based raw materials, while their unique shapes inspiration in the plants that grow in the region. Each candle is made from wax harvested from the fruit of the Japanese Haze tree, and uses a special hollow wick dating to the 16th century that produces bigger, brighter flames.
Black Naked Vase, Small
Handmade in Australia's Byron Bay
Born and raised in Brazil, today living in Australia's Byron Bay, this maker looks to imperfections in nature and materials that can be found in her local landscape for inspiration. Made using natural clay in her studio, this stunning handmade organic-shaped vase looks as beautiful holding a bunch of flowers as it does standing on its own.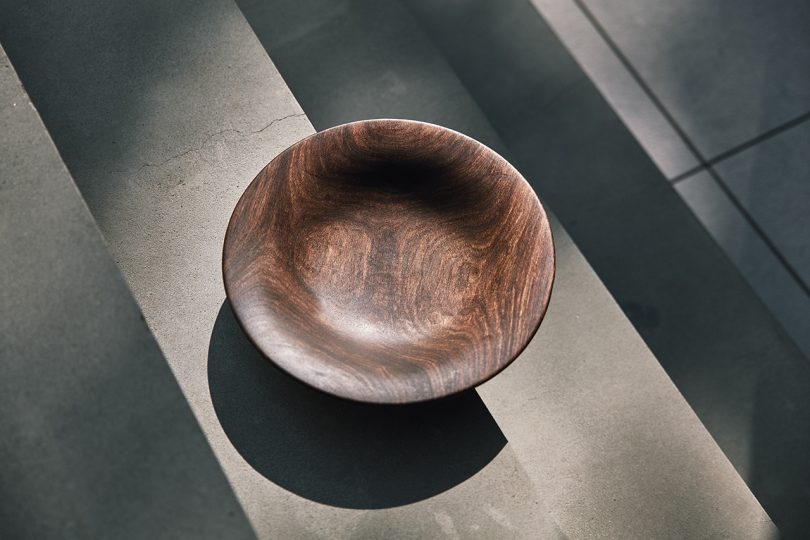 Hand Carved 12″ Redwood Bowl
Hand-carved in northern Mali
Maker Amadou resides in northern Mali and began practicing his craft at the age of eight, learning from his father. Each of his bowls is hard-carved using upcycled, restored African Redwood using techniques that have been used generations. These handsome traditional wooden bowls can pull double-duty, use it to serve a salad then as a decorative piece when not in use.
A love of seeking out opportunities and connecting with individuals has led to the inspired story behind the brand. Treana Peake is the woman behind Obakki. A well-seasoned traveller, she also possesses an eye for design and the desire to make a difference in our world. In 2005, she launched Obakki with The Obakki Foundation shortly after.
>>> To see more of Obakki's homewares, visit The Design Milk Shop! <<<