Imagine not being stuck outside manning the grill all by yourself at your next BBQ. The Grazing Grill lets you and your guests cook and dine together all in one spot so you don't have to be left out of all the fun.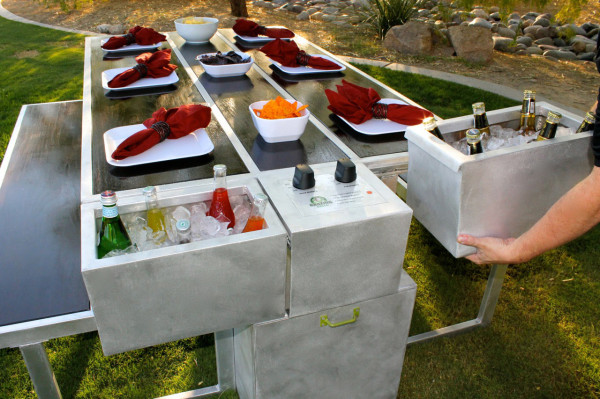 An integrated grill runs down the center of the table allowing anyone access to it. On either side of the table are two attached benches that allow 4-6 people to sit. There are even two removable ice bins that you can cool your drinks in while you grill out.
You can choose either a satin or hand-brushed metal base finish and between Midnight Walnut and Beachcomber Maple for the tops.
The propane tank has its own cabinet to hide in so you don't have to look at it all the time.