h2o architectes designed the Arsenal Flat in Paris for a couple that have two children. The apartment isn't your typical design. The interior is laid out to include three connected living spaces that are open but slightly partitioned by built-in bookcases with one angled side, which references the building's sloped roofline.
Each of the three spaces is separated based on its function and they all face a different orientation – East, West, or South.
The bookcases provide much needed storage while also adding unique focal points in each area. Between the slanted lines of the shelves and the occasional section of flooring painted white, the modest apartment feels open and bright. The white parts of the floor carry up to the crisp white walls and ceiling.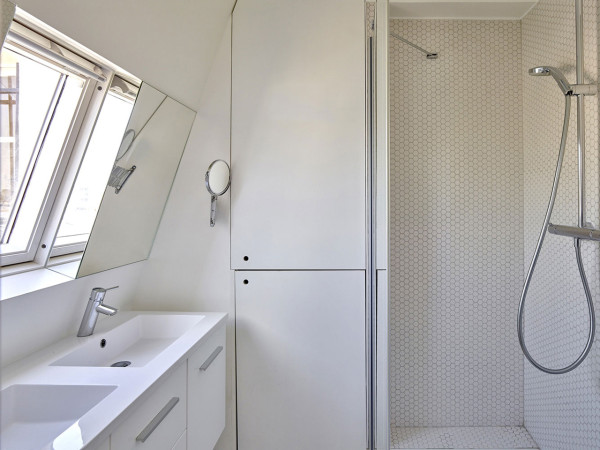 Photos by Stephane Chalmeau.