Patricia Urquiola Reimagines the Haworth Hotel in Holland, Michigan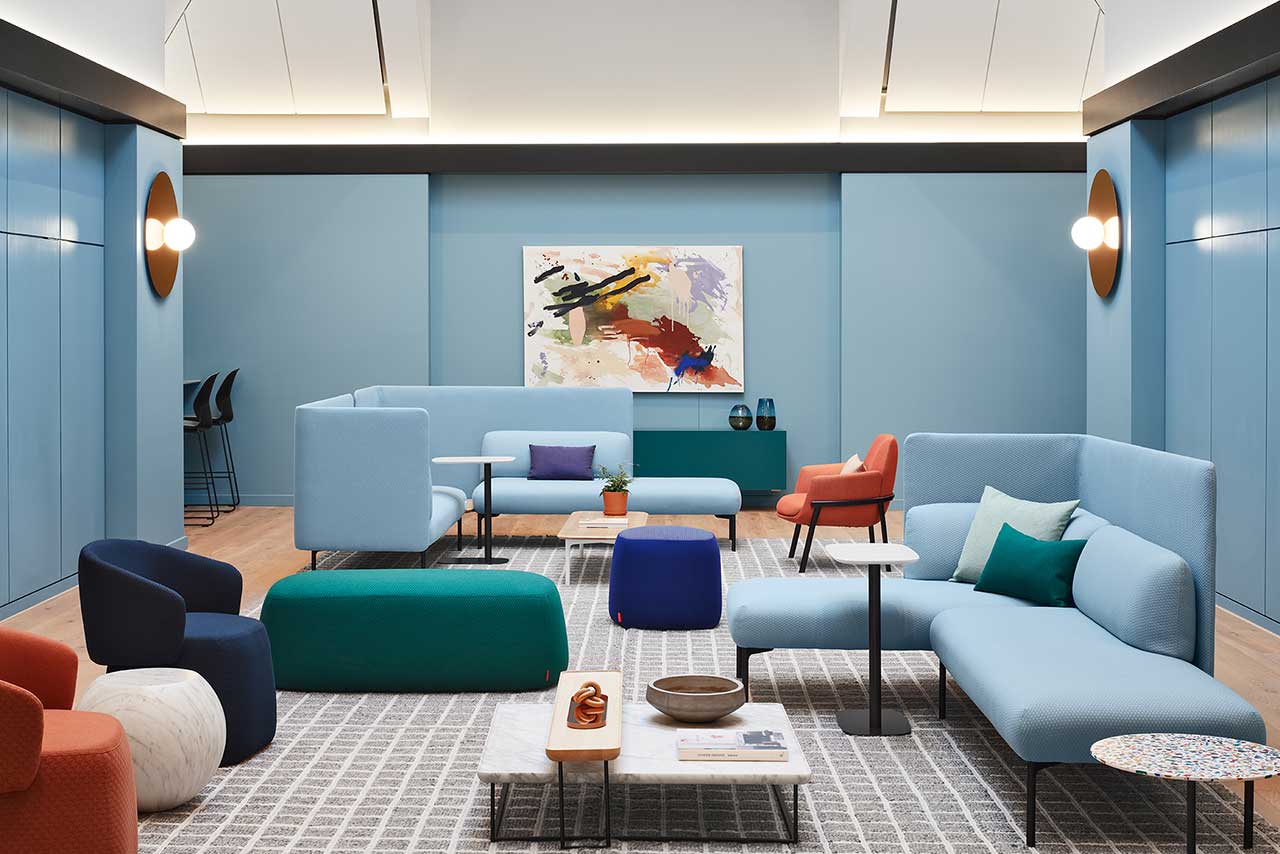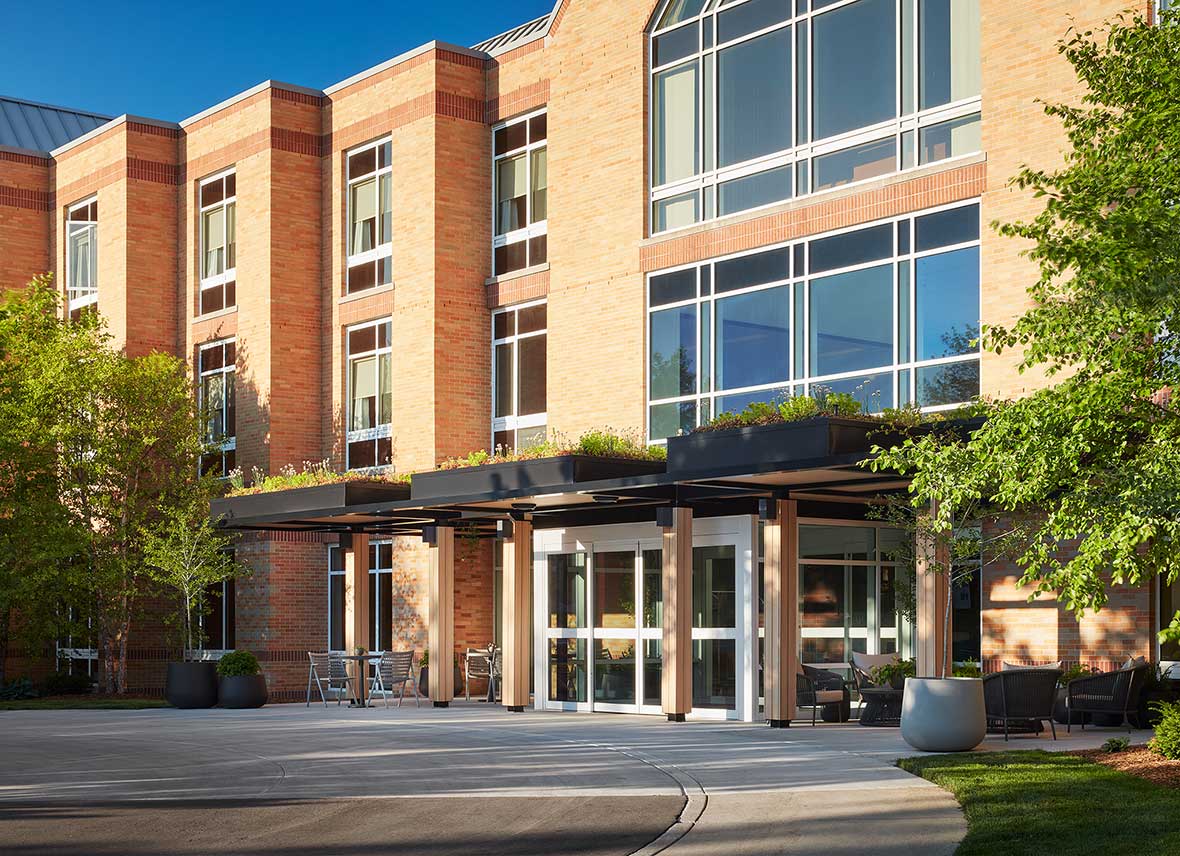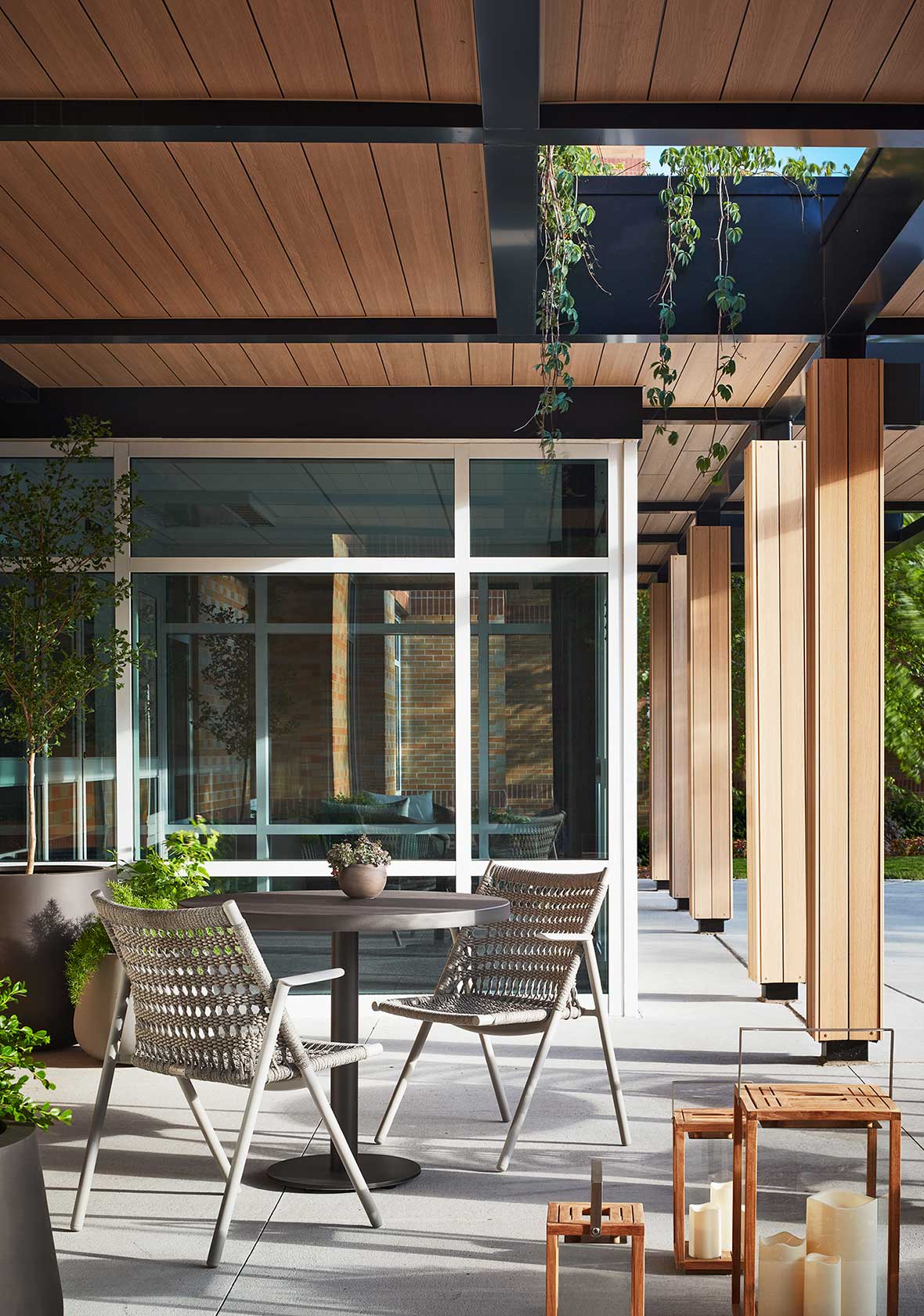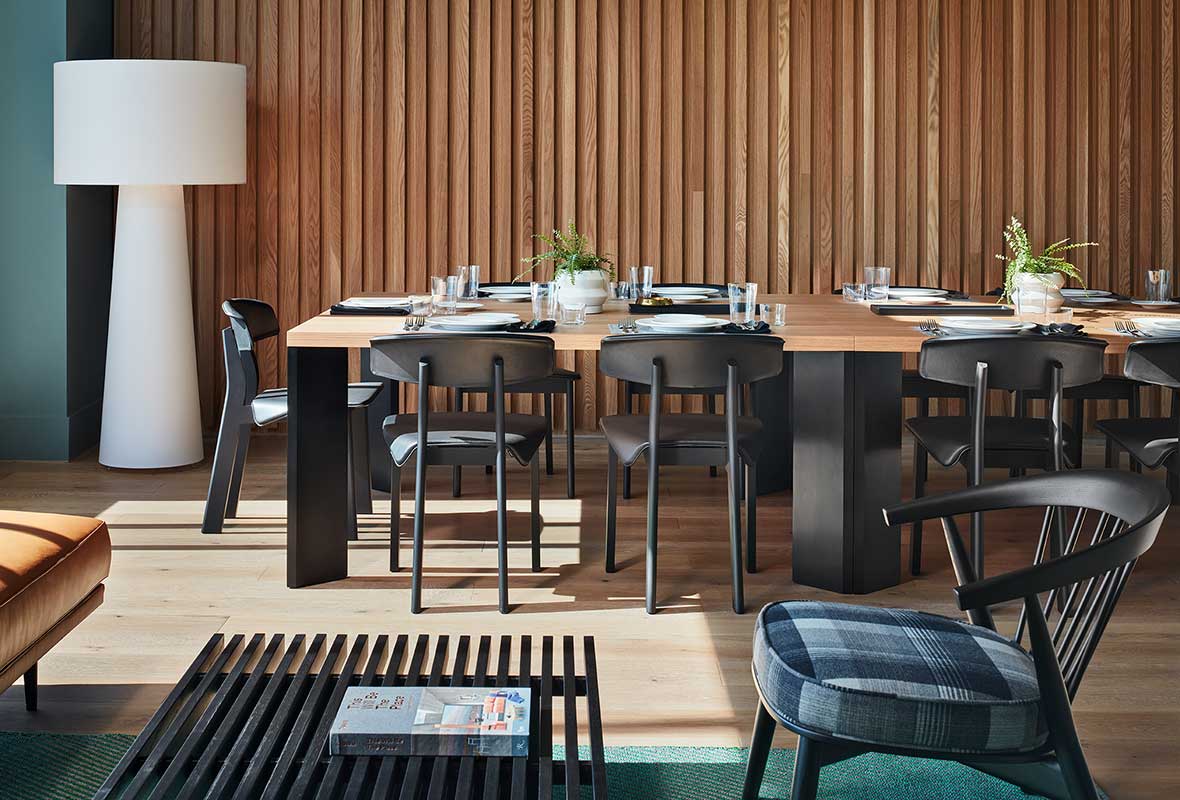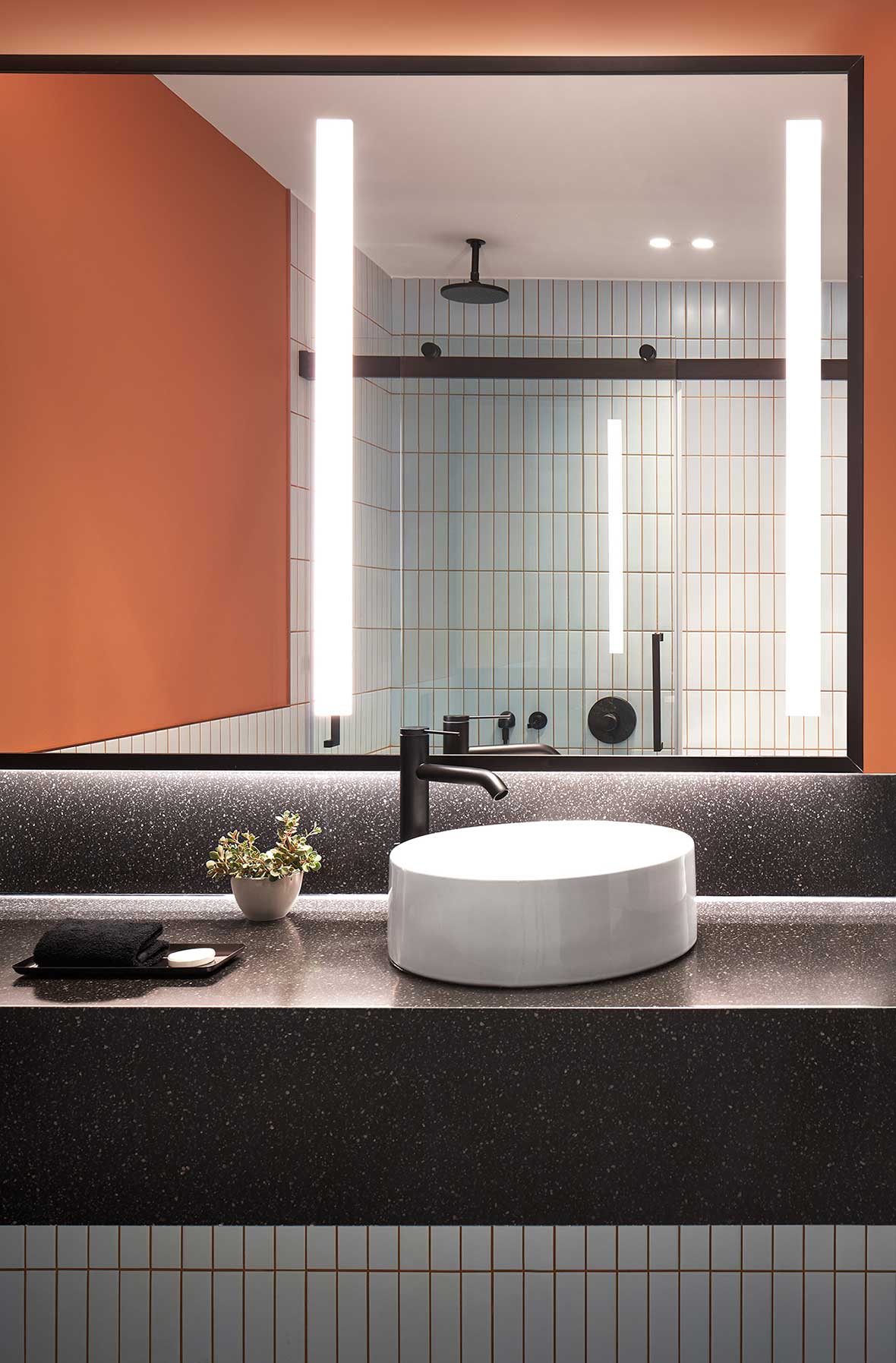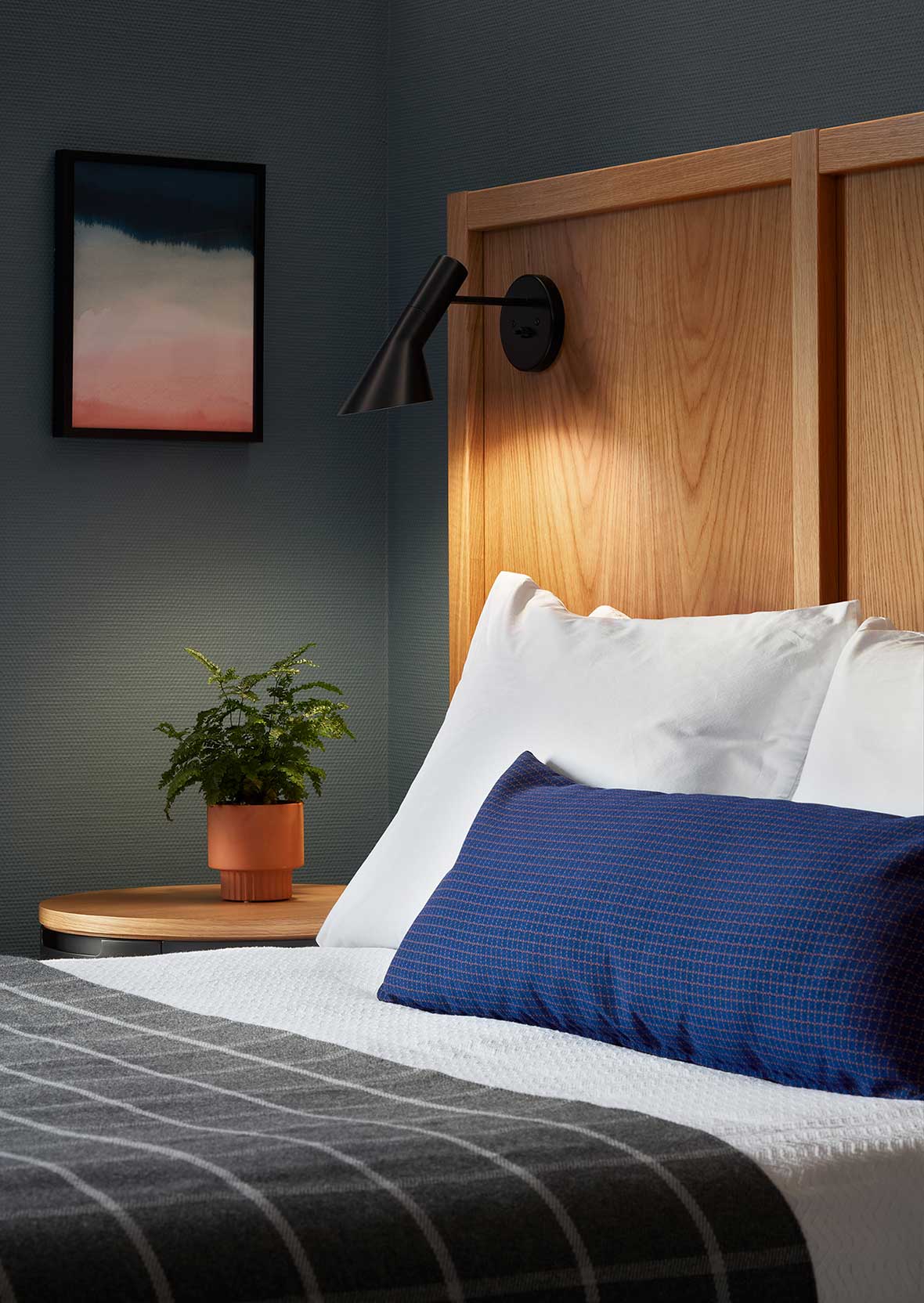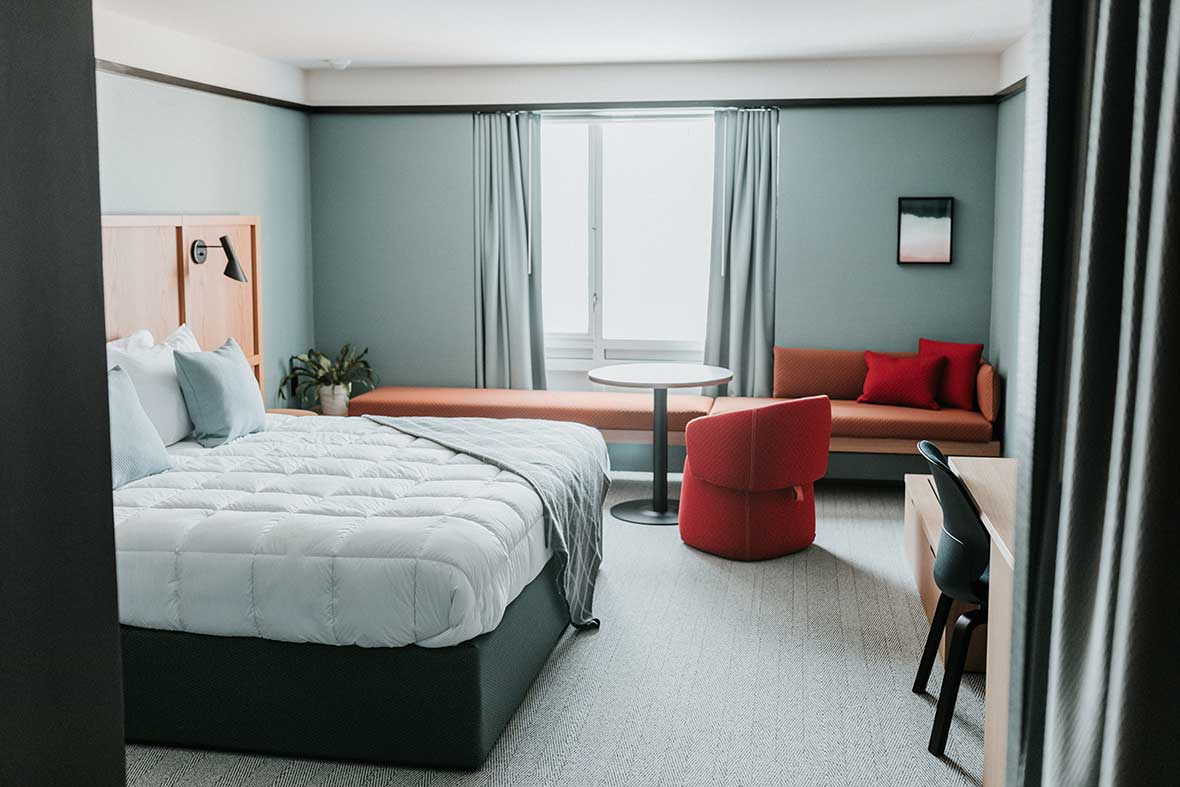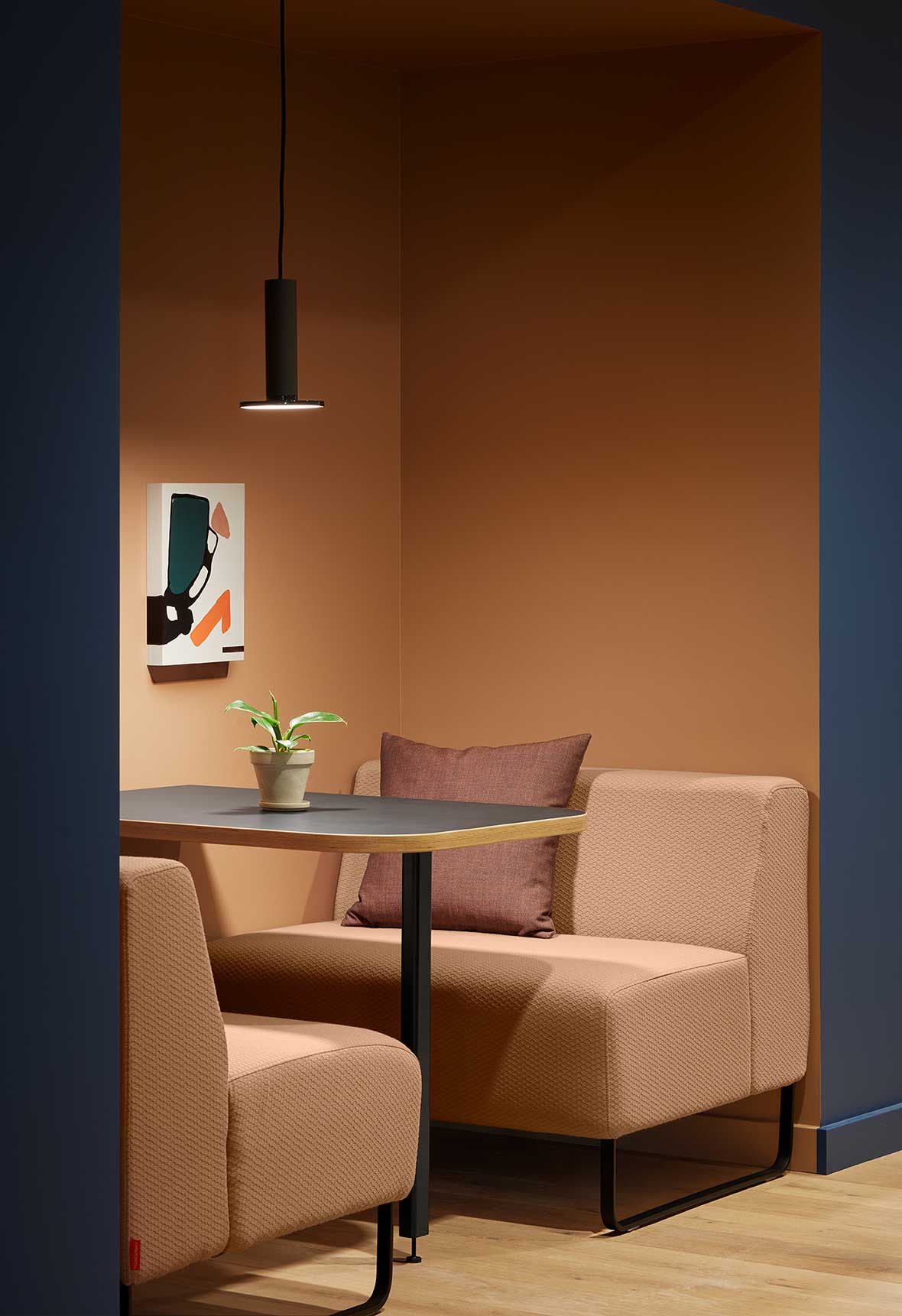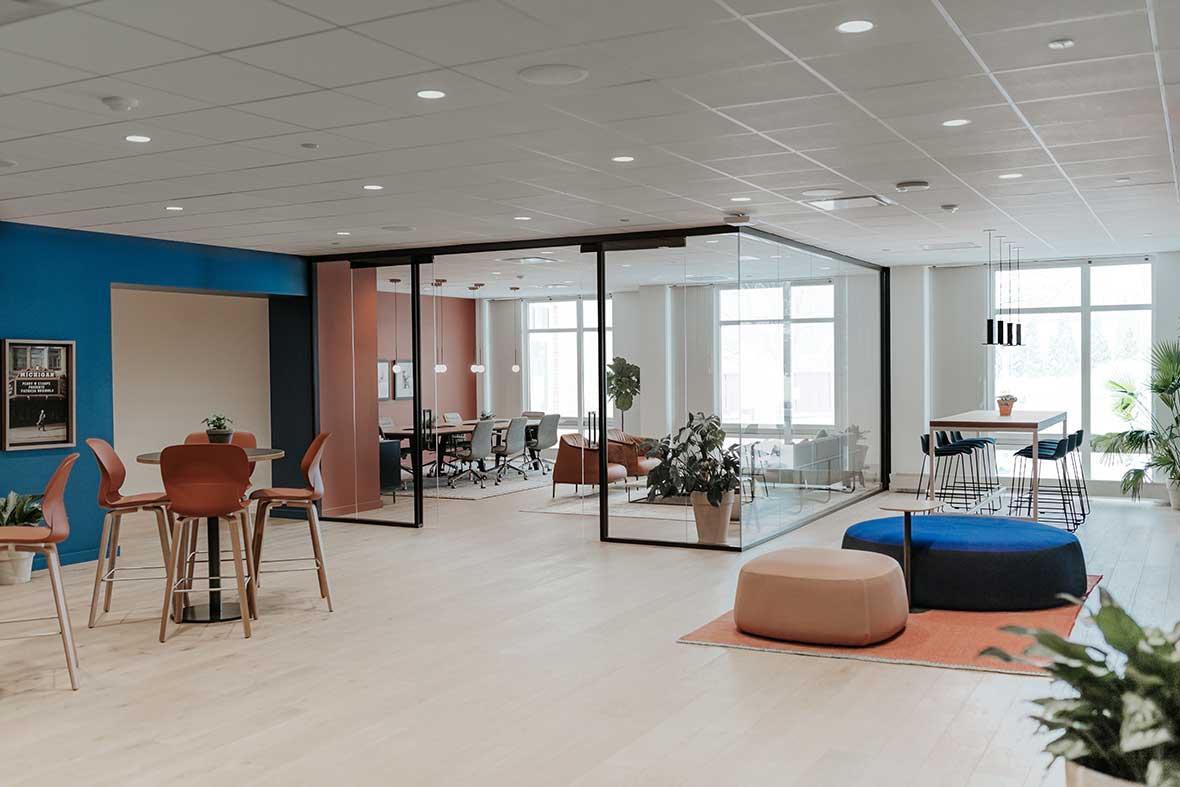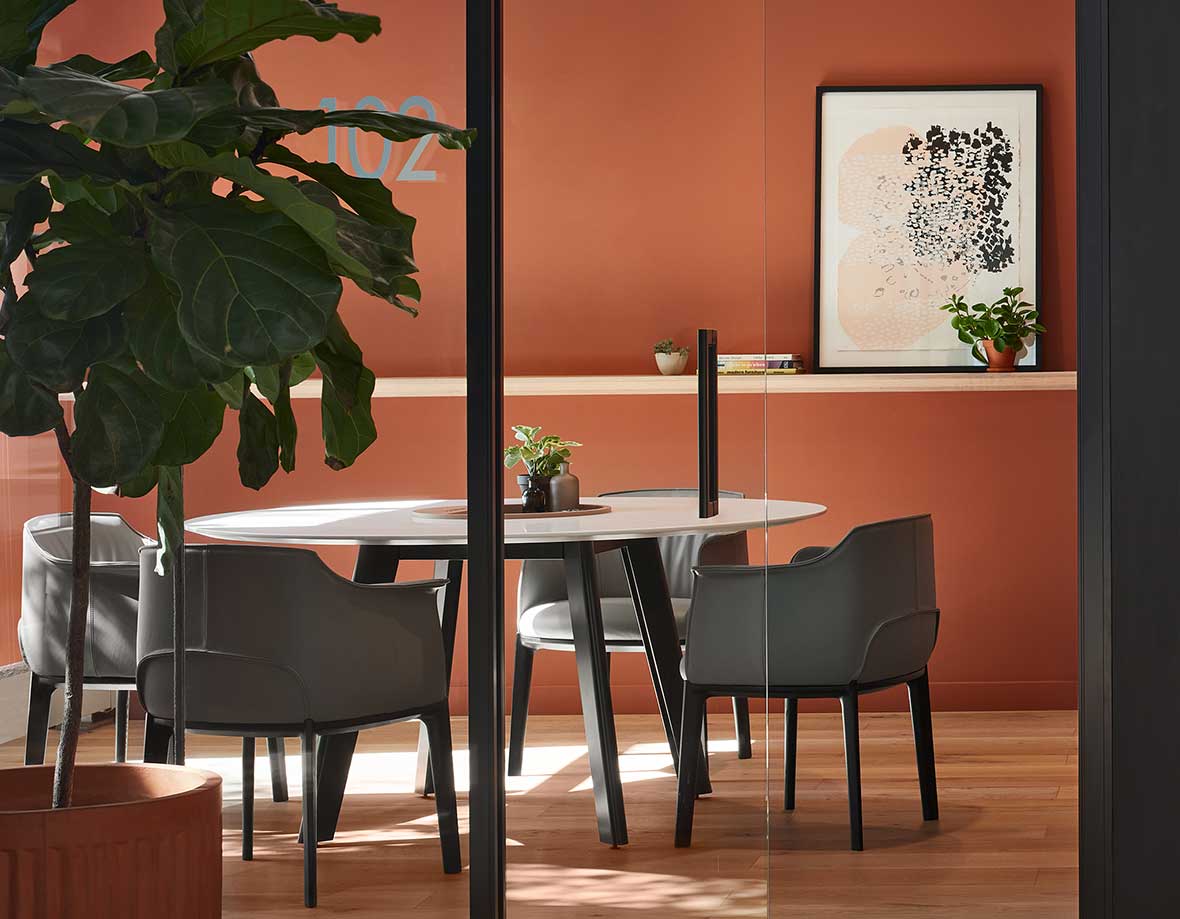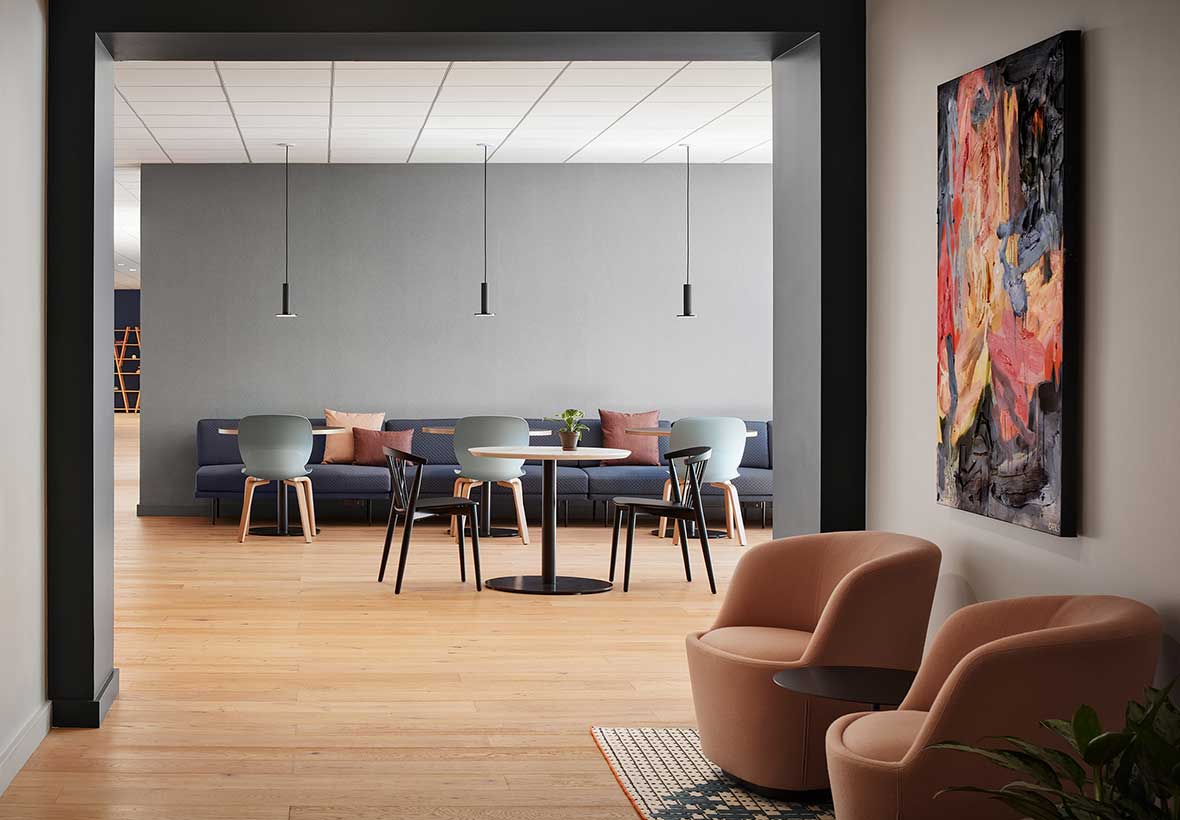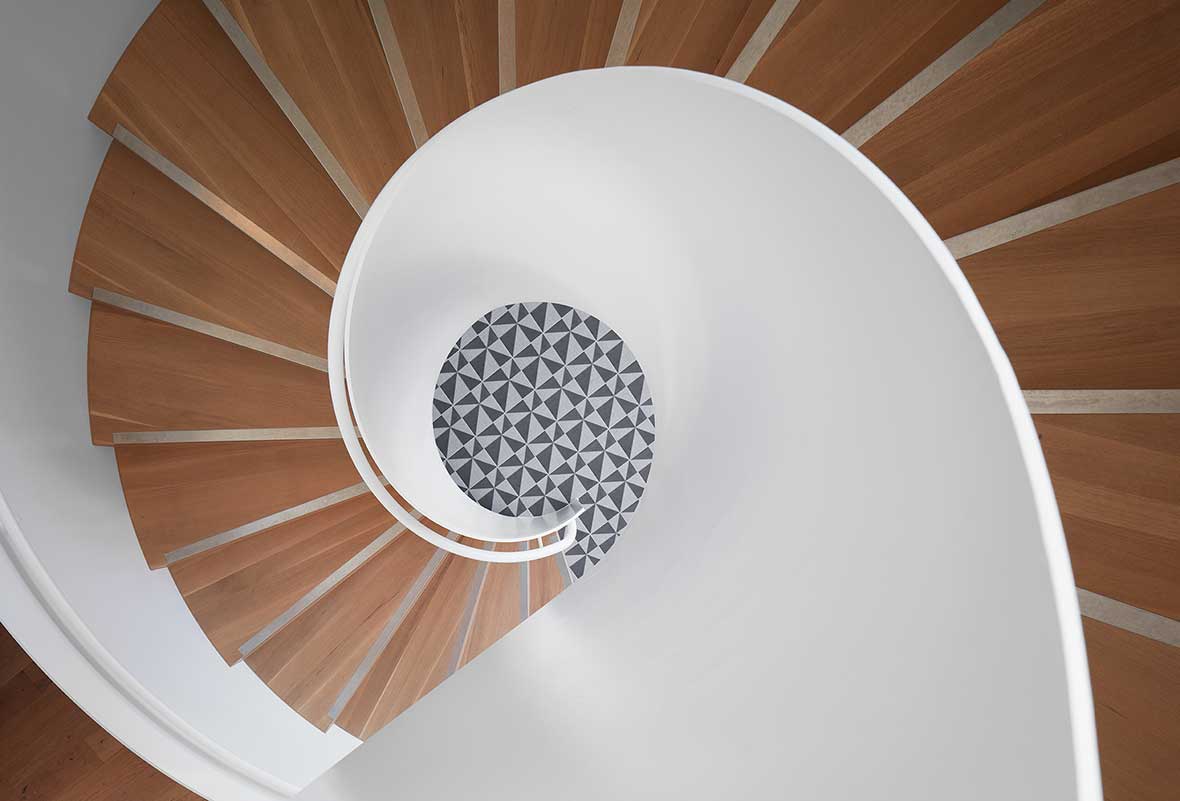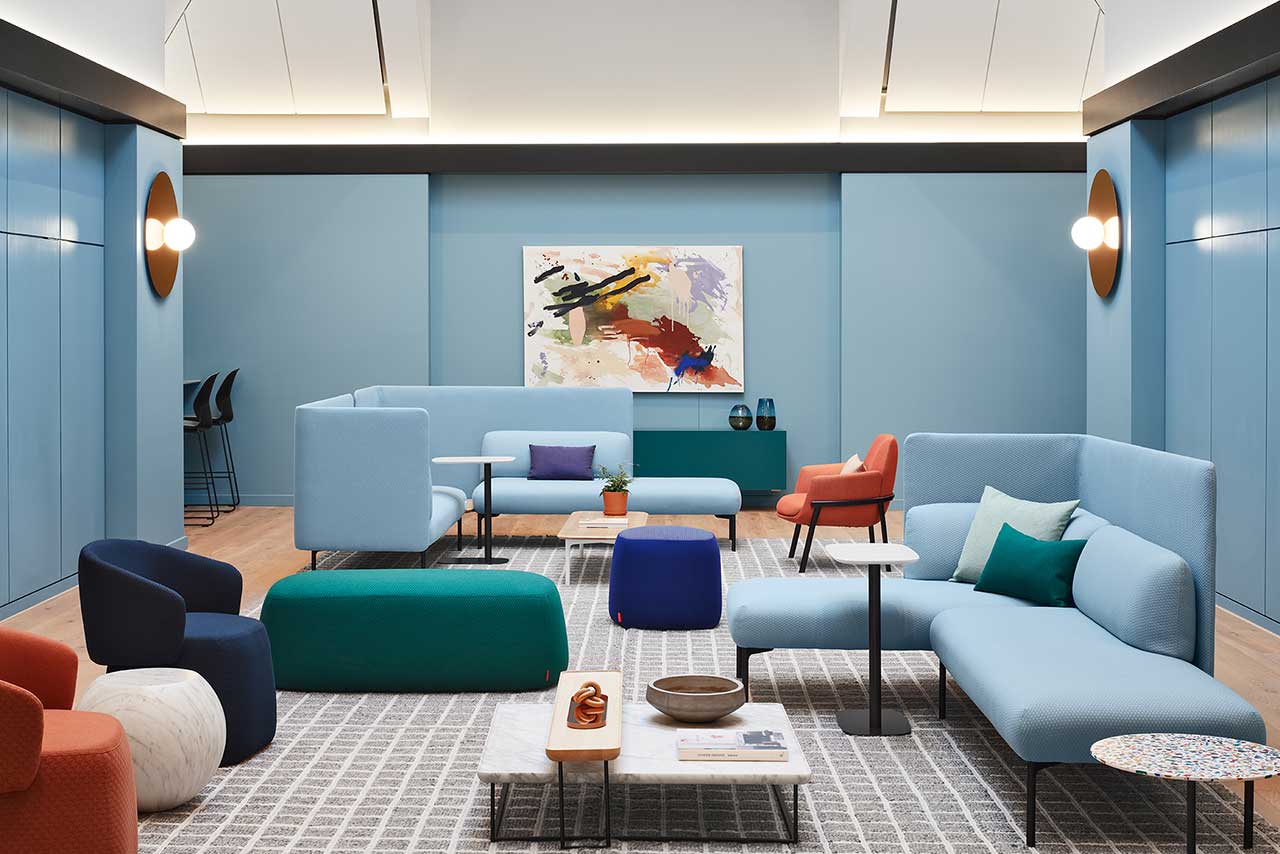 Patricia Urquiola Reimagines the Haworth Hotel in Holland, Michigan
1/14 Photos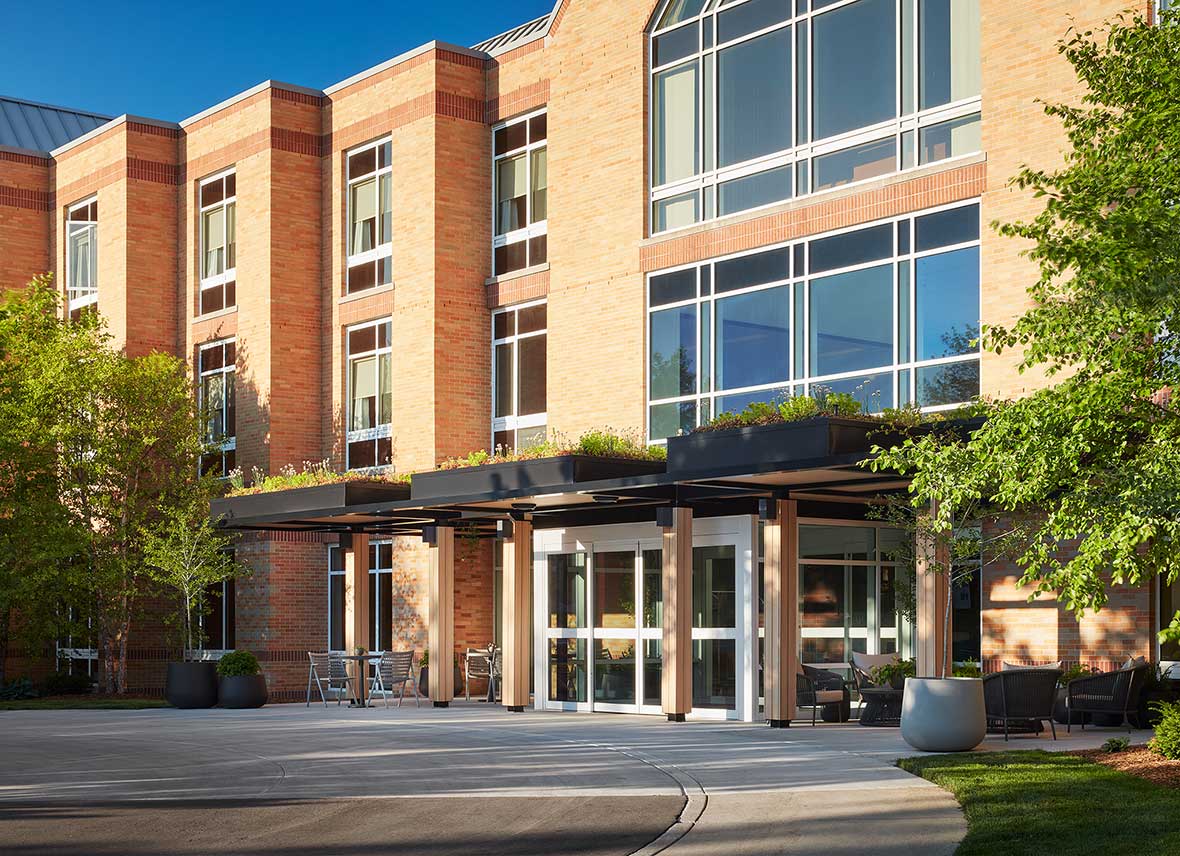 2/14 Photos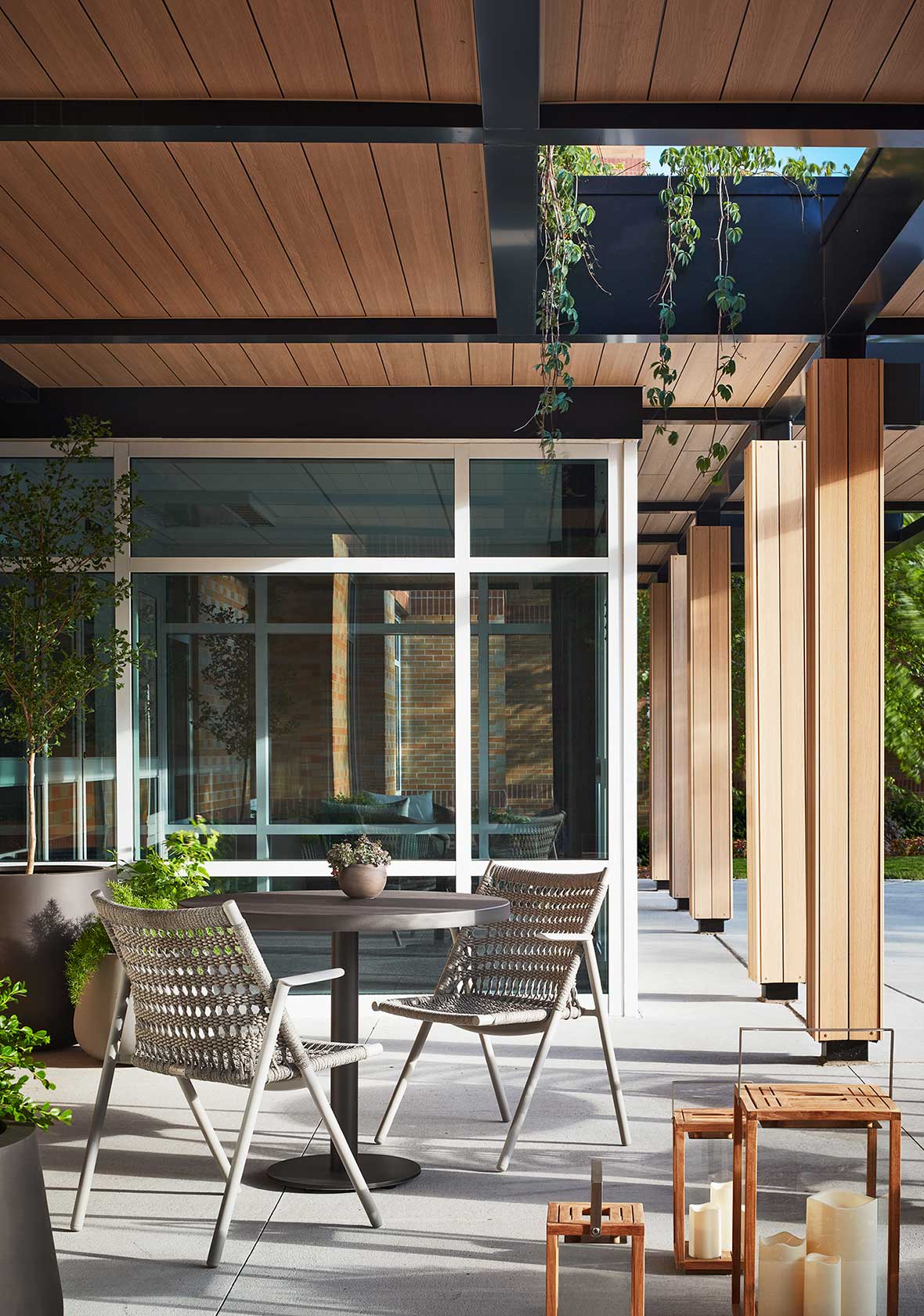 3/14 Photos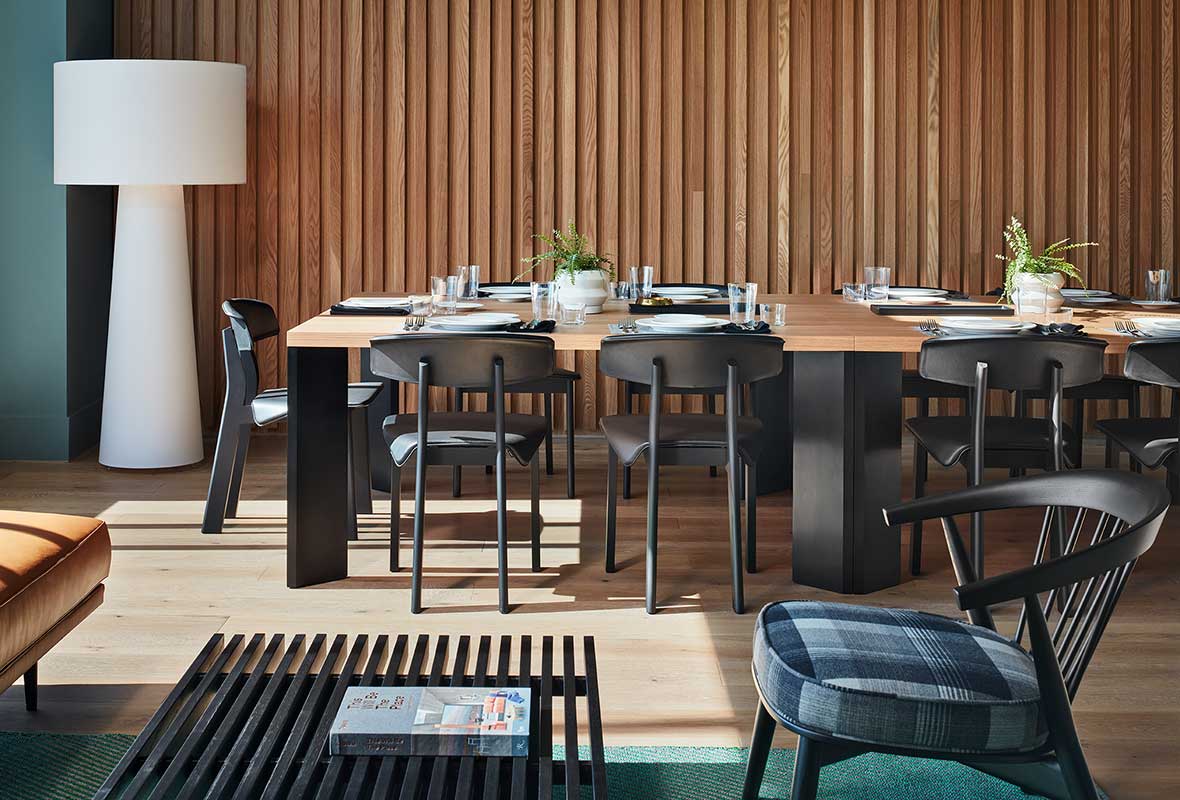 4/14 Photos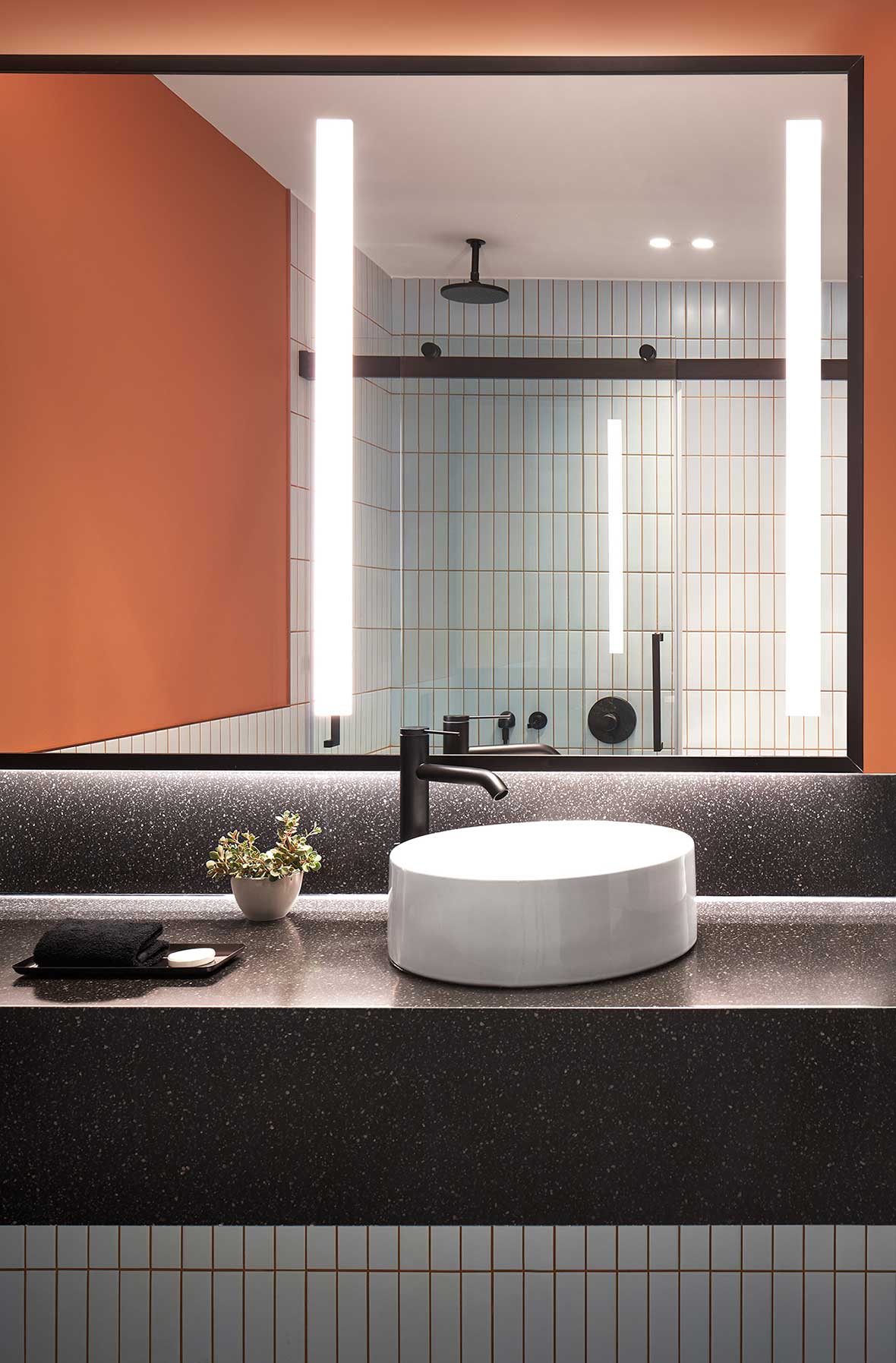 5/14 Photos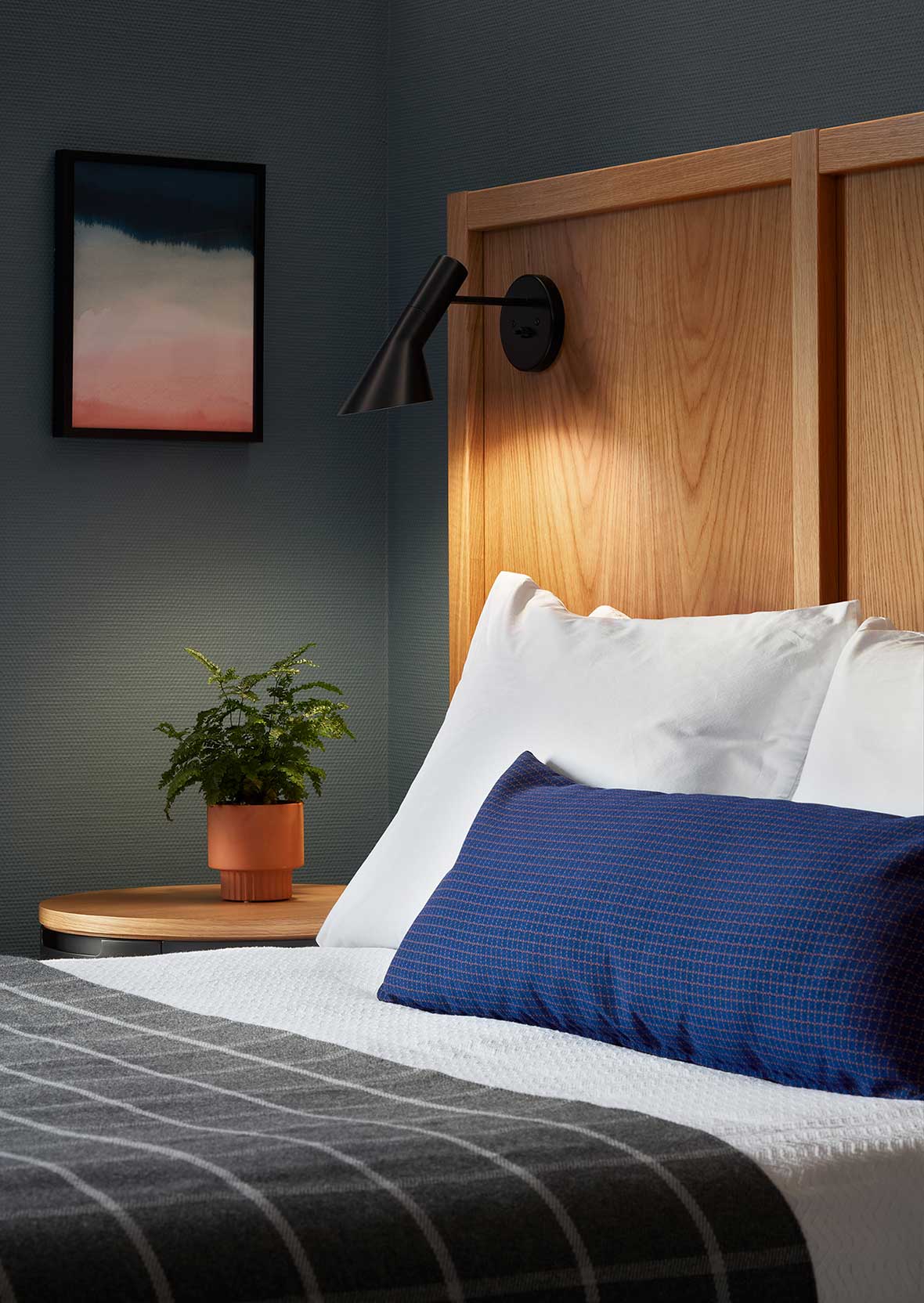 6/14 Photos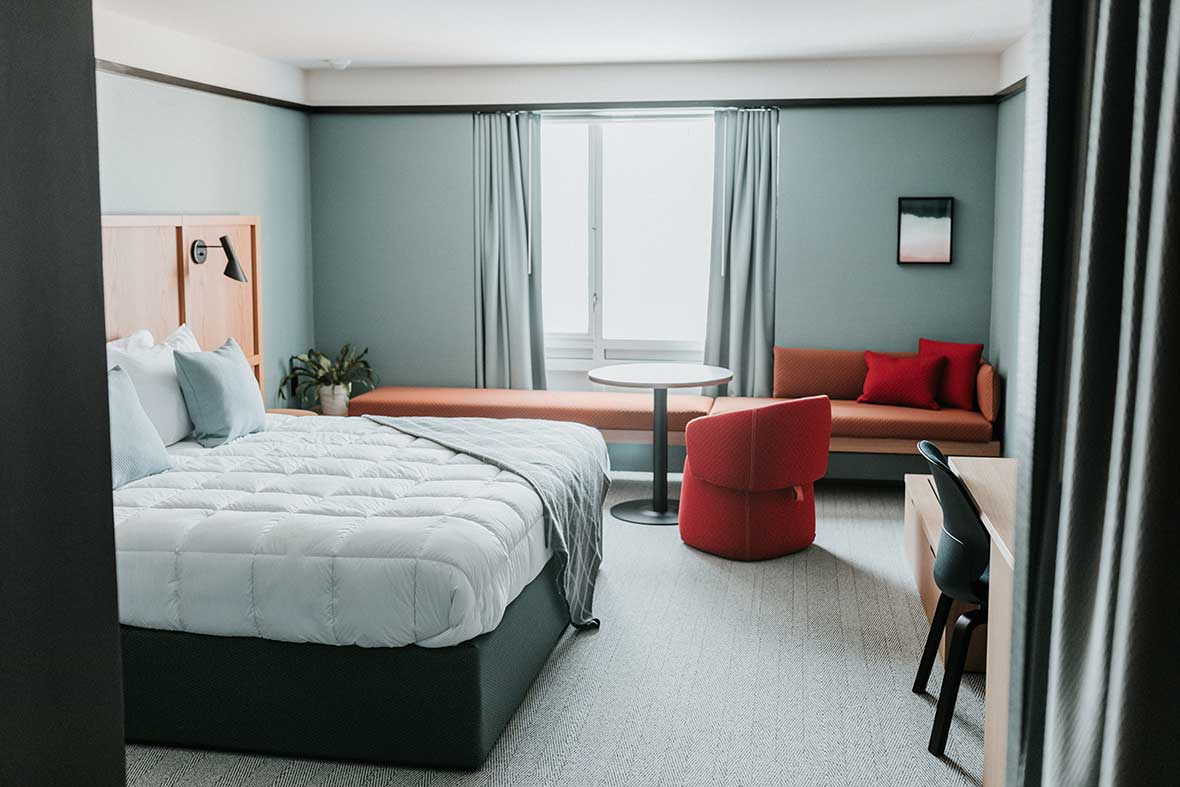 7/14 Photos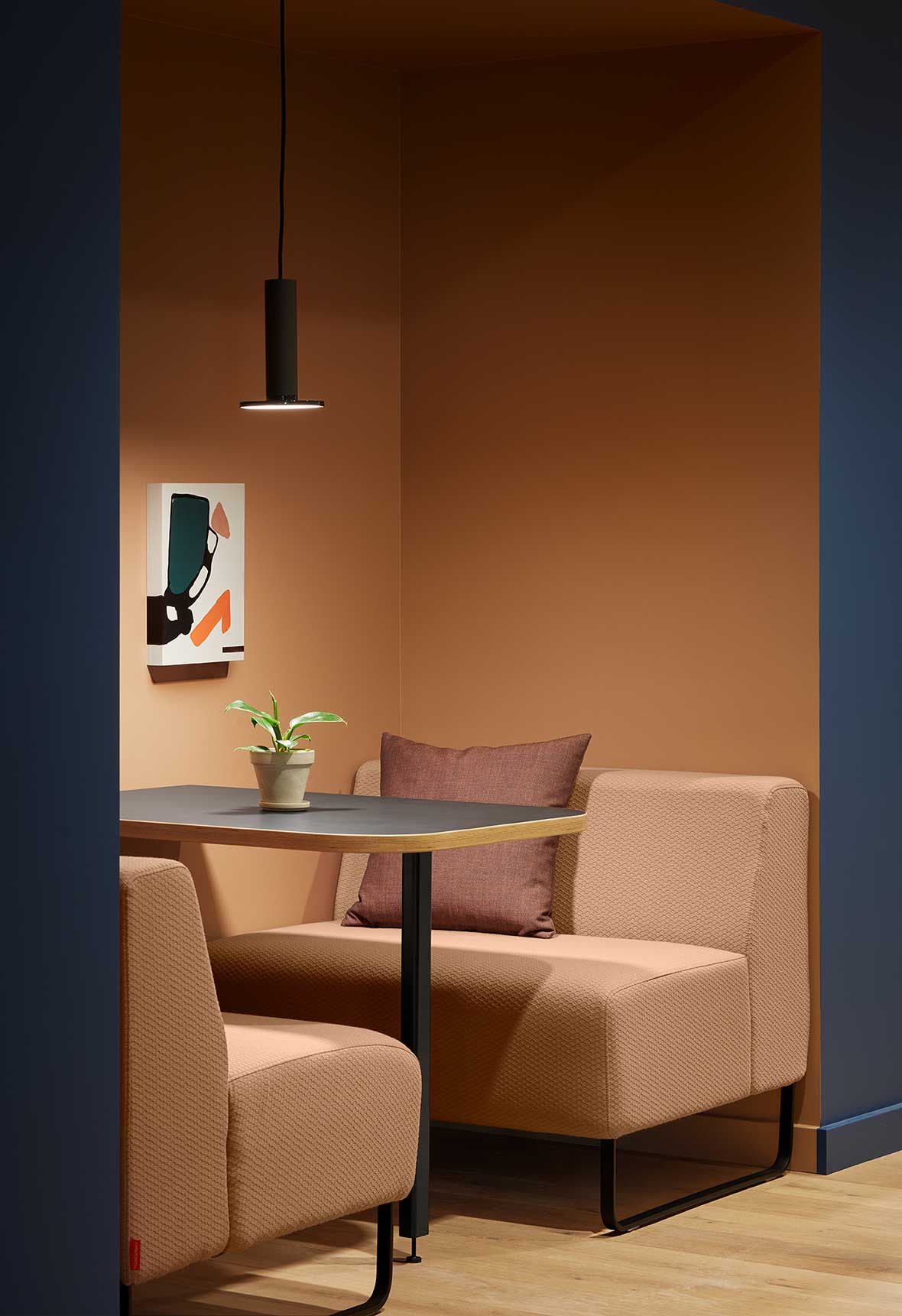 8/14 Photos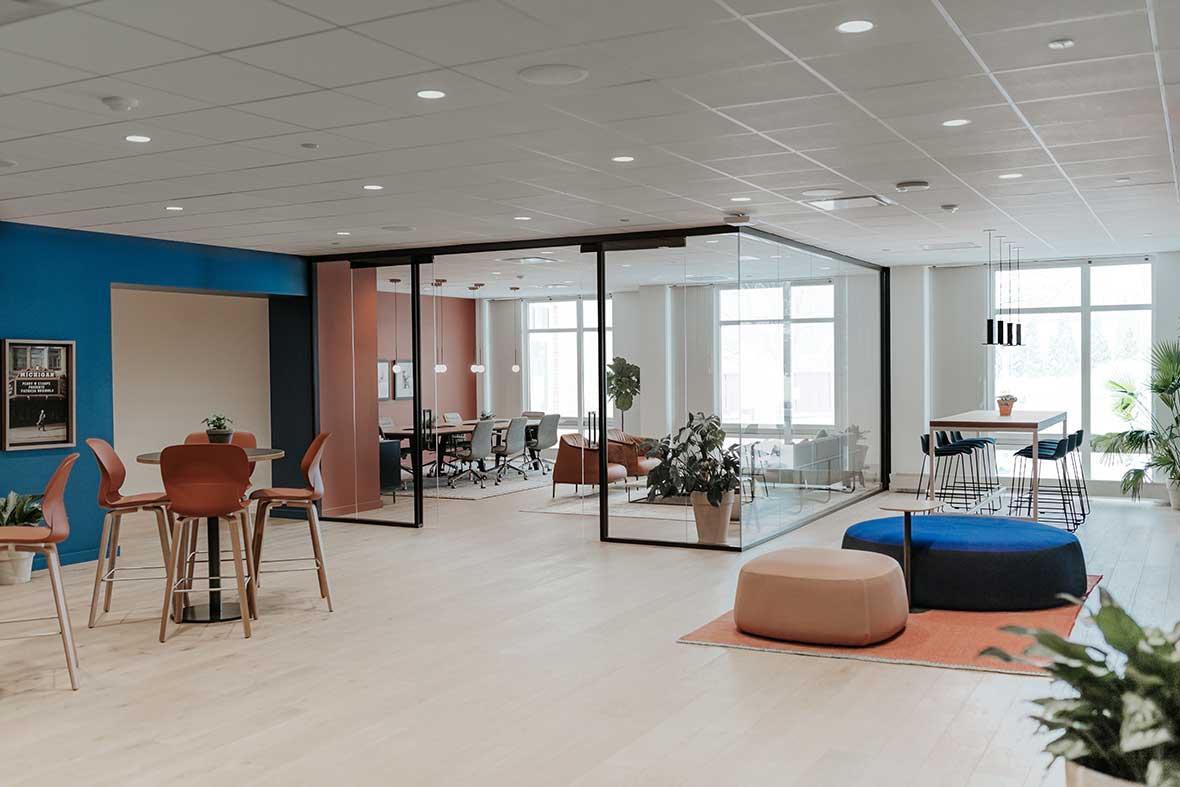 9/14 Photos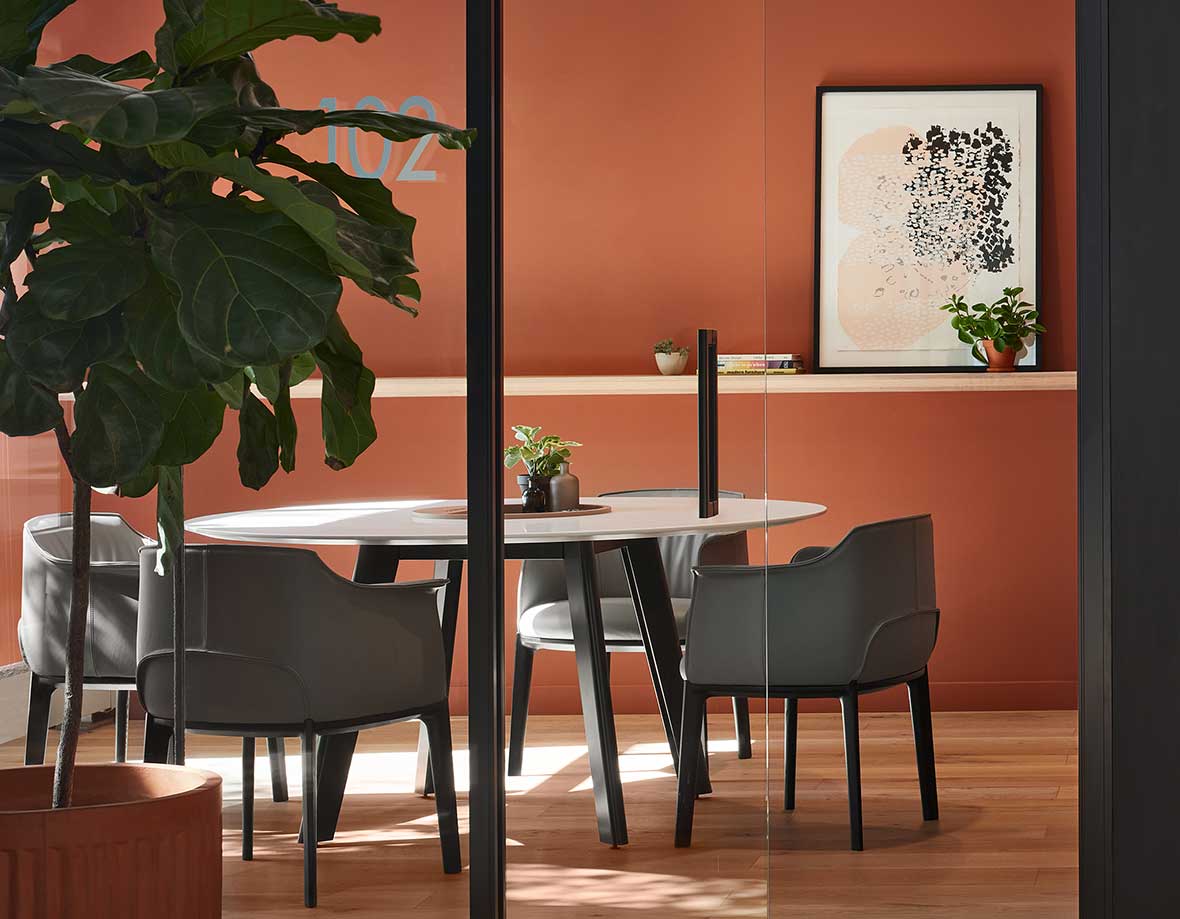 10/14 Photos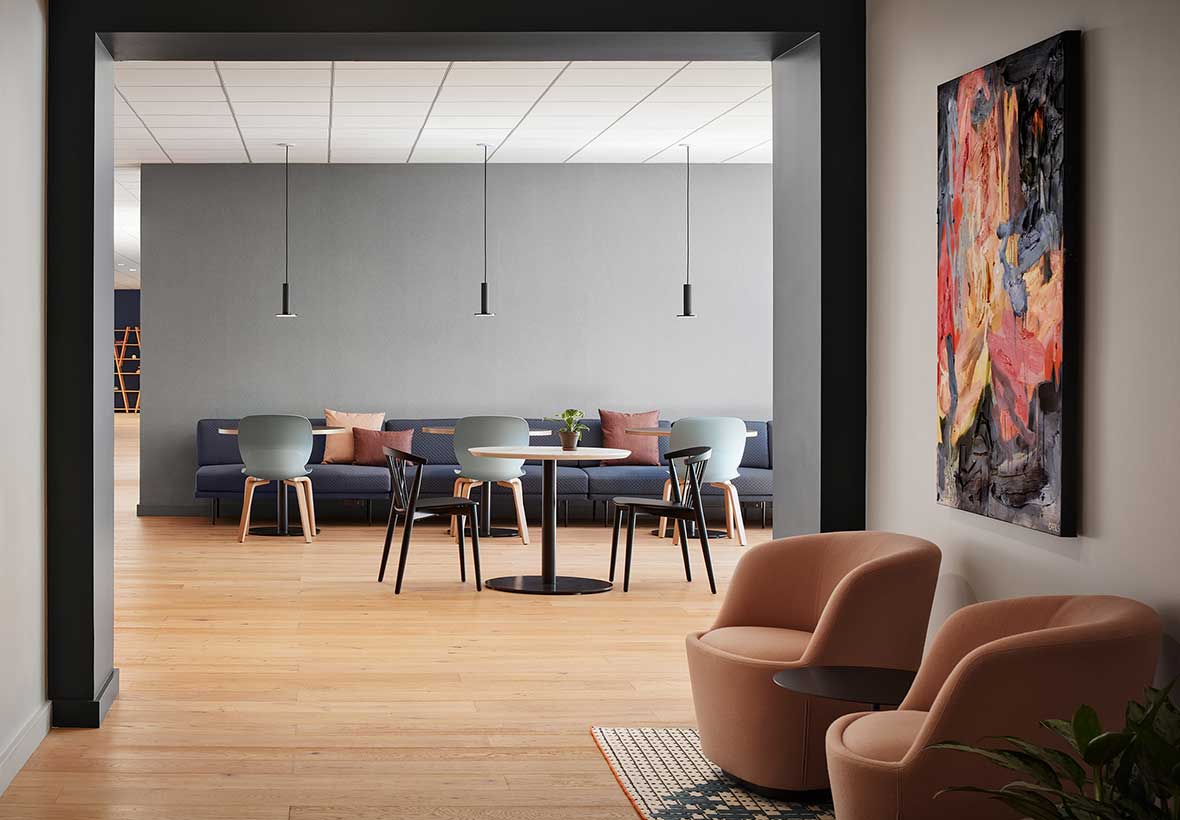 11/14 Photos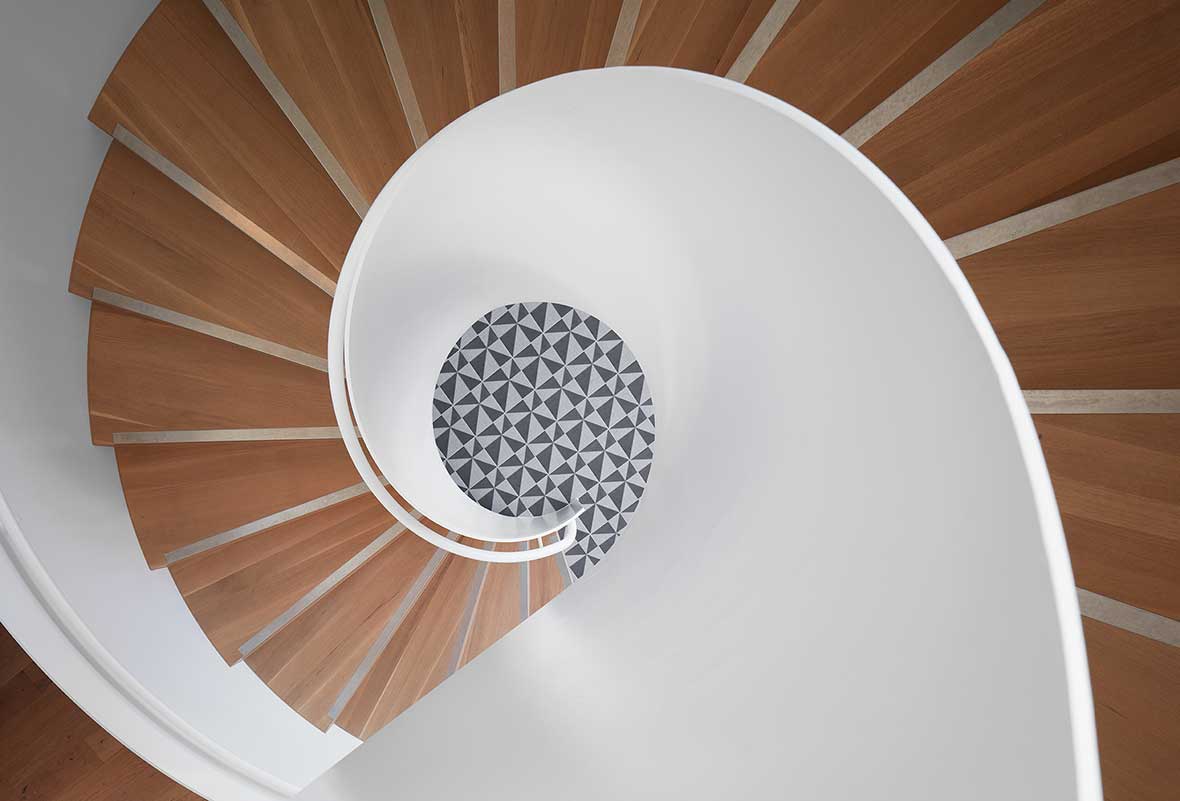 12/14 Photos
13/14 Photos
14/14 Photos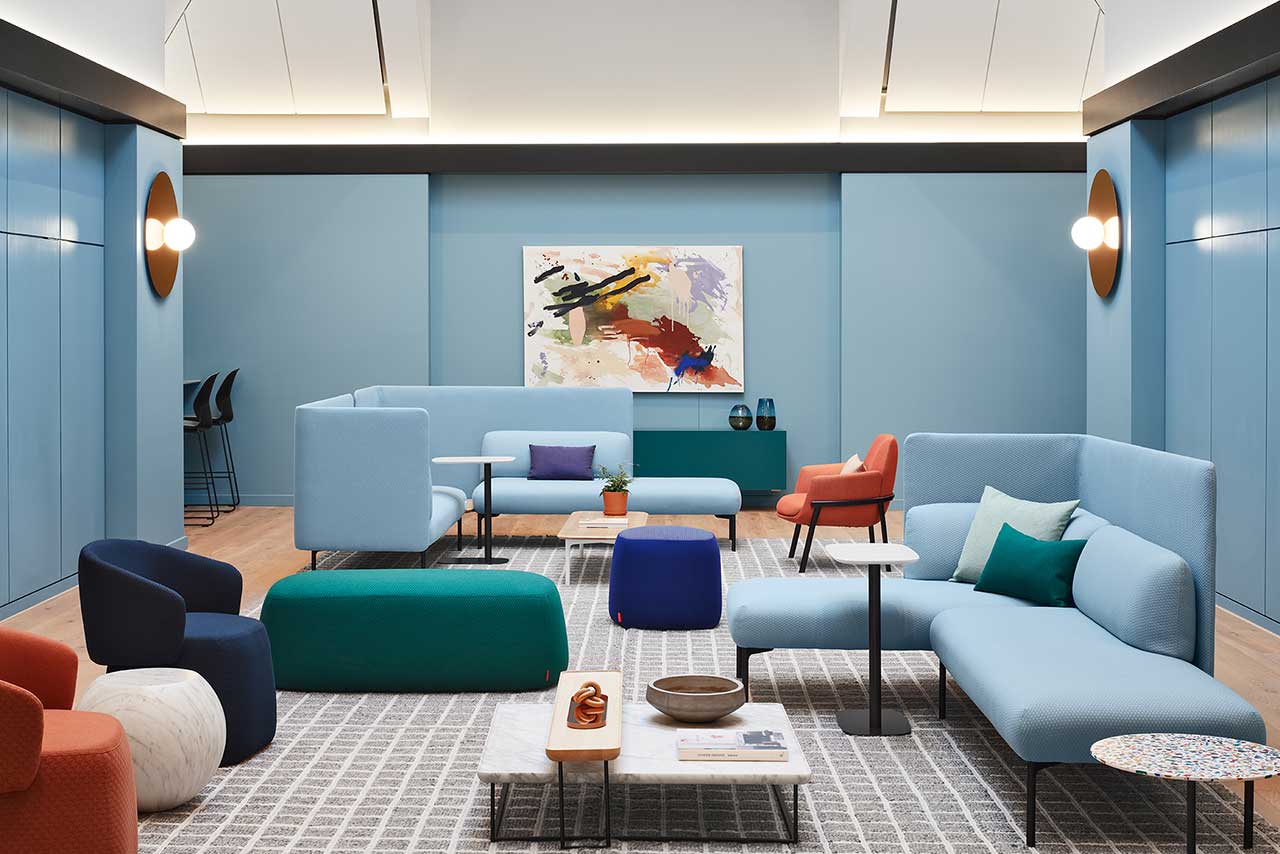 Holland, Michigan might not be at the top of your list of must-see travel destinations, but it might move up after seeing the newly opened Haworth Hotel. Previously operating as Haworth Inn and Conference Center on the Hope College Campus, the Haworth Hotel has been given new life thanks to Milan-based designer Patricia Urquiola and the Haworth brand. In addition to transforming the conference rooms, guest rooms, and lobby, the project adds a new coffee shop open to students and visitors. Throughout the hotel, Urquiola's colorful aesthetic brings charm to every corner making for a welcome stay.
The common areas are outfitted with some of the most popular furniture made by Haworth, some designed by Urquiola herself, combined with additional furniture from Cassina, Cappellini, Poltrona Frau, and JANUS et Cie. Pablo Designs lighting, GAN rugs, and Kvadrat textiles, some of Haworth's global partners, provide some of the finishing touches throughout.
The new Haworth Hotel lobby features a white spiral staircase that joins the first two floors while making a bold statement. Just off to the side of the stairs is one of many spaces designed for people to meet, read, chat, or people watch, each with a relaxing, residential feel.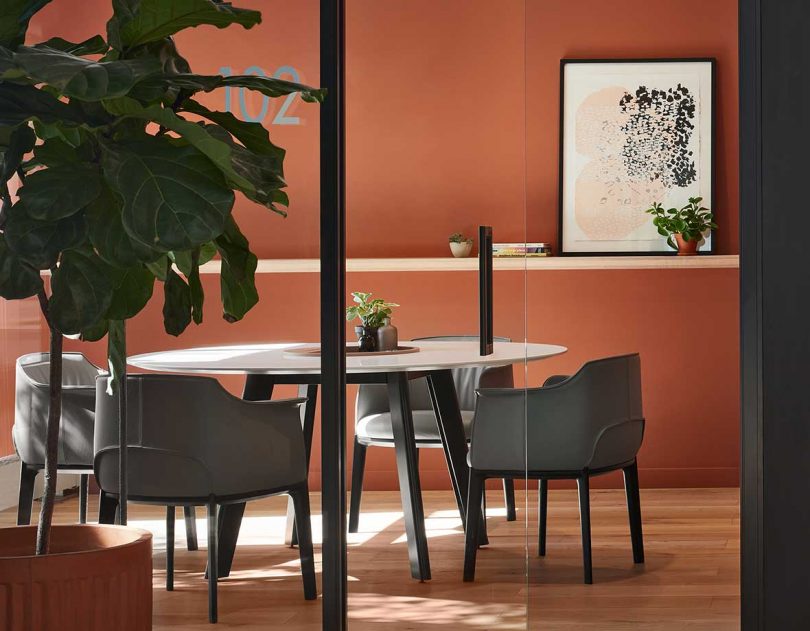 Clients visiting the Haworth's global headquarters in Holland will get to stay at the hotel in order to experience their products in a luxury, design-focused environment. (Don't worry, the hotel is also open to the public)
Urquiola reimagined 48 guest rooms with comfort and relaxation in mind. Guest bathrooms feature the latest fixtures from Kohler.
If your travel itinerary takes you to Holland, Michigan in the future, visit haworthhotel.com for reservations.