The Pinch and Splay floor lamps were launched this week by Irish designer Davin Larkin. In a positive response to the downturn Davin has designed a product that is still unique, fresh and innovative but also affordable to all.
Davin assembles all the lamps by hand in his studio where visitors are always welcome to see his latest work. The Pinch and Splay lamps are elegantly formed and Davin said "they create a truly unique atmosphere casting light and shadow across walls, floors and ceilings alike which is enhanced by their cylindrical design". See below for the process photos.
The Pinch and Splay lamps are the first in a range of affordable products launched by Davin with more designs to follow. Davin said "whether you pay €100 or €1000 for a product it should still be well designed and this is what I am trying to offer. I have my high-end products and now I am creating my low end products but maintaining the design quality throughout."
Kooyong Design is a product design studio that specializes in furniture, interiors and associated products. It was set up by Davin in early 2009 and sells its own range of furniture through its studio. Davin is a qualified furniture and industrial designer and has worked in a variety of areas within the Irish furniture industry. As a designer he has received much appraise from a number of Irish interior magazines and the quality of his design speaks for itself.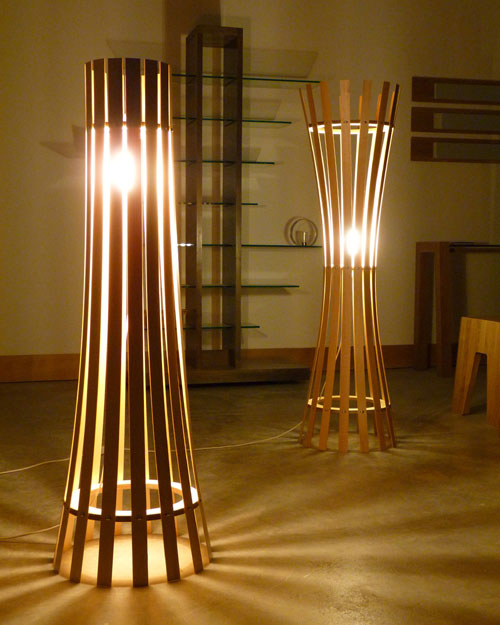 The lamps are available through Davin's studio, Kooyong Design, which is based in Rua Red, South Dublin's newest arts center in Tallaght. The Pinch floor lamp retails at €95, the splay at €85 or a Pinch and Splay pair for €170 as an introductory offer for a limited time.
Process photos: