Whether you're a child of the 80s or just a little nerdy (like us) and you fondly remember the almighty 8-bit graphic video games, you'll probably dig these Pixel Panties. If not, at least they might make you laugh.
Designers Sebastião Teixeira and Cesária Martins, who are based in Lisbon, Portugal, concocted these 8-bit panties after an all-night battle of gaming which lead them to dream about women in pixelated lingerie.
So the duo got cracking and figured out a way to combine their love of retro games and 8-bit visuals into a fashionable and sexy pair of panties with a tagline that says, "Made with squares, fit for round bottoms." The design is laser cut out of lycra to get the perfect squared off edges, making them the world's first 8-bit underwear.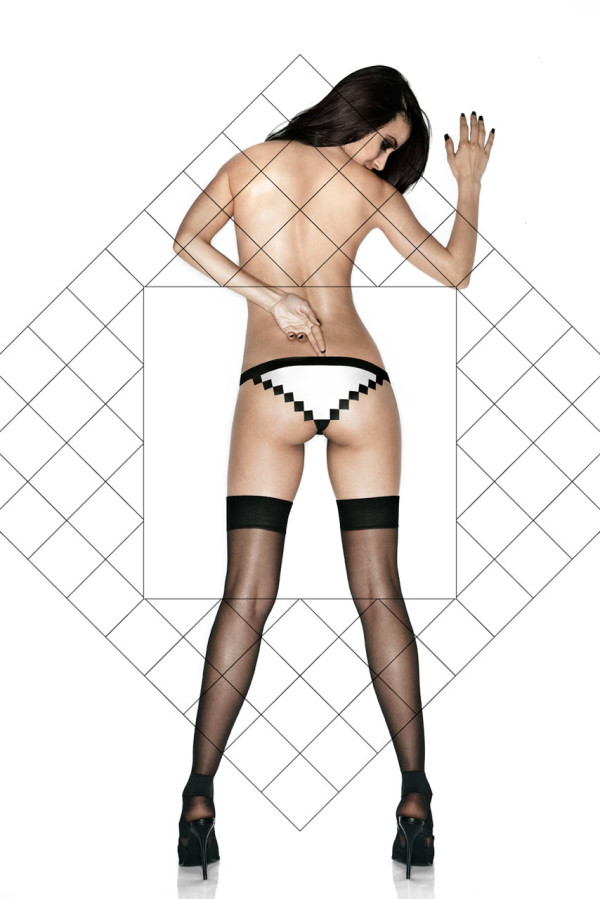 They're hoping to get a start by having a small run produced with help from their Indiegogo campaign. Help them out and get your very own pair!