Brand new housewares company JDWilks Fineware has debuted its first collection: A peppy line of contemporary-meets-vintage placemats. Each set (there are three) are made out of cork and board from sustainable forests ad printed with eco-friendly inks.
Dad's Cooking is a tongue-in-cheek design suggesting some may opt for altogether different eating implements. In addition to the simple knife and fork, there are three other pairings: wrench and ax, trowel and spade, and hammer and hacksaw, all silhouetted in black on a green and black plaid background.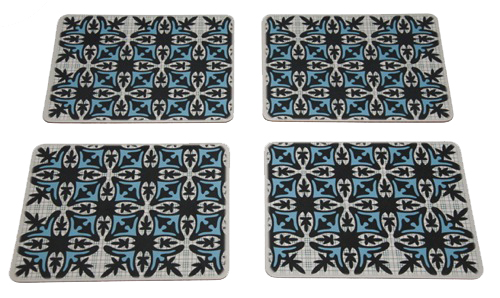 Barcelona Tiles draws on the beautiful tile designs of its namesake city that were created during the late 19th and early 20th centuries. The lacy black and turquoise design is set over a classic plaid background.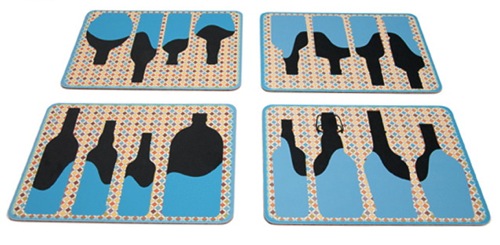 1950s Bottles depicts 16 black and  blue bottle silhouettes echoing bottle designs from the 1920s onwards, set over a 1950s inspired, diamond pattern wallpaper design.

Design From Around The Web