The owners of this apartment wanted a place that their children could run around and play and have fun so they hired HAO Interior Design to make it happen. Located in Kaohsiung City, Taiwan, this residence, named Outer Space for Kids, was designed with a simple, Japanese feel but they also incorporated elements the children would enjoy.
A long cabinet for toys flows from the living room past the kitchen and to the front door and it pops in a bright turquoise color against the concrete walls. Stone- and log-like pillows give the kids a place to sit and play.
Overall, the large, open living space is kept clean and minimal with concrete, wood, and metal being the primary material choices.
The single lamp that floats above the kitchen island resembles the moon.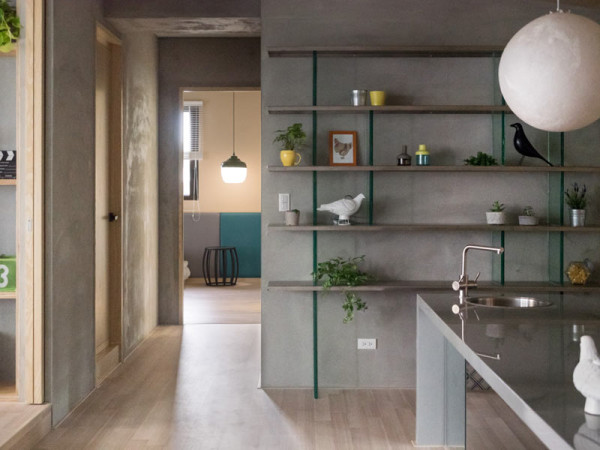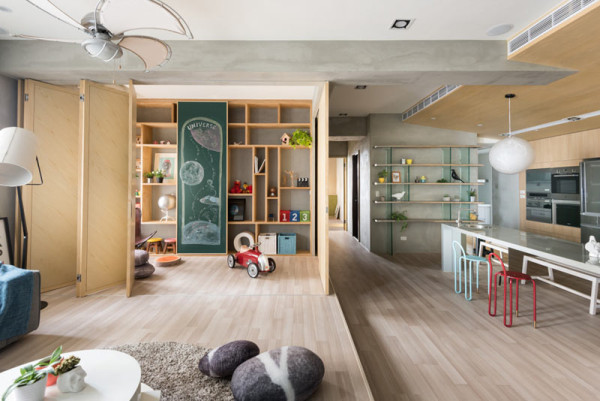 If they want, they can close off part of the living area to act as a playroom or to hide toys when guests come over.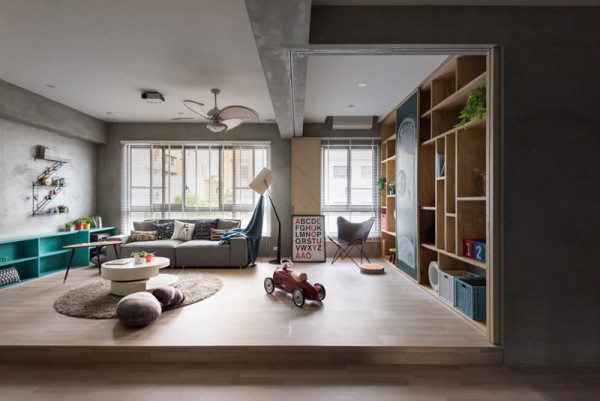 Another shelving unit features a movable chalkboard the kids can draw on.
The master bedroom features turquoise and varying shades of green in upholstered panels that cover half of one wall.
Photos by Hey!Cheese.