Polk Audio has been cranking out sound for audio products in your home and autos since 1972 so they're no stranger to high performance sound. Their latest falls into the headphone department with the release of two new headphones, Buckle and Hinge. The over-ear headphones are part of the new Polk Heritage Collection that mixes a bit of a retro flavor with the top-notch sound technology that the company is known for.
Both designs feature pivoting, plush-padded ear cups for comfort and an ergonomic headband. You can easily toggle with an Apple 3-button volume control switch and microphone. They are each available in Black and Silver or Brown and Gold.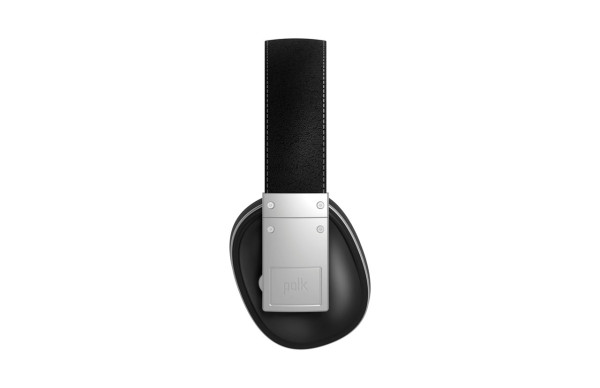 Buckle's (first image also) over-ear design is both cool and subtle, donning simple textures with contrast stitching and brushed metal hardware.
Hinge is the more compact version of the two over-ear headphones, featuring minimalist hardware that easily folds into a portable accessory.