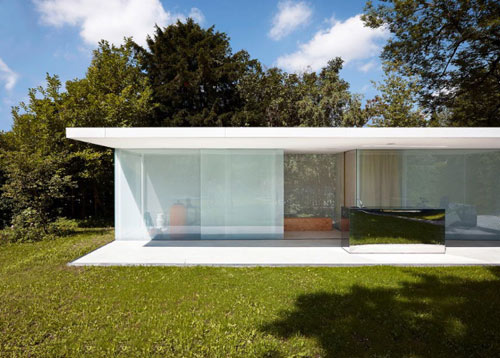 Completed in 2010, this pool house by Philipp Baumhauer actually makes me want to live in a pool house. Just set me up right next to the riding mower.
The 25-square-meter pool house is located in a private garden and contains the pool filter system, a bathroom with shower, storage, and changing room. There are movable curtains so you can adjust your level of privacy.
Photos by Julien Lanoo.

Design From Around The Web