I have a bitter hatred for potholes. They ruin my car, annoy me while driving, and make the roads look ugly. Until now. Two artists will change your outlook on potholes with their artistic installations. Where once there was urban decay, now there is art.
In one of his projects, artist Pete Dungey used potholes as planters around London, planting flowers and grasses to highlight "the problem of surface imperfections on Britain's roads."
Juliana Santacruz Herrera decorated the streets of Paris with brightly-colored fabrics.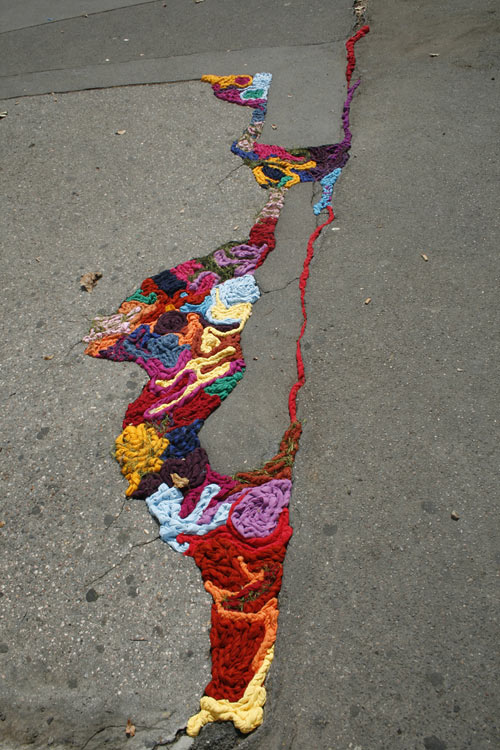 Design From Around The Web