Located in Sydney, Australia, the Potts Point Apartment was all about a redesign to accommodate a couple and their child. Anthony Gill Architects came in and restructured this small (approximately 409 square feet) apartment to better suit the family and their lifestyle.
They installed a large partition wall / bookcase / hidden bed unit that reconfigured the space and tackled the lack of privacy. I love how the bed slides out into the main room giving the parents a place to sleep.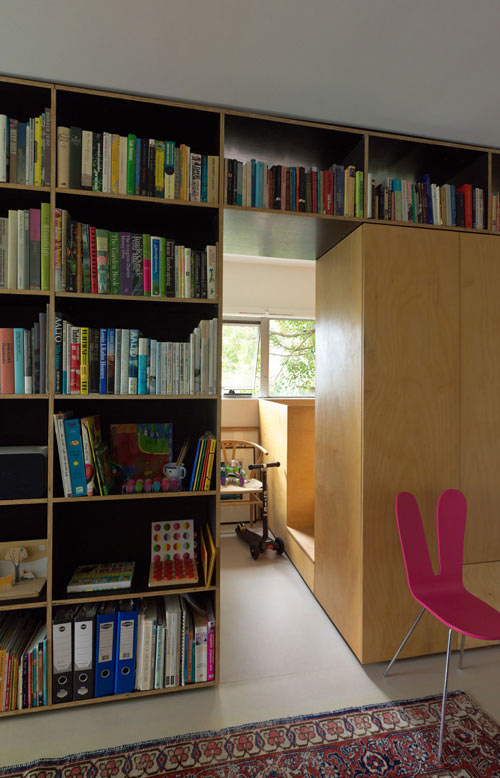 Perhaps the coolest feature is the bedroom that was created for the child on the other side of the unit. The child's bed is set on a platform that conveniently disguises the parent's bed when it's not in use, which gives everyone their own private space.