This Mallorcan paradise should be mine (a girl can dream, can't she?) but since it's not, I thought I'd share. Stephen Nickel of ecoDESIGNfinca designed this country villa for himself and his wife after many frustrating delays with local architects and high construction costs. His solution was prefabricated buildings he found on the internet and had shipped over from Germany, and looking at the house, you'd never know its components were prefab.
The H-shaped villa wraps around a beautiful interior courtyard with a pool and plenty of patio space for lounging or dining.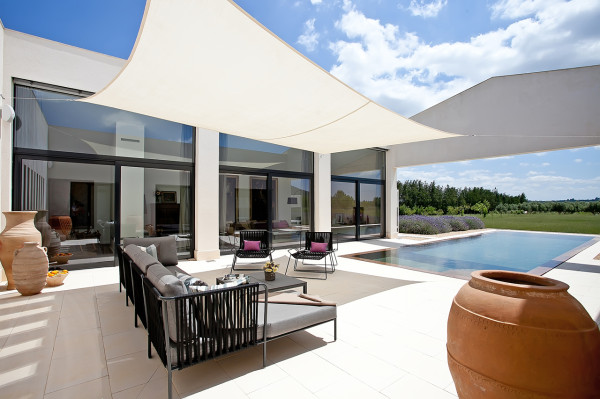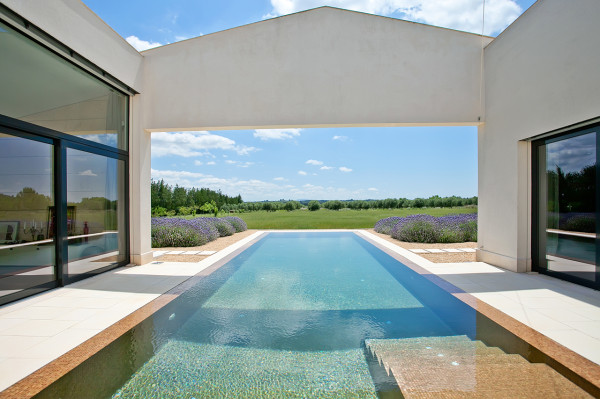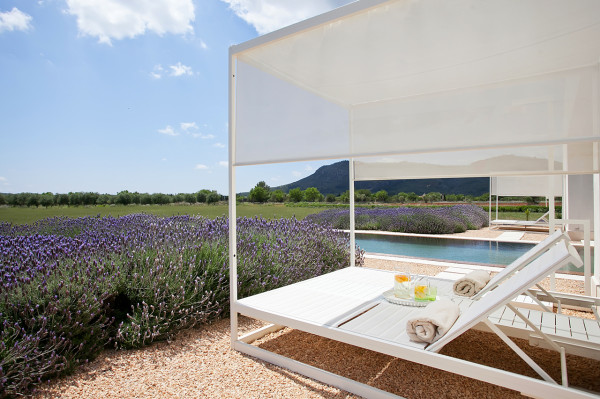 The one-story house consists of four bedrooms, three bathrooms, a master bedroom with a dressing room and en suite, a spa with sauna, an entrance hall with a piano, and a modern kitchen and living room.
The long narrow windows in the entrance space bring in plenty of light and give subtle peeks to the pool outside.
Features of the house include: underfloor heating, insulated exterior walls, double glazed windows, and a home ventilation system and heat pump to keep the perfect temperature all year long.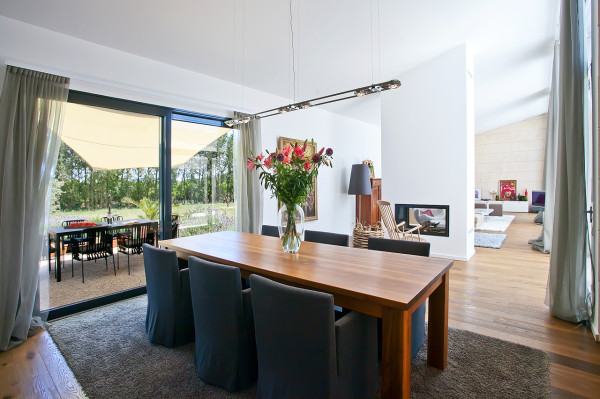 The shape of the house allows for plenty of views to the pool in the courtyard, courtesy of floor-to-ceiling windows and sliding glass doors.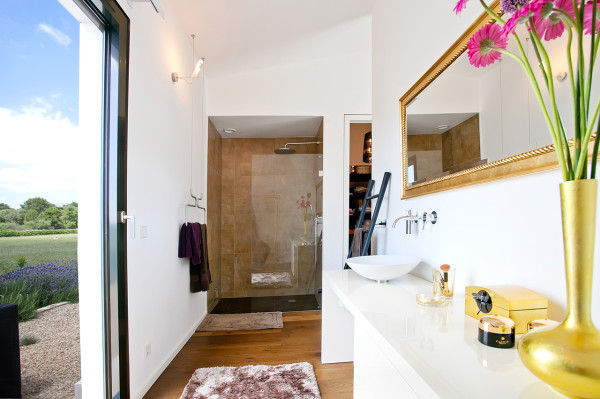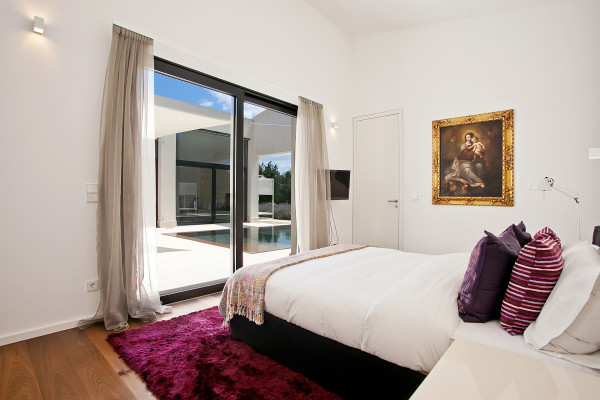 Images courtesy of ecoDESIGNfinca.