The New Raw is a Rotterdam-based research and design studio who've launched the Print Your City initiative starting with the first Zero Waste Lab in Thessaloniki, Greece.The lab is outfitted with a 3D printing robotic arm and recycling facilities that were implemented by Coca-Cola. The setup allows people to bring in their plastic waste and become a part of the recycling process. They can even design custom street furniture!
The New Raw is taking plastic household waste and using it to create 3D printed furniture for outdoors, specifically public spaces in Thessaloniki. The original prototypes were printed last summer and they not only offer public seating, they double as planters to add even more greenery.
Just last month, Hanth Park became the first public space hosting furniture from the Print Your City initiative.
Visitors to the Zero Waste Lab are given opportunities to help design the furniture by choosing the shape, color, and any additional functions, like dog water bowls and bike parking. They even get to select which public space they want their piece to go in. Once the design is decided upon, the Print Your City website tells how much plastic is going to need to be recycled to complete the piece.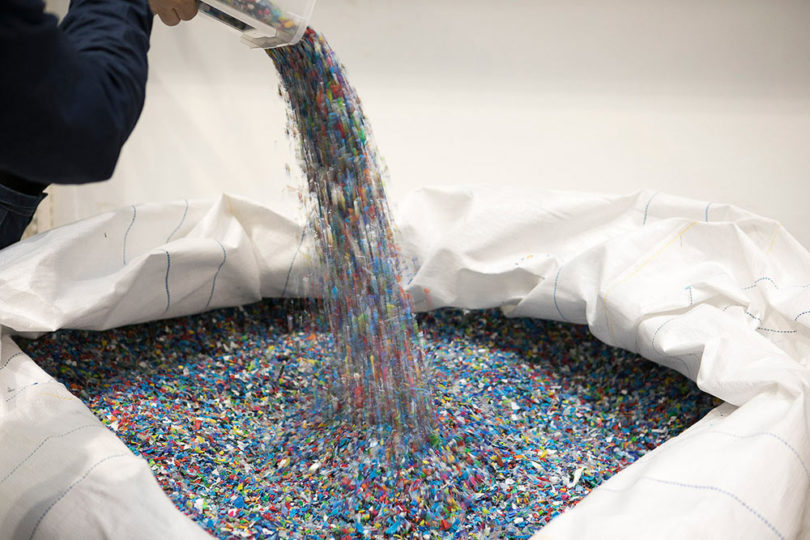 Photos by Stefanos Tsakiris.