Helix by James Donegan, architect
This hand built, modular prototype was digitally designed as a sculpture to fill gallery spaces. Each laser etched component is held together via precise interlocking cuts.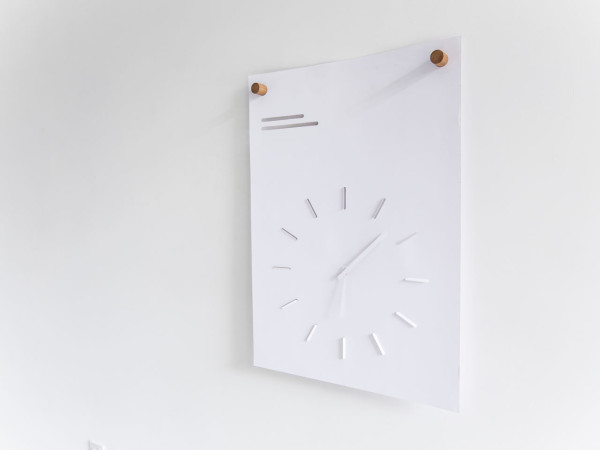 Kairos by Rosanna and Clint, designers
A minimalist clock that could easily be mass-produced and marketed as a household item. With only just a few cuts, the single sheet of paper remains close to the raw material.
Burneside Shade by Laura Nelson, product designer
A thoughtfully designed and painstakingly crafted lampshade that looks almost as if it's made of metal, except that light is slightly diffused as it passes through the cuts and lines.
Porcelain Vase by Dan Hoolahan, product designer
Made of hundreds of glued rings, the vase becomes slightly colored through the heat produced when each component was laser cut.
Paper Collection by Megan Ocheduszko, contemporary jewelry designer
Lengths of paper were spun into weight-bearing twine to create pieces of sculptural jewelry that make it easy to forget that it's paper.
Manta – motion – studies by Thomas Mills, furniture designer
Inspired by giant manta rays drifting through the ocean, this installation uses the raw paper in an undulating pattern that almost resembles waves.