Two years ago, spatial designer Aleksi Hautamäki and graphic designer Milla Selkimäki purchased their own 5-acre island on the edge of Finland's Archipelago National Park with the idea of building a self-sustaining summer cabin complete with a sauna and workshop. The result is Project Ö, 'Ö' being Swedish for 'an island,' a two-cabin compound that gives nod to traditional Finnish archipelago designs, featuring a cabled roof, long eaves, extended gutters, and vertical exterior cladding.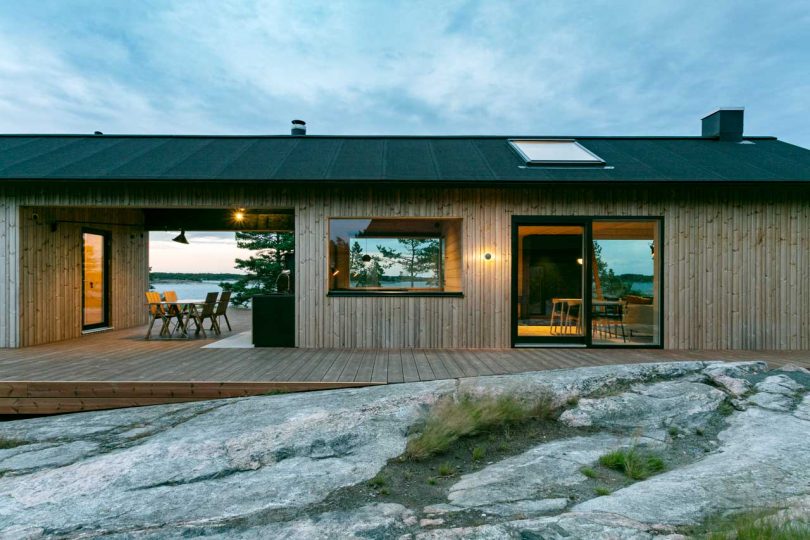 The duo's vision was to minimize square footage without compromising on all the necessary amenities. Each space is compact in size while still focusing on functionality and comfort.
The two cabins make up a modest 70-square-meters but can still sleep 10 adults comfortably!
The cabins are both long and narrow which accommodates more windows in order to offer various views while providing natural light.
The breathtaking island provides everything the family needs with solar power for energy and filtered ocean water for drinking, along with running water, flushable toilets, heating and cooling, and modern living spaces. To access hot running water, the cabins use a sauna stove, which also heats the floors to keep feet nice and warm.
The interior's minimalist aesthetic is achieved through the use of unfinished wooden boards and solid black elements, both of which give off a stylish coziness.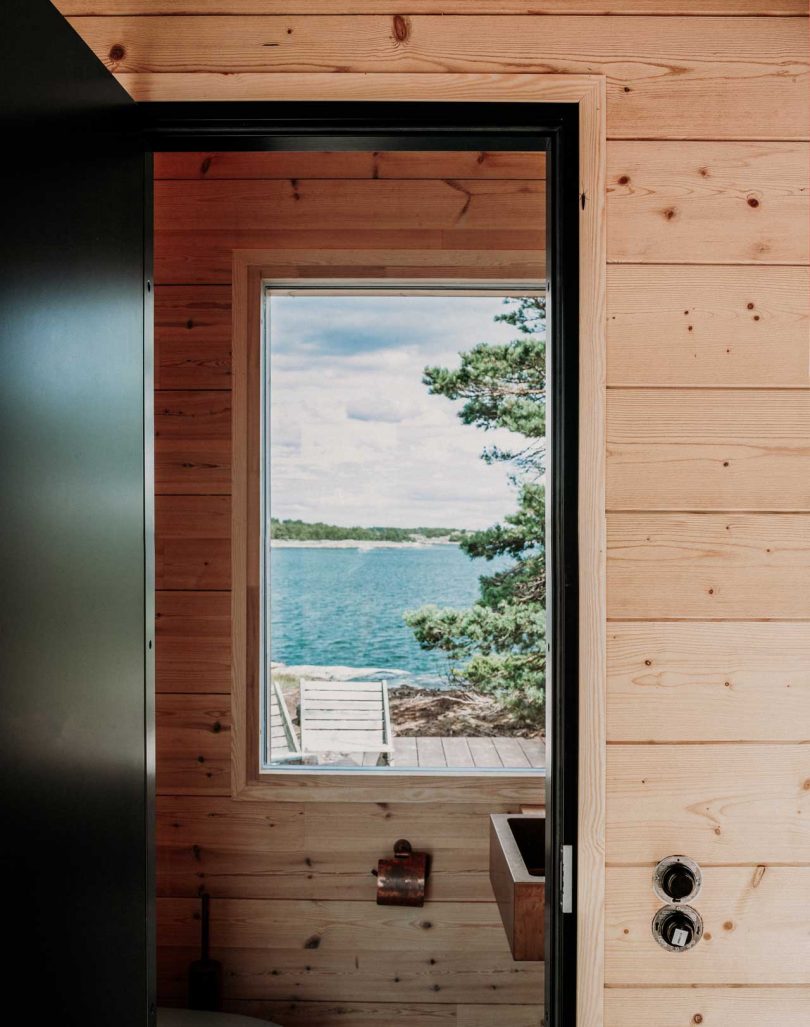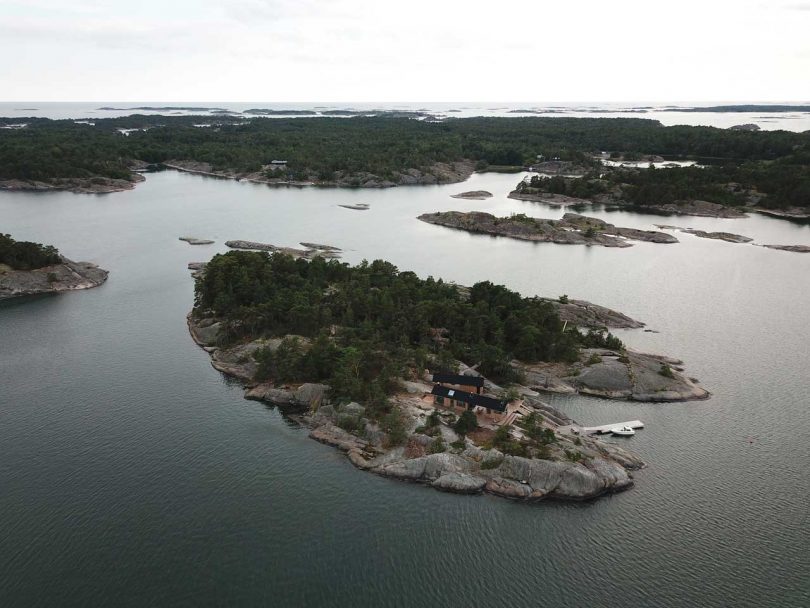 Photos by Archmospheres.