Elizabeth (Libs) Elliott is a textile artist making handmade quilts created from the meeting of digital and analog. She explores traditional craft techniques with technology to make these random, geometric quilts.
What's unique about Elliott's process is that they're designed using a programming language called Processing. Through Processing, Elliott edits coding and generates random formations of geometric and traditional quilt block shapes. Afterward, she plays and edits the configuration until it becomes a quilt design she likes.
Similar to working backwards, the configuration is broken down to decide what fabrics and methods would be best to recreate the quilt via hand. Each quilt is then made by hand, which takes several weeks. Each one is different and adds a unique look to its surroundings.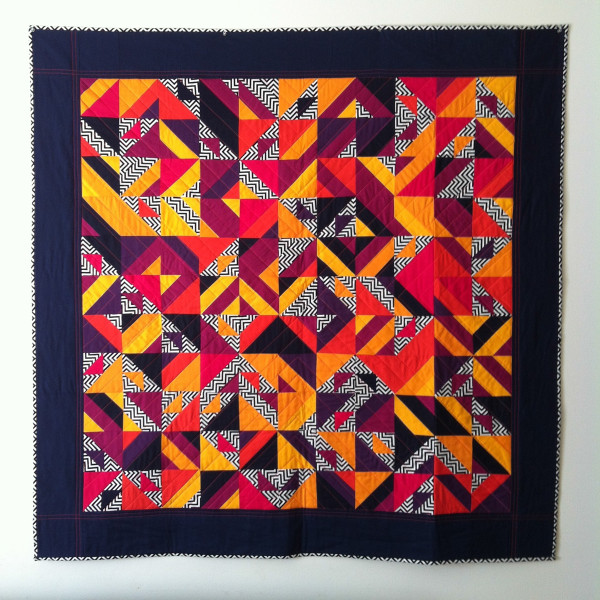 Quilts and patterns are available on her website or by contacting her directly for a custom commission.