Designer Simon Enever, formerly of Fuse, has launched Quip, a brand-new oral care system that rethinks the electric toothbrush game and the whole way we go about replacement heads, toothpaste, and floss. Instead of running to the store every time you're out of supplies, Quip subscription-based model sends brush head and toothpaste refills every third month to ensure you're changing them regularly, as recommended by dentists.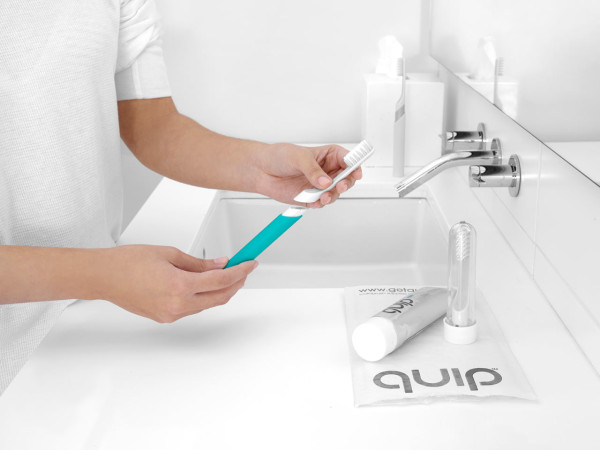 The cost of replacement heads is only $5, as opposed to regular electric brush heads that go upwards of $30.
Quip does away with all the bulky chargers and stands with its slim, minimalist form. You get to choose the finish of your handle, from an ever-evolving collection of finishes. They range from premium matte plastic to brushed aluminum, with more to come.
Each brush comes with a cap that is designed to let the brush stand on its own or be mounted to the wall for easy access. It doubles as a top for when you travel.
Quip features the same type of vibration and timer modes that you find on the store-bought electric toothbrushes.
Quip has a variety of packages to choose from, including manual brushes and electric toothbrushes without the refill plans. It's up to you!