Brazilian designers Carolina Armellini and Paulo Biacchi created the R540 Rocking Bench as a new concept for Fetiche Home Design furniture collection.
We developed the design of the weft of threads as a "connecting dots" game, looking for a ergonomic radius seating. The result is the 540 millimeter radius [~22 inches]. We developed a contemporary product, but with a strong emotional interaction. This kind of threads were part of our childhood in the garden seats of the interior of Brazil. This nostalgic reference is evident in this product.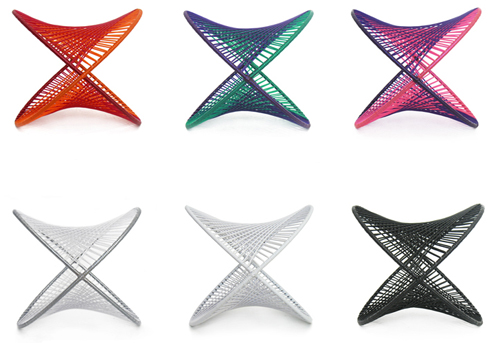 The R540 Rocking Bench is available in 6 colors: orange red, pink and purple, green and purple, black, white, and translucent.