This home in the Eastern suburbs of Sydney, Australia was under construction when the homeowners decided that the interior spaces would need to be redesigned to fit the architecture of the house. They brought in the design team at Minosa Design to create a series of interior spaces that would work well for the dramatic, oversized architectural style of the home.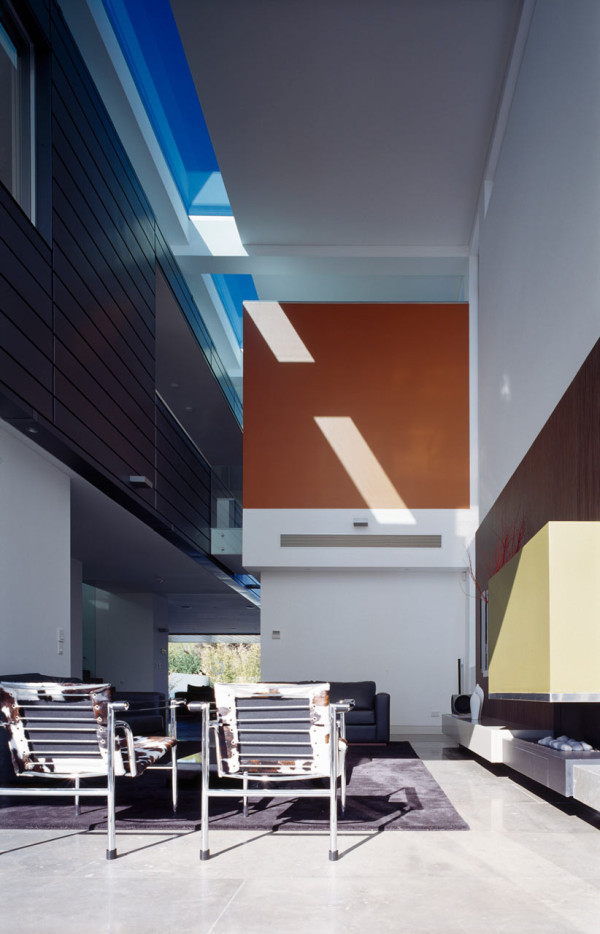 The interior spaces remain fairly neutral but with orange and green repeated throughout to create a colorful, continuous color scheme.
The high ceilings required a plan to address lighting through the living and kitchen spaces. Luckily the massive skylights and strategically placed windows flood the house with plenty of natural light.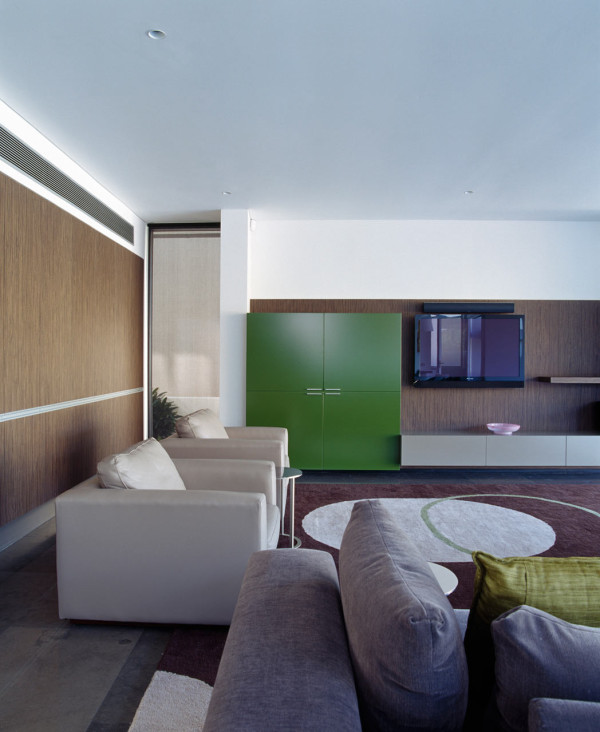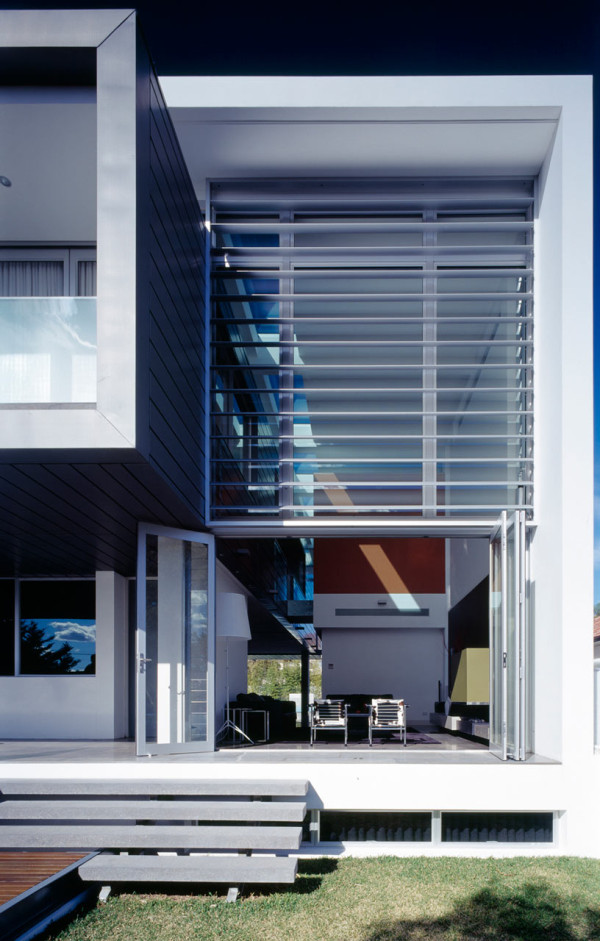 In the kitchen, they incorporated a seamless Corian island and a customized hood above the range.
The powder room gets a little extra love by way of a Bisazza Endimione mosaic feature wall that's paired with a Minosa Puddle basin that looks almost flat.
Green continues into the other bathrooms with drawer units installed for storage. The floors are covered in a Liberian limestone that is full of chocolate tones that really warm the space up.
I love the floating sinks they used.
Bathtub storage that's a dream come true.
A home theater room was given a darker color scheme to create a retreat-like environment for movie watching. Pops of orange are scattered throughout the space.
It even has a bar and a 1000-bottle wine cellar.
…and a nice rooftop view!
The home was designed by architect Andre Baroukh.