Legions of art lovers have been crowding into the newly opened Broad Museum in Los Angeles in recent weeks to succumb to the sensory immersion of Yayoi Kusama's Infinity Mirrored Room, a mirror-lined room illuminated with an infinitesimal galaxy of LED lights, a 45-second experience simulating the expansion of the cosmos and human perception.
Thousands of miles away in Istanbul, Turkey exists arguably an even more immersive blend of artistic vision and technology, a 12-minute installation by artist Refik Anadol utilizing 3-dimensional projection mapping to form a continually transitioning virtual landscape.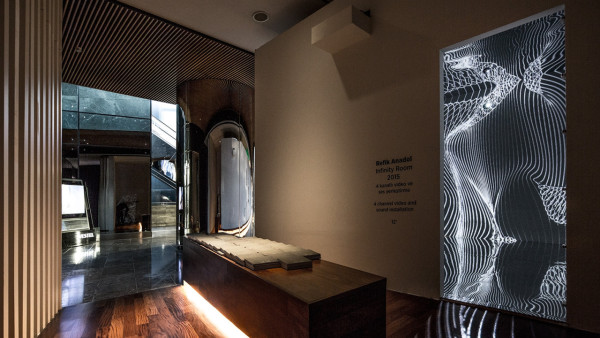 The Infinity Room – part of Artnivo's '40 Meters 4 Walls 8 Cubes' exhibition in collaboration with Istanbul Biennial at Zorlu Performing Art Center – the installation attempts to merge across the threshold "between the simulacrum space created by the projection technology, and the physical space where the viewer stands."
The results are a near boundless experimentation of perception of place and self, an artistic parallel to more consumer-aimed technologies like Oculus and Microsoft's RoomAlive system looming on the VR horizon.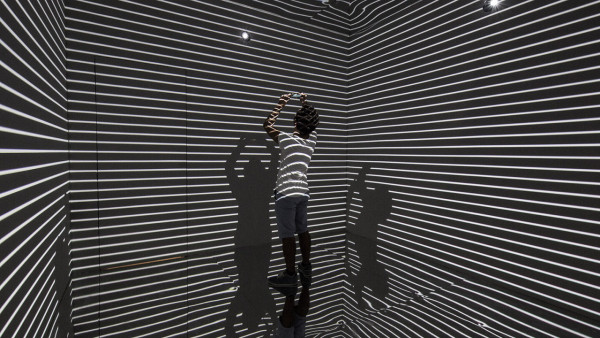 Anadol's media wall installation, Virtual Depictions:San Francisco, is currently on display at the 350 Mission Building in City of San Francisco, California.