HenningMade, a Dutch studio led by Sven Hulsbergen Henning, presented Regina at this year's Maison et Objet. Regina is a finely detailed cabinet made from multiple layers of laser cut mahogany wood and acrylic panels that are combined to become an objet d'art (work of art).
The interior reveals a grid which you can spot on the acrylic panels as well.
Stainless steel fittings join the materials together while doubling as a design element. The pattern on the acrylic panels creates not only texture but shadows and subtle contrasts.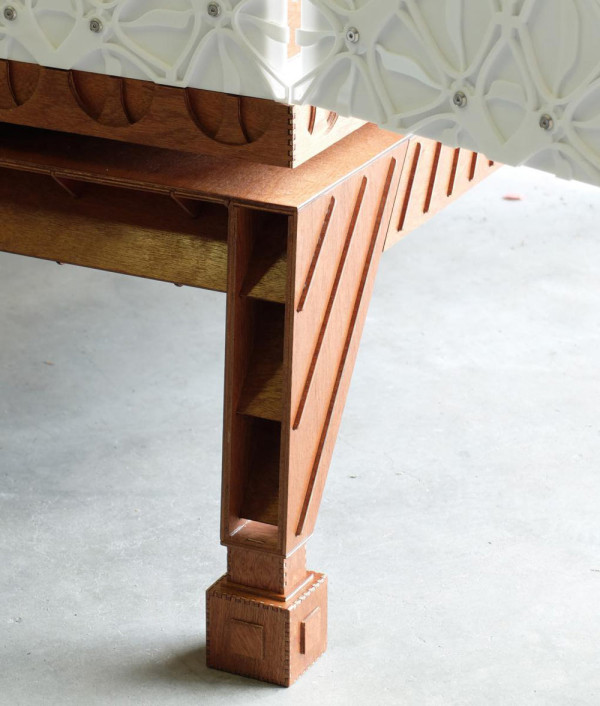 Photos by Sven Hulsbergen Henning.