This project, House in Hamble-le-Rice, consisted of a complete renovation, extension, and a roof terrace addition by LA Hally Architect. The Bauhaus style home sits on the edge of the River Hamble and is a part of Crowsport Estate, a 1930s property commissioned by Sir Thomas Lipton (you know, the tea man). Architect Robert Cromie was the designer for the group of homes, including this one, that overlooks the marina.
The original home was in desperate need of repair and over the years it had been altered and lost its original charm. LA Hally Architect was hired to modernize the property while keeping the architecture original to the style and area.
Extensions were needed for the kitchen and living areas to become an open floor plan kitchen, music room, and office, as well as the rooftop terrace that provides views of the marina.
Glass railings were used to keep the sight lines open to the water and they help give the space a clean, modern feel.
The living space opens ups to a massive patio that flows right to the grass outside.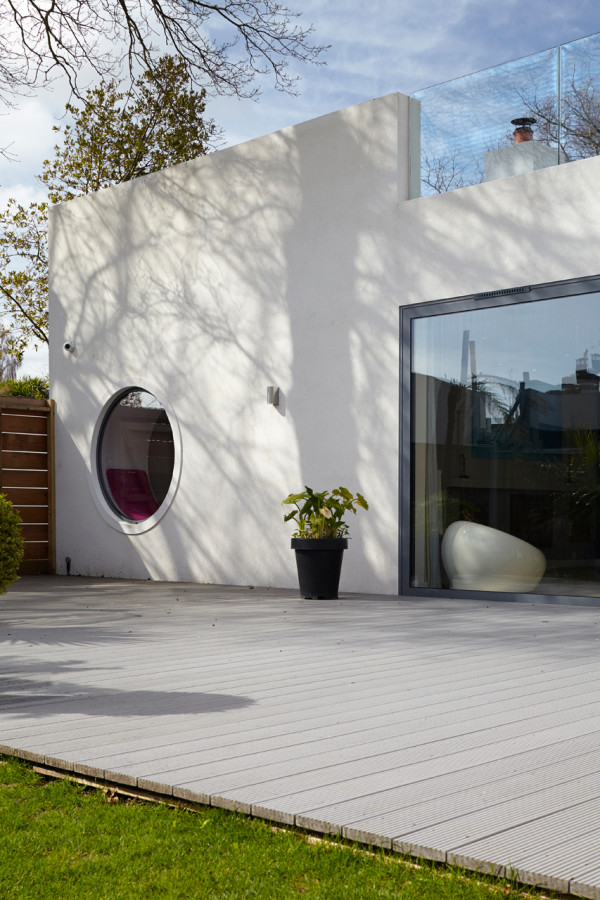 They removed all of the changes in the floor levels and used a bleached wood floor throughout the property to keep continuity.
Photos by Joel Knight.