This is a wedding chapel unlike any other wedding chapel out there. Located in the garden of a resort hotel in Onomichi, Hiroshima, Japan, the freestanding Ribbon Chapel boasts panoramic views of the Inland Sea, which can be viewed from its two spiral stairways that are intertwined. Hiroshi Nakamura, of NAP Architects, designed the spiraling structure with two stairways to help make the volume more structurally sound.
The two ribboning forms seamlessly join together, just like the two lives getting married, after going through twists and turns, before uniting together as one at the very top.
Centered at the core of the structure is the light-filled chapel that's hugged tightly by the smooth spirals on the exterior.
There's a summit at the top for the couple to meet.
The stairways widen at points to help protect the chapel from the sun.
The chapel is set up with a particular route in mind – the bride walks down the aisle with her father and after the ceremony, the aisle becomes the departure route for the bride and groom. The bride and groom then climb the stairs to meet at the top where they are to ask heaven's permission to join as one. They then walk down the stairs together.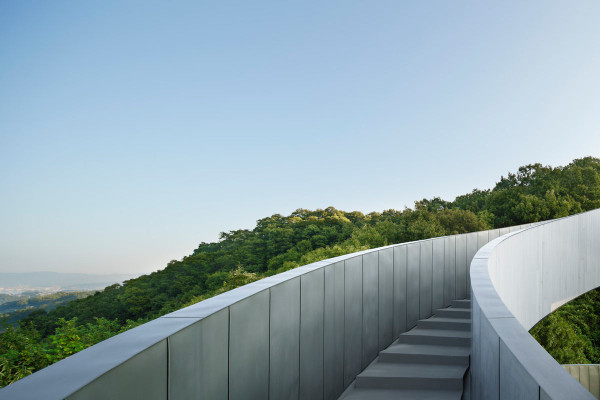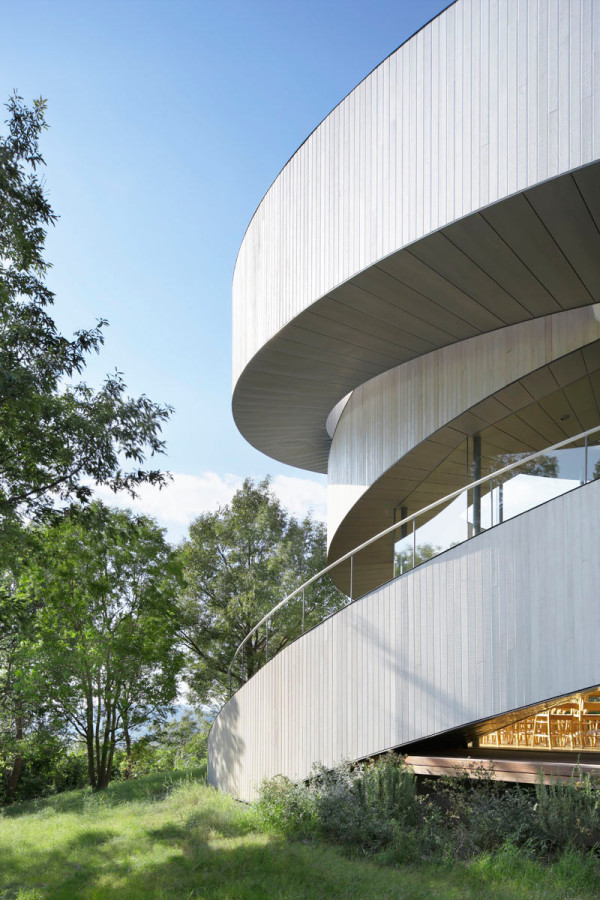 Photos by Koji Fujii / Nacasa & Partners Inc.