If you're driving through the Mount Lawley community of Perth, it's hard to miss the Triangle House built on a 180-square-meter wedge of land just off Vincent Street. Simone Robeson, director of Robeson Architects, designed the house for her own family, creating a successful property on a site many architects would avoid.
Along with its bold, triangular shape, the exterior offers additional geometric forms that add to its character. The architect worked closely with the neighbors and local board, who happen to encourage a sense of diversity in the types of buildings in the area.
Robeson commissioned a local artist to paint a mural on the white exterior wall towards the pointed end.
The home is split into two uses – the ground floor works as the couple's home office and the top floor is their living space. Windows in varying sizes allow for natural light and a feeling of the surrounding community while also providing privacy.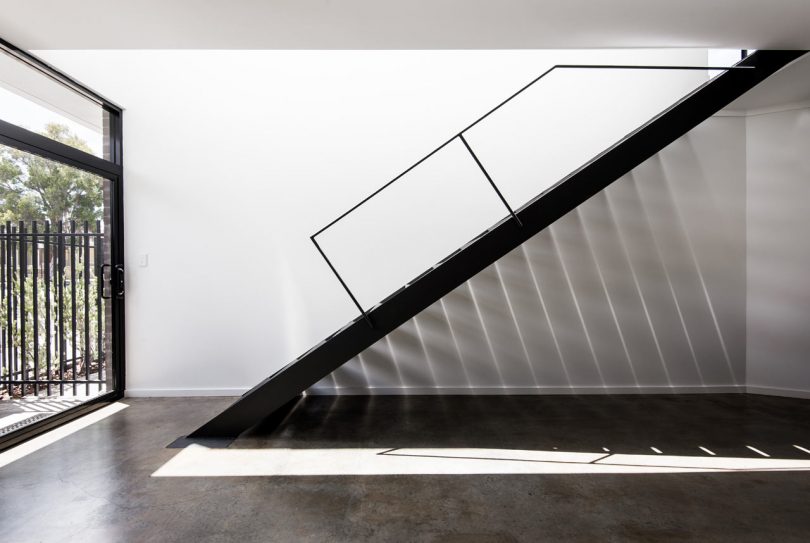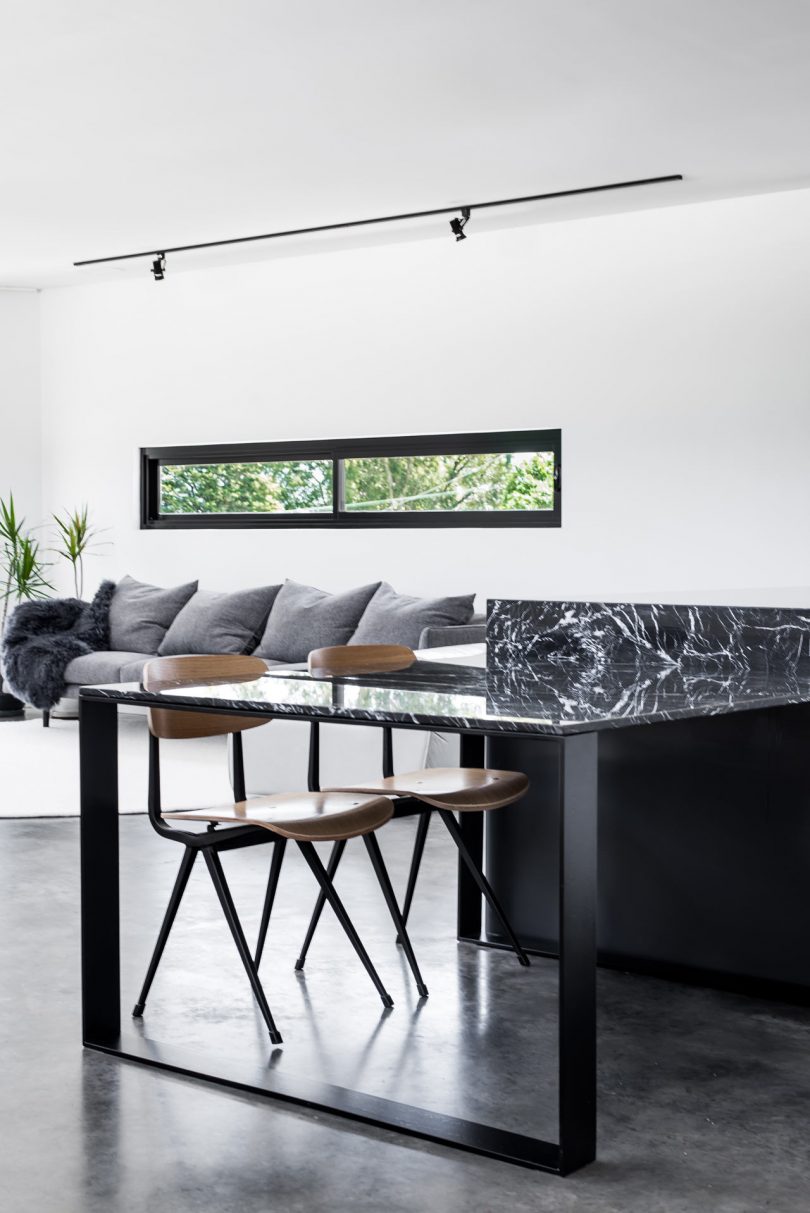 Despite its compact footprint, the home feels spacious with limited adornment and furnishings to help keep it uncluttered. White walls and ceilings, dark grey floors, and wooden built-in cabinets create a warm but minimalist space.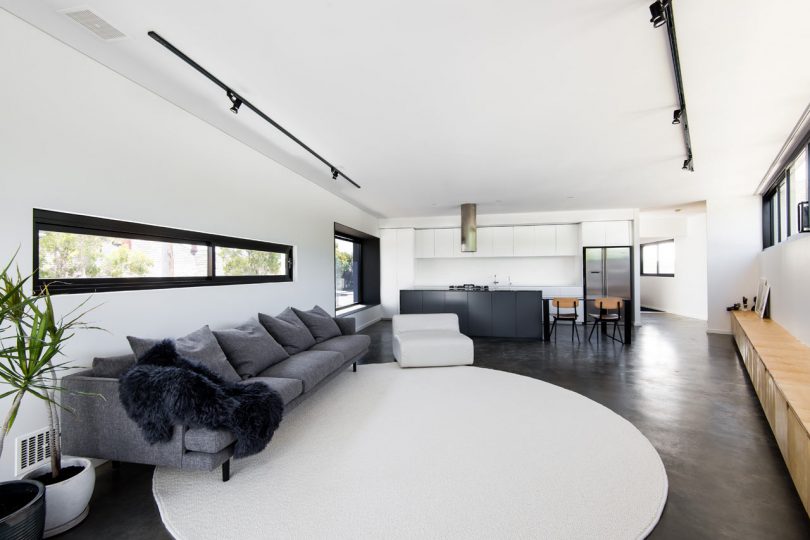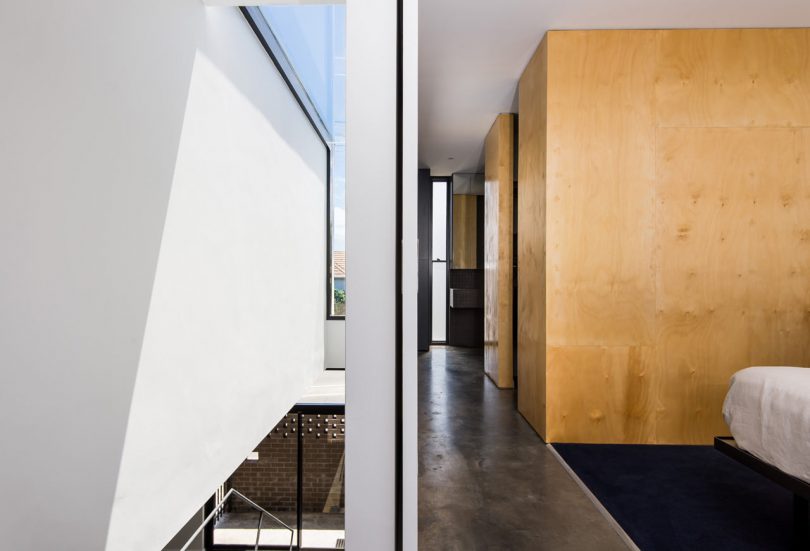 Photos by Dion Robeson, courtesy of BowerBird.