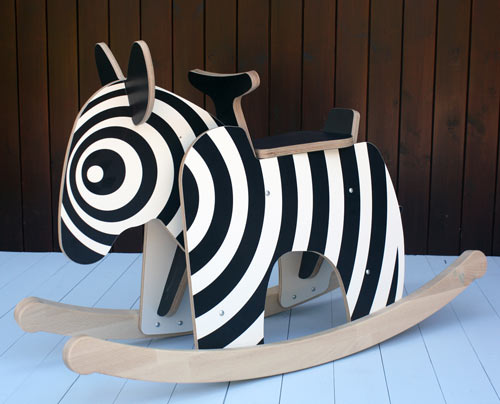 I'm pretty sure everyone either had or played on a rocking horse at some point growing up. Well now there's a Rocking Zebra. The UK-based Newmakers made a contemporary rocking toy with a modern aesthetic that fits in much better than the traditional ones do.
The eye-catching black and white design is adorable enough to showcase in your living room and not banished to your kid's room like the old versions. It's almost hypnotizing, too… watch it doesn't out you in a trance…
The flat-pack design makes it easy to move and ship anywhere and the custom-printed laminate is scratch resistant making it super durable.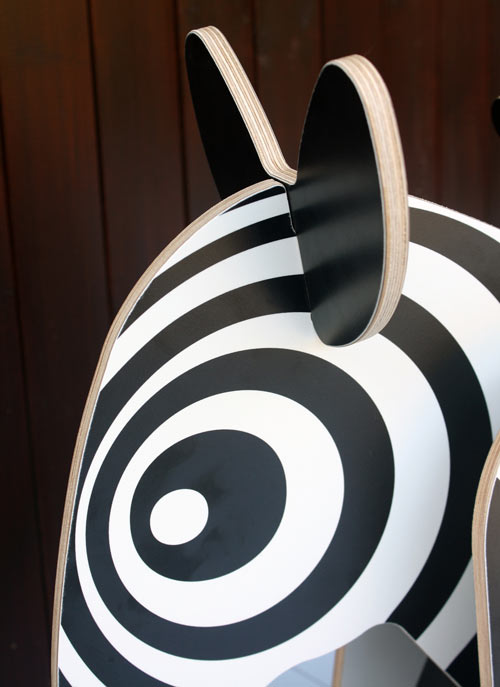 Coming soon: a Rocking Panda!