Roll + Pin, by THABTO, allows you to transform just about any surface into a pin board, and not just any pin board – it's one you can design any way you like. Using less materials than your average cork board, Roll + Pin lets you unroll, cut, peel, and stick it to your wall without leaving any holes behind.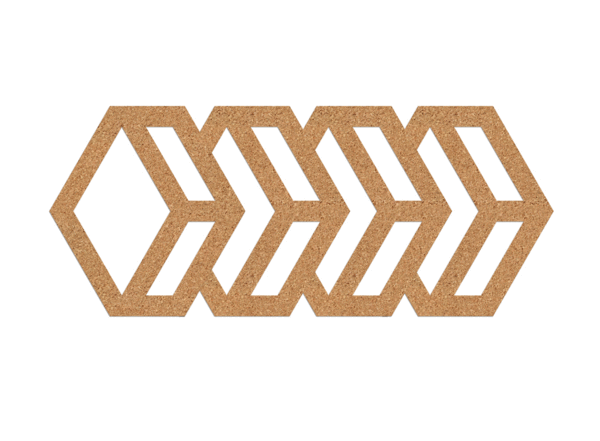 You can let your imagination run wild when it comes to design, or get an idea from their inspiration booklet that comes with it. It also comes with 20 pins.
The back features a clever cutting guide to help you out and you have 10 feet of natural cork to get creative with (3 meters).