Ross Gardam is an Australian designer who just launched two new lamp designs at this year's Ventura Lambrate in Milan. Both lamps, Polar and Aura, each have a different and unique way of directing light.
Polar is a table lamp that features a circular disc that rotates around the body so you can direct light wherever you need it. The handcrafted, slip casted ceramic base houses magnets that connect an arm to the disc shade. The disc face is available in polar white, midnight blue, and dusk pink, as well as a gold mirror finish.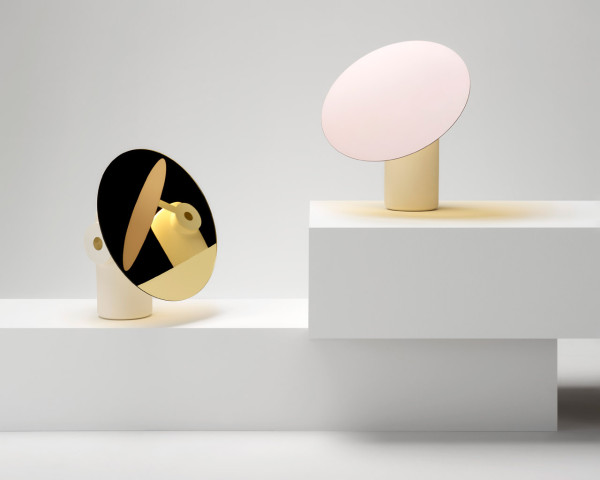 The Aura Desk Lamp is a limited edition made from precision-milled aluminum and anodized gold with an adjustable shade that's attached via a magnetic joint. Users get to interact with the shade, which fully orbits 360 degrees and tilt adjusts in various positions, to configure the light how they want it. This edition will be limited to just 25 pieces in gold, each individually numbered.

Design From Around The Web