F5: Saba Yazdjerdi Discusses the Iranian Movement, an Inspiring Poet + More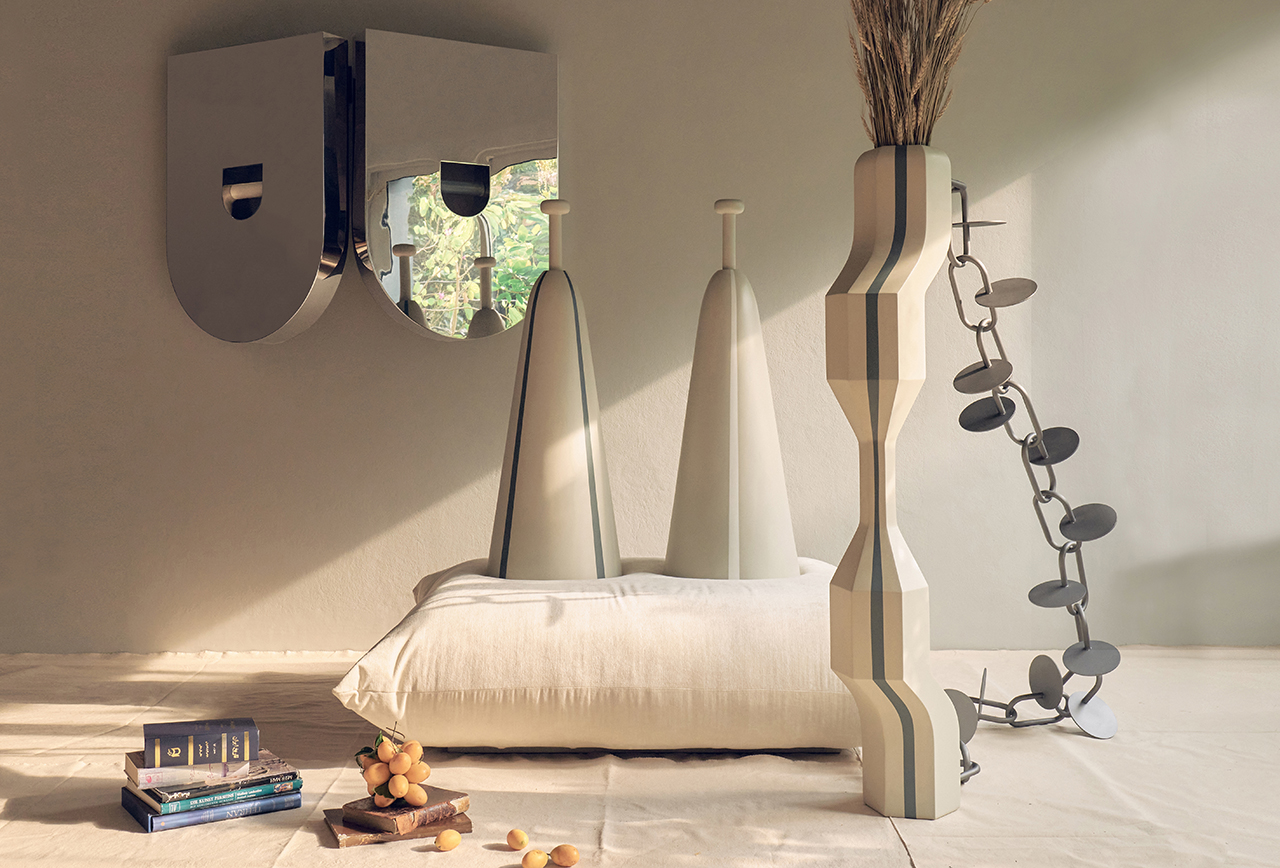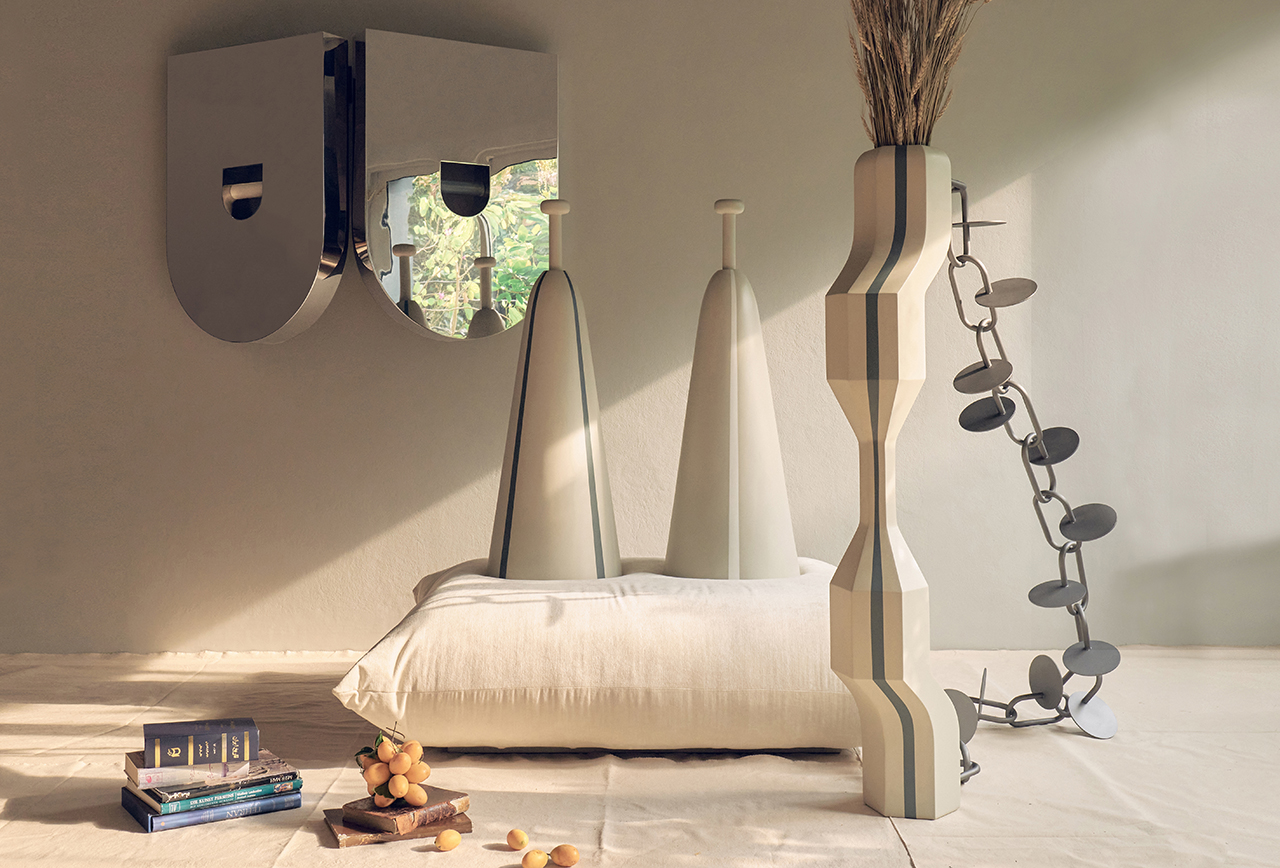 F5: Saba Yazdjerdi Discusses the Iranian Movement, an Inspiring Poet + More
1/11 Photos
2/11 Photos
3/11 Photos
4/11 Photos
5/11 Photos
6/11 Photos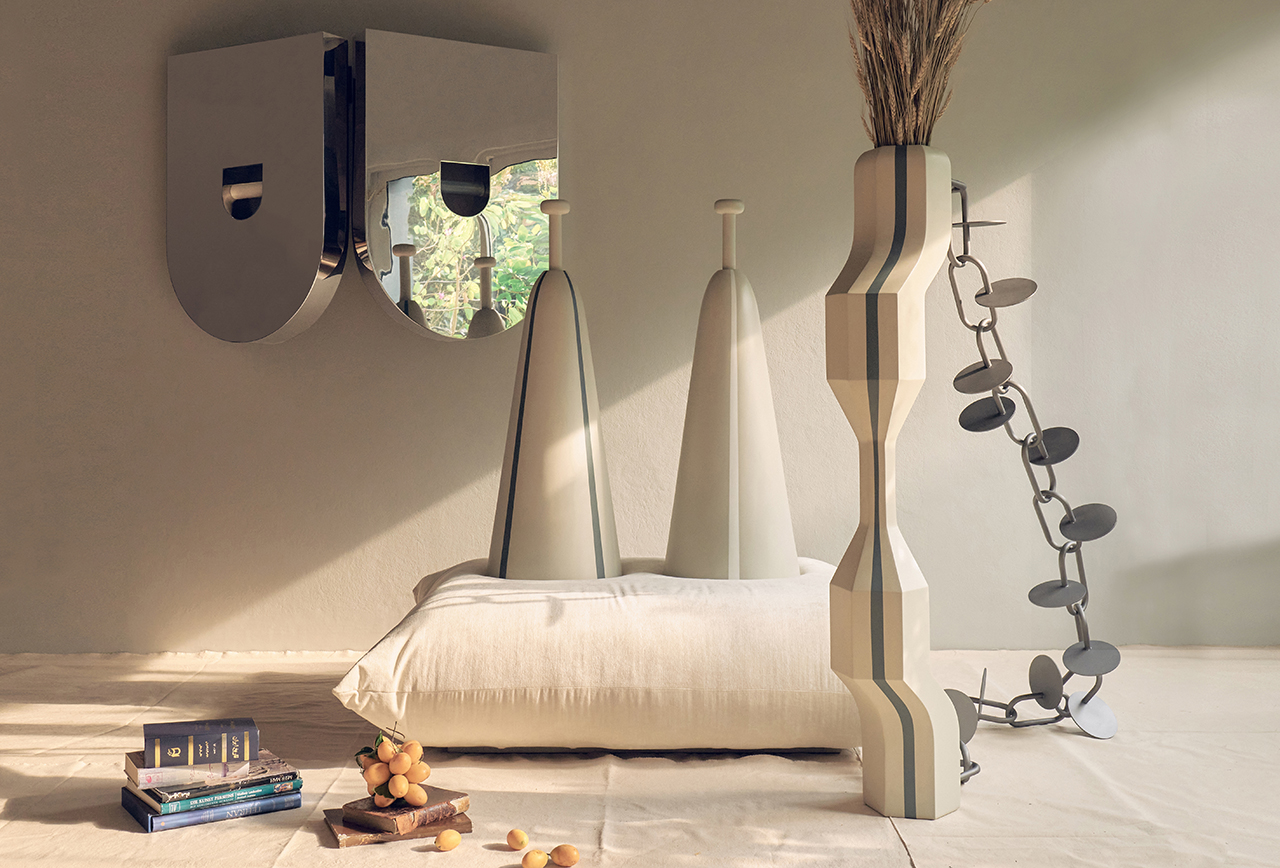 7/11 Photos
8/11 Photos
9/11 Photos
10/11 Photos
11/11 Photos
Born in Tehran, Iran, Saba Yazdjerdi is an architect and artist whose work investigates her Iranian and multi-cultural heritage through object, spaces, and materials. Raised in Tehran, Saba has lived in Colorado, Rhode Island, Bangkok, New York, and California throughout her life. Fascinated by the human experience, she explores themes of identity and belonging through a new lens that seeks to embrace, preserve, and celebrate Iranian culture.
With this in mind, her work achieves a dual-purpose: reimagining her personal narrative and giving Iran's rich cultural past new life. For her debut collection, The Pahlevoon Series, (c. 2021-present) Yazdjerdi explores the key attributes of Pahlevani – an Iranian martial art, steeped in ethical principles, athletic rituals, and ancient Persian beliefs.
Today, Saba Yazdjerdi joins us for Friday Five!
1. Women, Life, Freedom
As you might know, with the horrific events that happened to Mahsa Amini a few weeks ago in Iran, there is a lot going on in my home country at the moment. Many people are sacrificing and risking their lives for democracy and freedom. "Women, life, freedom" is the slogan of the Iranian movement.
And while this is difficult, I also believe that partaking in a fight for rights and freedom is intoxicating. When something like this happens, daily routines lose significance, and the movement takes center stage in our lives… even though I am a spectator and cheerleader abroad. Witnessing Iranian women leading the charge in the protests has been a daily source of inspiration for me. If you haven't had a chance to read about it, I encourage you to. And please join us in amplifying the voices or Iranian women.
2. The Chichu Art Museum
Located on the island of Naoshima in Japan, The Chichu Art Museum is a site-specific museum designed by Tadao Ando. It is one of my favorites. Built underground, the building avoids altering the view of the ridge and shows us how human beings should and can live in nature. As you progress through the museum, the building wraps around you in a way that lends these stunning geometric openings to the sky. The building really captures the ethos of the island and represents how design allows us to "live well" in my eyes.
3. Sohrab Sepehri
I feel blessed to be able to read Persian poets in Farsi. Hafez, Rumi, and Forough Farrokhzad are the best known internationally, but contemporary poet, Sohrab Sepehri, is one I connect with the most. My father used to recite his poems by heart all the time when I was a child. I read and listen to his Sedaye Payeh Ab – The Water's Footsteps – as a source of meditation.
4. Fermentation
I'm a vegetarian and have a fondness for cooking and exploring how different dishes are made. Three years ago, when I was living in Bangkok, my curiosity for southeast Asian cuisine led me to the world of fermentation. Fermentation is the transformation of one ingredient into another with the help of a microbe. Miso and tempeh have been my favorite sources of protein ever since. The book The Noma Guide to Fermentation helped me learn about the process. I hope to one day have the chance to experience Noma – one of the top-ranked restaurants in the world – which is located in Copenhagen.
5. Hiking
The best part of my week are the Saturday morning retreats in nature I have with my husband. We're so lucky to live in San Francisco, which offers an array of natural spaces very close by. We end the week with hiking and finding a moment to get away from our busy lives and relax. Simple joys like these are a good reminder of what's essential. Those few minutes on top of a mountain are like a chiropractor's visit for my mind.
Work by Saba Yazdjerdi: