You Can Now Customize Samsung Bespoke Refrigerators With Any Image (*For a Price)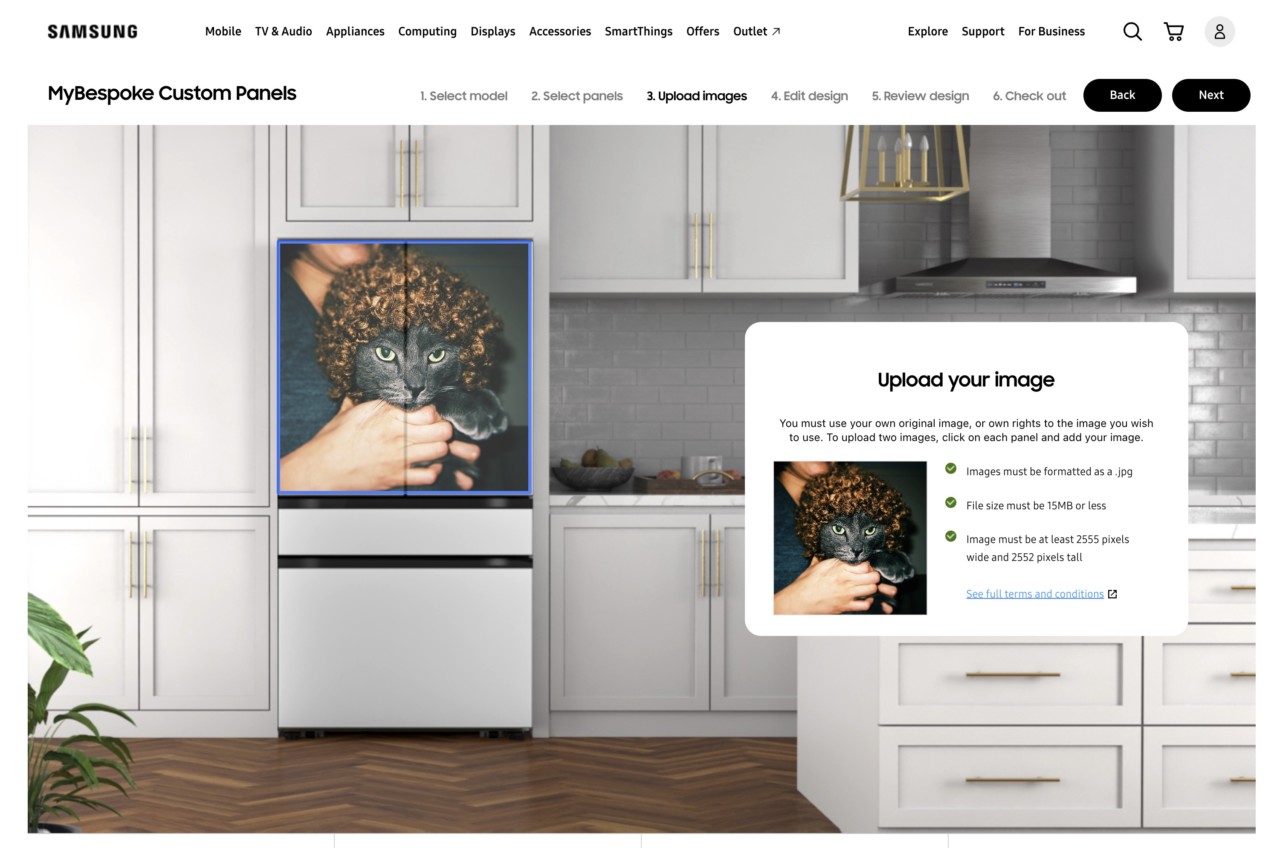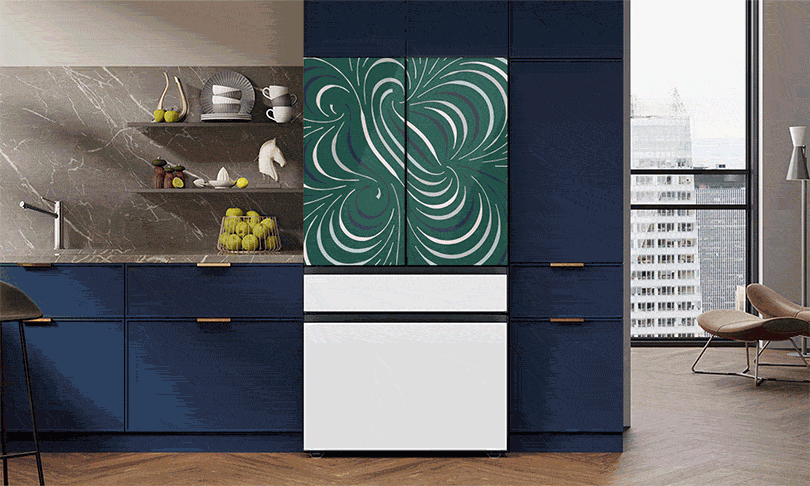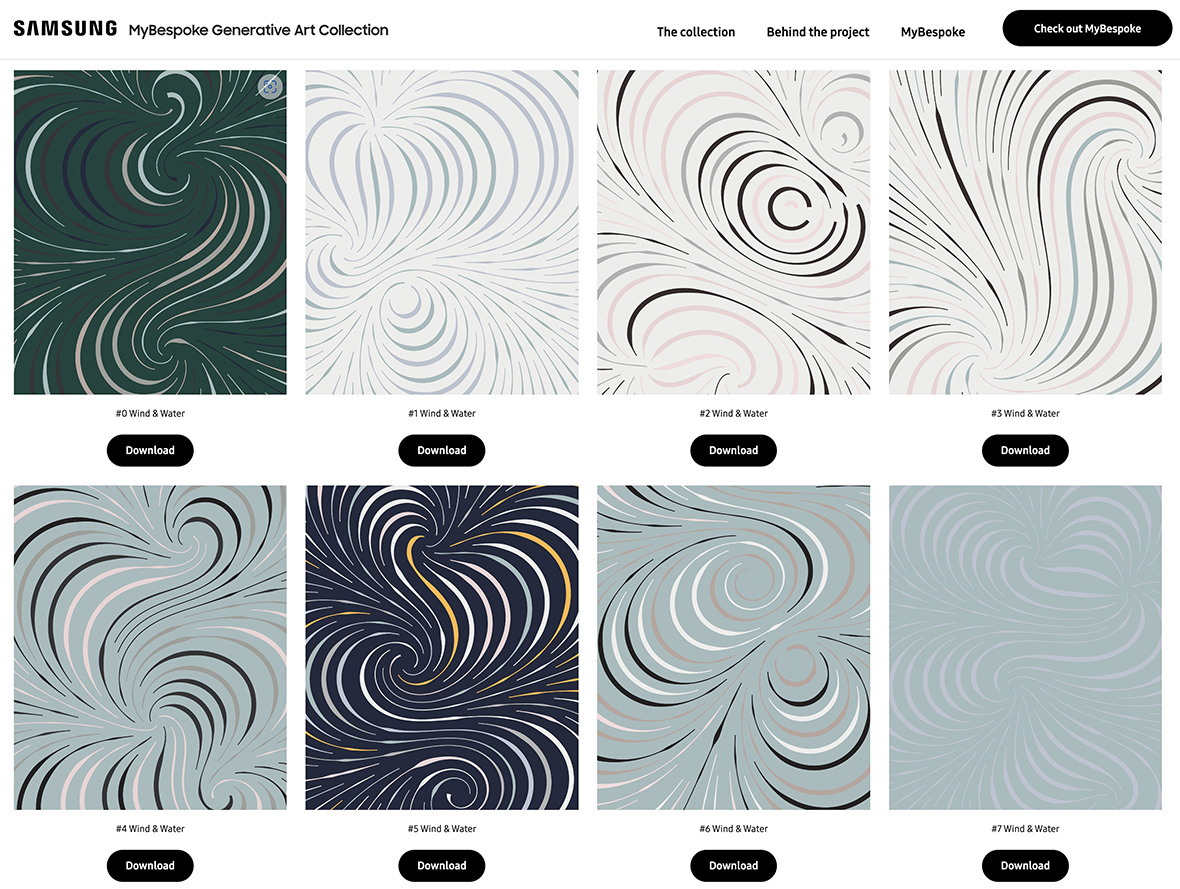 You Can Now Customize Samsung Bespoke Refrigerators With Any Image (*For a Price)
1/8 Photos
2/8 Photos
3/8 Photos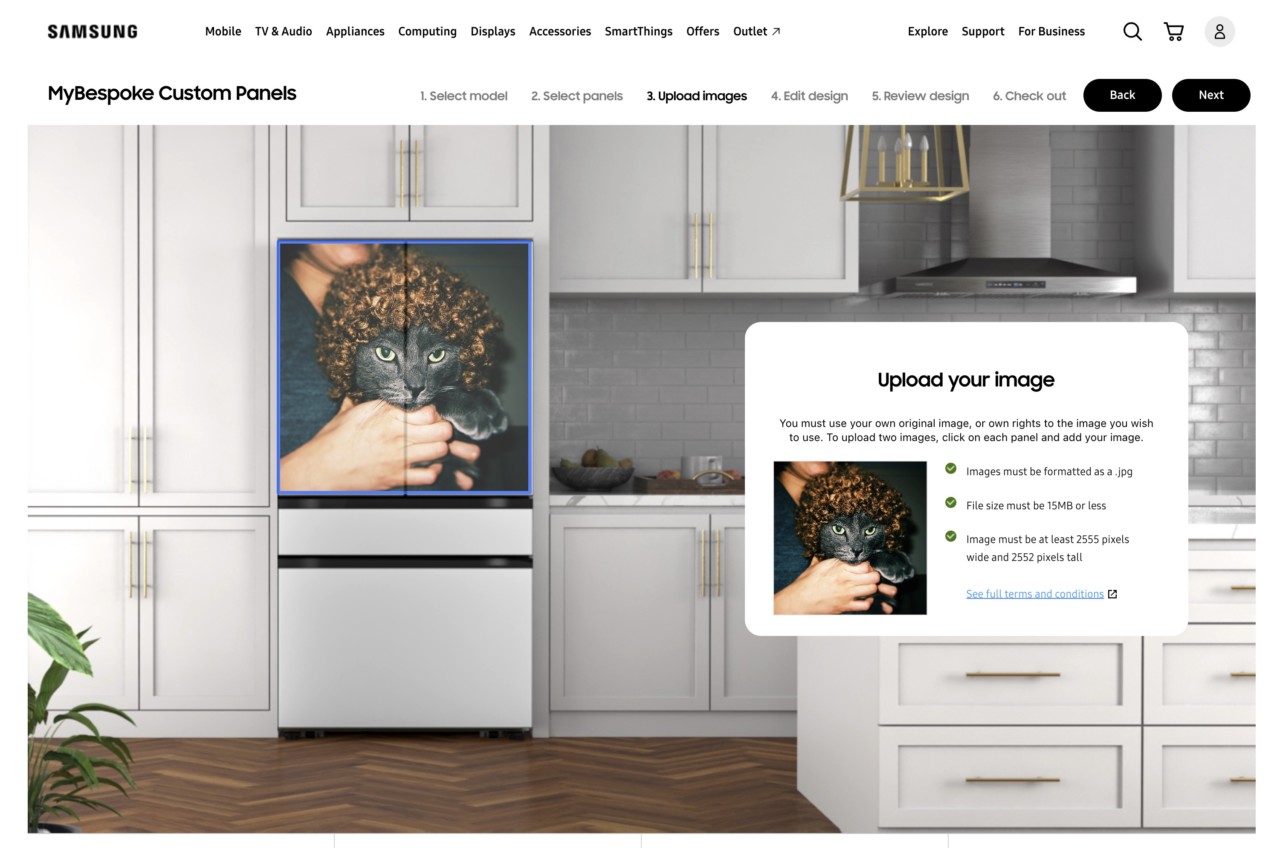 4/8 Photos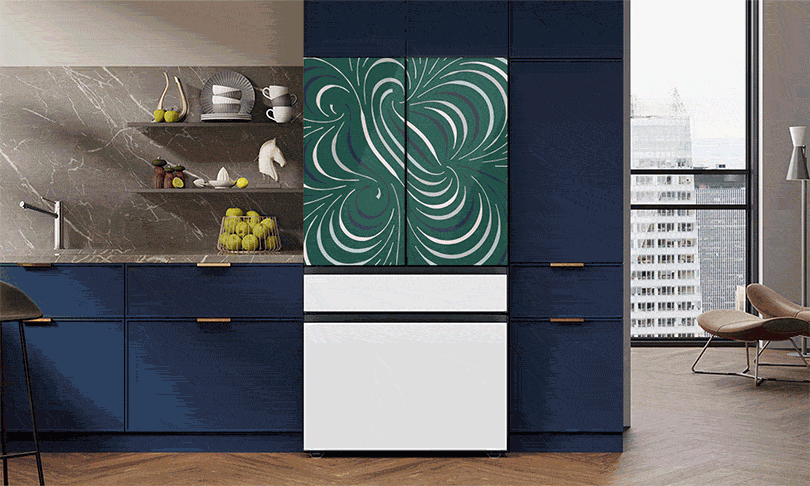 5/8 Photos
6/8 Photos
7/8 Photos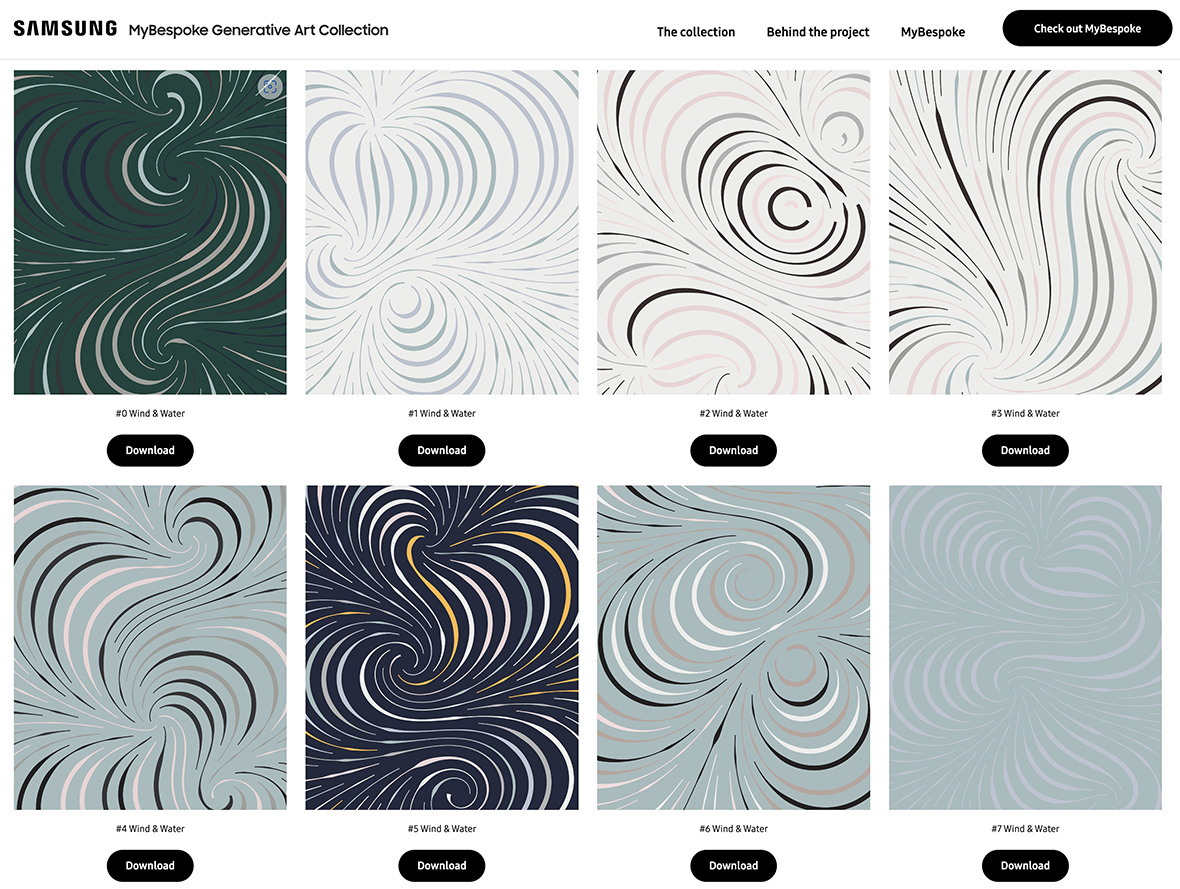 8/8 Photos
Slowly, but surely colors are finally seeping back into the kitchen with more visual impact beyond small appliances or subtly shaded cabinetry. In our previous coverage of Samsung's Bespoke offerings we've lauded the Korean company's efforts to establish themselves as the bold outliers within the kitchen appliance category, adorning the largest kitchen appliance in the home with bold hues and even artwork, abandoning the staid standards of a typical black, white, or stainless steel kitchen format.
Yet, I've bemoaned the lack of additional options. More colors, please! Well, Samsung seems to have heard the clamoring for additional options, responding in kind with their first-ever Bespoke refrigerator offering image personalization using nearly any uploaded original design, artwork, or photo using Samsung's MyBespoke online customization tool.
Of course, we had to test this customization feature with a photo from our personal archives, our Bespoke refrigerator emblazoned with a "favorite photo on the fridge" theme taken to its largest extreme.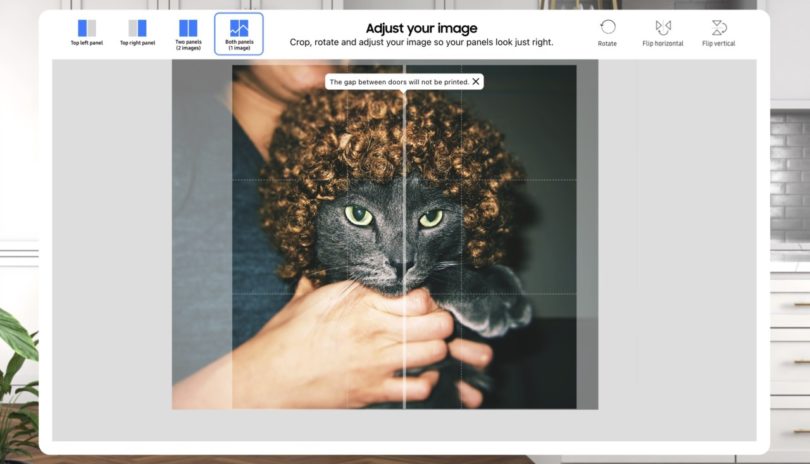 MyBespoke fridge panel customization is now available for one or both French Doors, with the option to assign separate images to each panel door or to designate a single image to adorn the surface across both doors [as shown above]. Other adjoining lower panels can be further customized in colors to complement your truly bespoke kitchen appliance.
Once ordered, Samsung promises to deliver your customized doors directly in give or take eight weeks for self installation.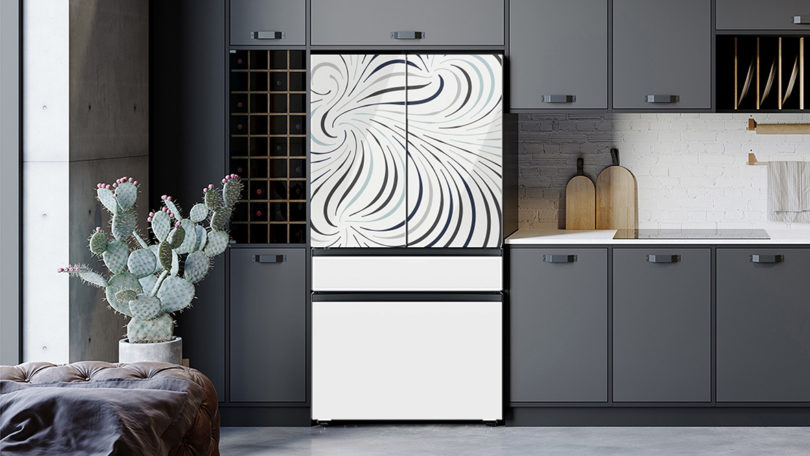 Noting all the hoopla surrounding AI Generative Art, Samsung has also sought out the partnership with generative artist, Matt Jacobson (a.k.a. numbersinmotion), to create 100 unique generative art prints for Bespoke refrigerators inspired by nature and the elements.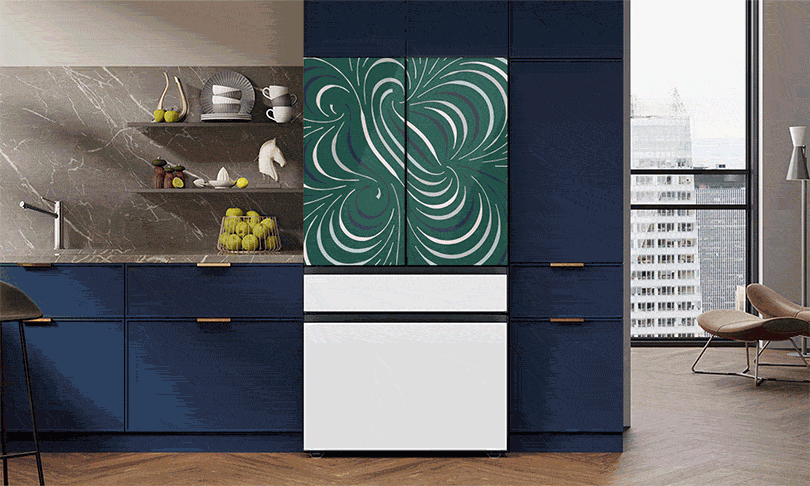 The MyBespoke Generative Art Collection uses four popular Bespoke colors as a foundation, including White Glass, Navy Steel, Morning Blue, and Emerald Green. The algorithmically generated digital art collection draws inspiration from nature, visually channeling how water might flow through a stream or how wind might blow through air.
To learn more about Samsung's MyBespoke Custom Panels, head to samsung.com.
This post contains affiliate links, so if you make a purchase from an affiliate link, we earn a commission. Thanks for supporting Design Milk!