Tackling a renovation and addition to an already existing mid-century modern residence in Santa Monica, California was Argentine architect Pablo Jendretzki of Jendretzki LLC. Located in the Rustic Canyon area that borders the Pacific Palisades, the tree-surrounded pavilion had to work for a highly-functional LA family and their love of Scandinavian design.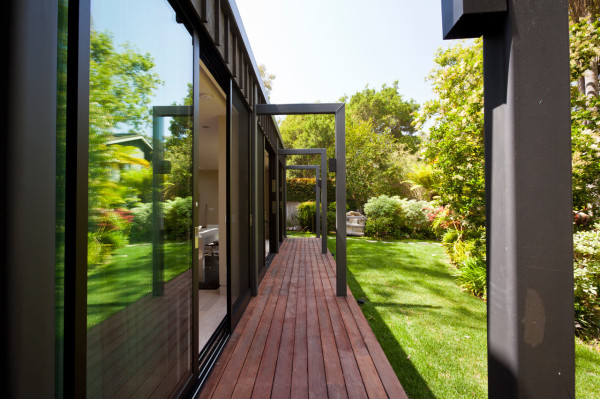 The addition consists of a separate glass and wood covered pavilion that blends in while creating a tranquil backyard work studio for the family. The wood deck provides an outdoor space for seating and enjoying the view.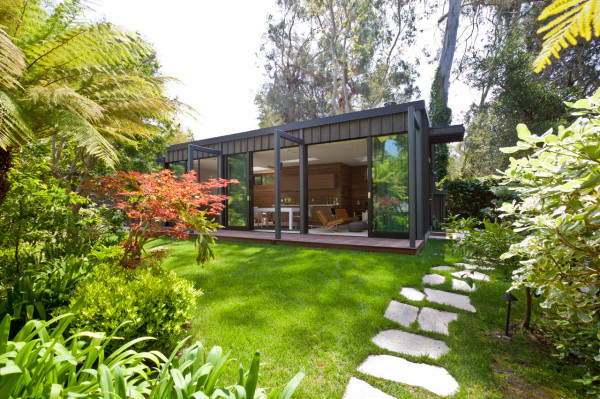 A pathway leads from the main house to the pavilion.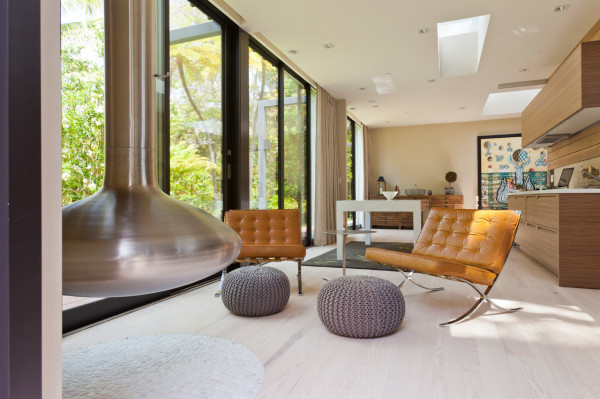 One side of the structure is covered with floor-to-ceiling sliding glass doors blurring the lines between the indoors and out.
Skylights were installed helping to fill the interior with even more light.
A mid-century inspired fireplace hangs in the seating area providing a cozy focal point.
Photos by Alejandro Wirth.

Design From Around The Web