Sati Tala began as a final project for Tany Jarus who was looking for ways to establish meaningful moments and to be more present. She spent time researching how to bring mindfulness to design and the result is a two-person dining experience to help you connect with your partner.
There's a table surface that rests upon the knees of the couple, physically connecting them as they eat or drink. The nature of the design leads the duo to focus on each other and to be aware during the experience.
The simple designs are made from bent birch plywood that's finished with beech veneer and a coat of matte lacquer. The pillow cushions attach to the stools magnetically to keep them in place, but also make for easy removal when they need to be washed.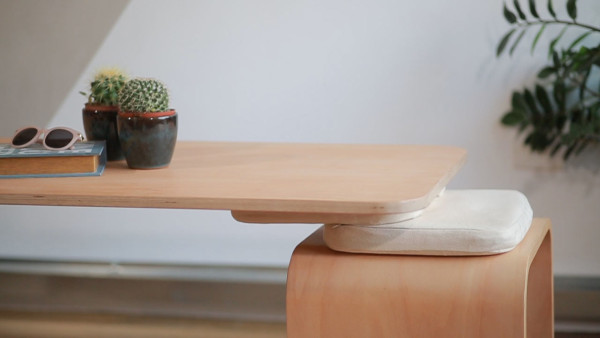 Jarus eventually brought in her own life partner, Sagie Grunhaus, to bring Sati Tala to the masses and it's now available on Kickstarter.