Schemata Architects Designs a Modern Chalet on Powder Mountain in Utah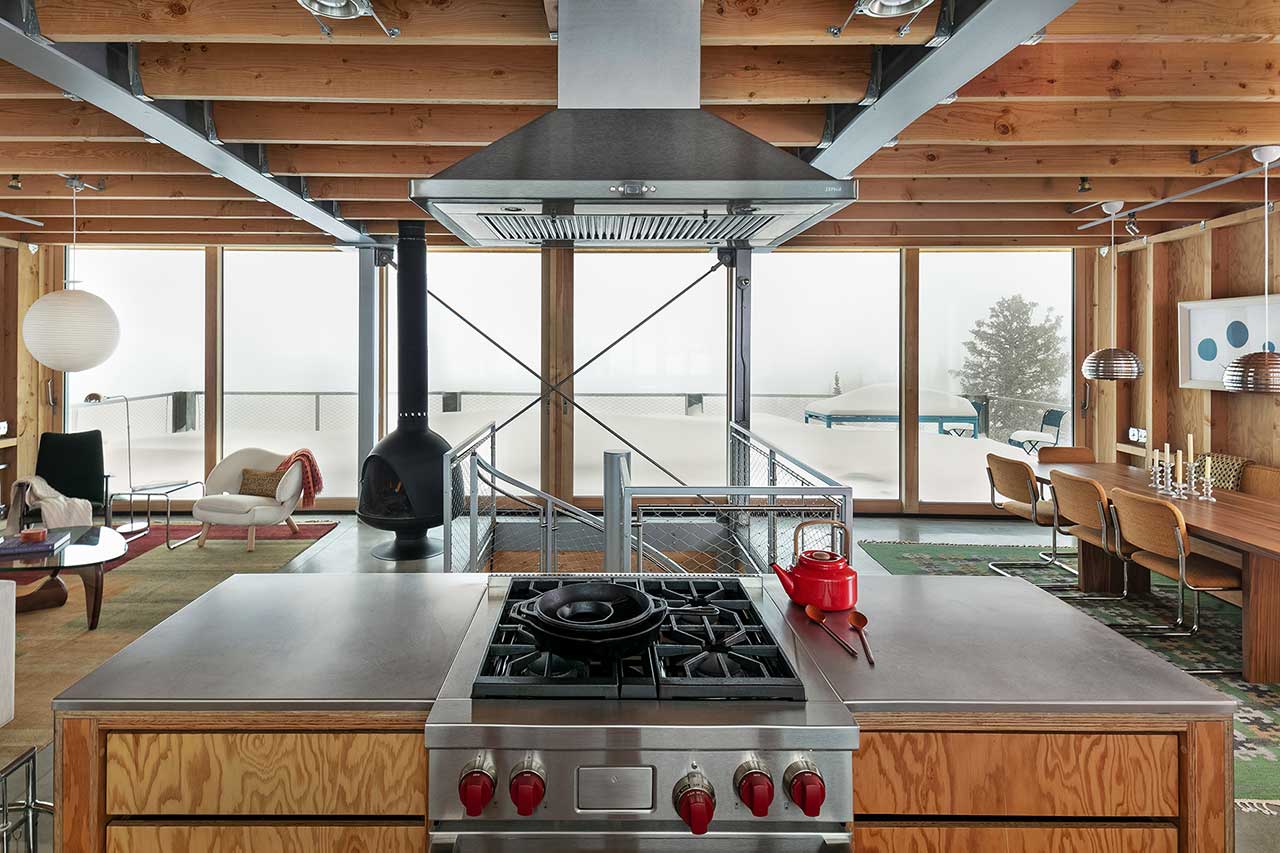 Schemata Architects Designs a Modern Chalet on Powder Mountain in Utah
1/16 Photos
2/16 Photos
3/16 Photos
4/16 Photos
5/16 Photos
6/16 Photos
7/16 Photos
8/16 Photos
9/16 Photos
10/16 Photos
11/16 Photos
12/16 Photos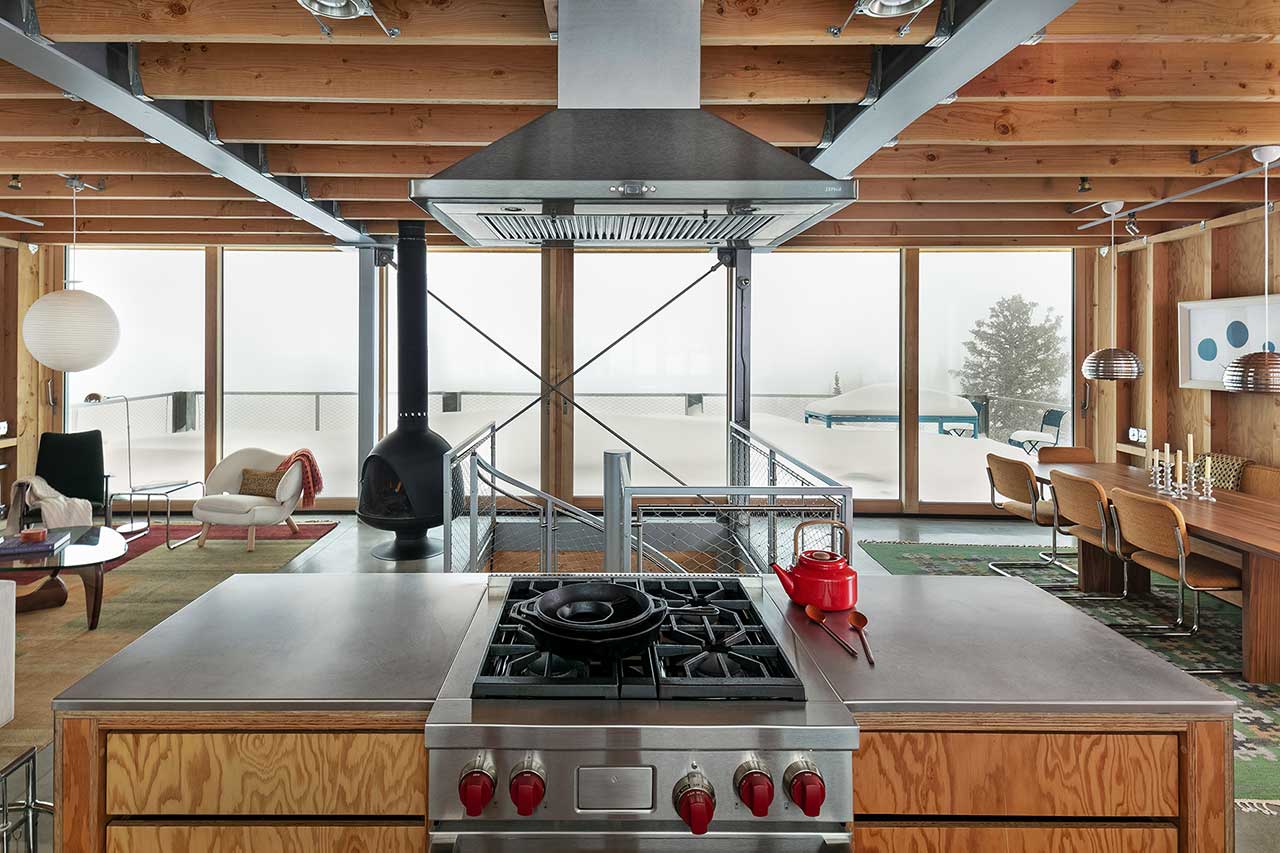 13/16 Photos
14/16 Photos
15/16 Photos
16/16 Photos
Located in a natural park in Utah, this modern Chalet on Powder Mountain is nestled on a slight slope with picturesque views and easy access to skiing, making it an ideal getaway. The two-story structure, designed by Tokyo-based Jo Nagasaka of Schemata Architects in collaboration with local firm Lloyd Architects, comprises a lower floor built with steel frames and a highly insulated wooden structure placed on top of it. The wooden exterior complements the surrounding natural landscape during the warmer months and evokes a warm, cozy feeling when blanketed with snow.
The chalet's prime location welcomes guests from the slopes after they're done skiing and ready for a break. A mud room is a practical entrance to shed ski clothes and gear so they can dry between ski runs. The main bedroom with an ensuite bathroom, as well as three guest bedrooms and two bathrooms, are conveniently located on the same floor for showers and changing clothes before heading upstairs to the communal space.
The upper floor is outfitted with lots of windows that frame the views, which can be enjoyed while getting warm by the fire.
The home's steel and wood structure is left exposed inside with the wood balancing out and adding warmth to the industrial elements.
Photos by Melissa Kelsey.