Alminty3D is a design studio based in Marina Del Rey, CA, founded by Olive (Geman) and Bibo in 2014. Olive is fascinated by maths and geometry. Graduate study in USC Architecture school led her into parametric design and digital fabrication. The intent of the design is to open minds to the simplicity of objects and to encourage minimal and timeless style in life.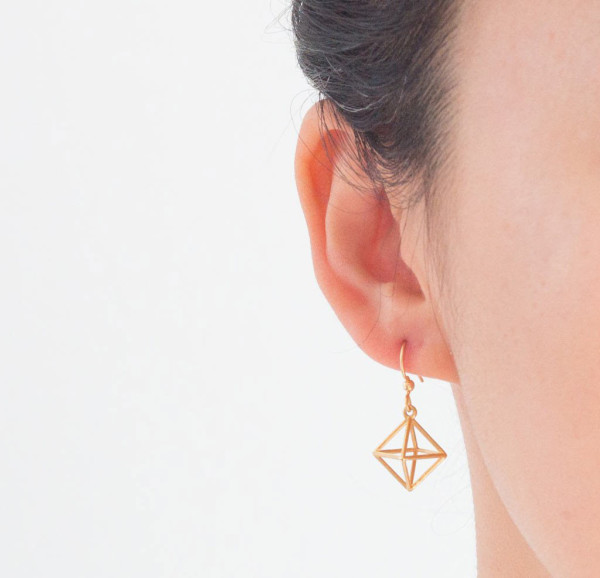 Marja Germans Gard Studio features jewelry collections notable for clean lines and striking details, mixing metals and textures to create looks that are eye-catching but still perfect for everyday wear. The streamlined silhouettes and dramatic details make for an impactful look that pairs equally well with a black jumpsuit or jeans and a moto jacket. All Marja Germans Gard Studio jewelry is made by hand by Marja and her assistant in her small studio in the San Francisco Bay Area. Marja also collaborates with a local independent small business to cast some components of her pieces. Marja uses recycled and fair-mined metals as well as conflict-free or post consumer diamonds whenever possible in her jewelry.
Dynamic and sculptural jewelry, handmade and designed by Samantha Nania. All of the wood used in each piece comes from the wood cutoffs from furniture, flooring and cabinetry companies. Each design is simplistic in form, but always makes a noticable statement.
Sign up for the Adorn Milk newsletter here. Also, follow Adorn Milk on Twitter, Instagram, Pinterest and Facebook too!