Just last year, designer Sebastian Errazuriz was invited to design watchmaker Audemars Piguet's VIP lounge at Art Basel shows in 2016 in Hong Kong, Basel, and Miami. After that success, they brought him back to do it all again for the launch of Art Basel Hong Kong 2017, where he found inspiration from the forests of the Jura Mountains. Visiting Brassus back in 2015, Errazuriz was taken with the native trees in the Vallée de Joux region and felt their connection to Audemars Piguet. This led to 'Second Nature', a sculpture of a tree that pays homage to the spruces that grow close to where the brand's watches are manufactured.
The sculpture was a long, arduous process that began with the cutting down of a live tree, removing the bark, cutting it down into pieces, gluing it into giant blocks, and then sculpting it using a combination of digital technology and precise manual skills. Slowly, a new tree was brought to life by painstakingly carving away the excess material to reveal a work of art that's typically born perfectly through nature.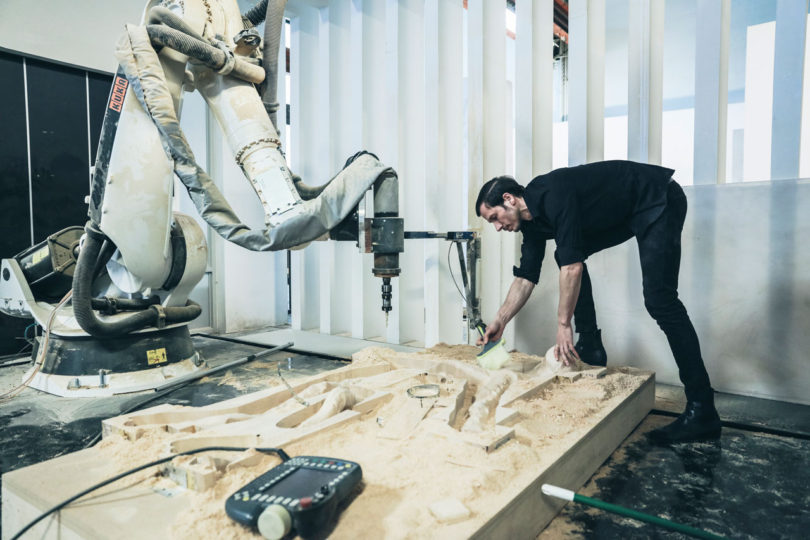 The same laborious precision that Audemars Piguet puts into each and every watch is similar to the planning and care that Errazuriz puts into each project, making the collaboration a perfect partnership.