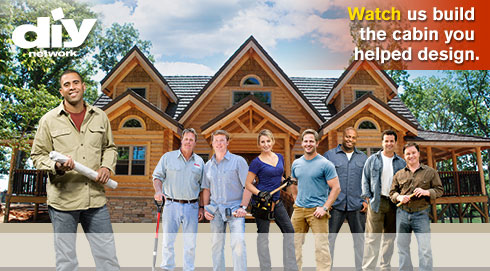 Blog Cabin on DIY Network puts expert bloggers in control of the construction and design (from the exterior to the interior) of a waterfront vacation home and then offers viewers a chance to win it!
Blog Cabin is returning for its second season. This year, host Ahmed Hassan will guide viewers through the building and designing process with a team of expert hosts from the DIY Network using suggestions that came directly from bloggers. Over the past several months millions of experts within the home renovation and design field logged on to vote on over 40 different design features, from the floor plan to the lighting to the paint colors in each room.
Blog Cabin airs Thursdays at 9 pm on DIY starting Thursday, August 14th.
Check out the official site to see time-elapsed photos of construction, a blog from the show host, and more: