See Inside the New Art-Filled Offices of JAY-Z's Roc Nation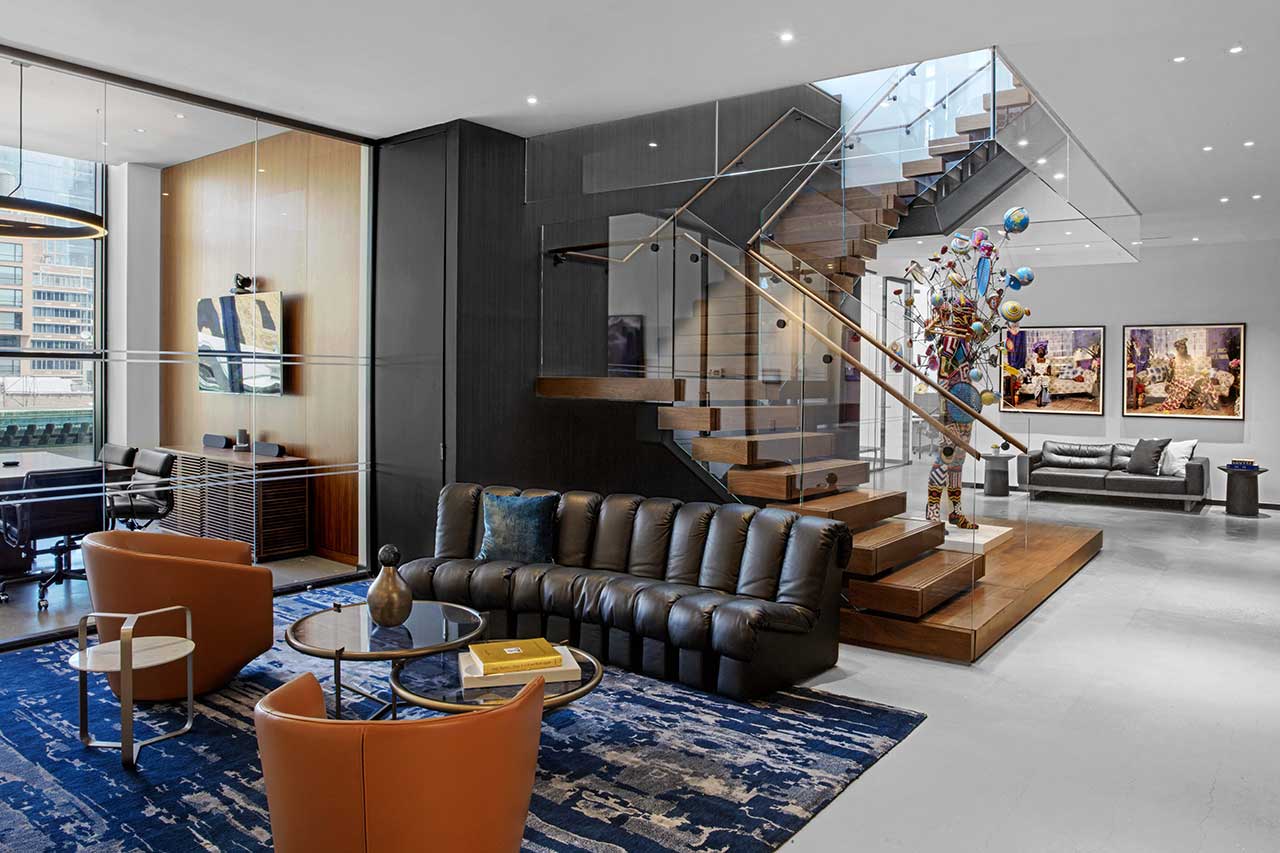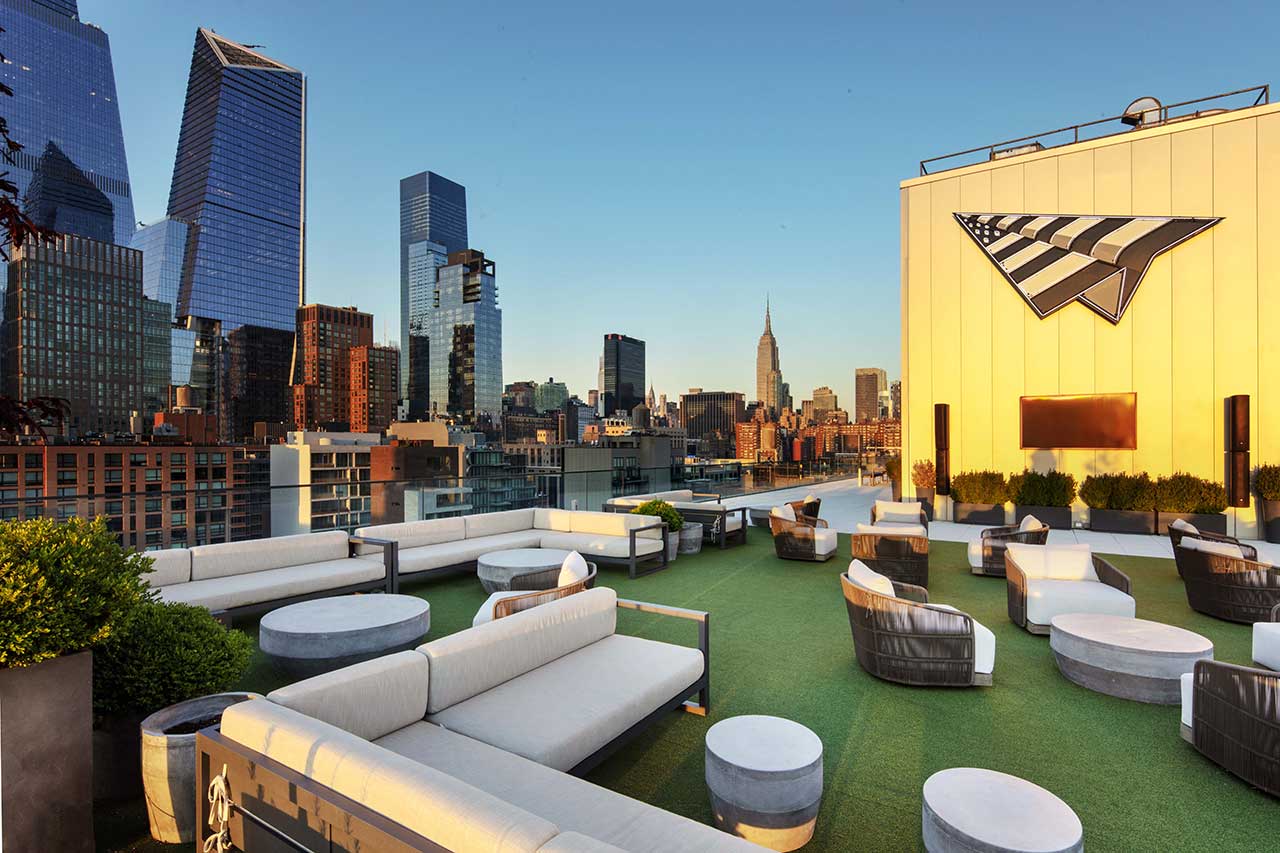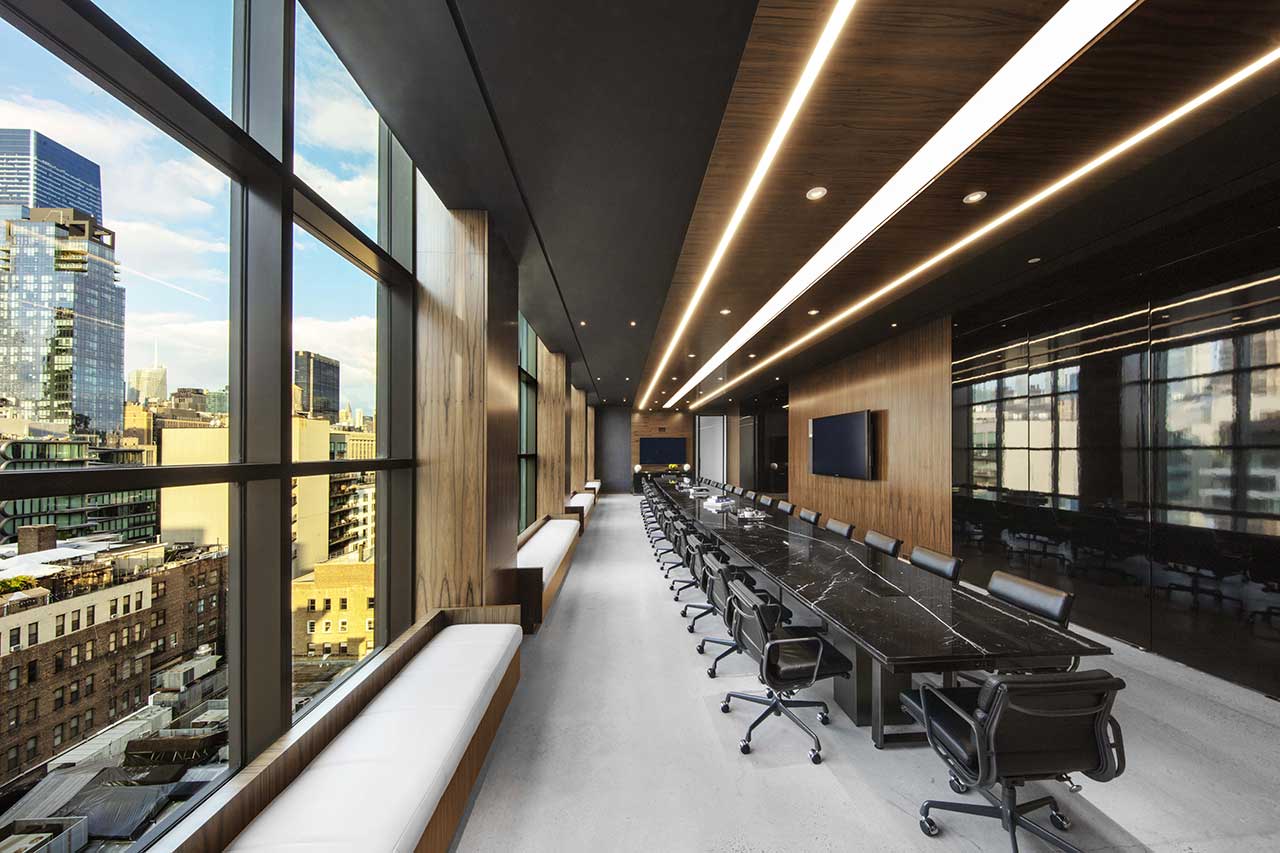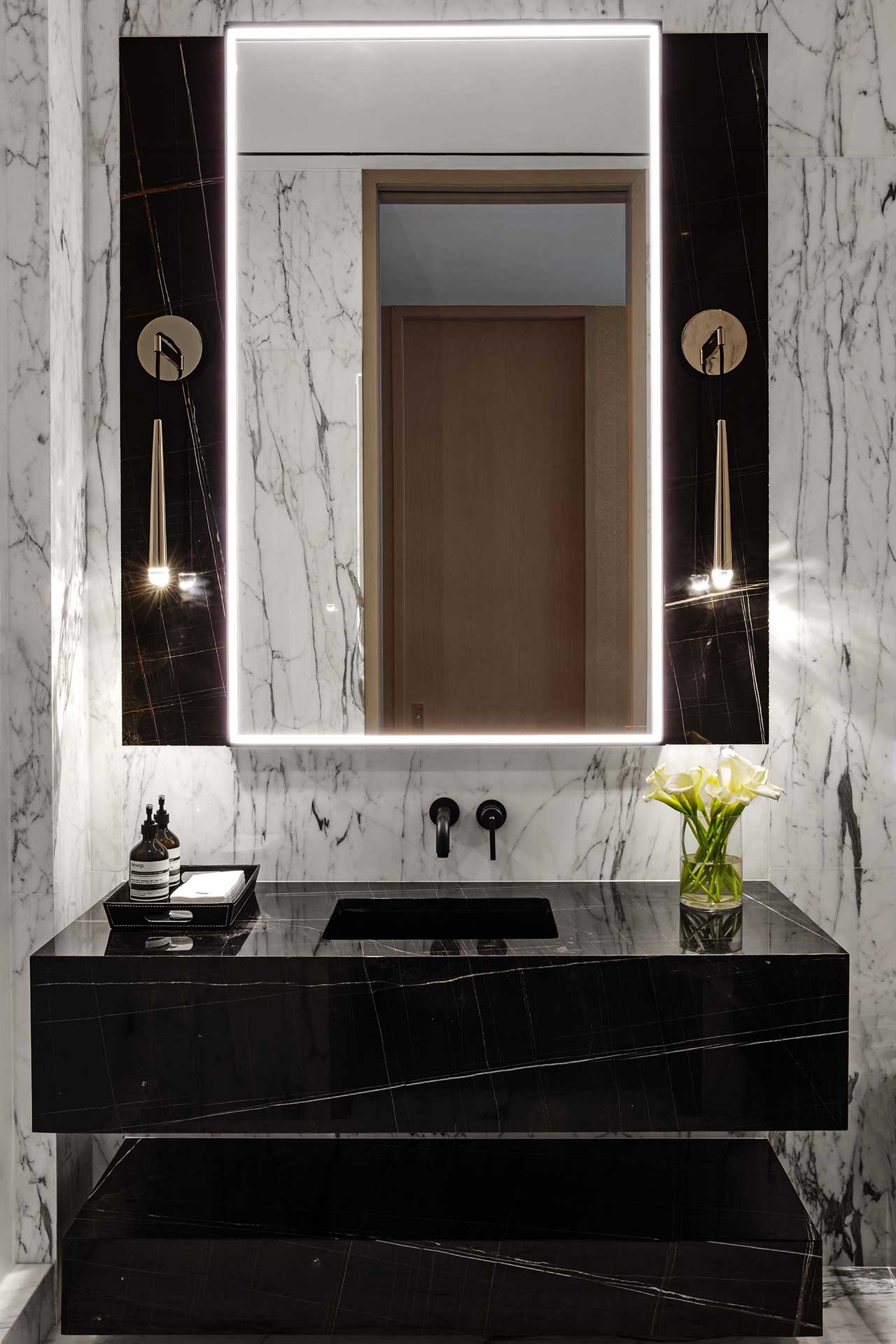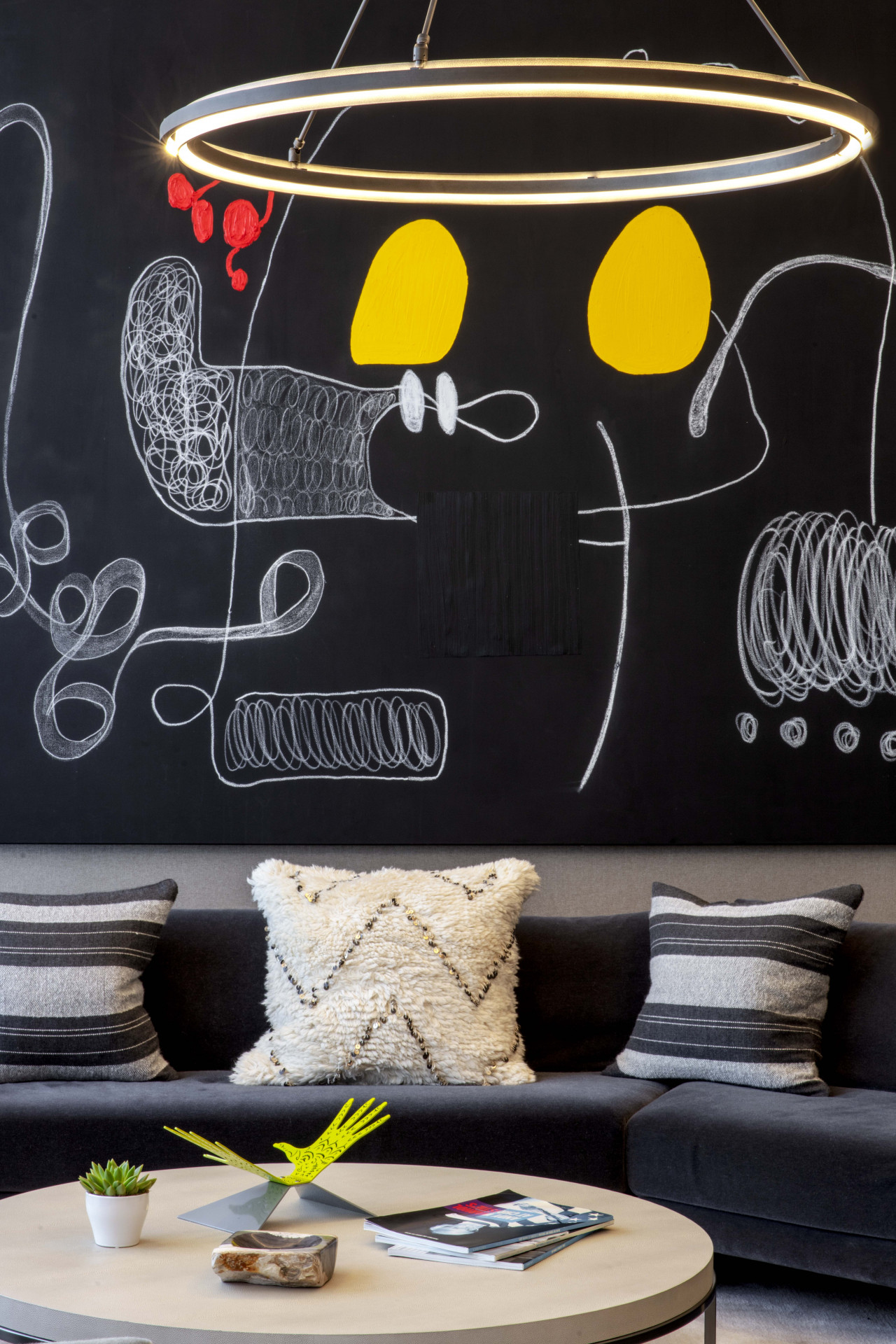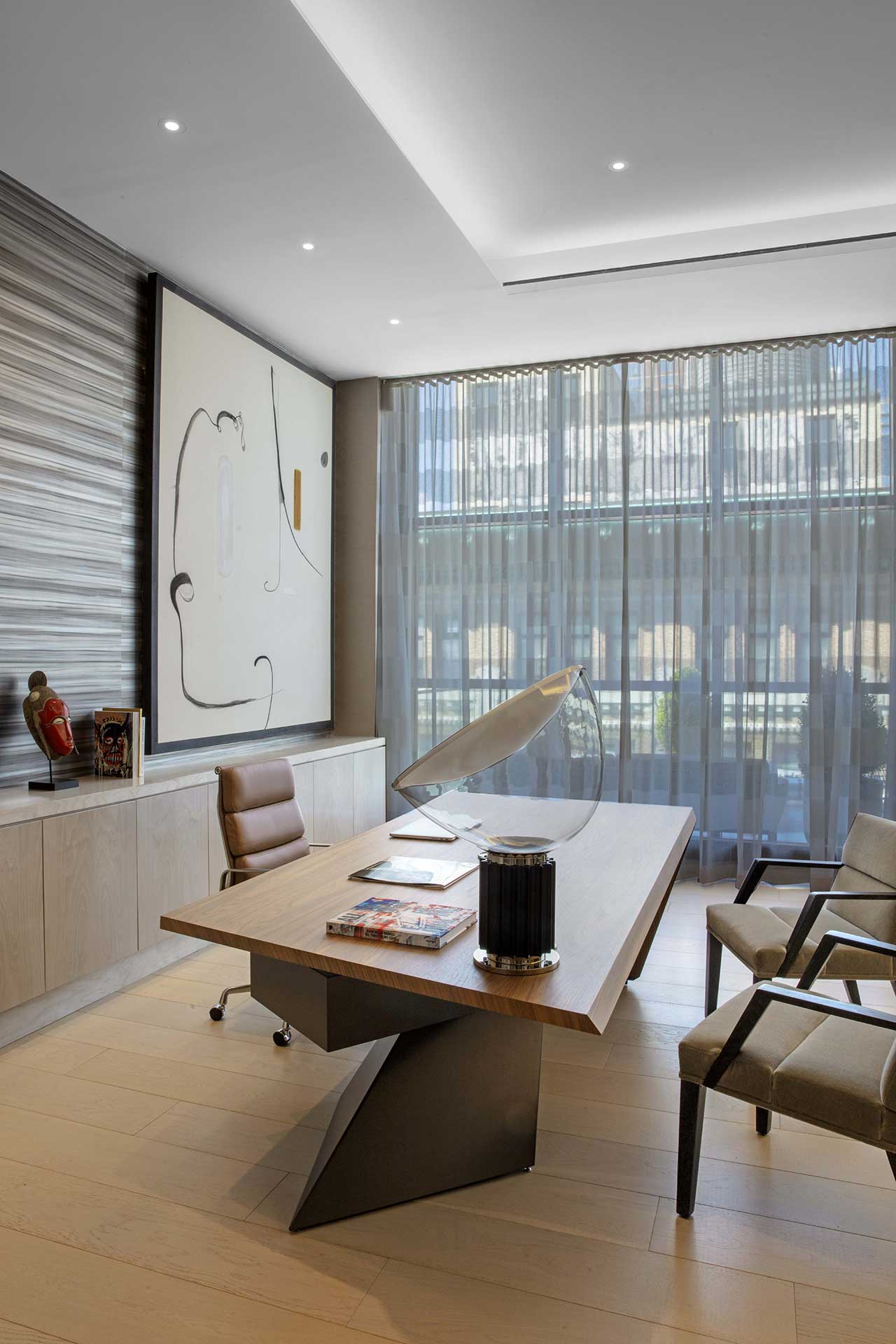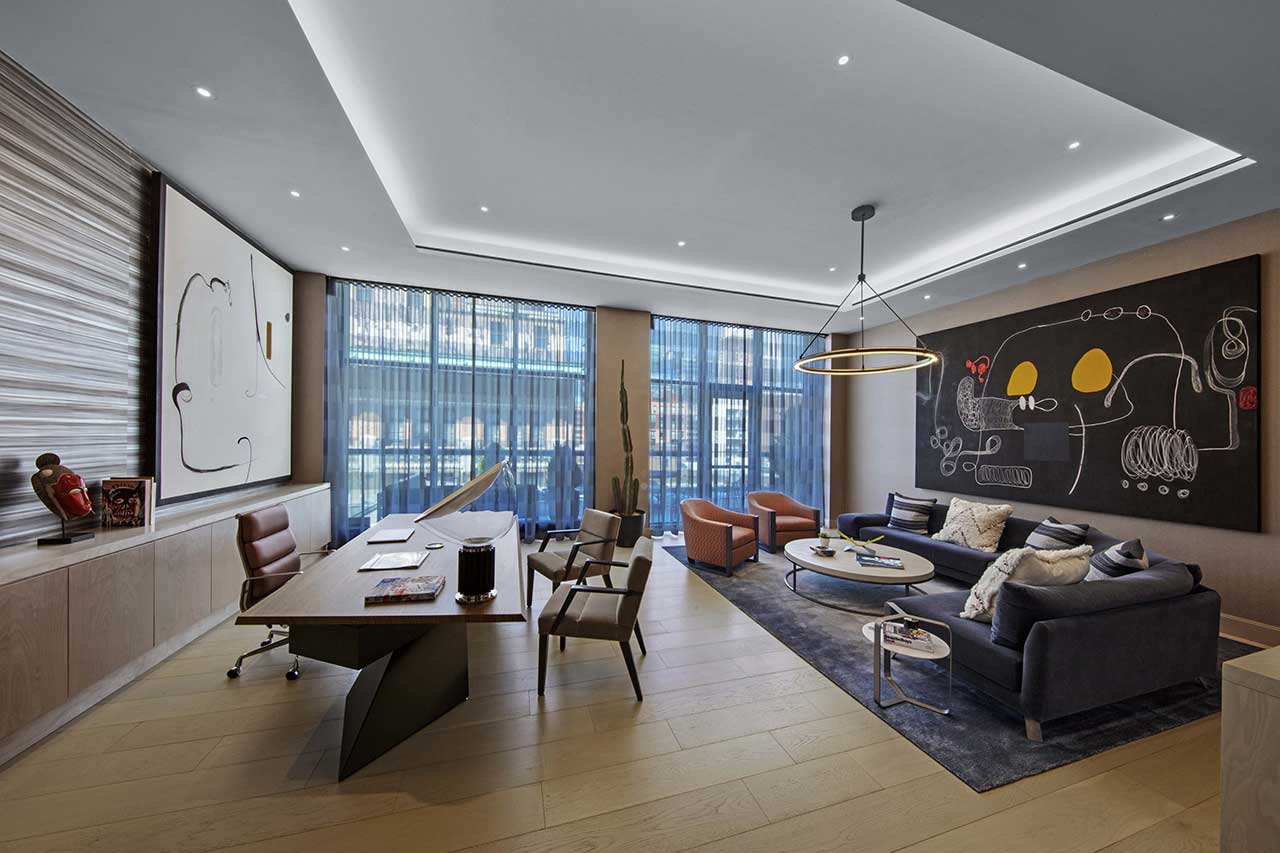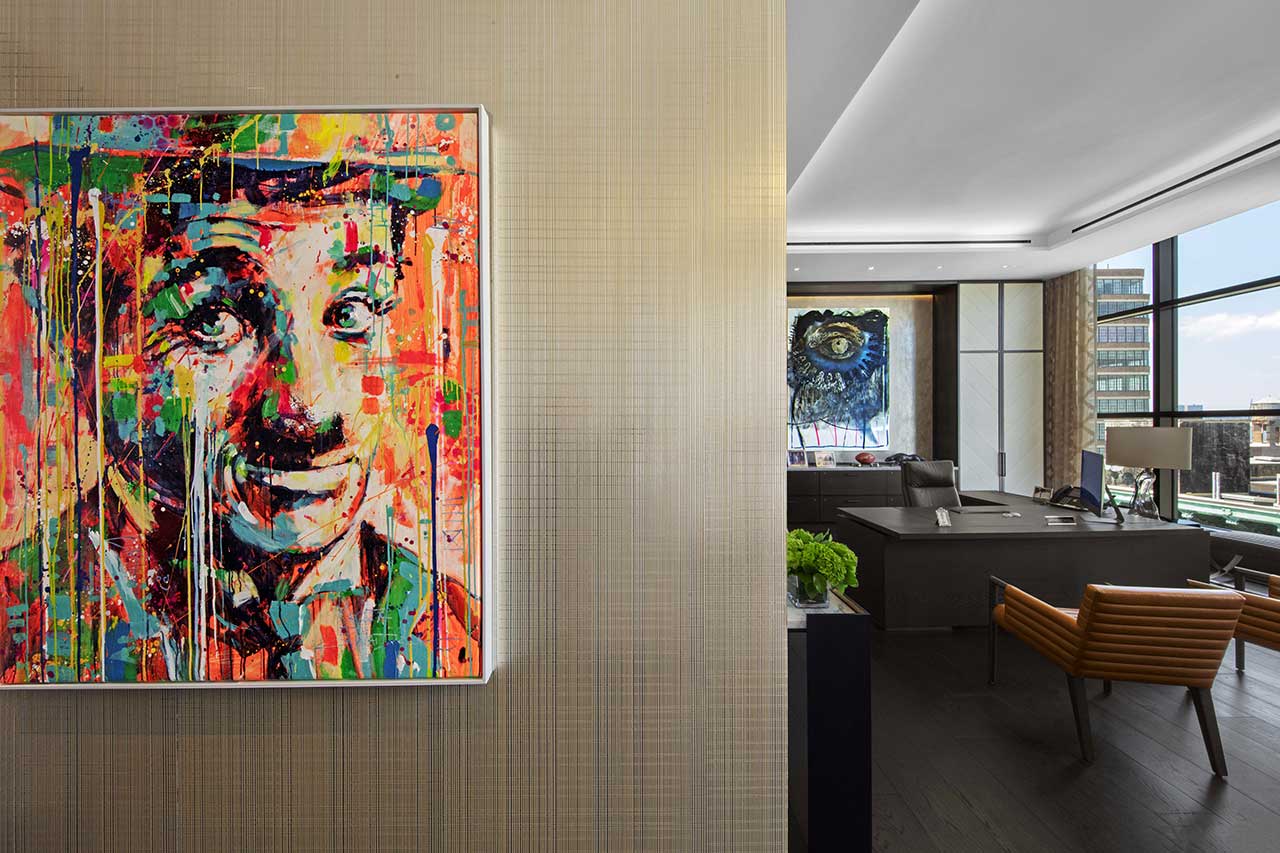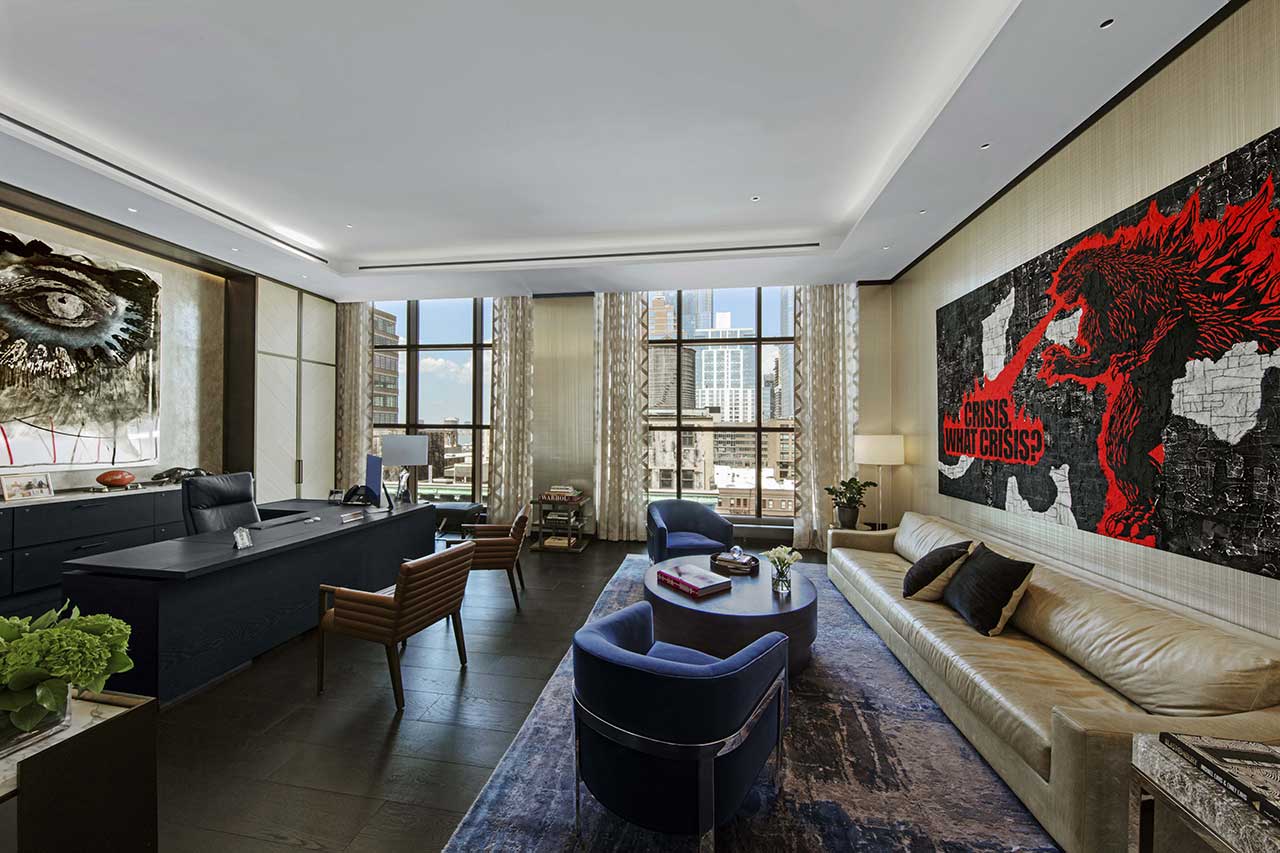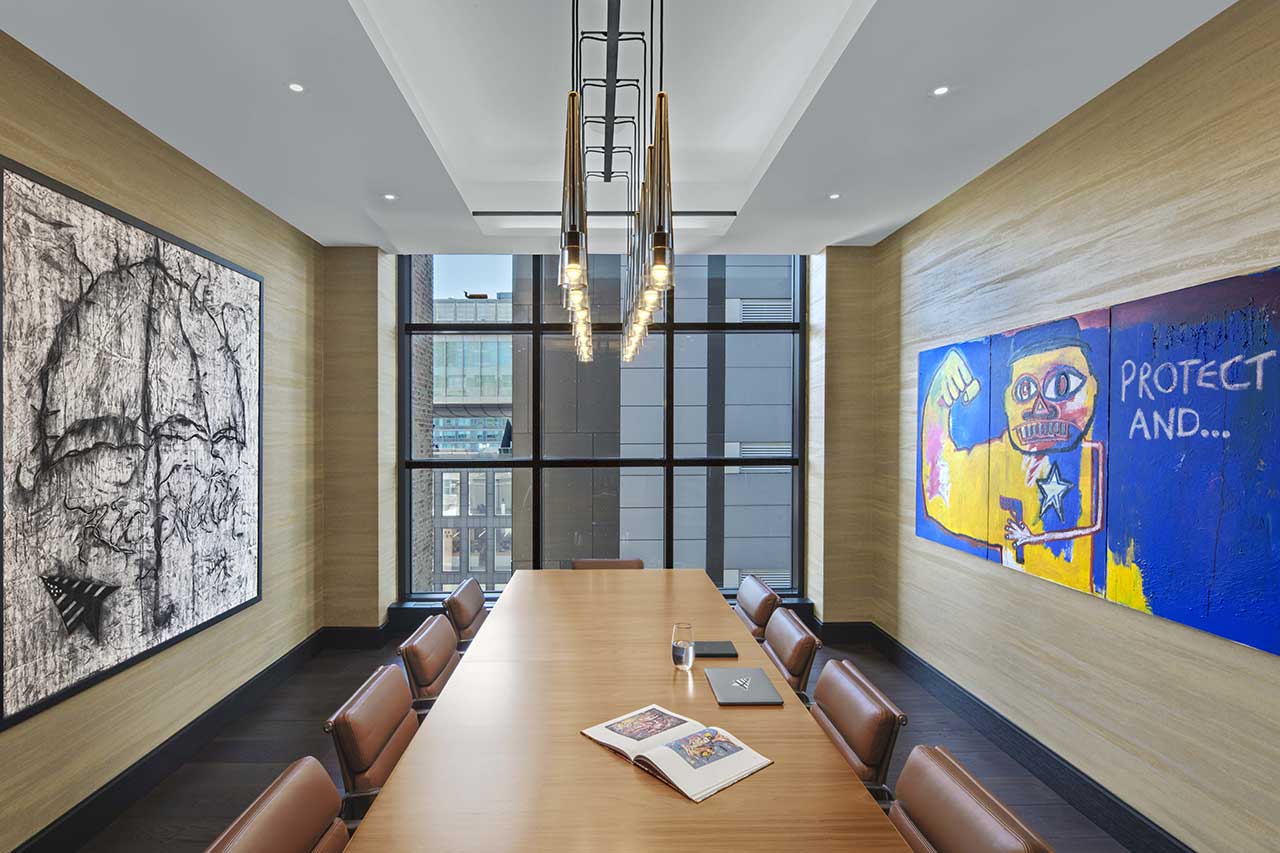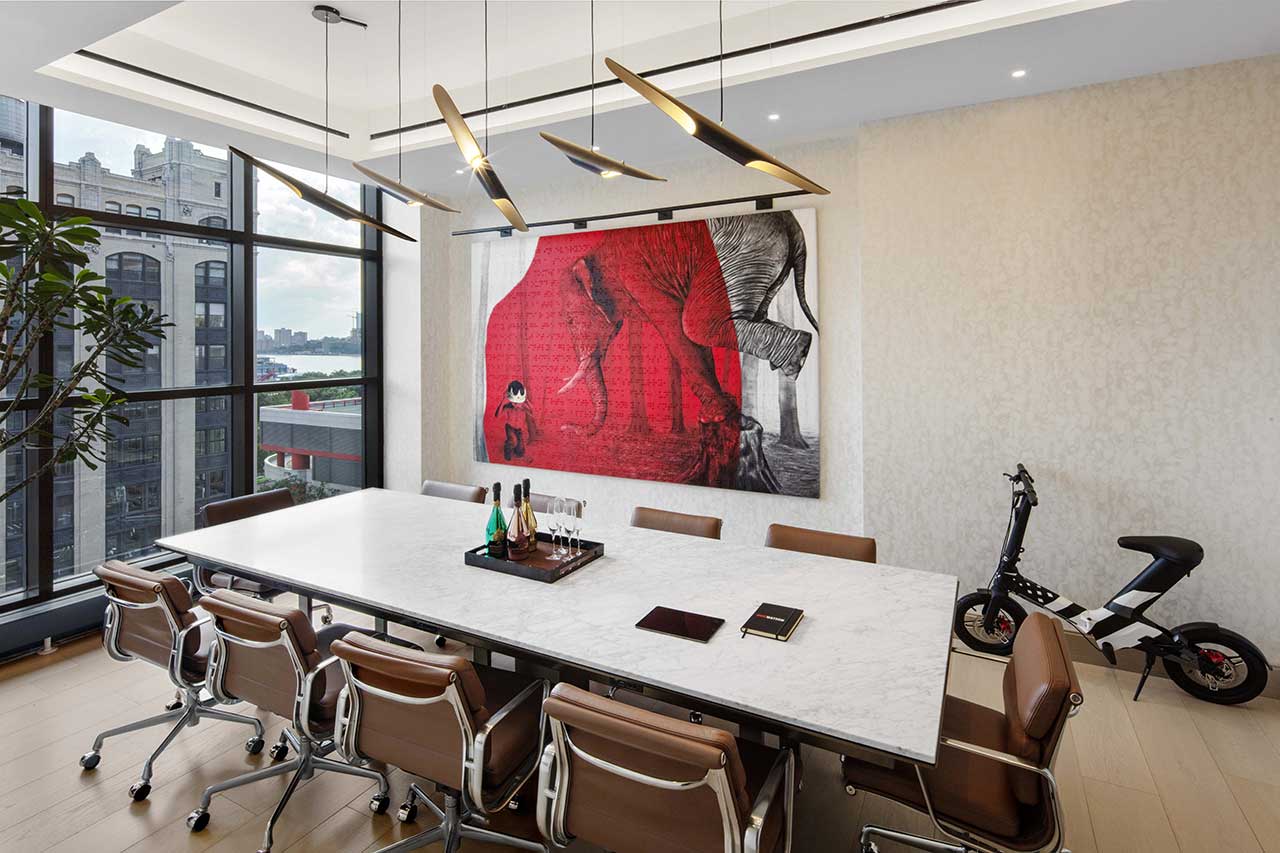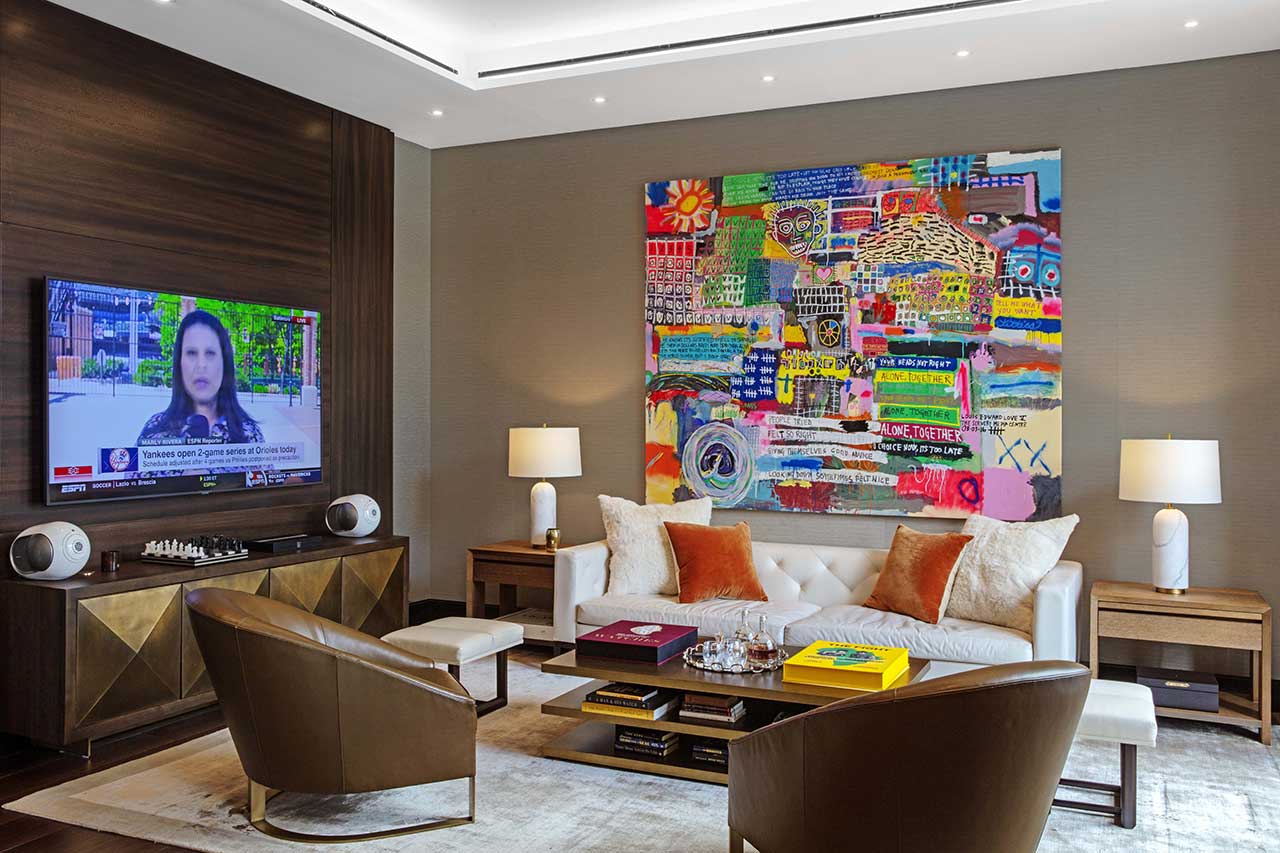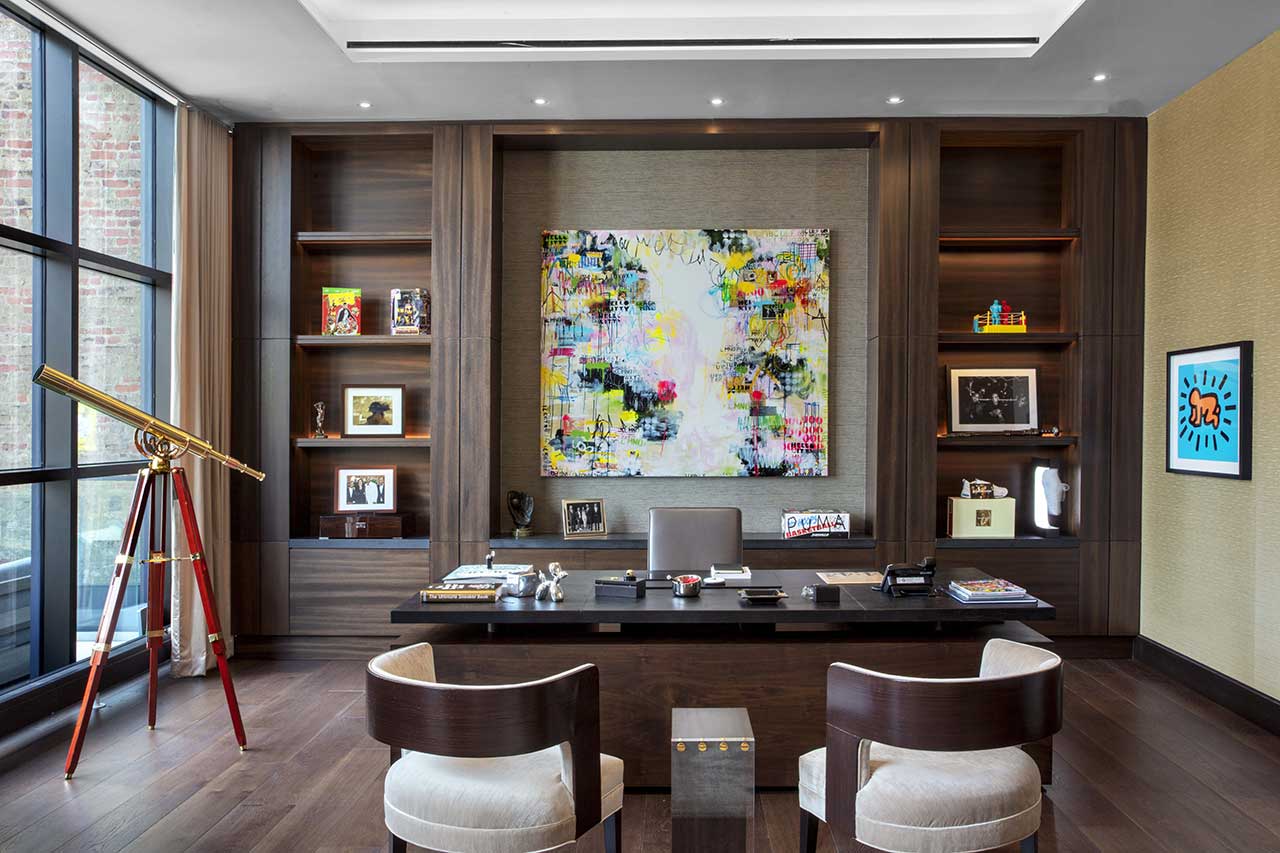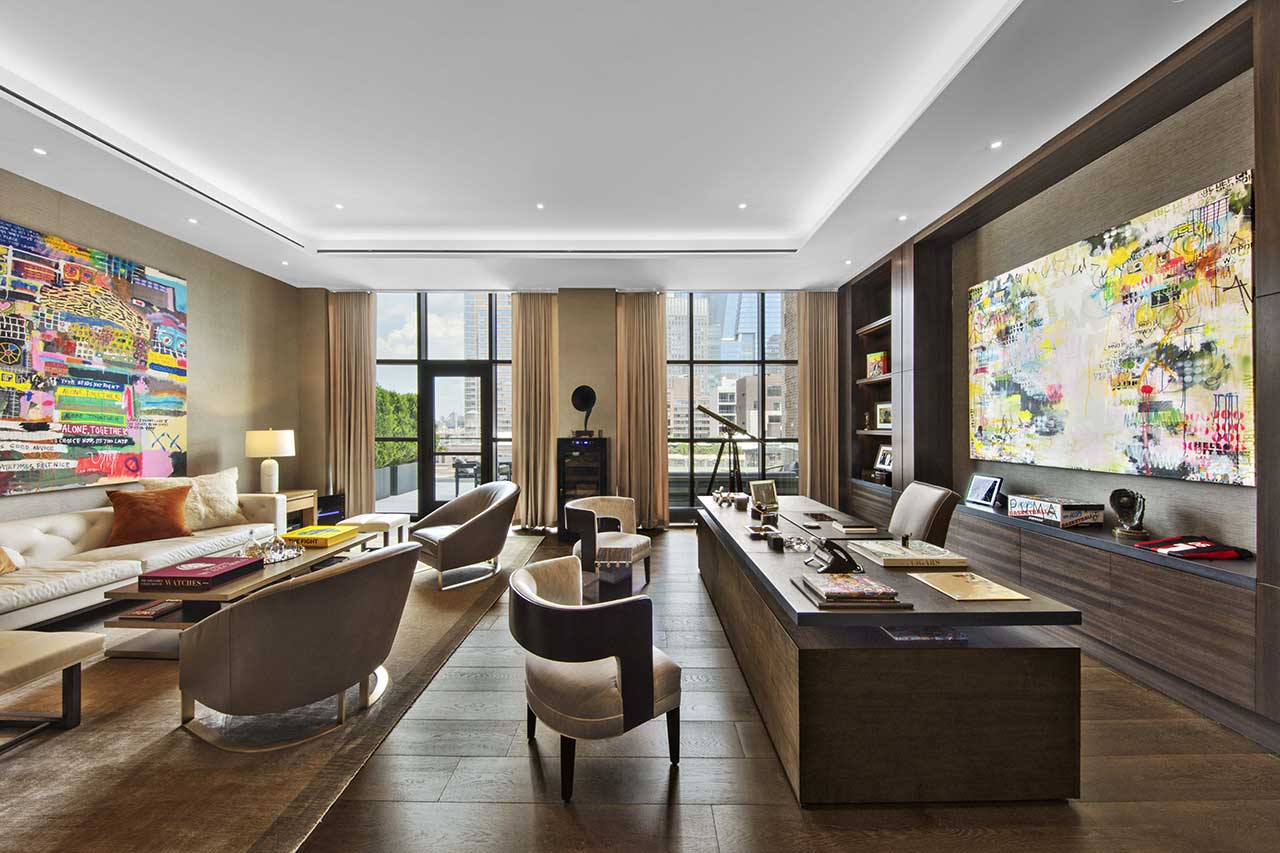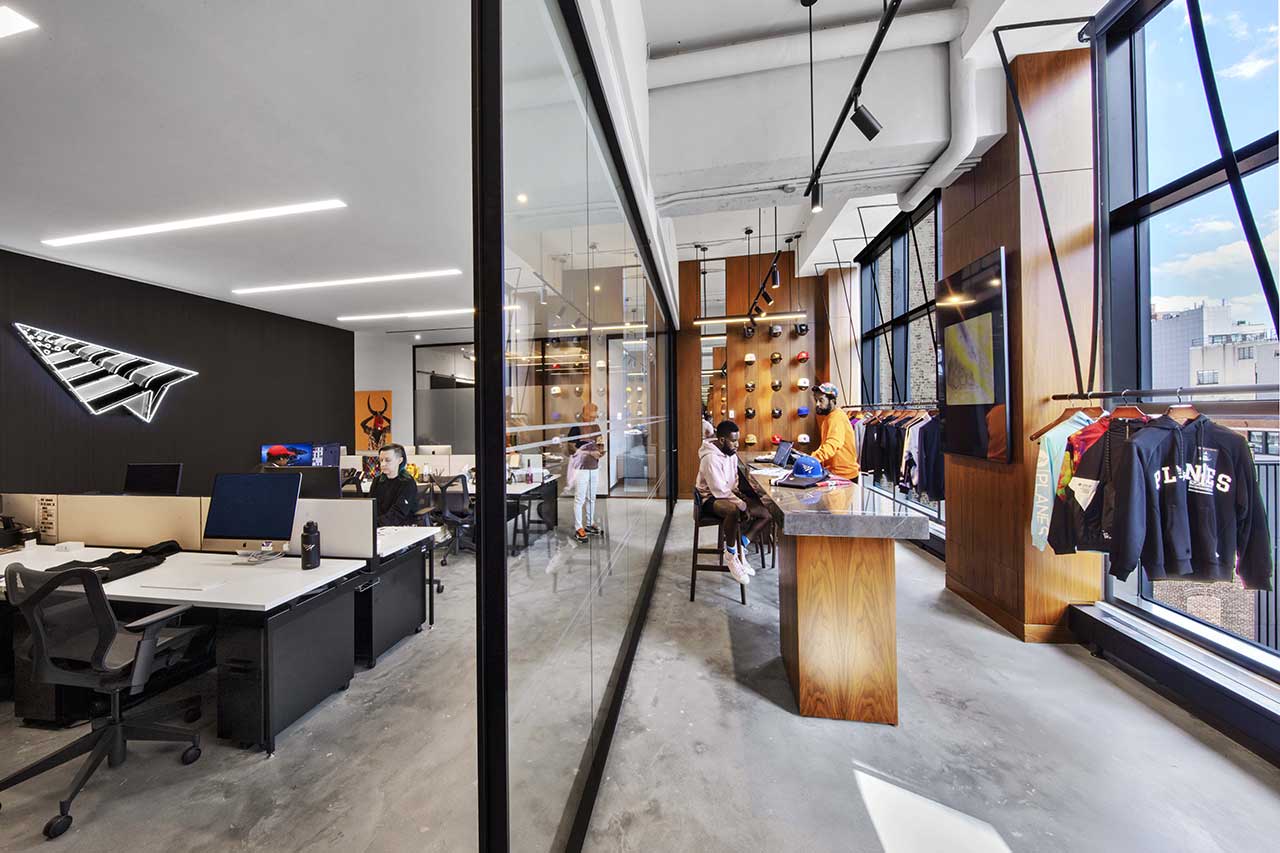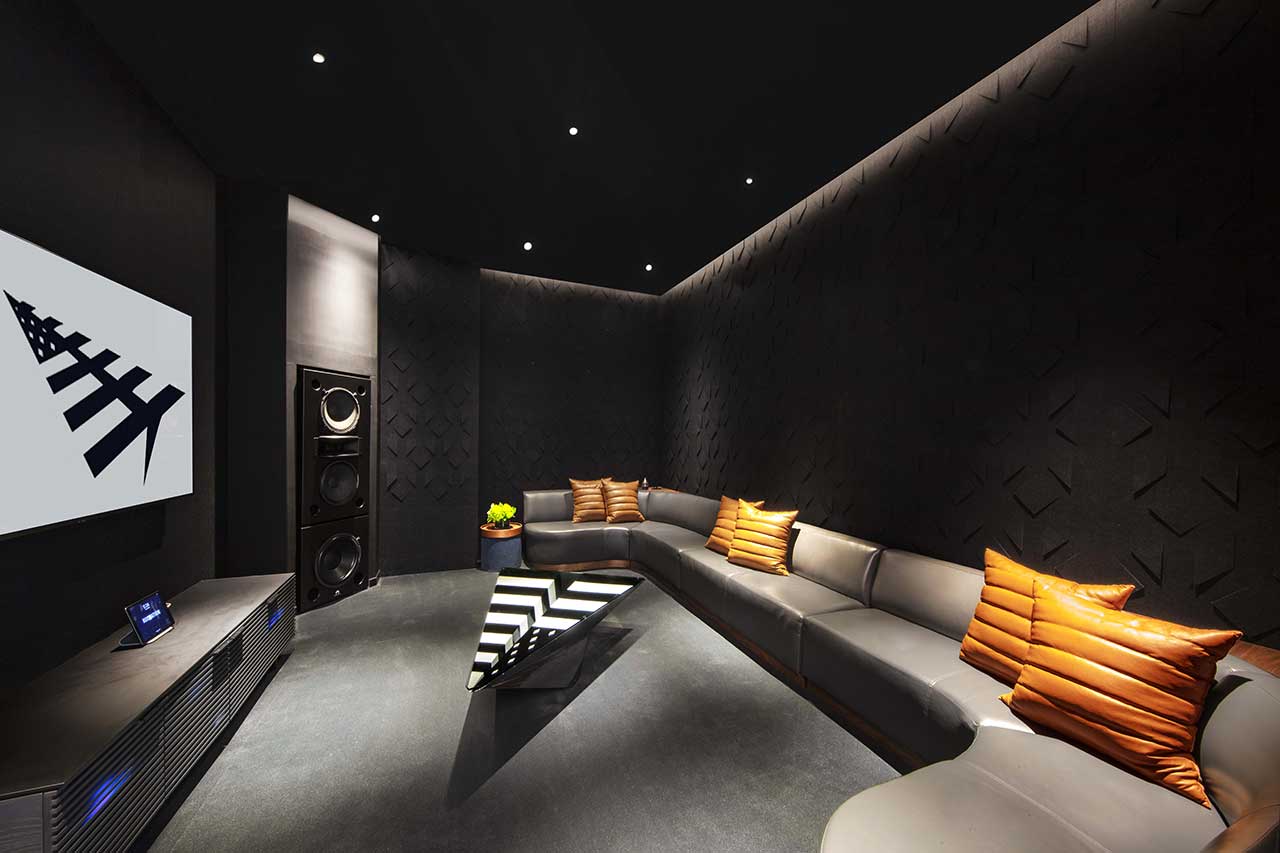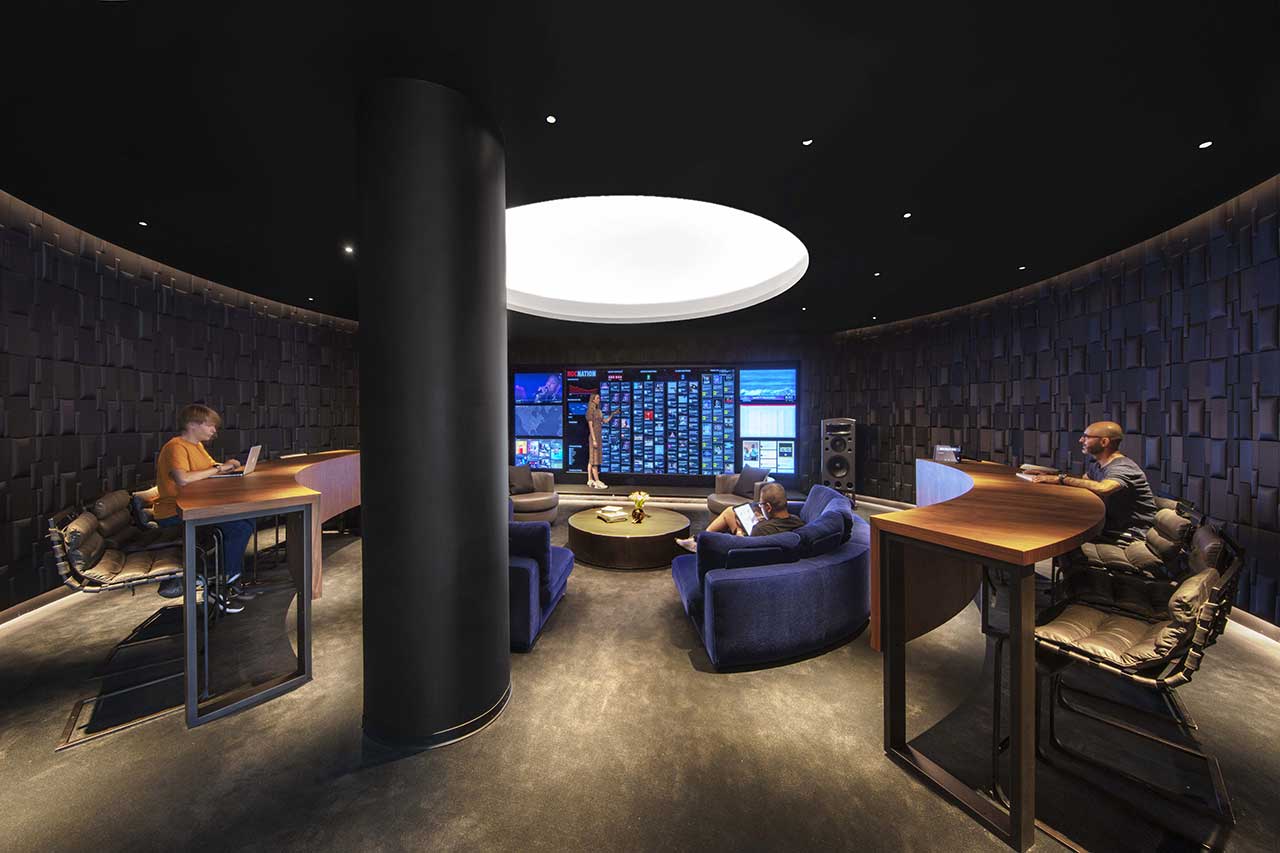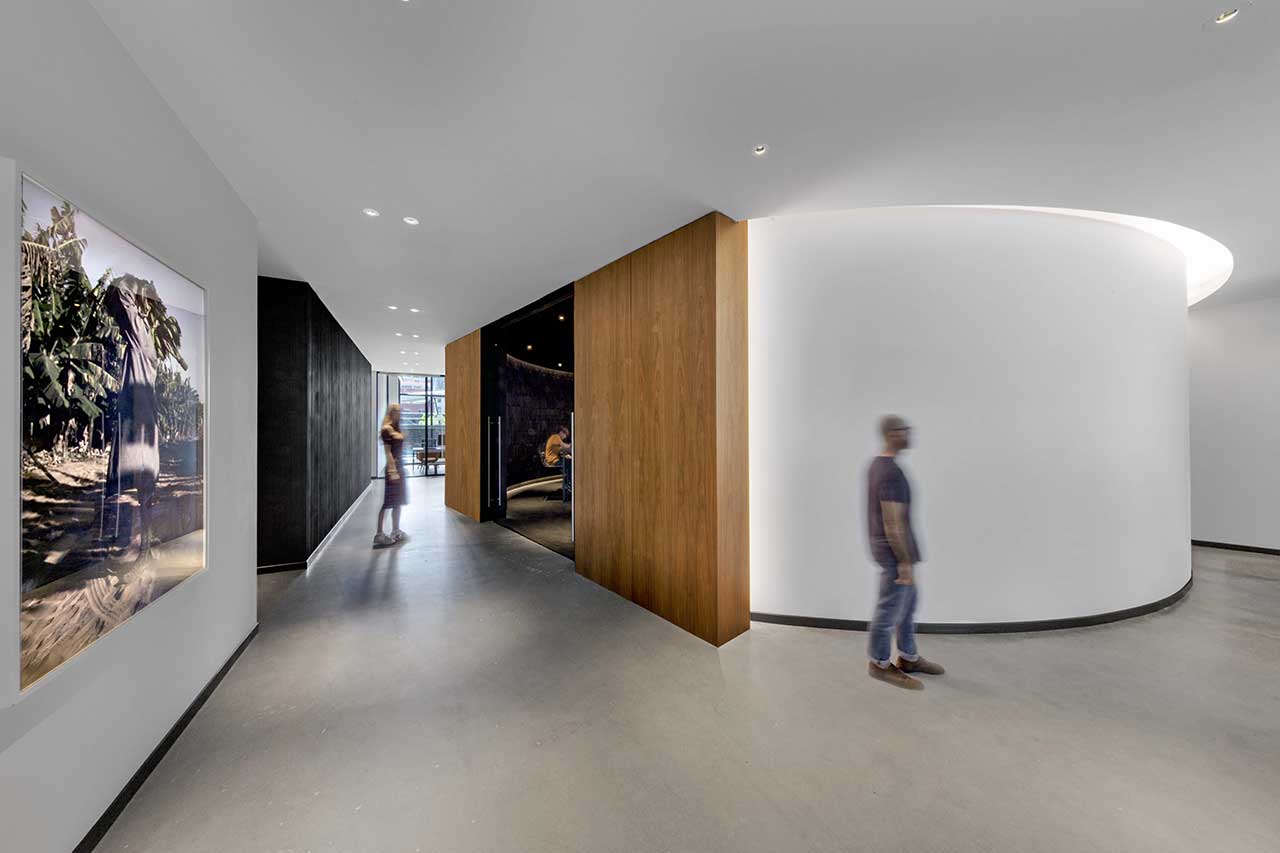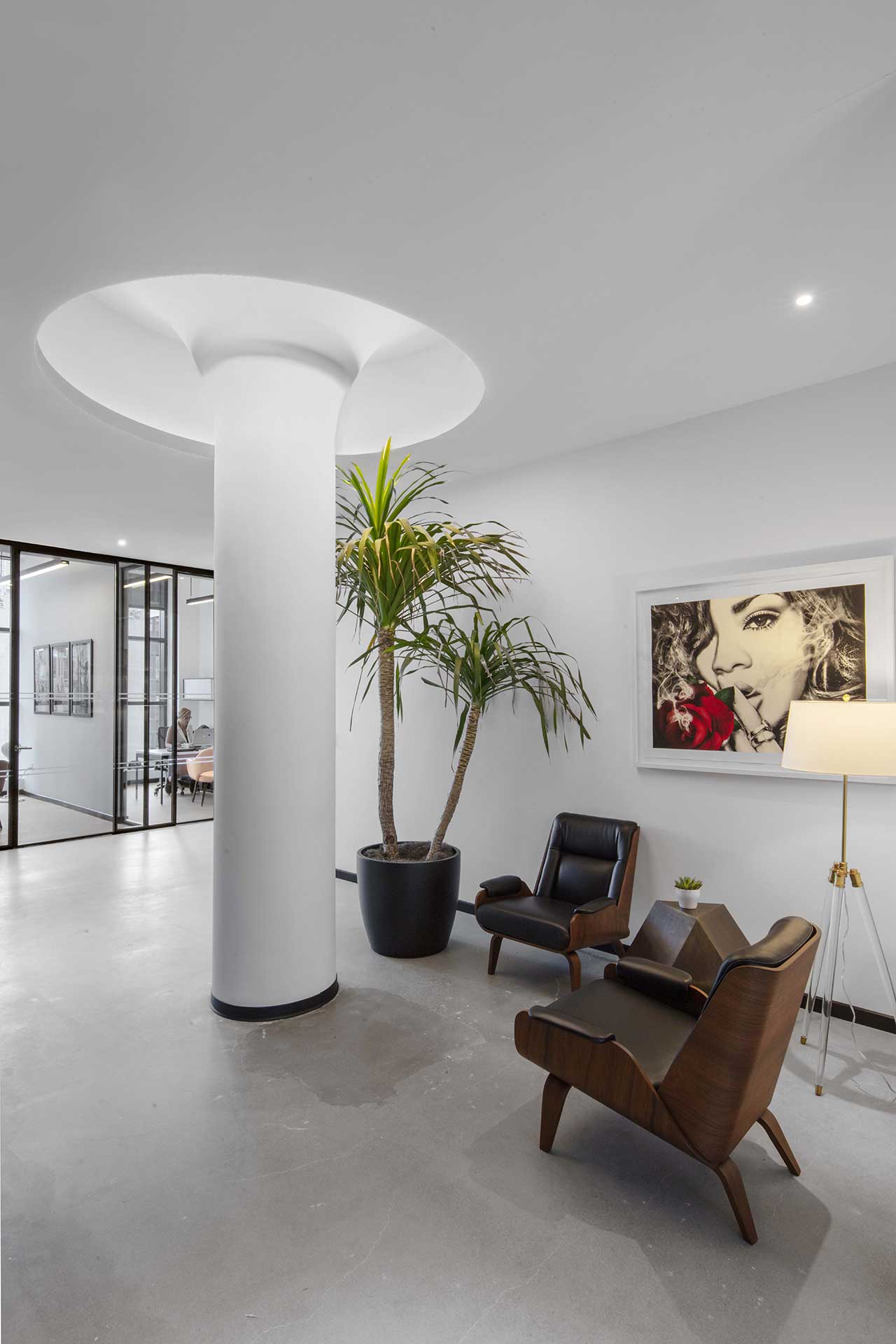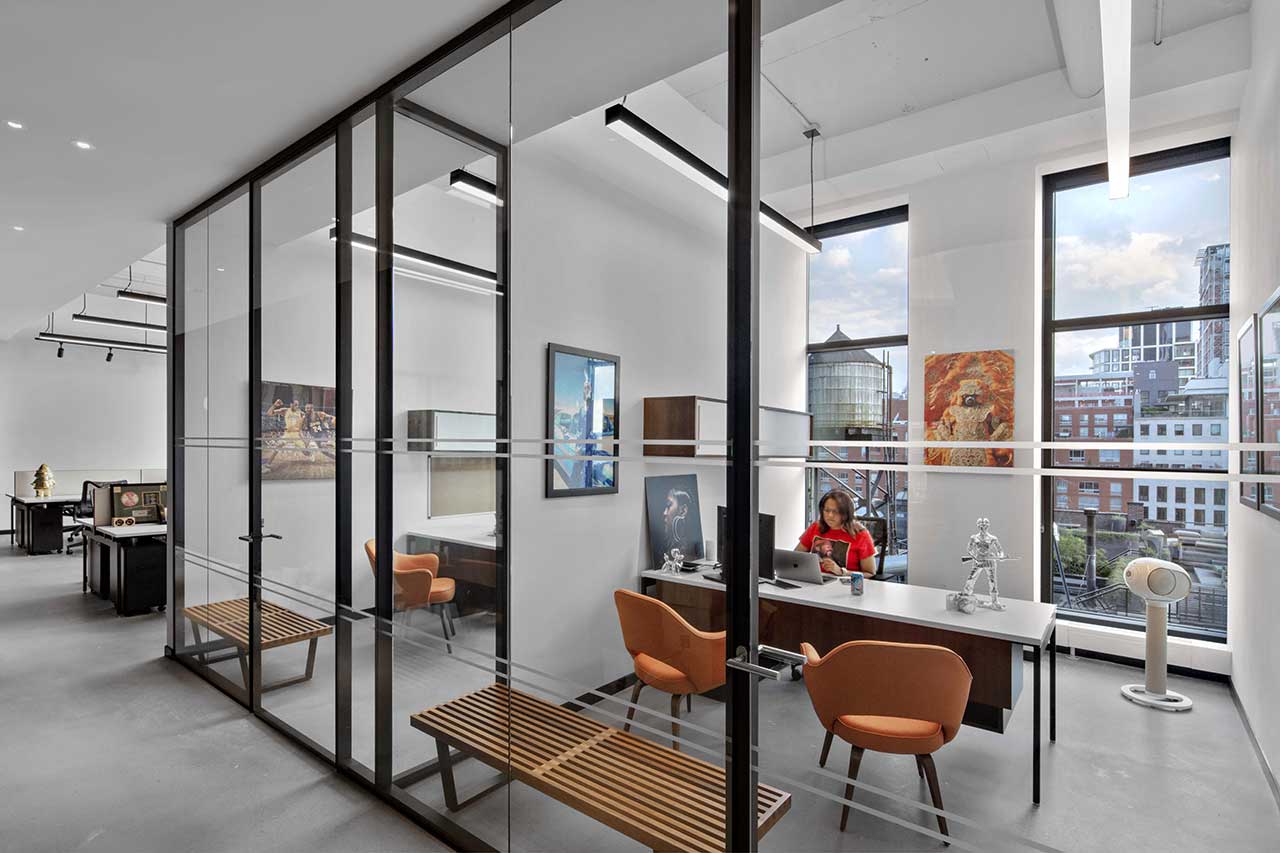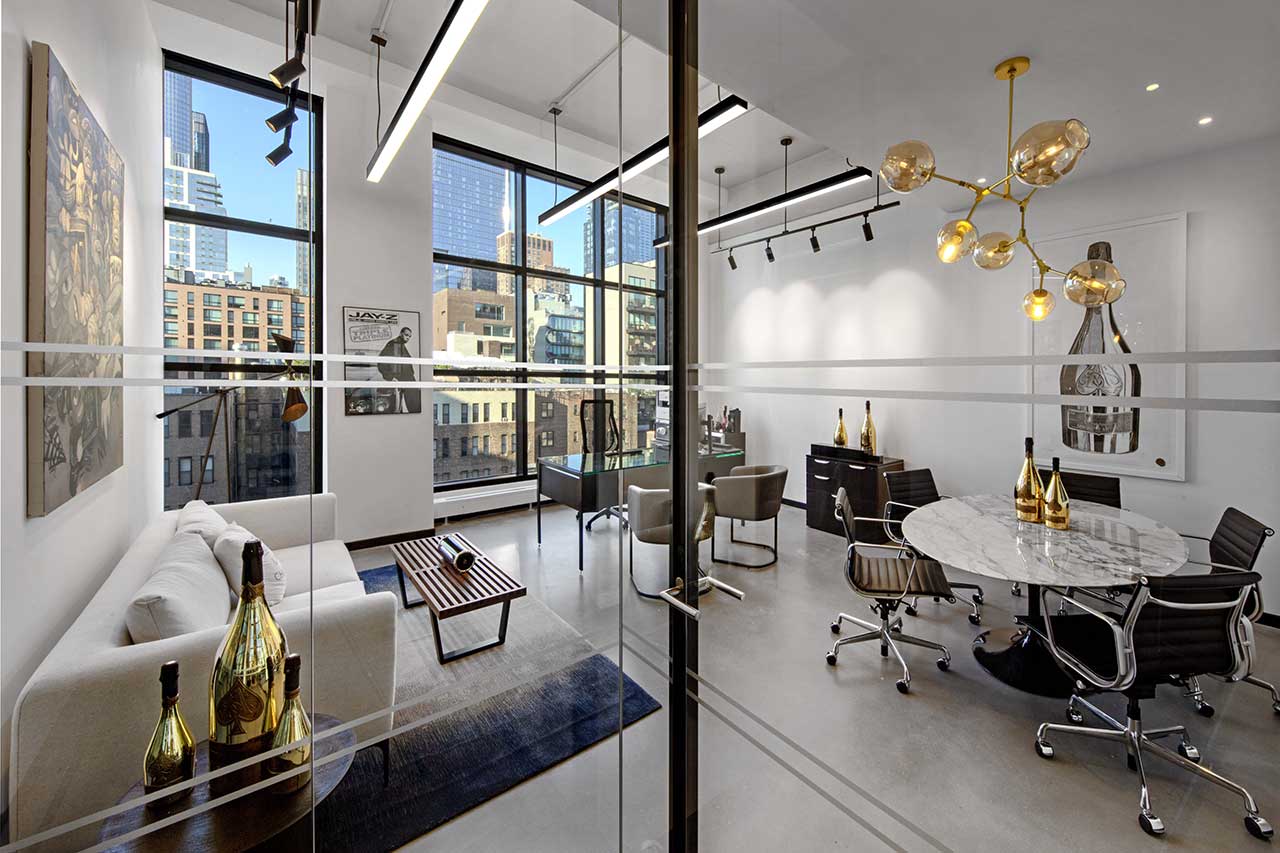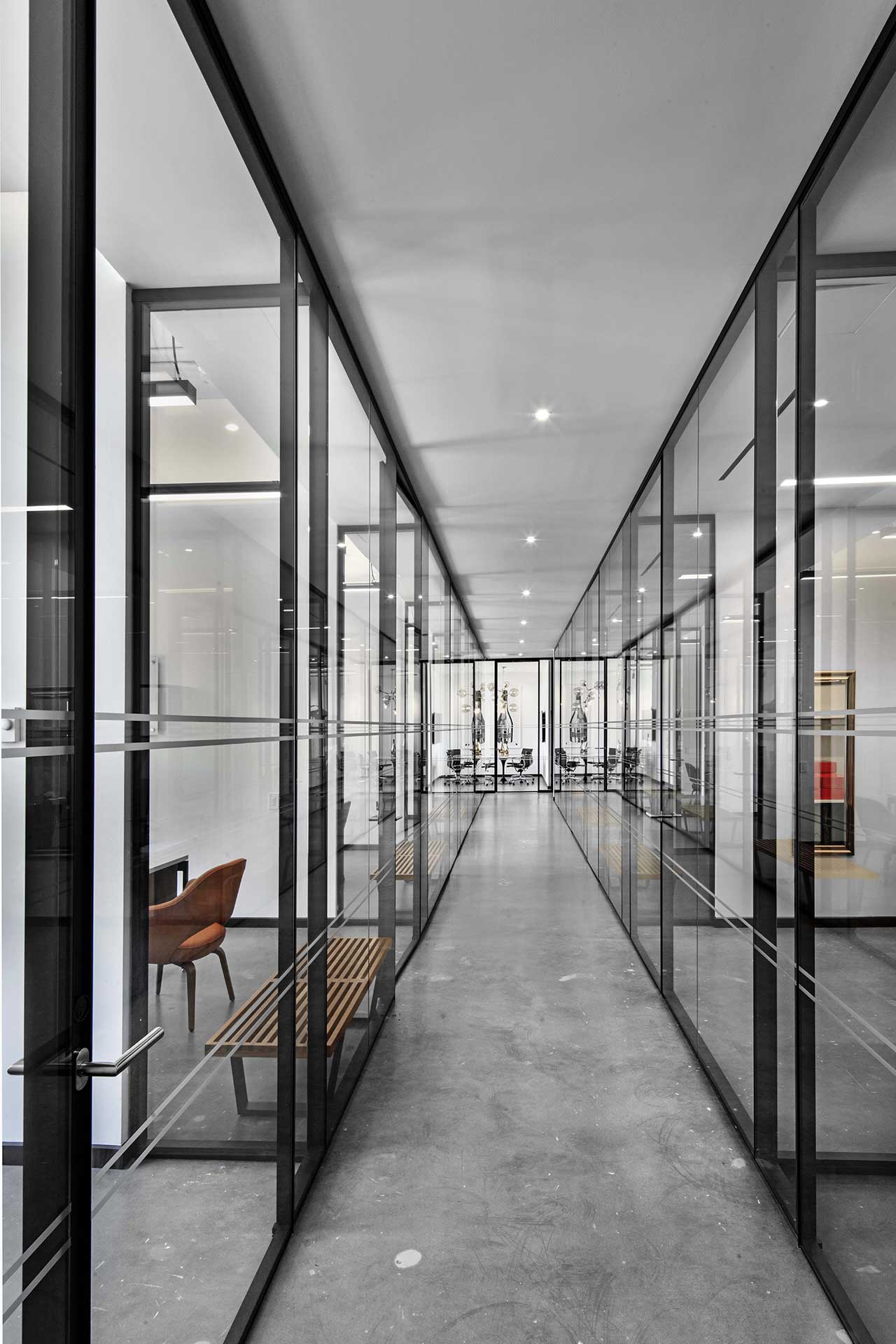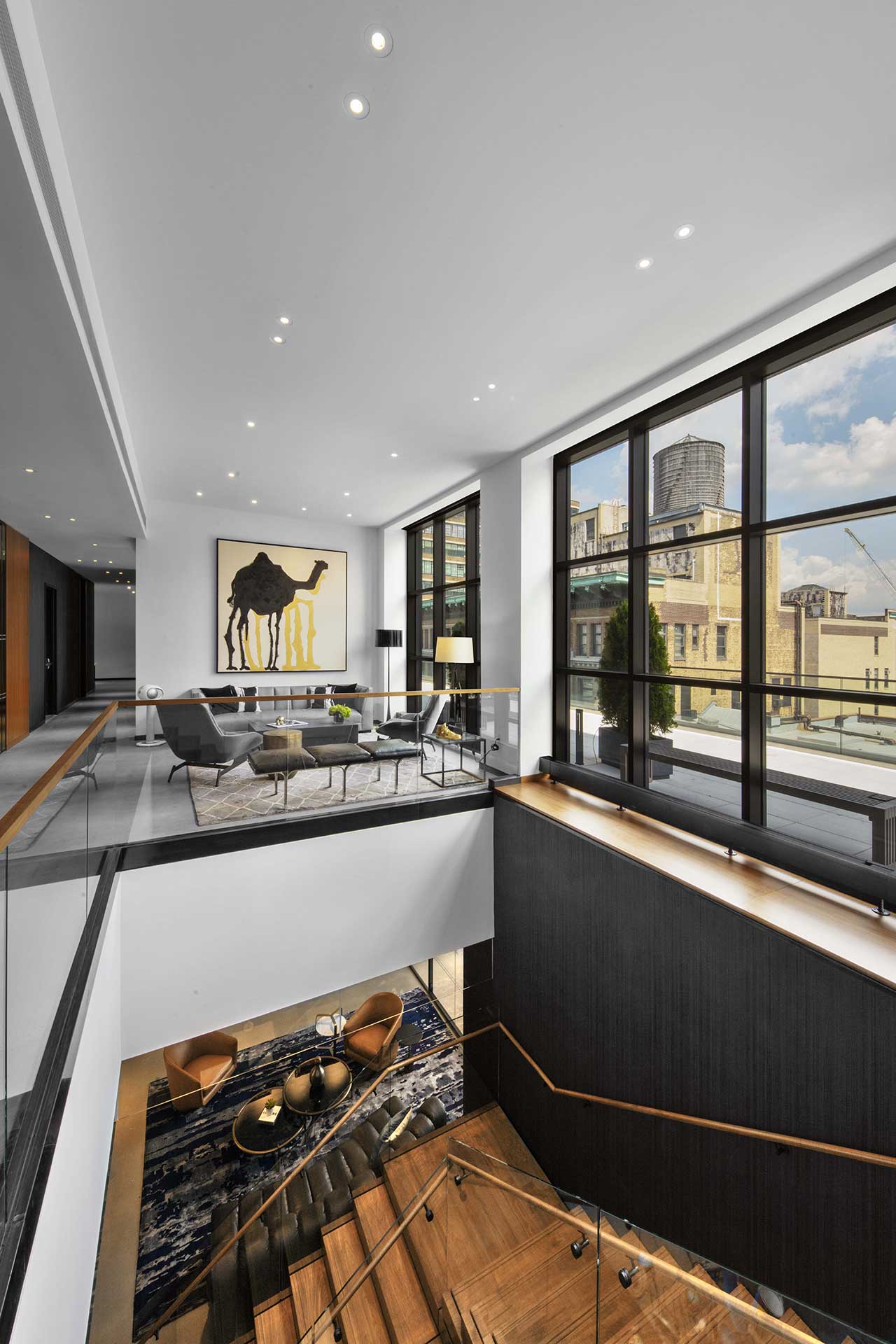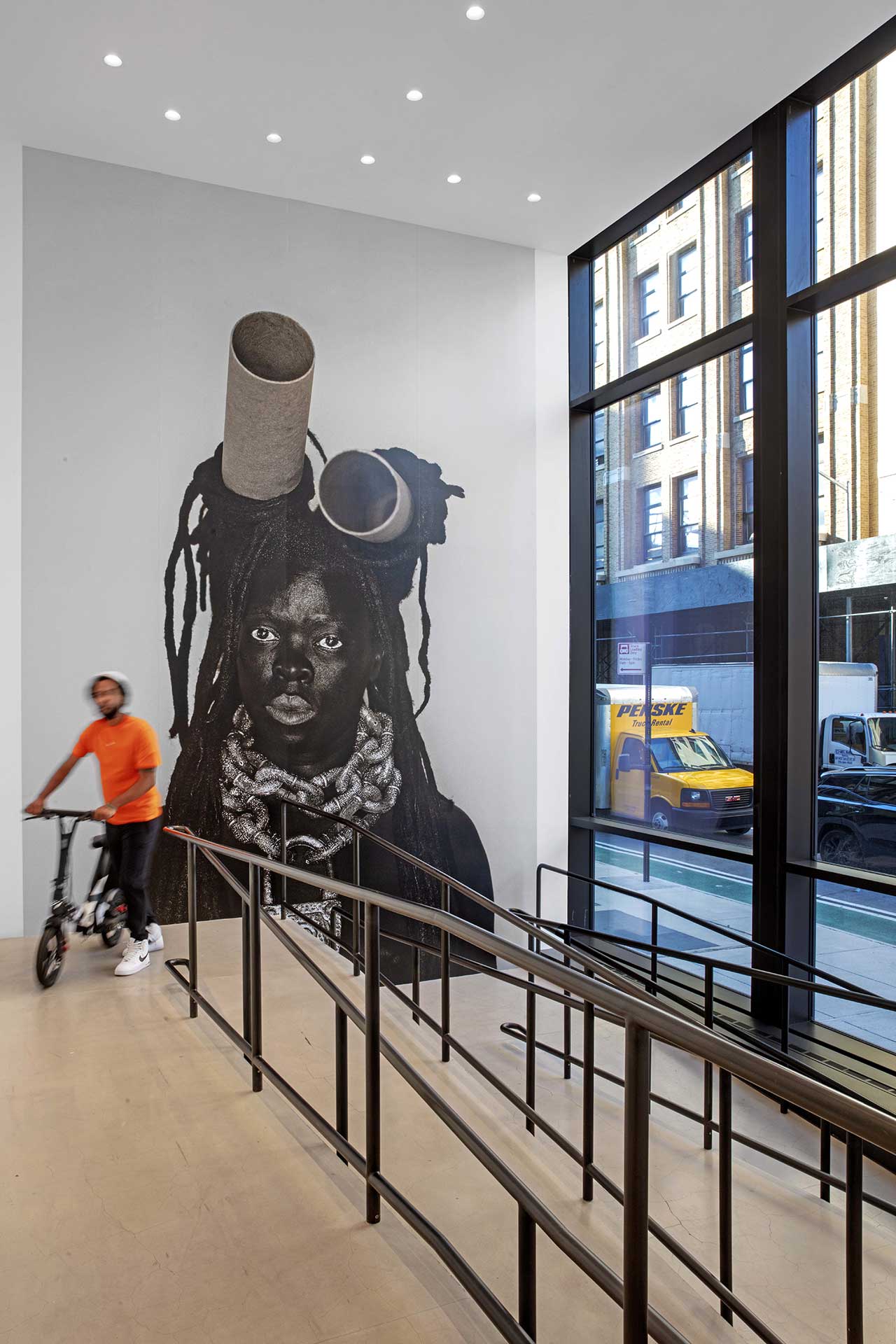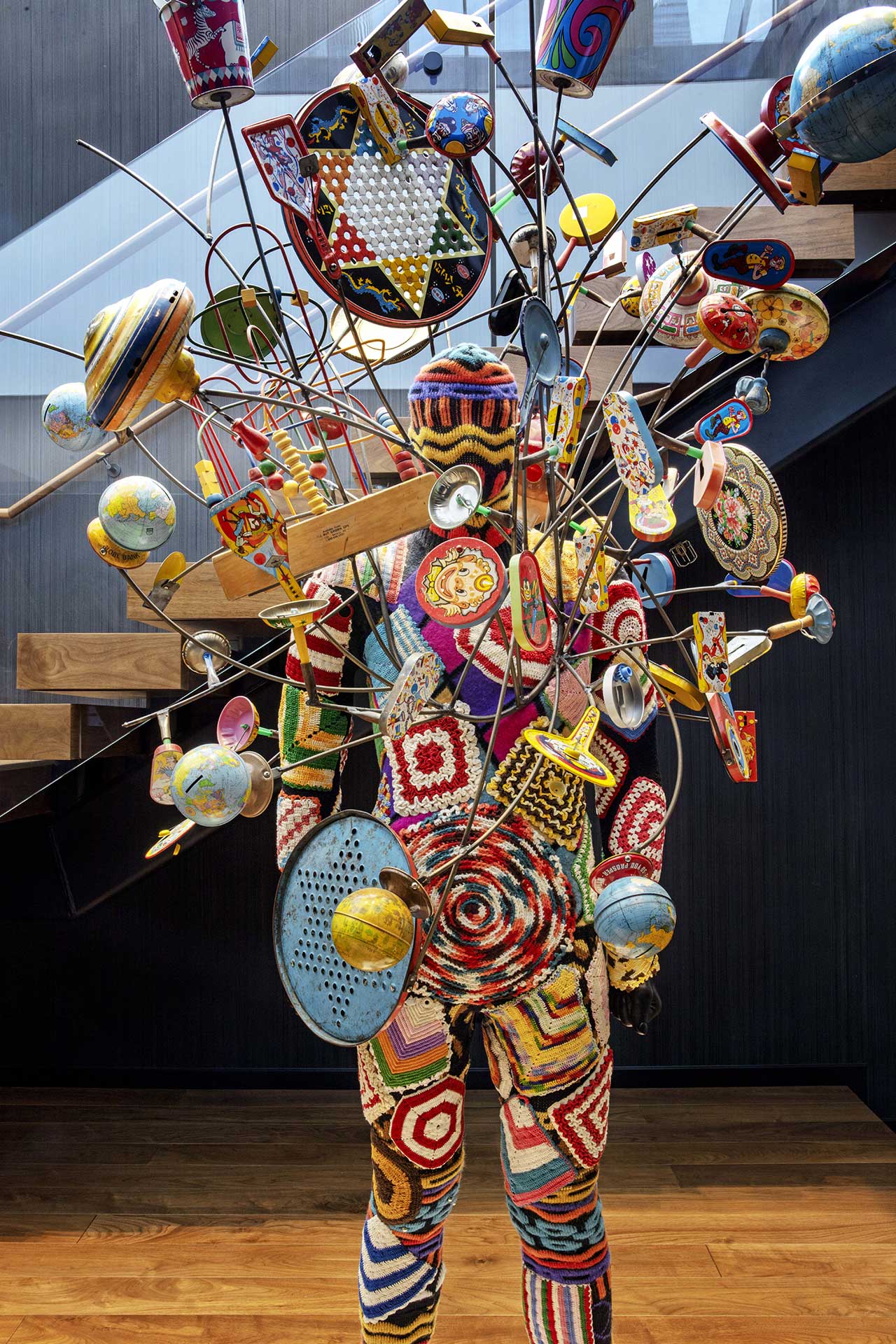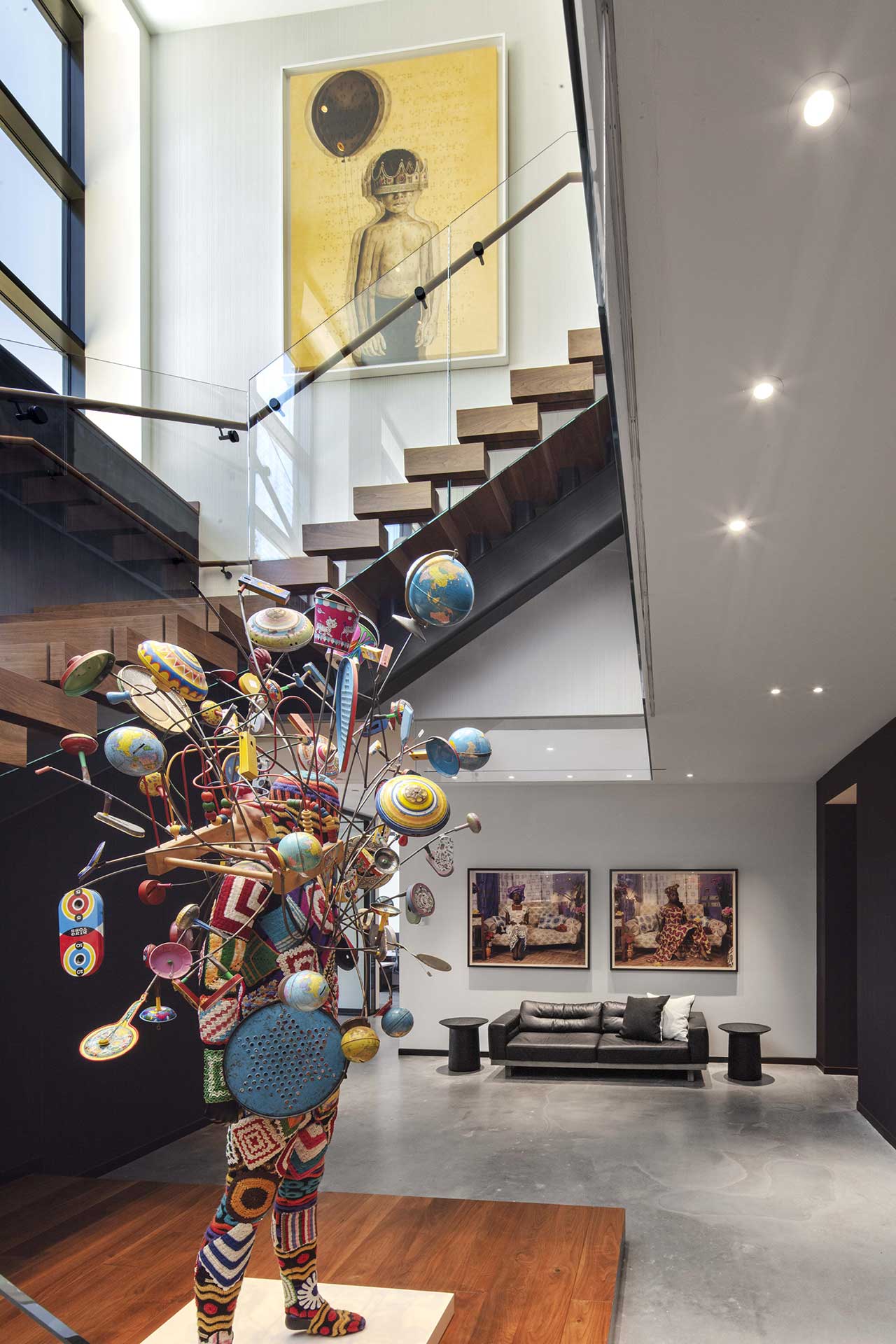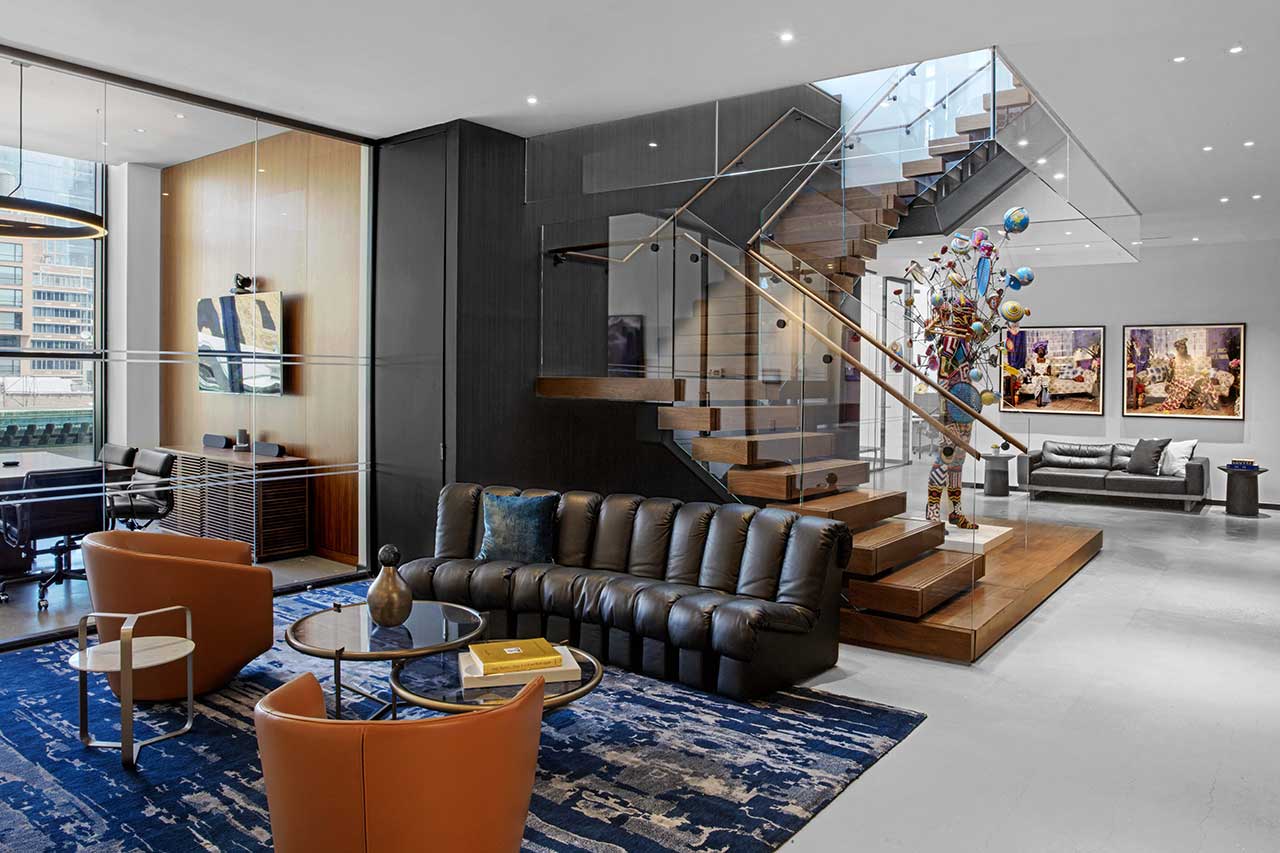 See Inside the New Art-Filled Offices of JAY-Z's Roc Nation
1/27 Photos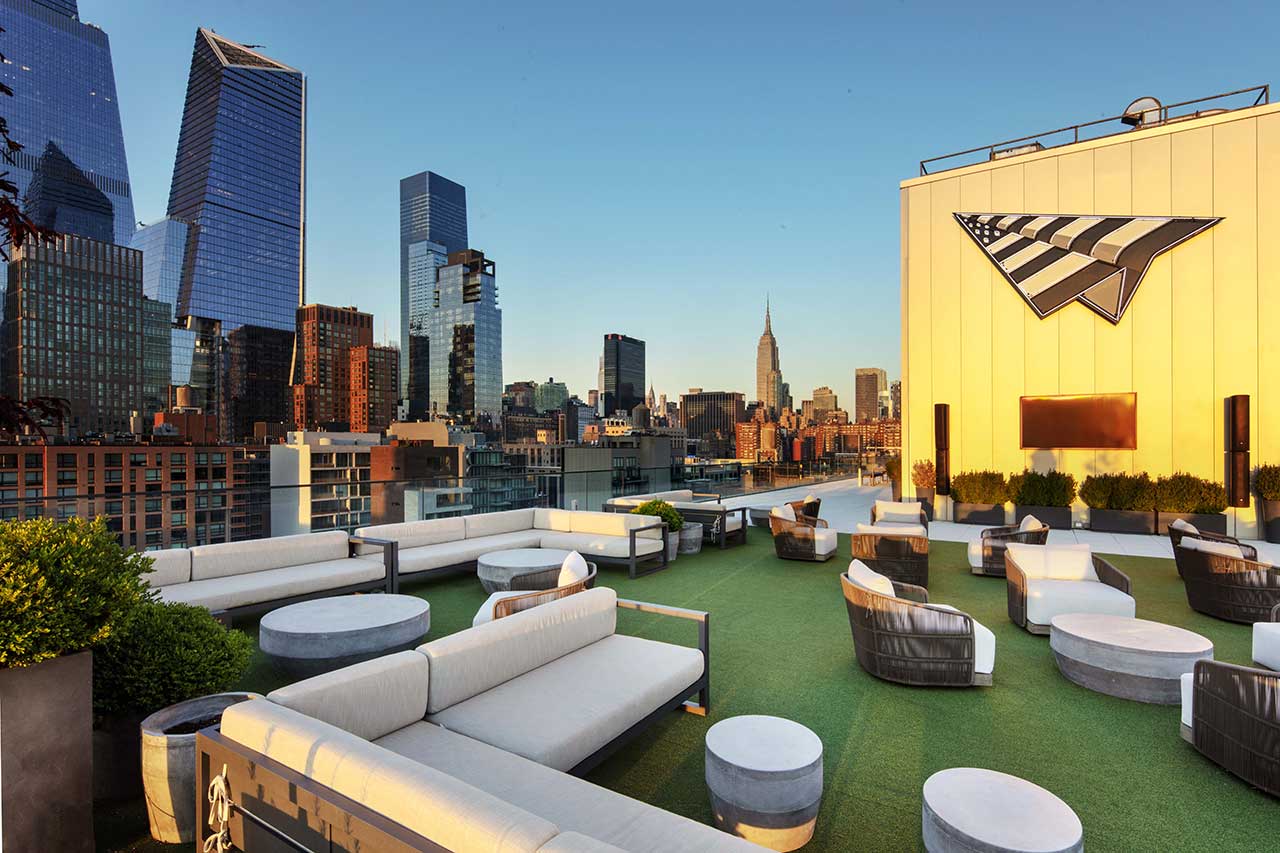 2/27 Photos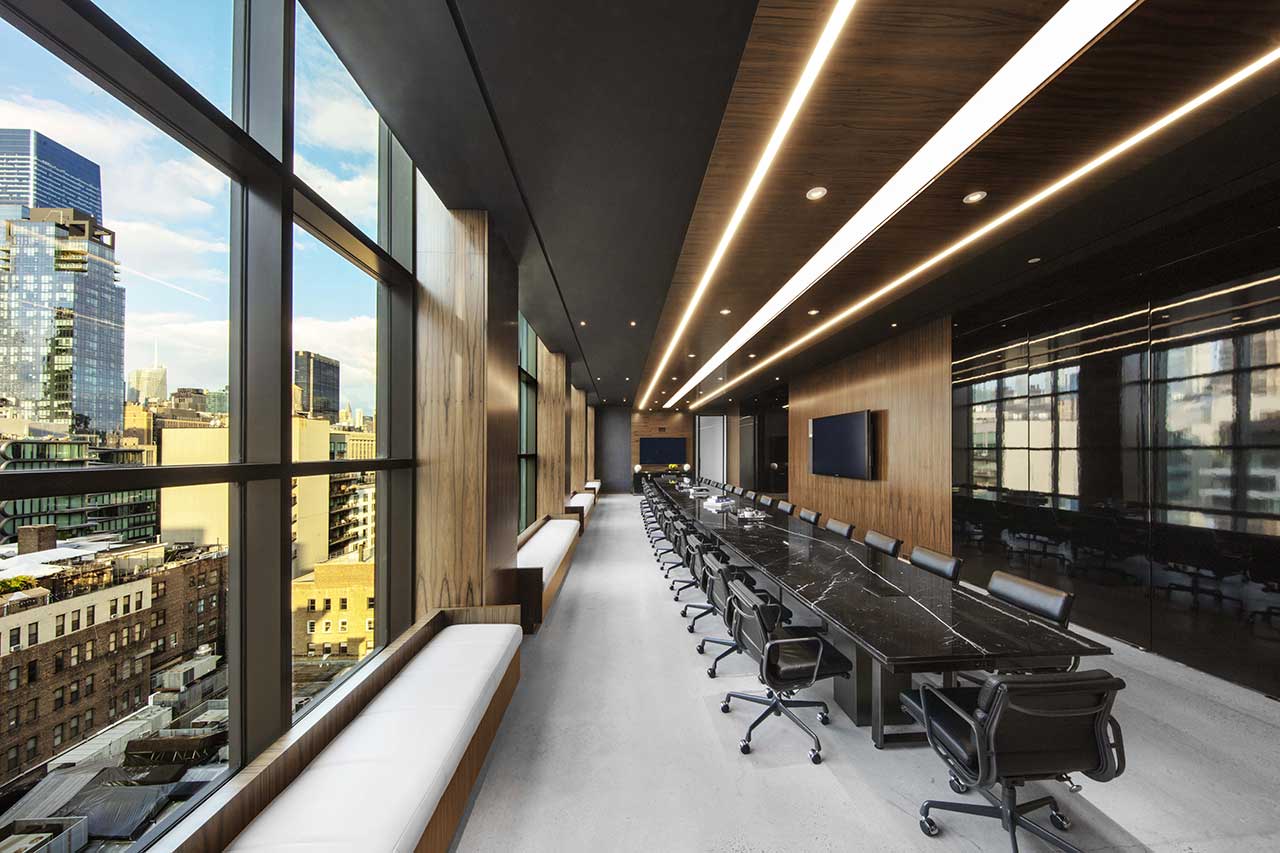 3/27 Photos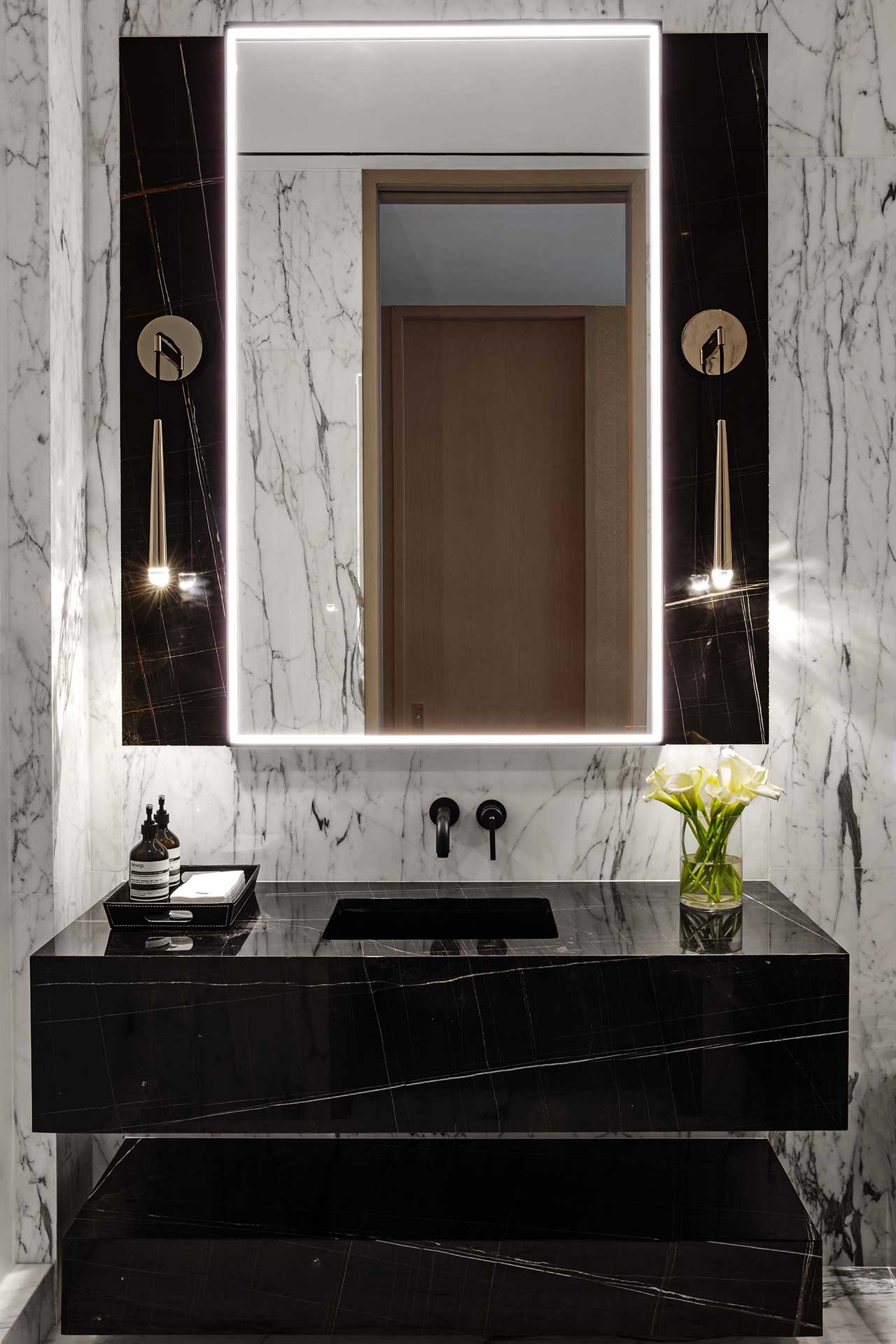 4/27 Photos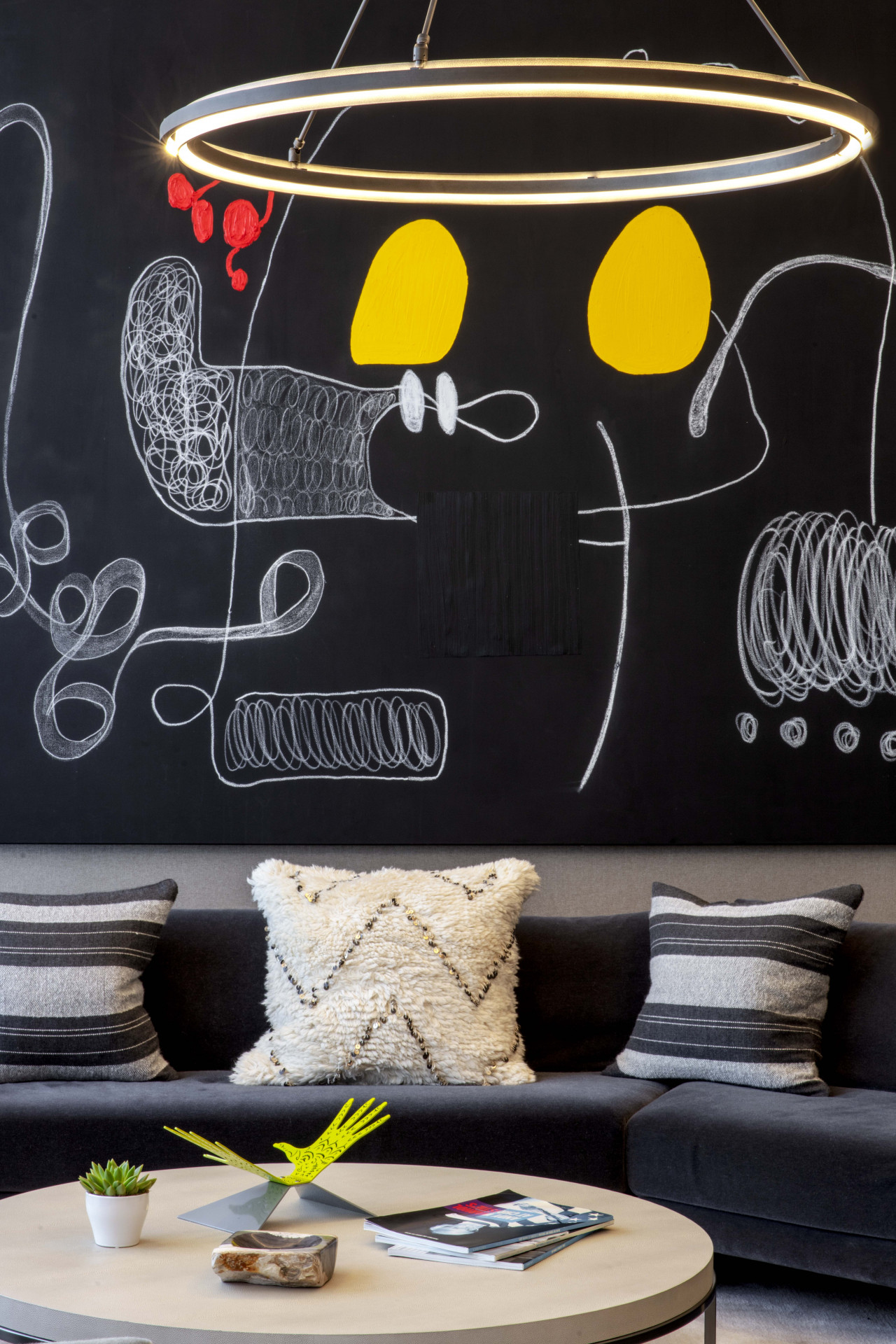 5/27 Photos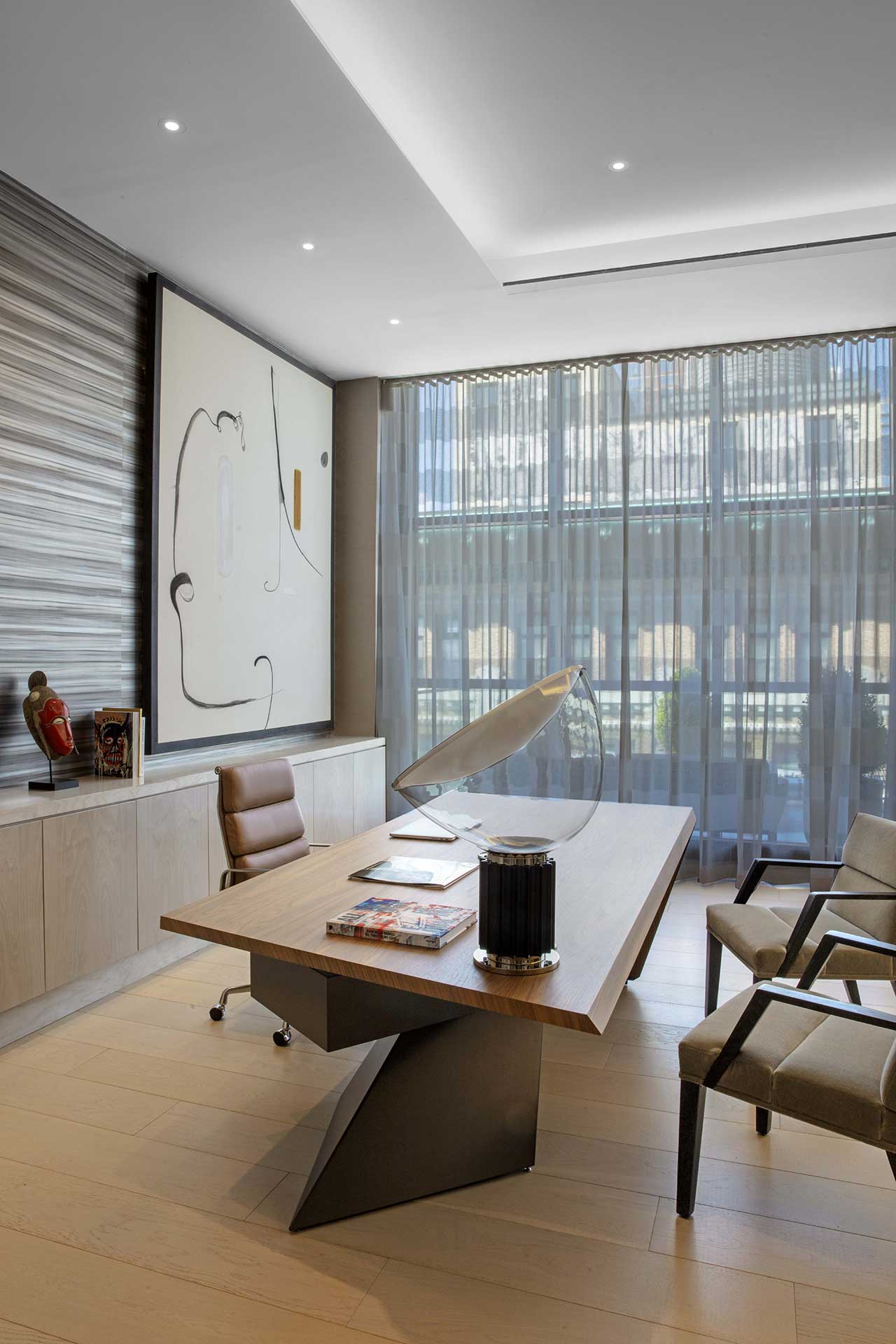 6/27 Photos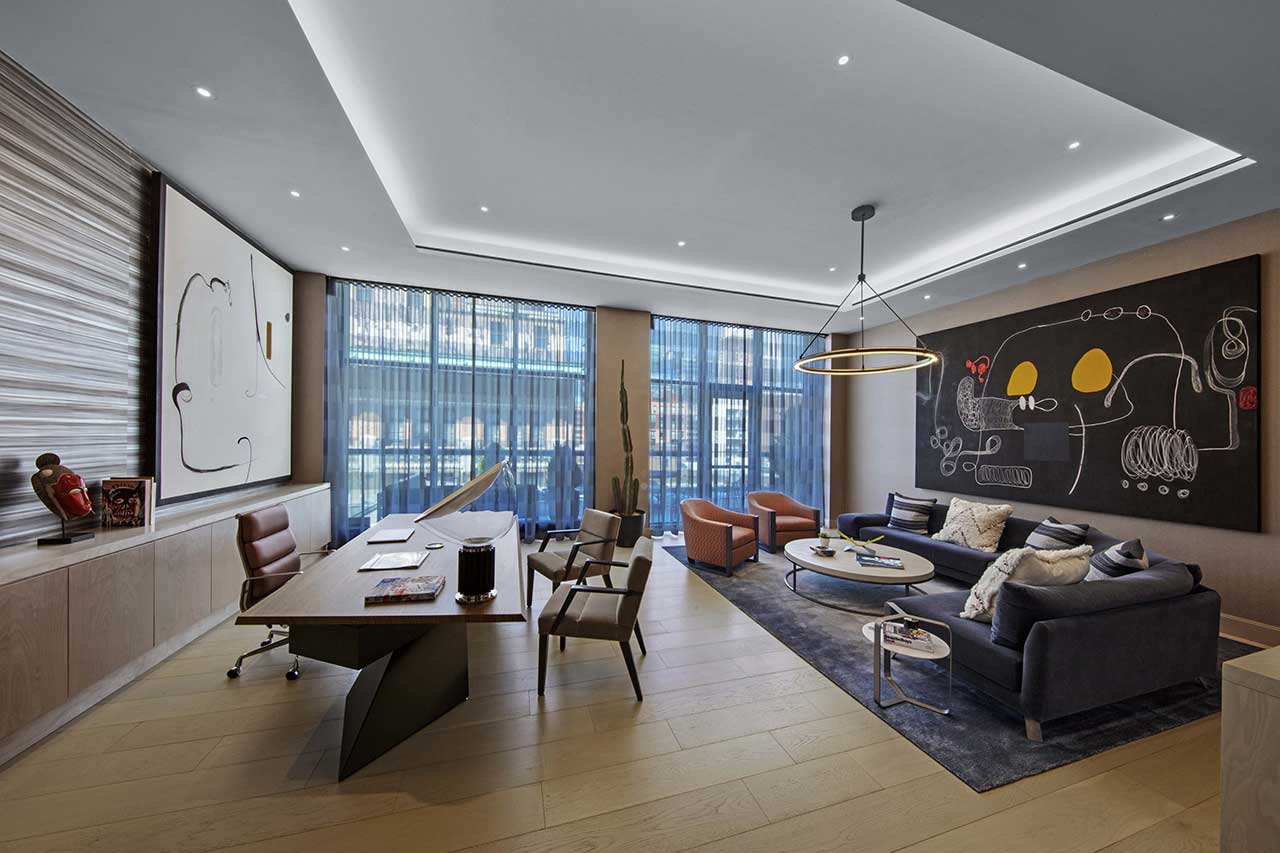 7/27 Photos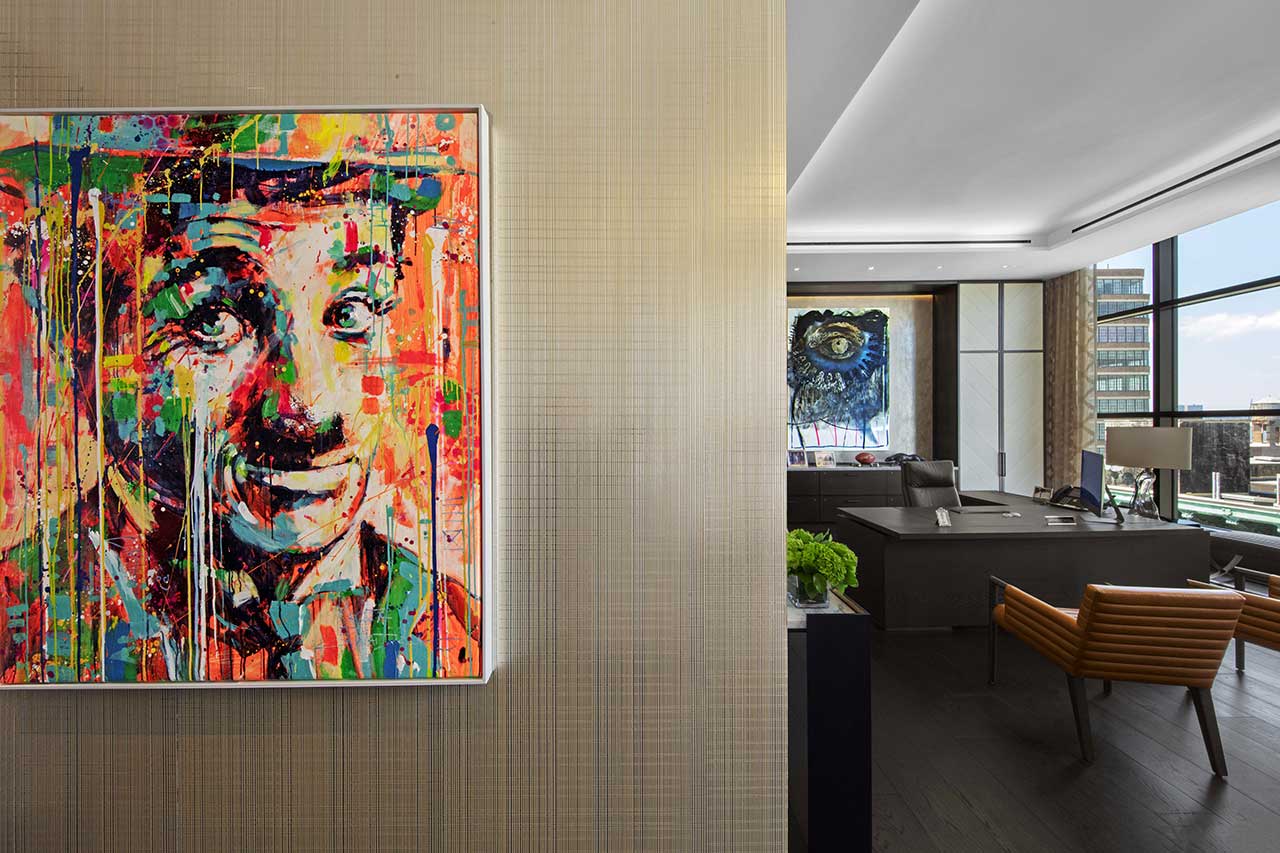 8/27 Photos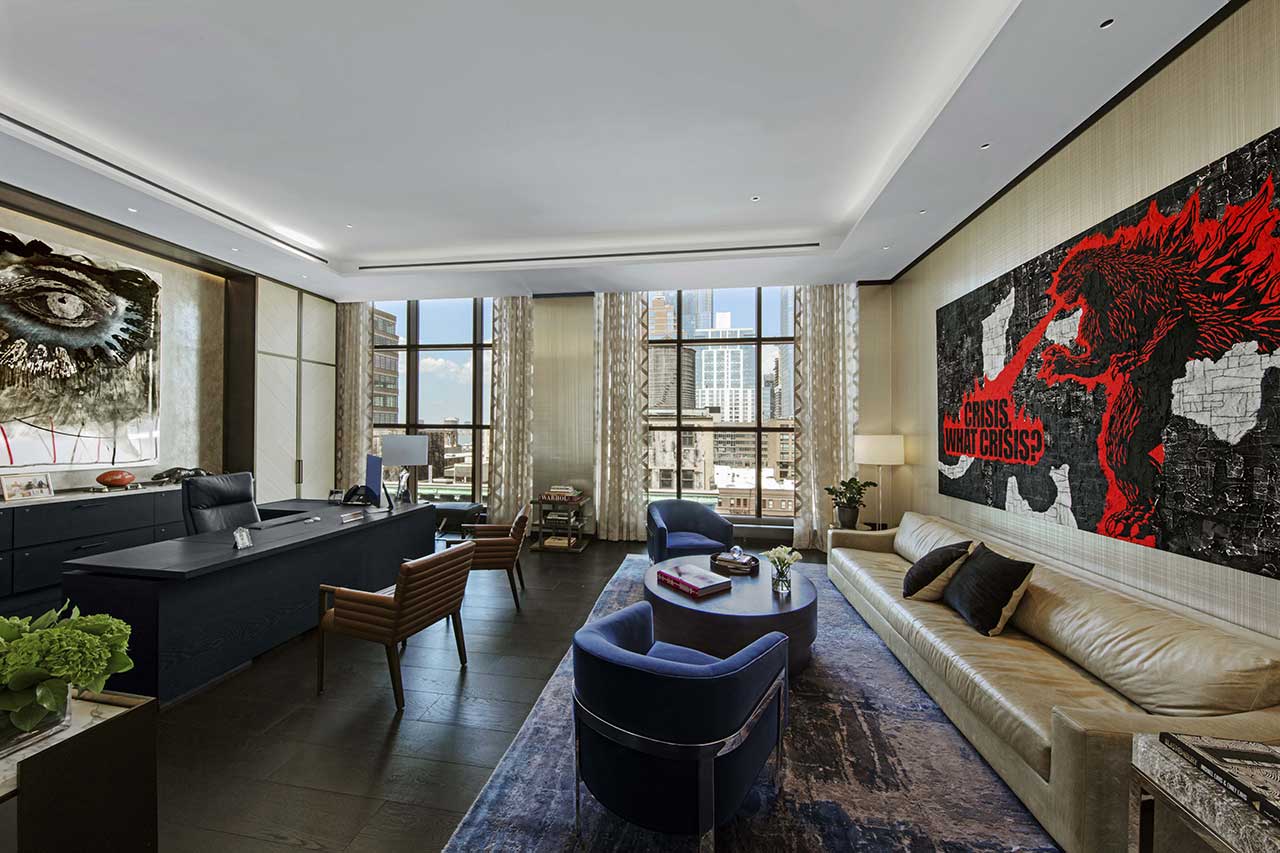 9/27 Photos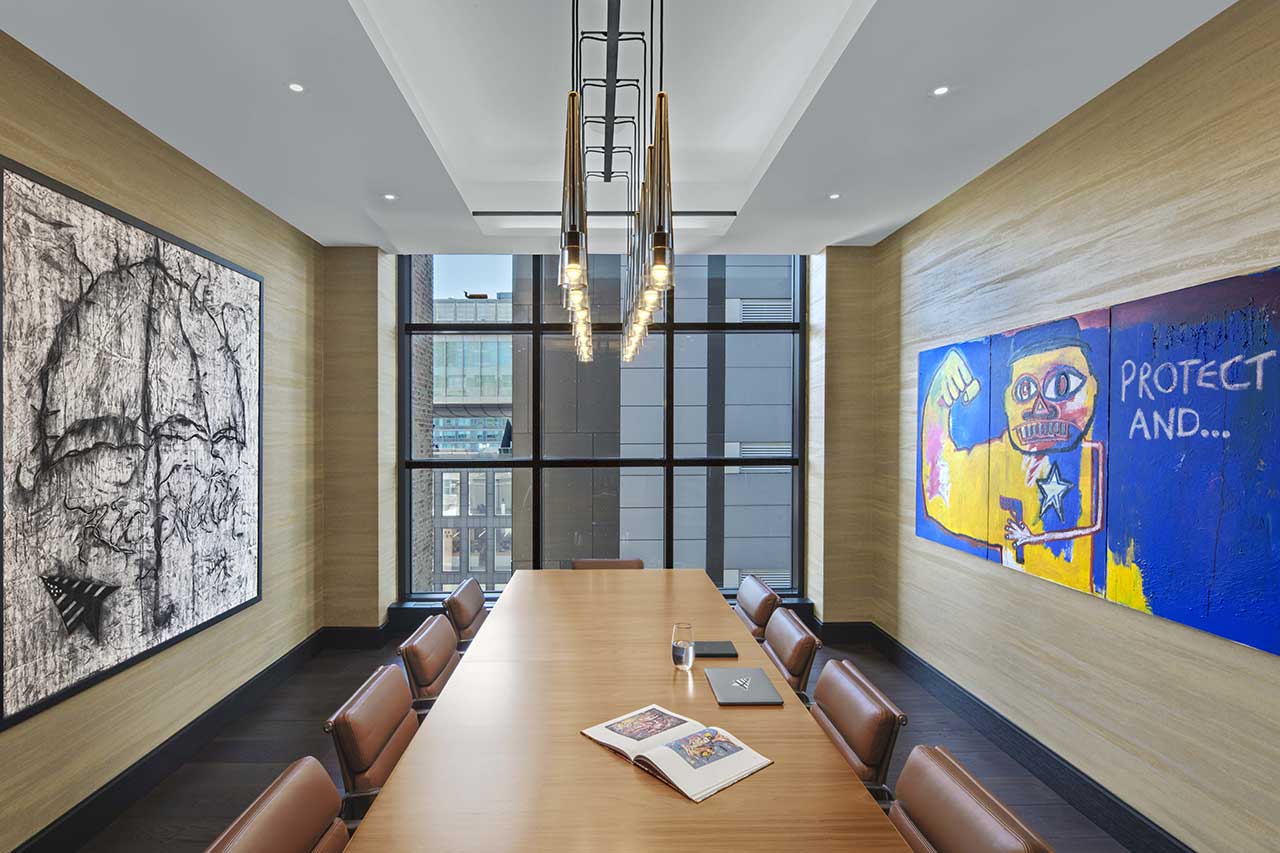 10/27 Photos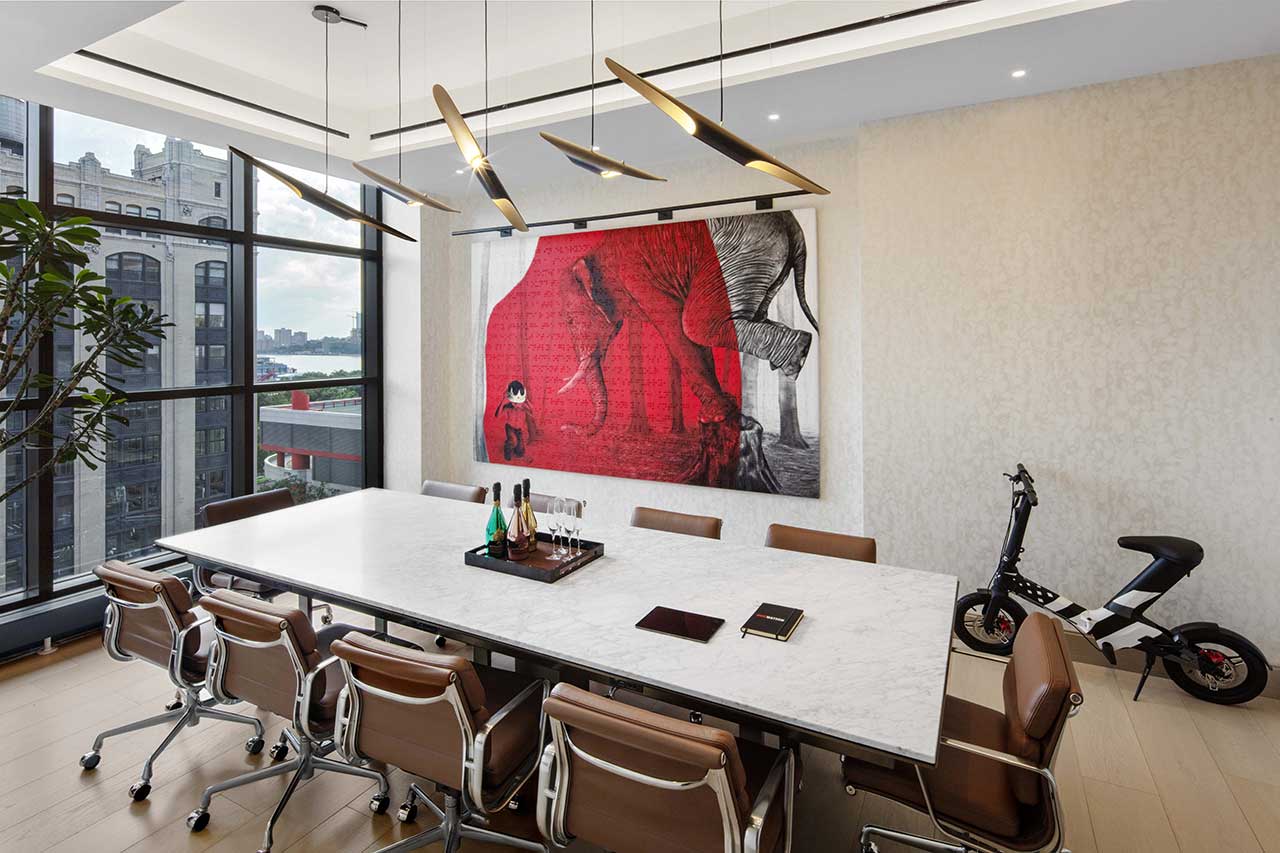 11/27 Photos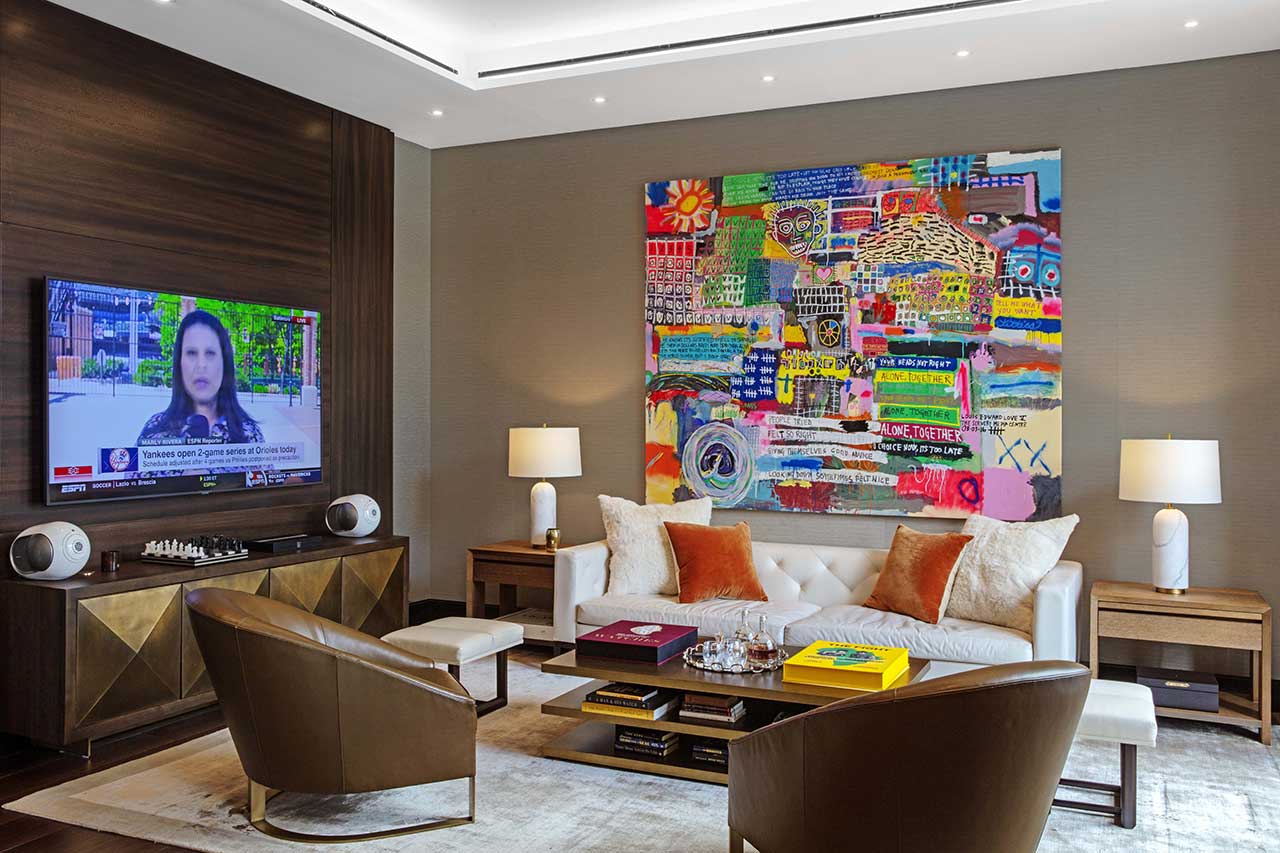 12/27 Photos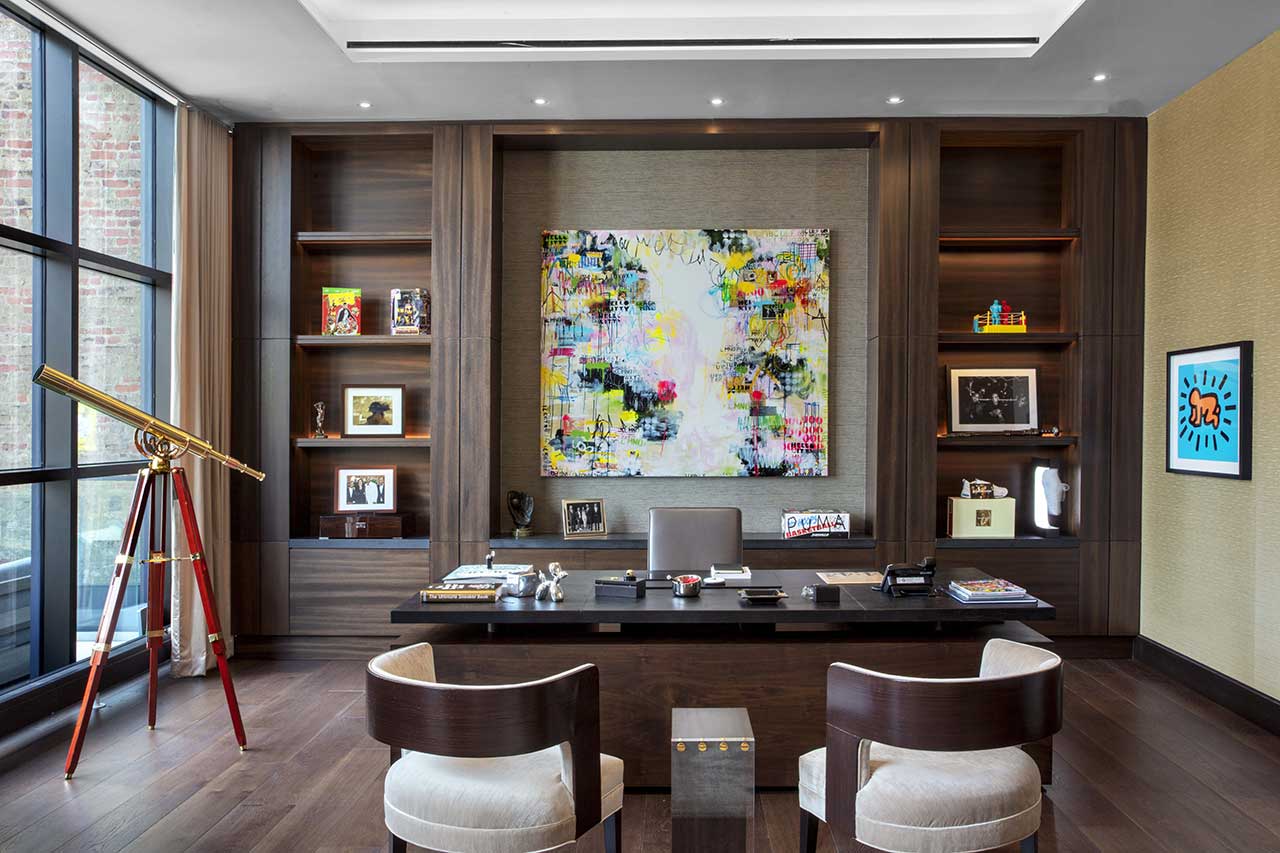 13/27 Photos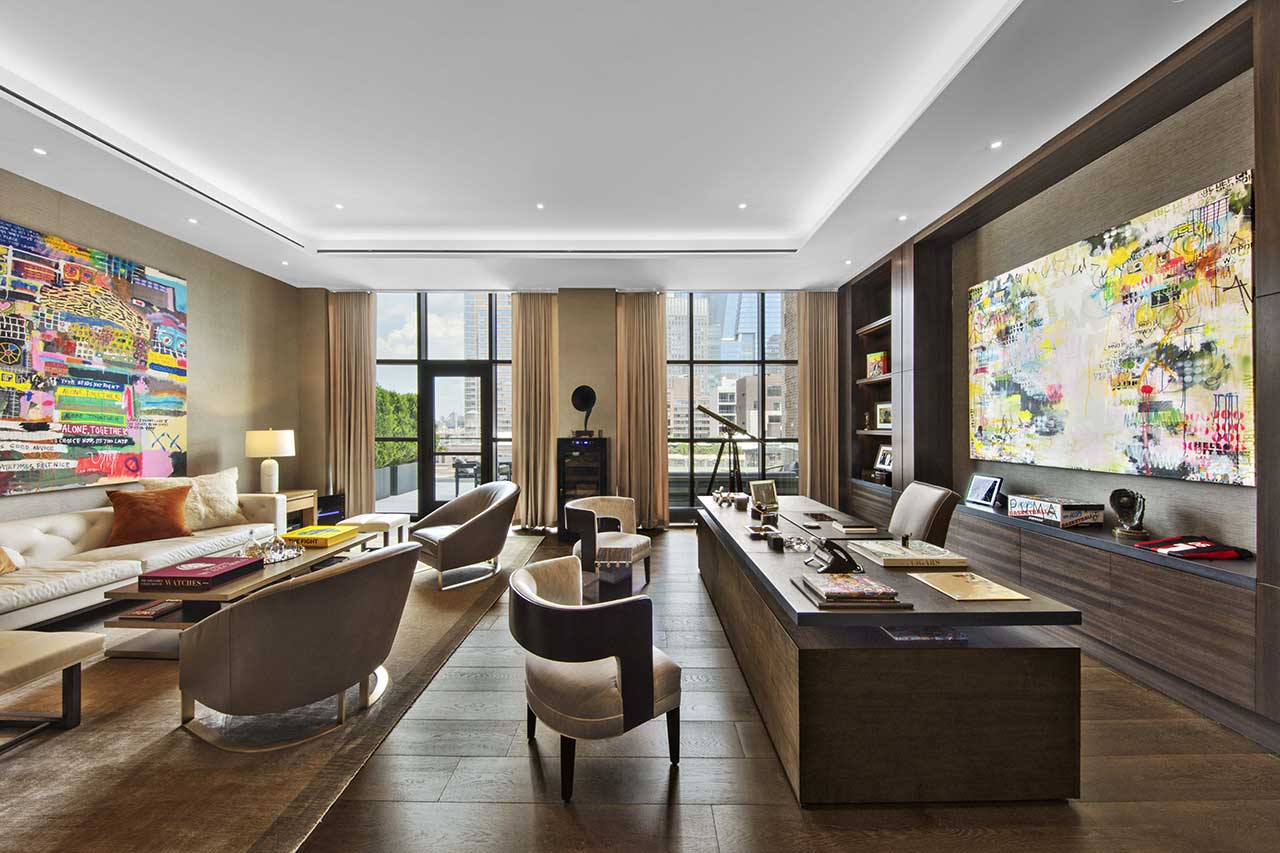 14/27 Photos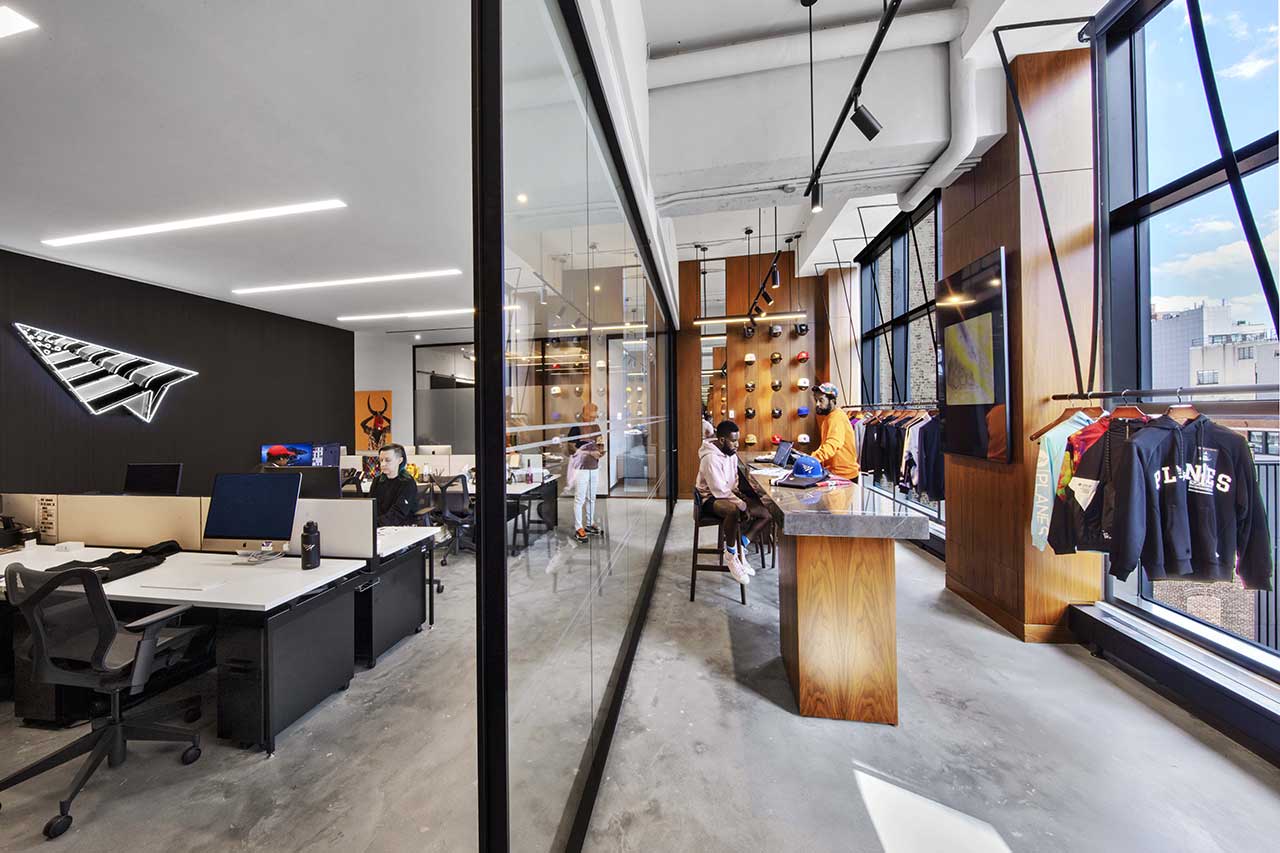 15/27 Photos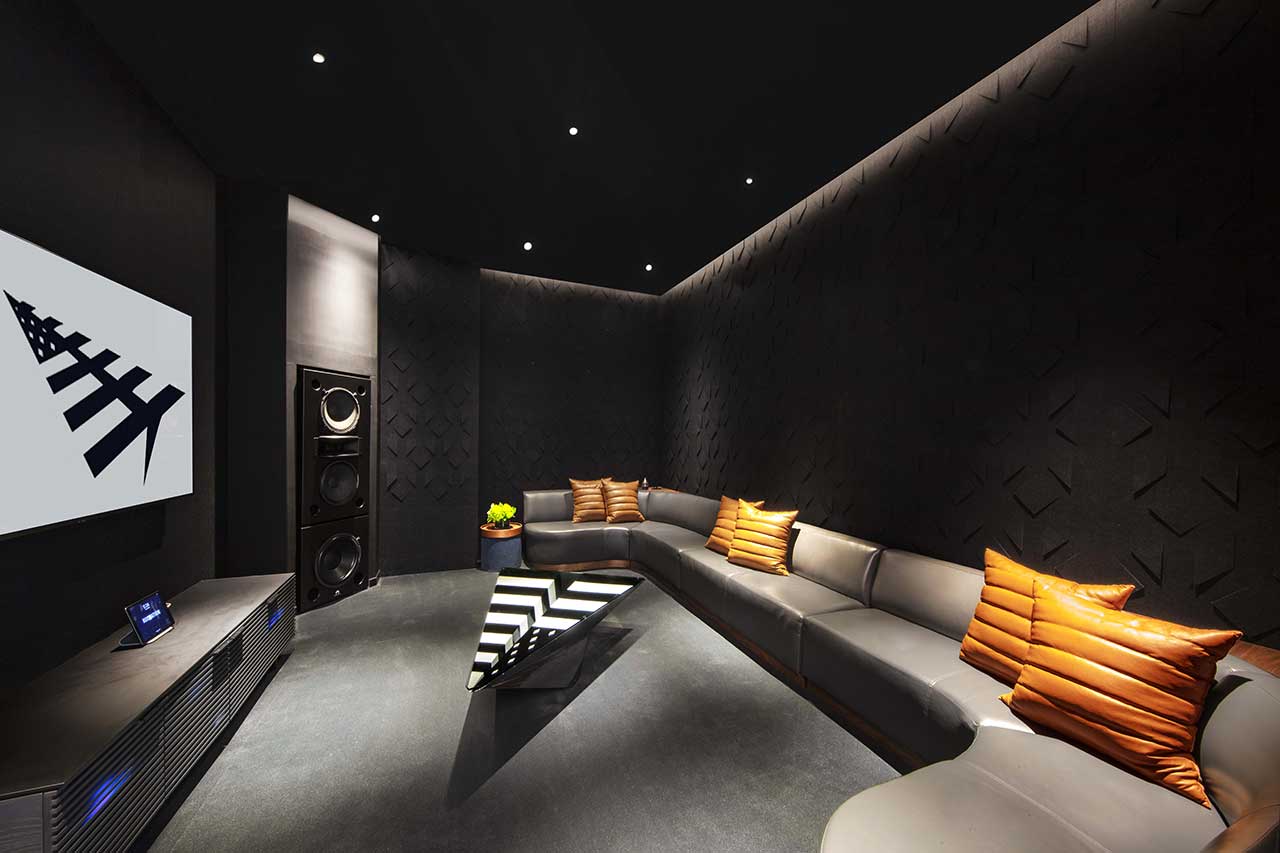 16/27 Photos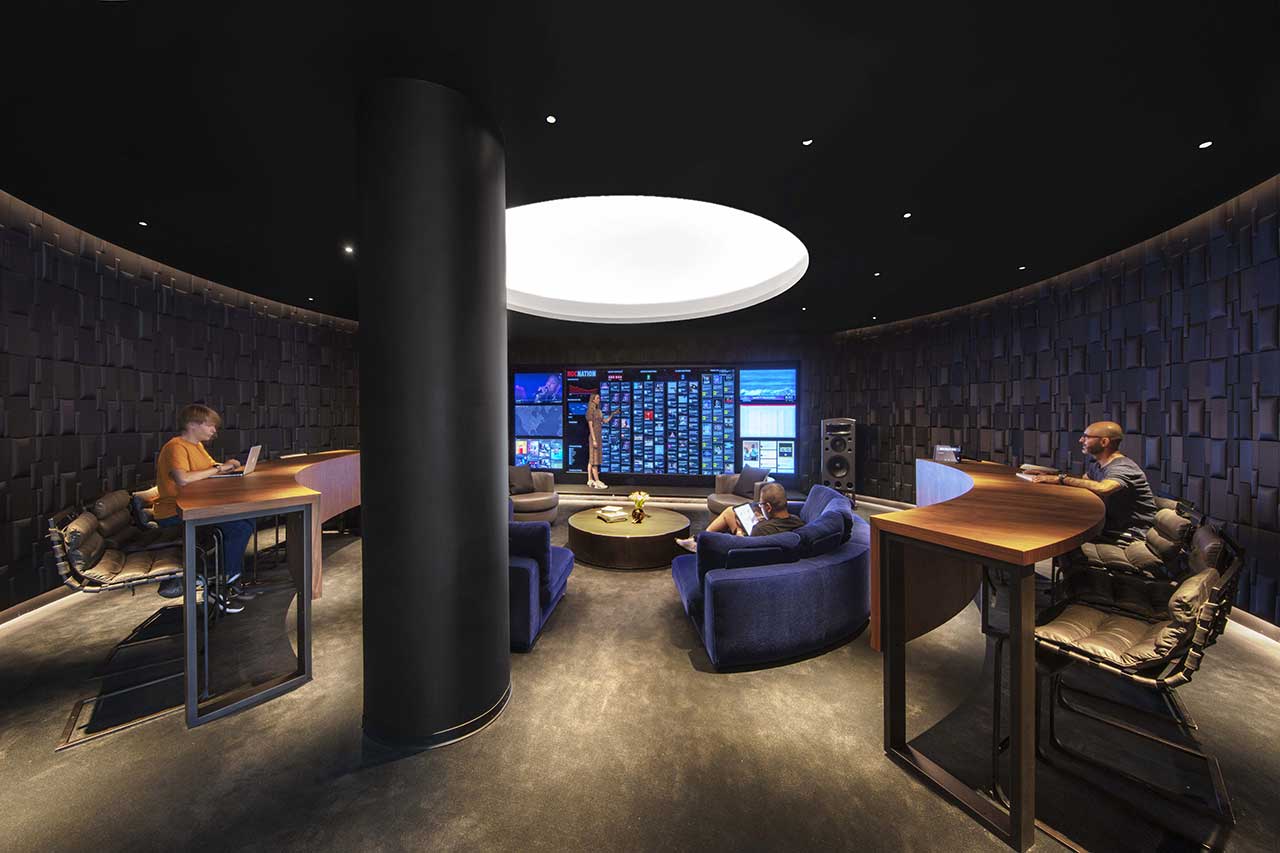 17/27 Photos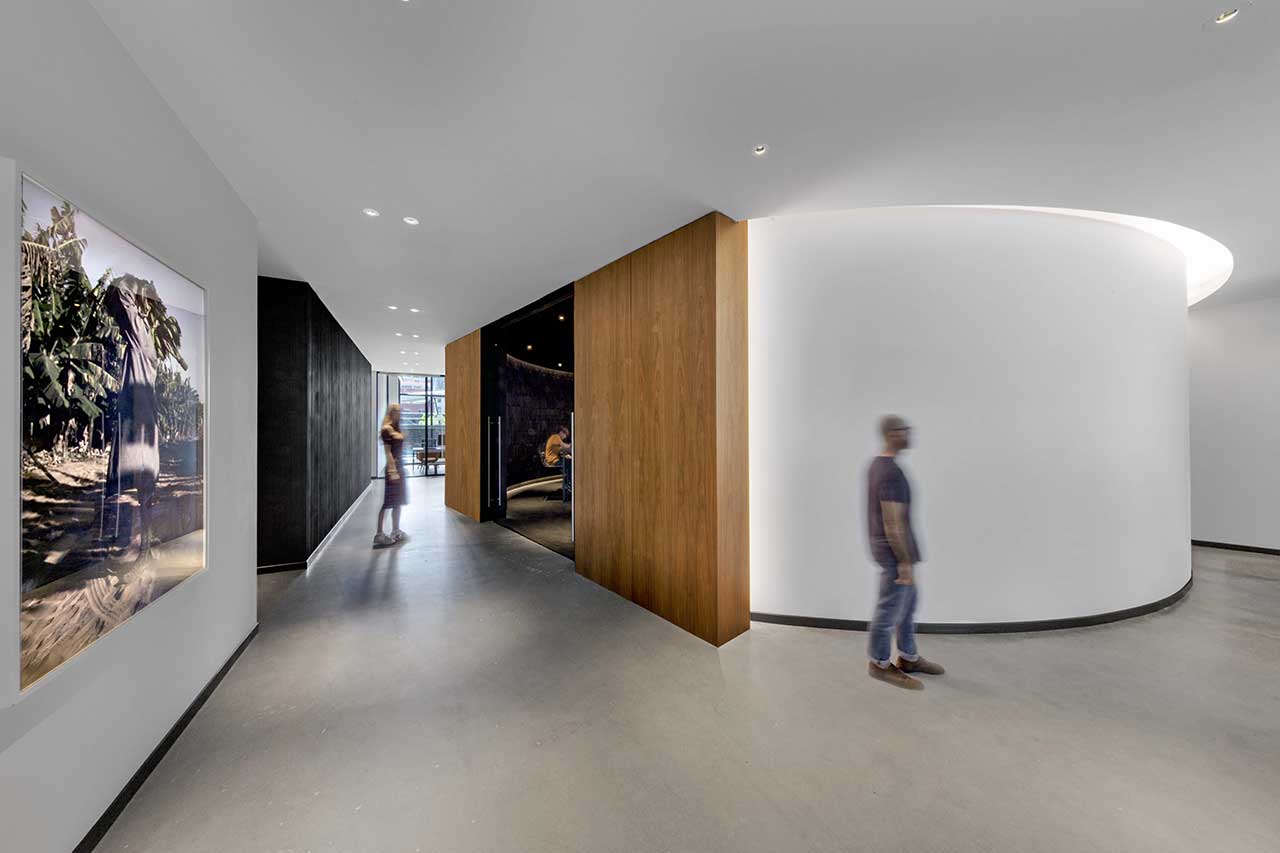 18/27 Photos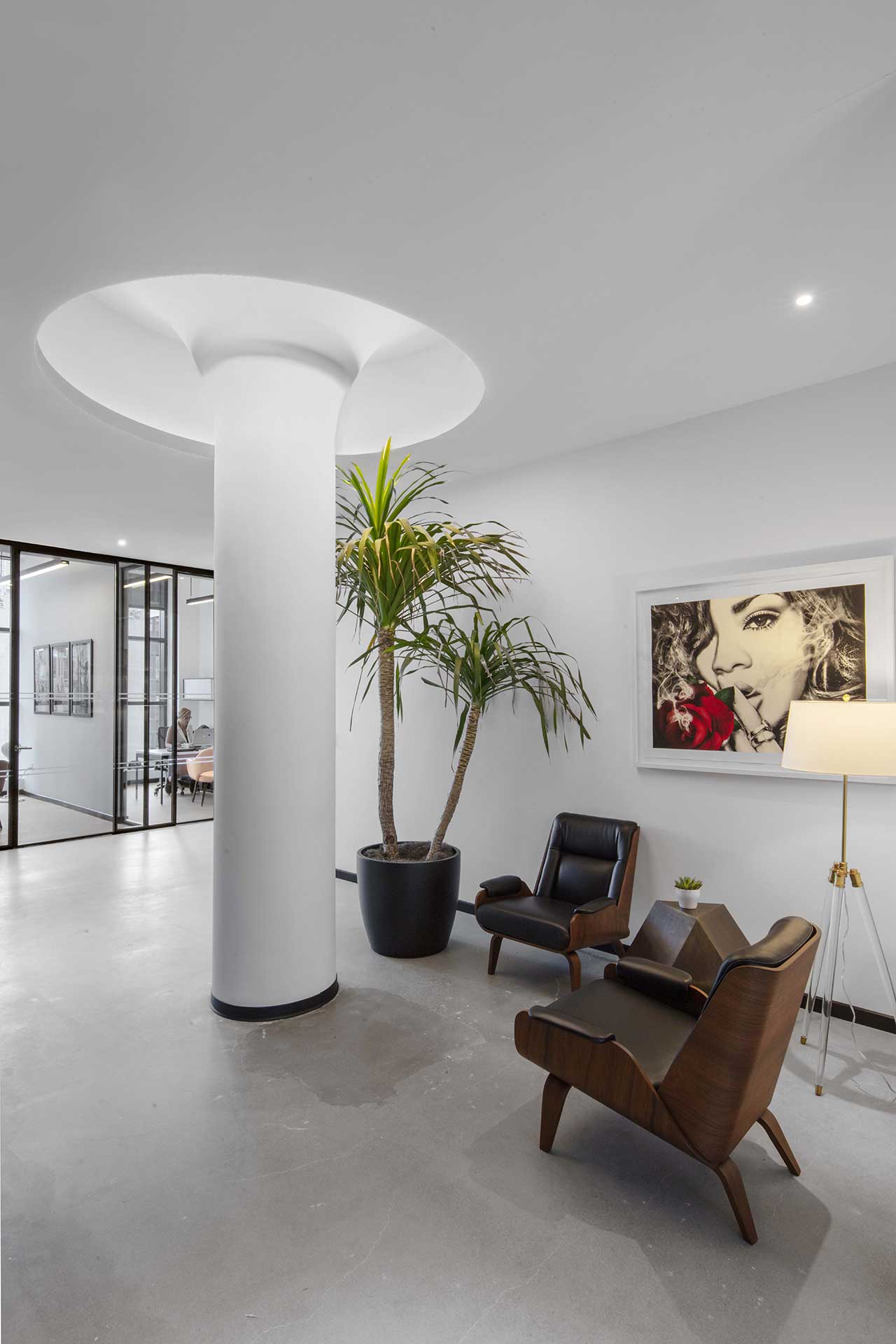 19/27 Photos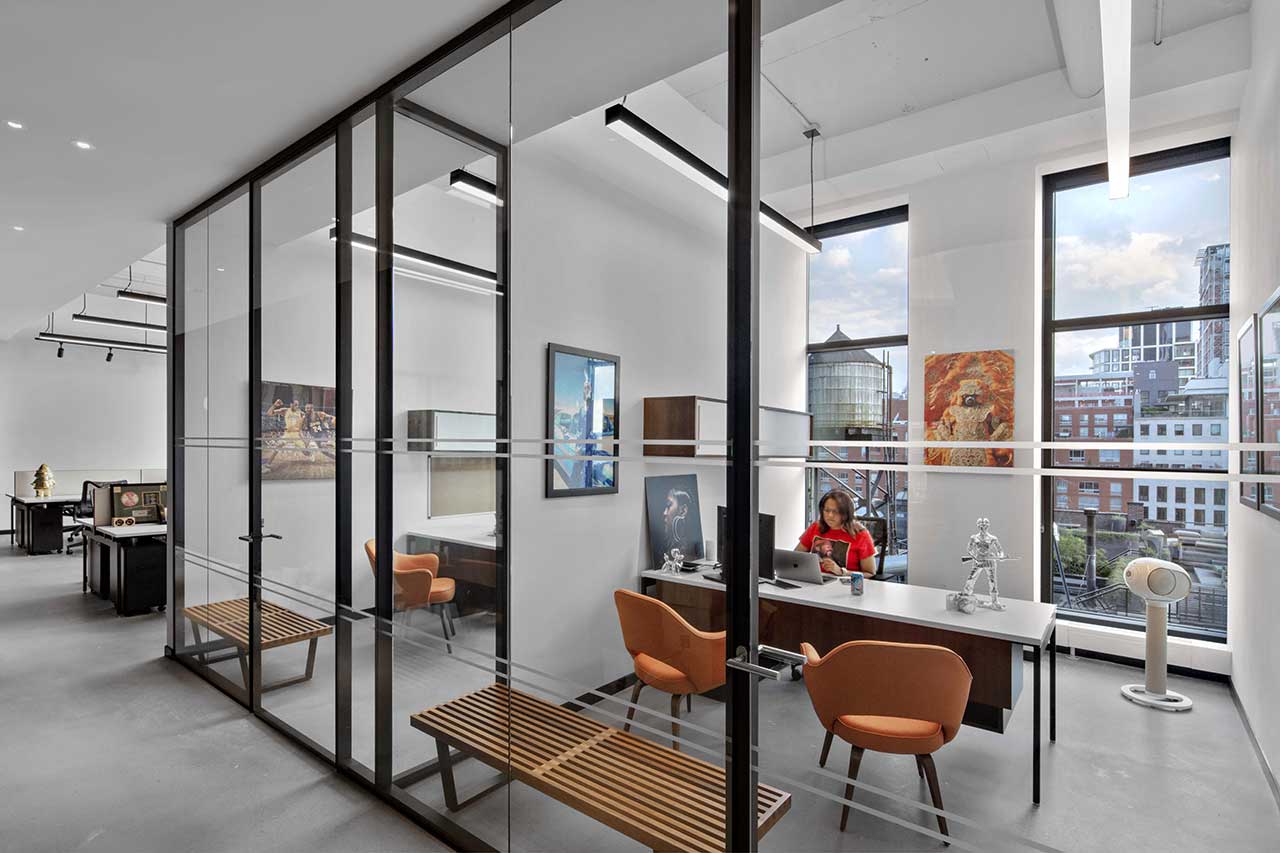 20/27 Photos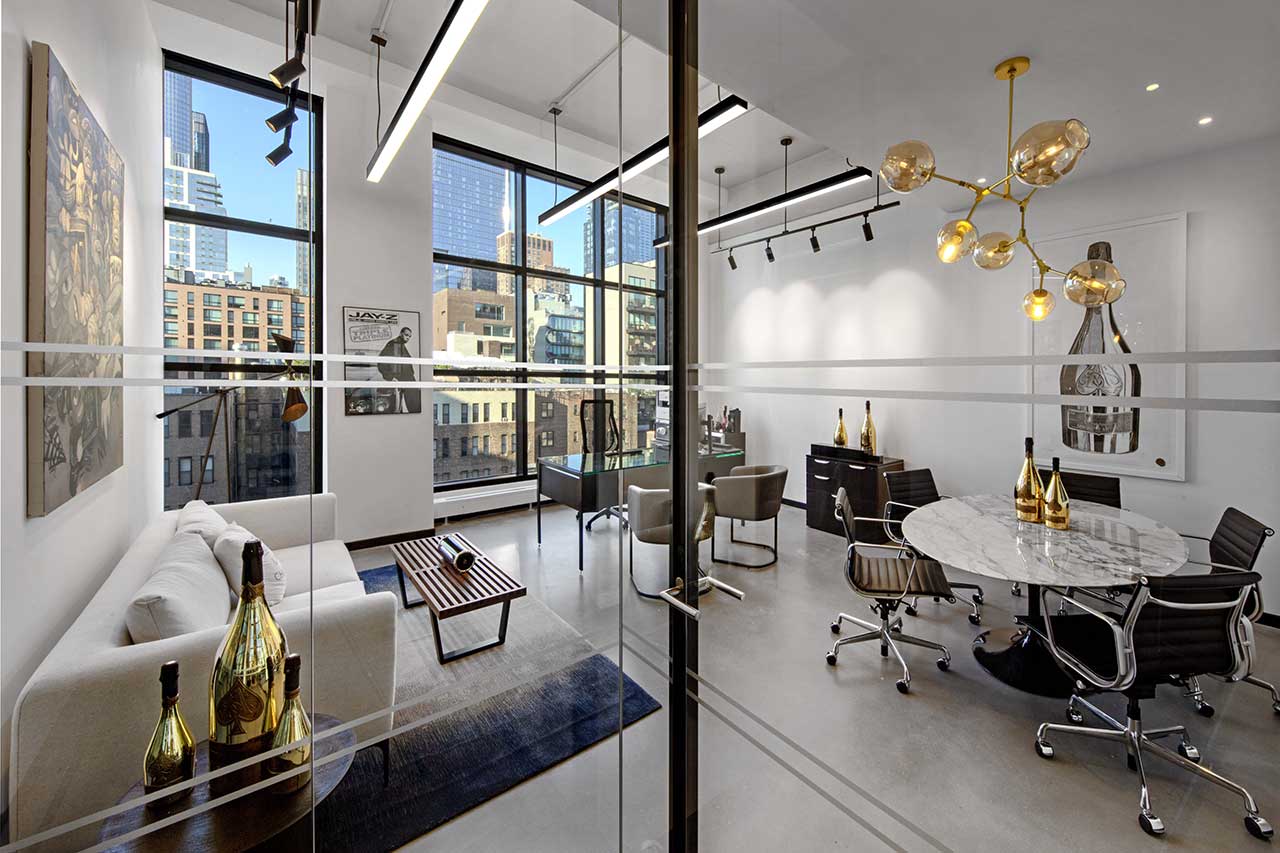 21/27 Photos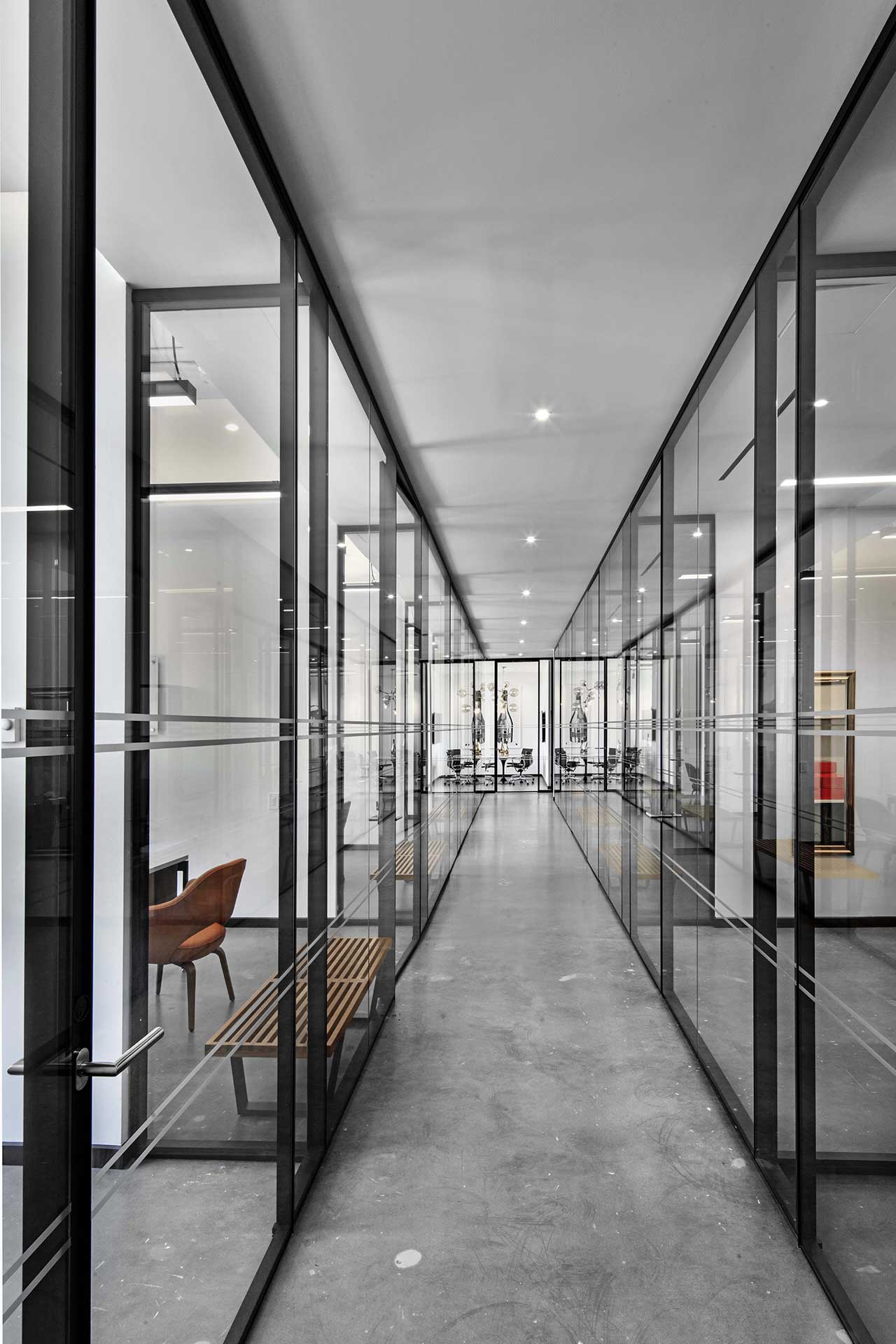 22/27 Photos
23/27 Photos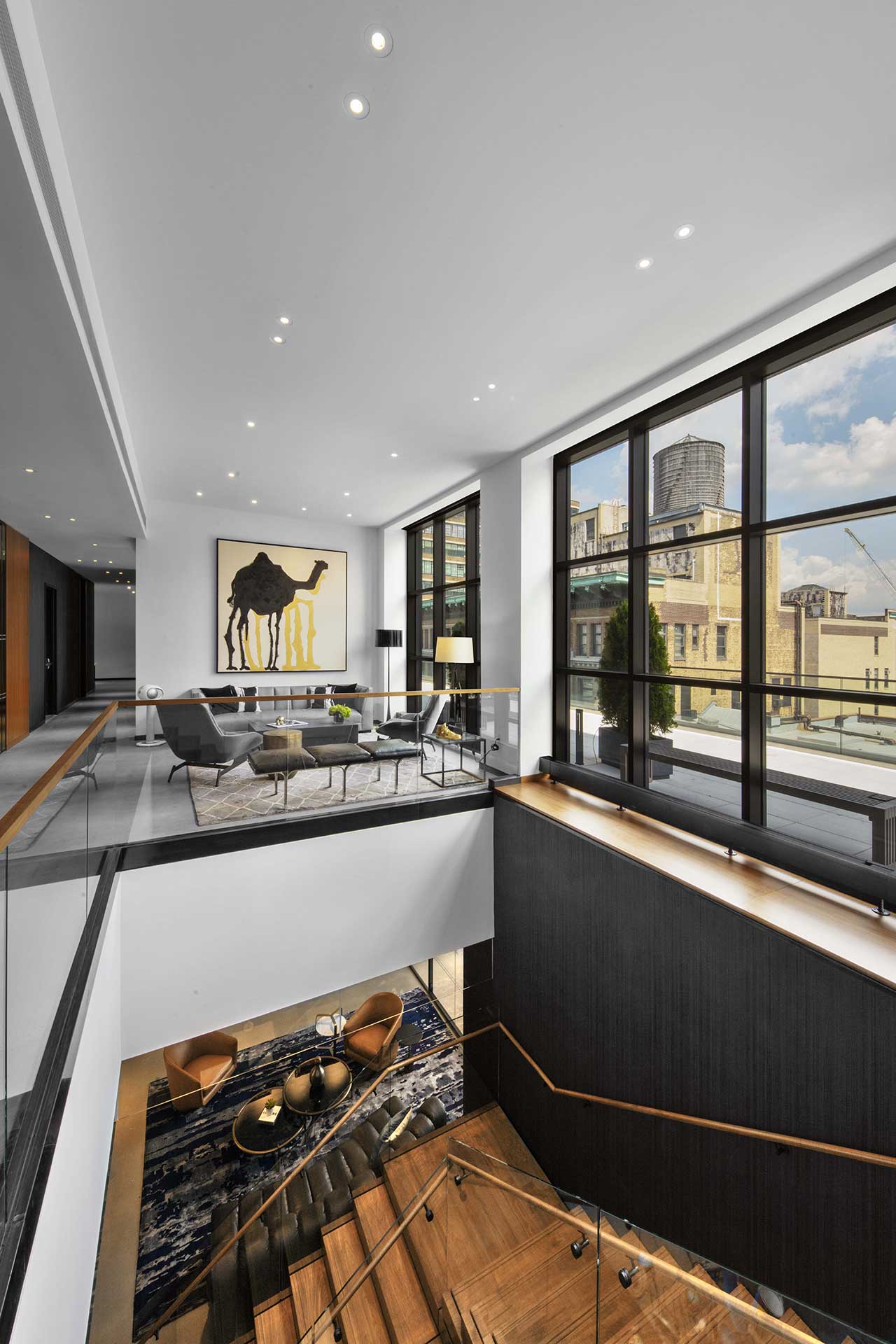 24/27 Photos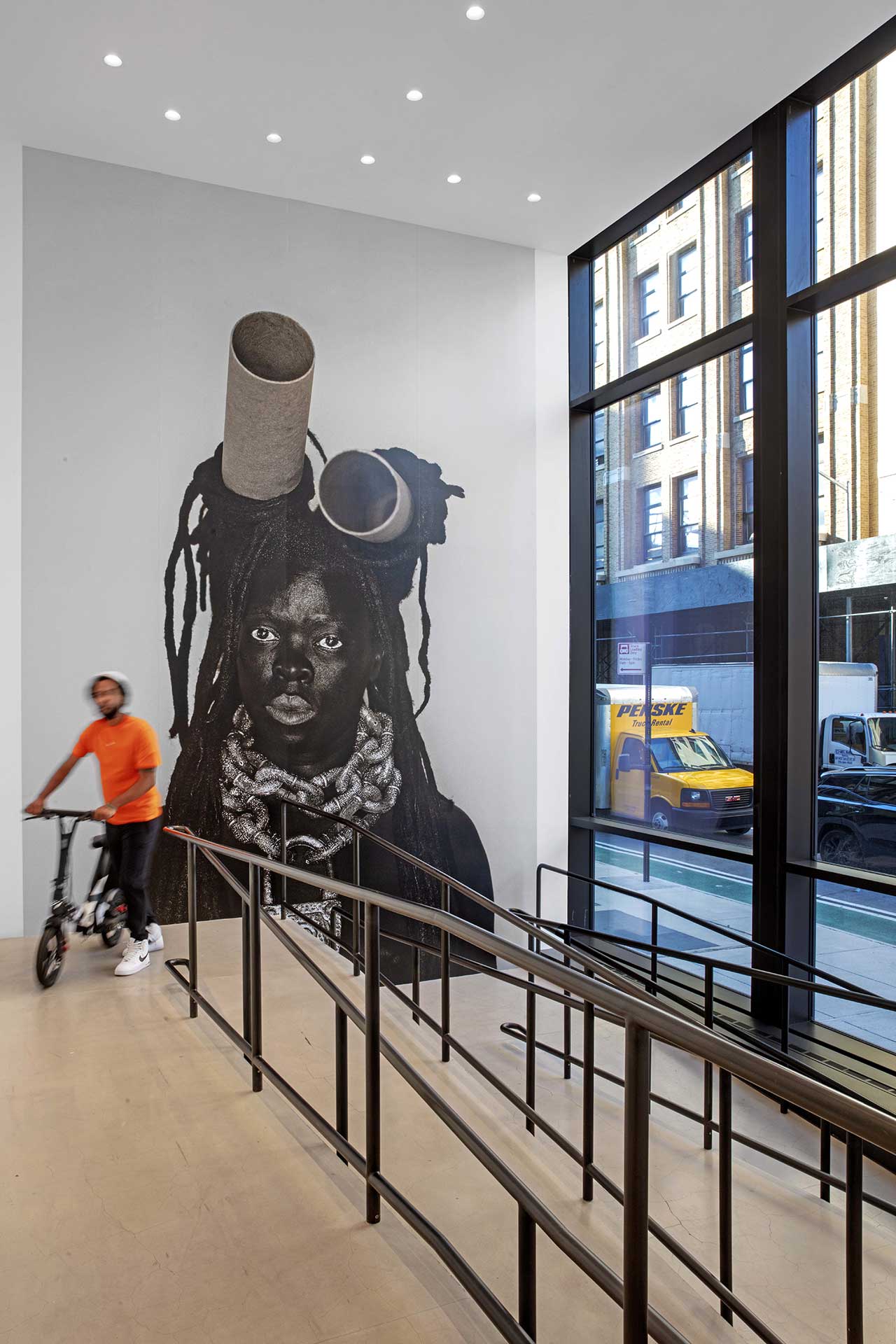 25/27 Photos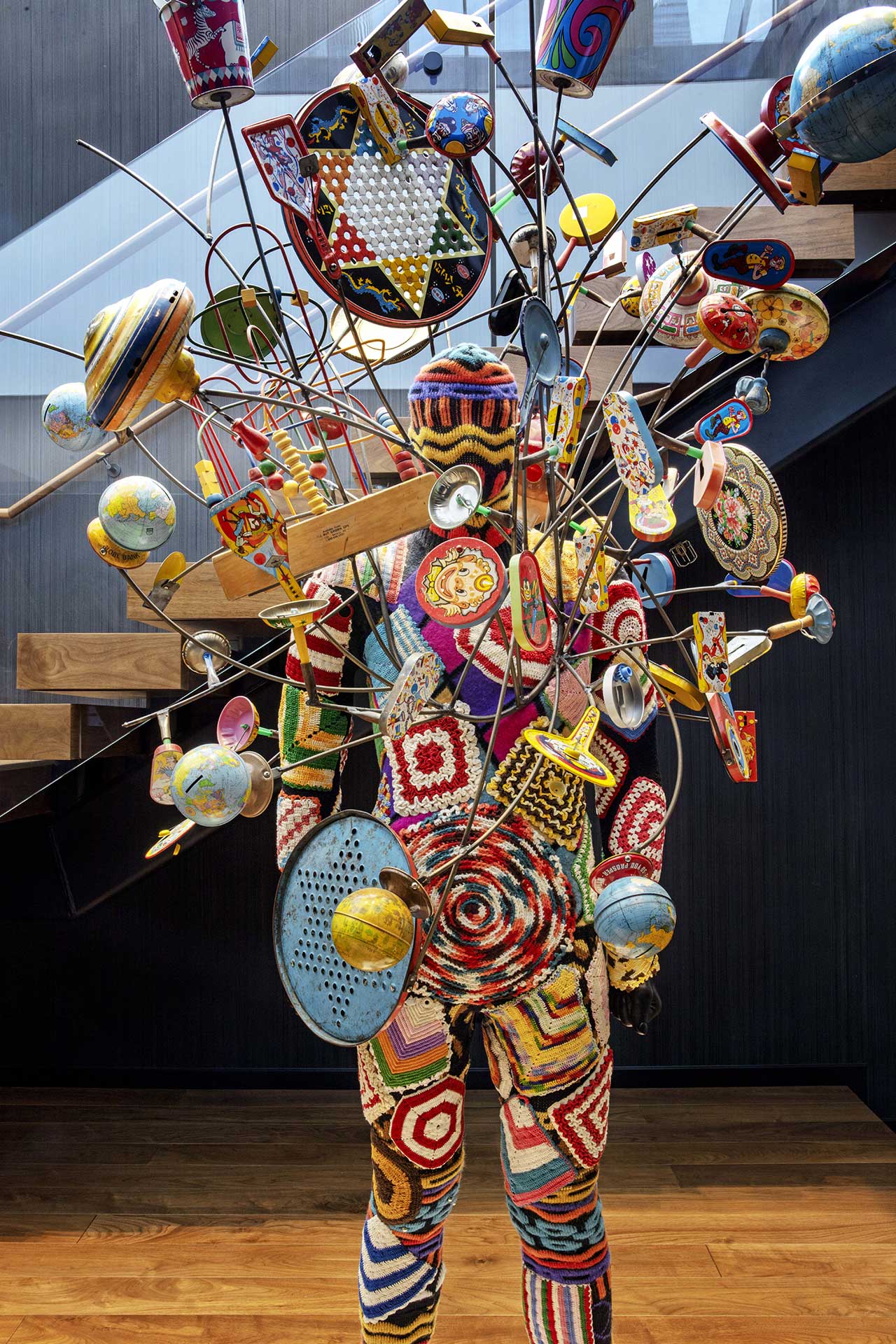 26/27 Photos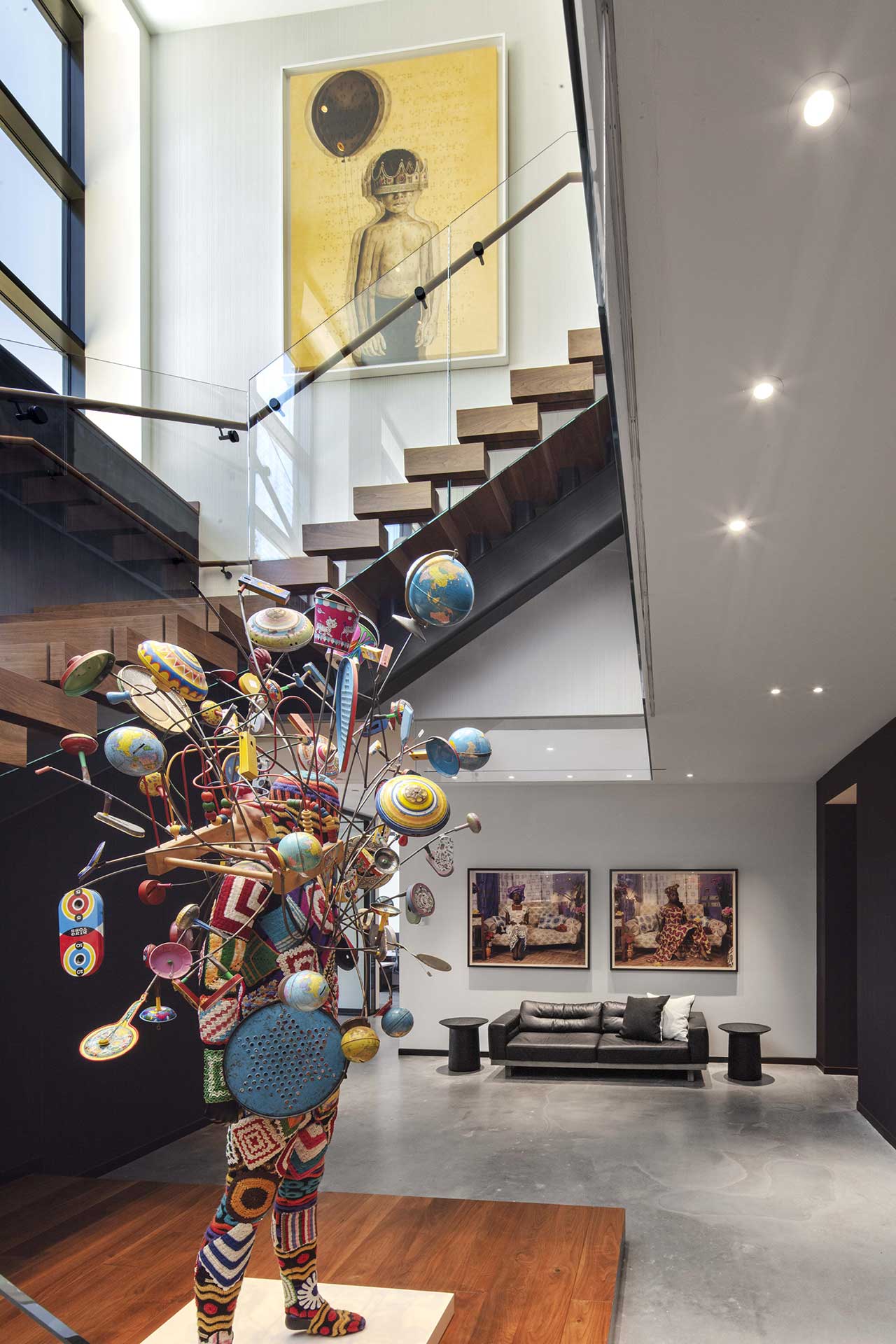 27/27 Photos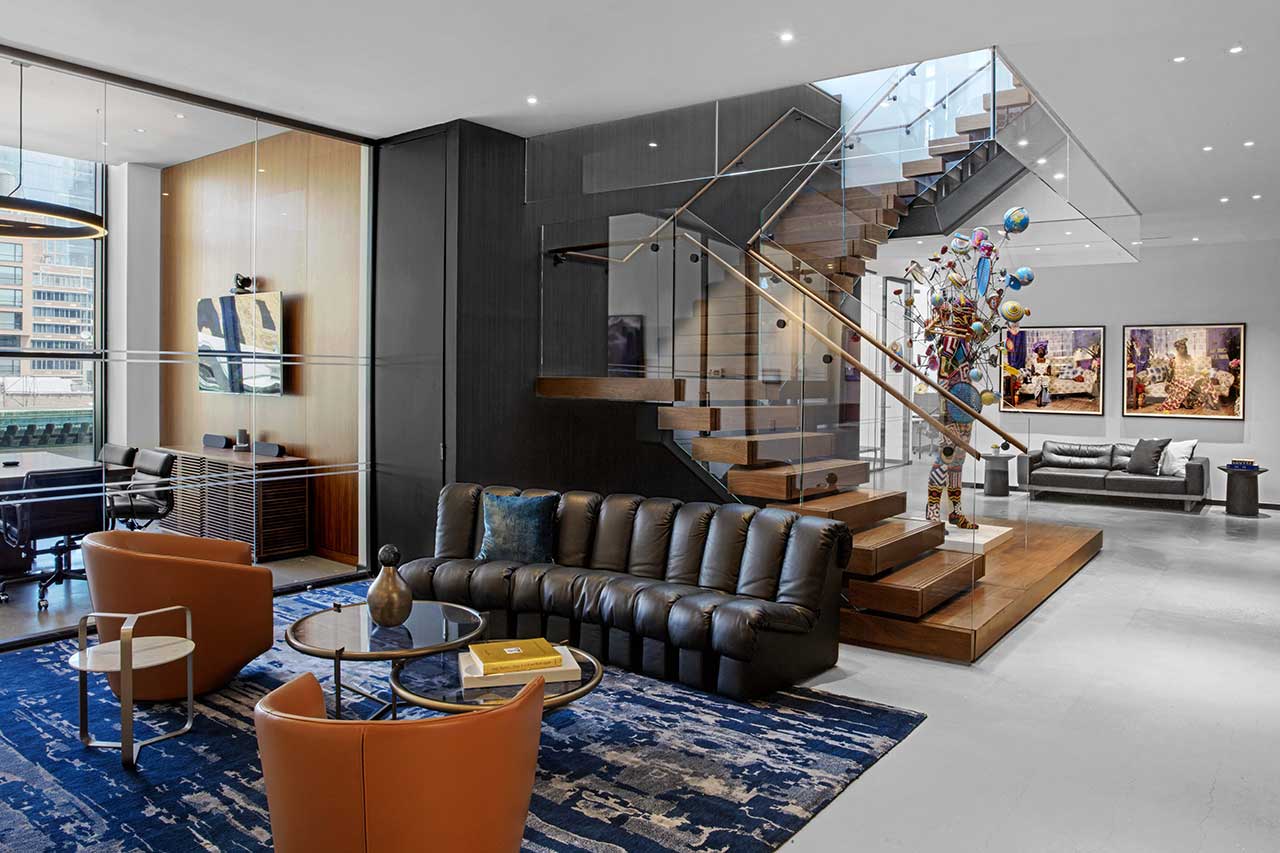 Surrounded by galleries in the Chelsea neighborhood of New York City, the new offices of Roc Nation fit right in with founder and rapper JAY-Z's collection of modern art displayed throughout. Working closely with Roc Nation's CEO, Desiree Perez, architect Jeffrey Beers designed a sleek, collaborative environment perfectly complementing the entertainment company's impressive roster of talent and other creative ventures.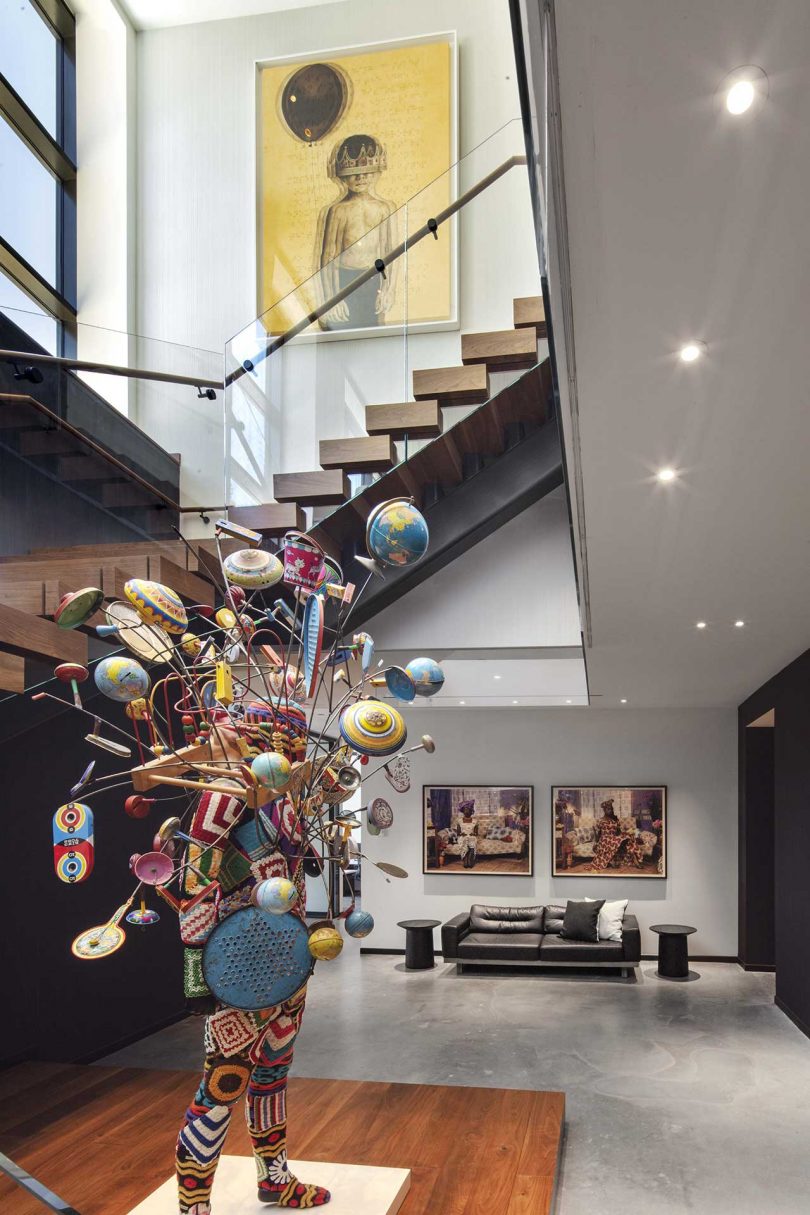 From Desiree Perez, Roc Nation's CEO:
The first thing a visitor notices is that it's open, transparent and bold. I want the employees to feel creative without sensing barriers and I think that makes an enormous difference in what they bring to the table, in terms of ideas.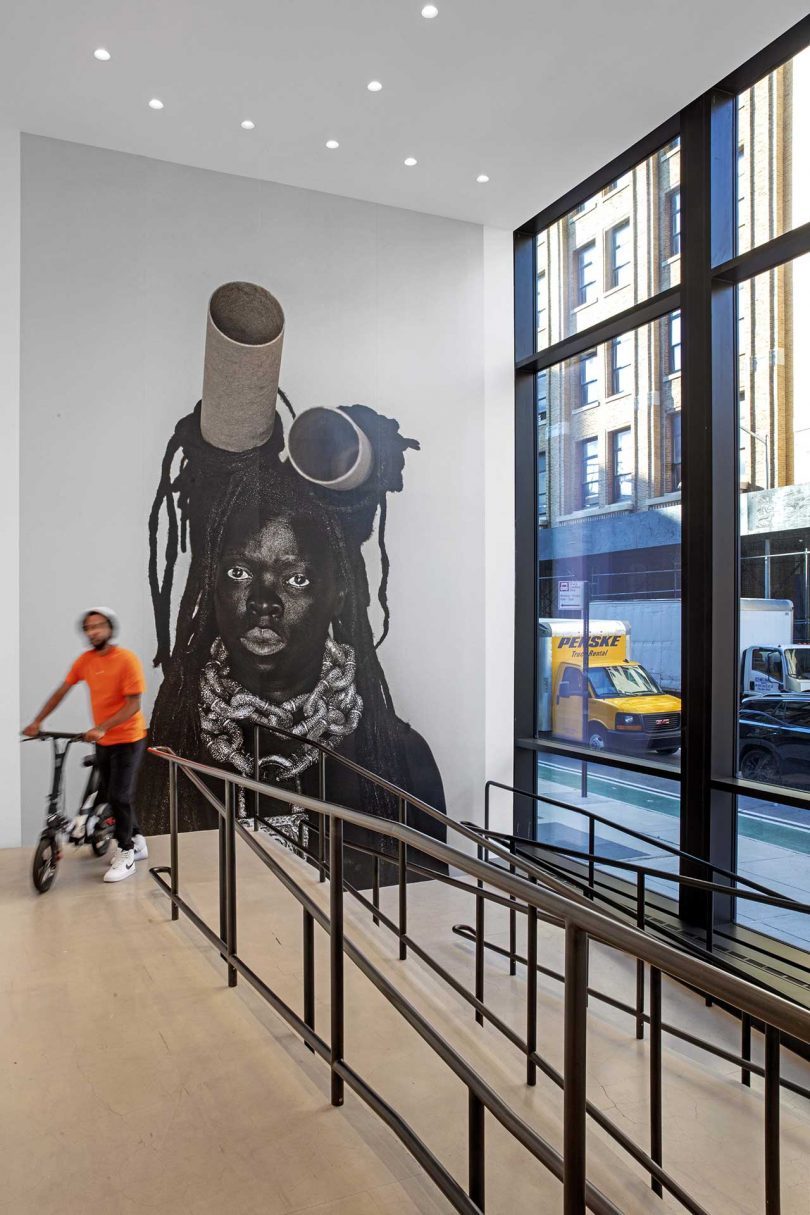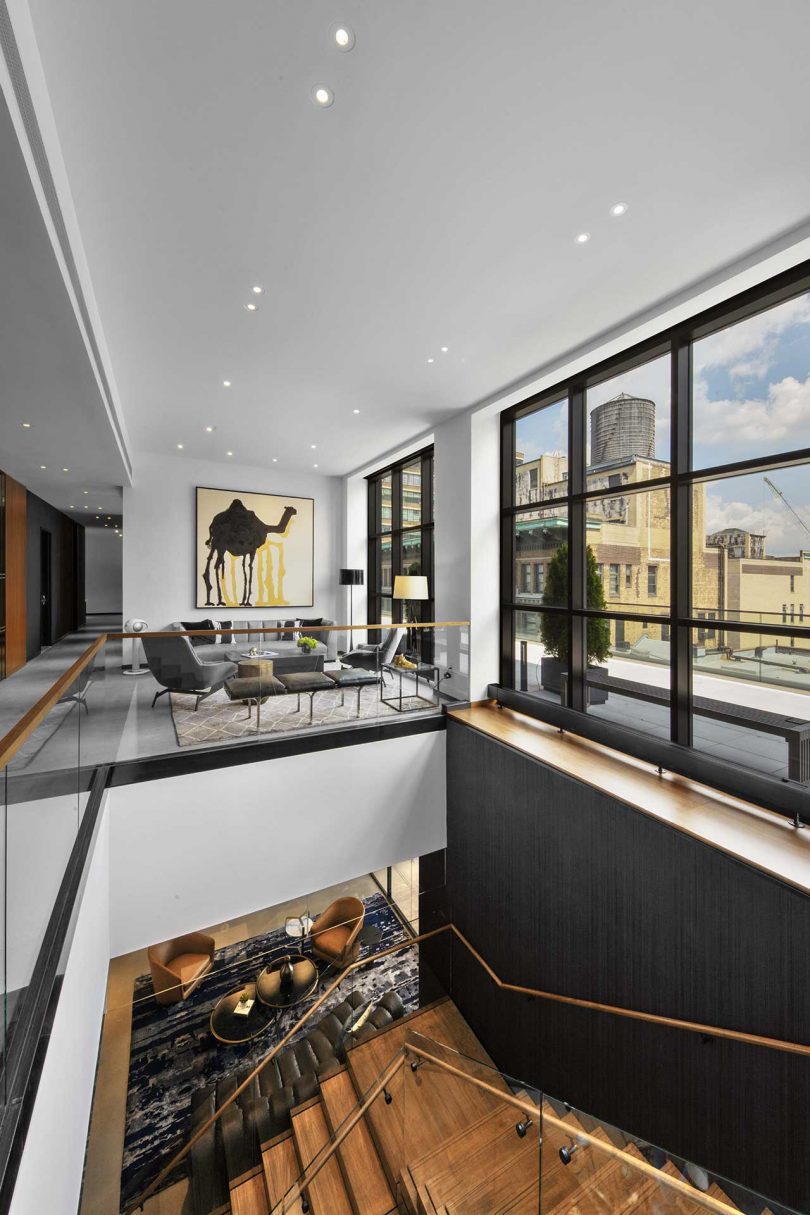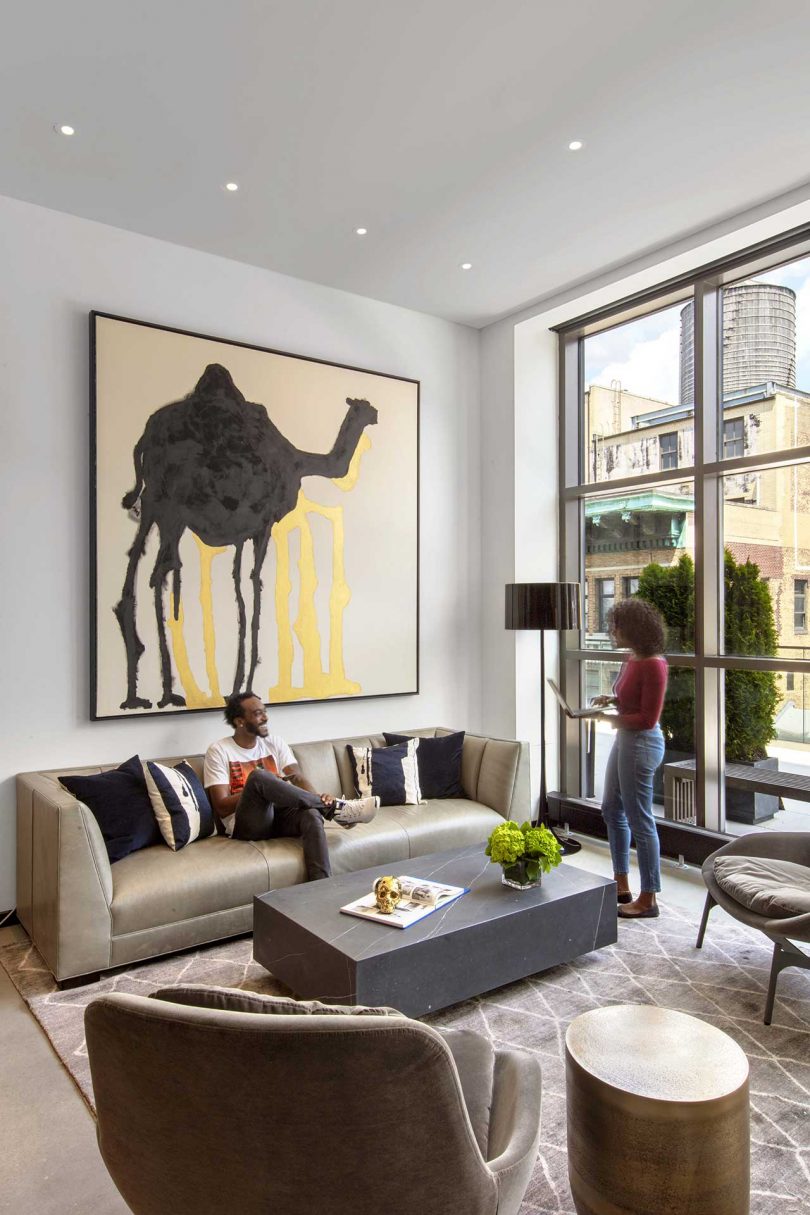 A mix of materials including buffed concrete and blackened metal framed glass were paired with warm walnut accents and textured wallcoverings that result in the sophisticated yet comfortable spaces. "From the start, we wanted to capture and express the hip, modern, industry leading culture of Roc Nation. The design had to be bold and fearless, and to connect with the creative client ethos," Jeffrey Beers says. "We took a hospitality approach to the layout and planning of the interiors. The lobby entrance and 6th floor reception are bold and inviting. Throughout the floors, we designed lounge spaces to encourage gatherings and person to person connectivity among staff and visitors."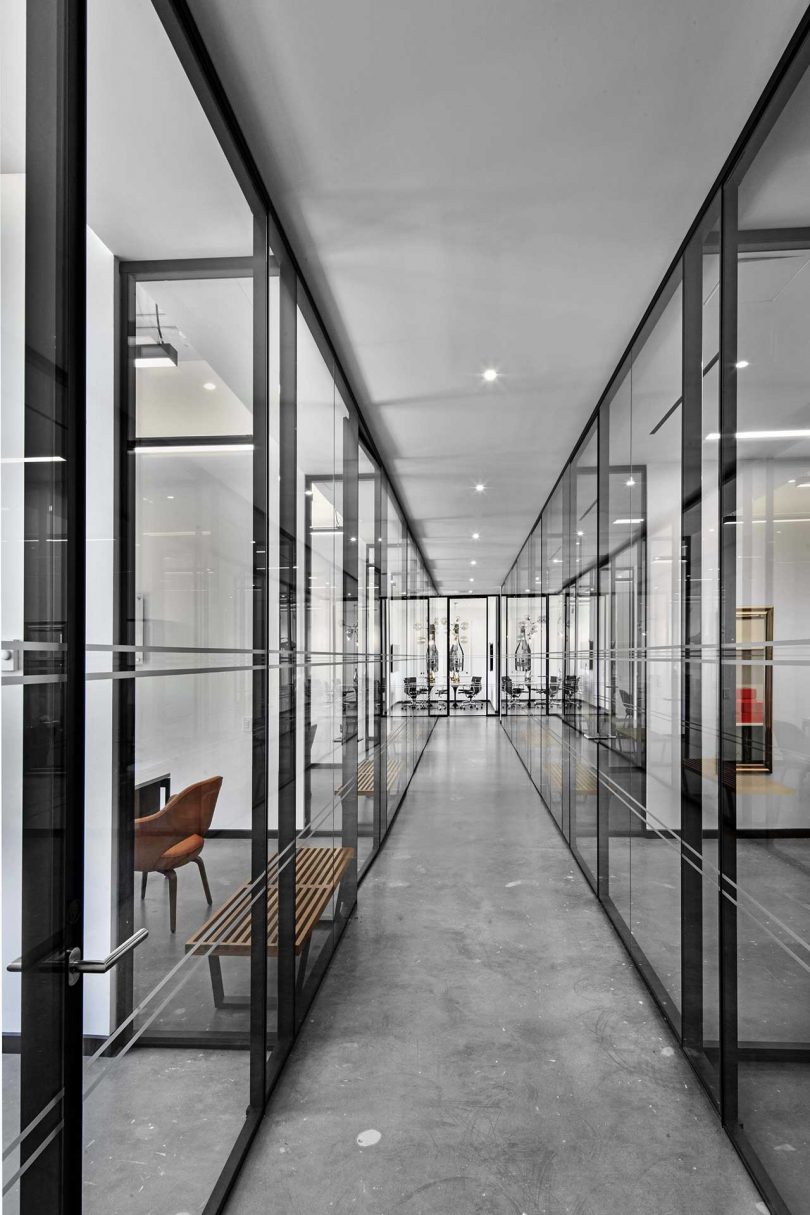 Perfect for these COVID-19 times, they chose to enclose individual offices behind framed glass walls that keep the hallways light-filled and reflective.
White walls, concrete floors and black accents make for a clean backdrop to the modern furnishings and contemporary art. Beers says, "Individuality and creativity are encouraged at Roc Nation and staff can decorate their own work space."
A circular room acts as a Social Media Theater with a combination of comfortable curved sofas and work tables.
Toronto artist Ranbir Sidhu of FUTUREZONA designed the black and white paper airplane table.
Four executive suites were custom designed for each of the executives with a residential aesthetic featuring curated furnishings that feel luxe yet comfortable. Beers notes, "The four executive offices were custom designed to complement each executives' own unique personality, taste and role in the company."
Perez says, "My office feels strong, gender-free and it's edgy. I'm simple in style and this comes across in the color palette and in the actual setup."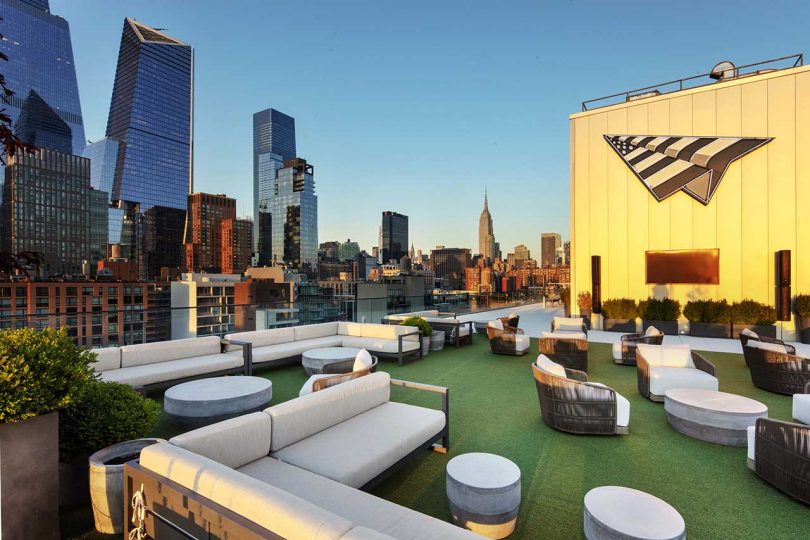 Photos by Eric Laignel.